Over the past few weeks I've been exploring the trails to the west of the Kwae Noi River in the Sai Yok district, close to the Burmese border.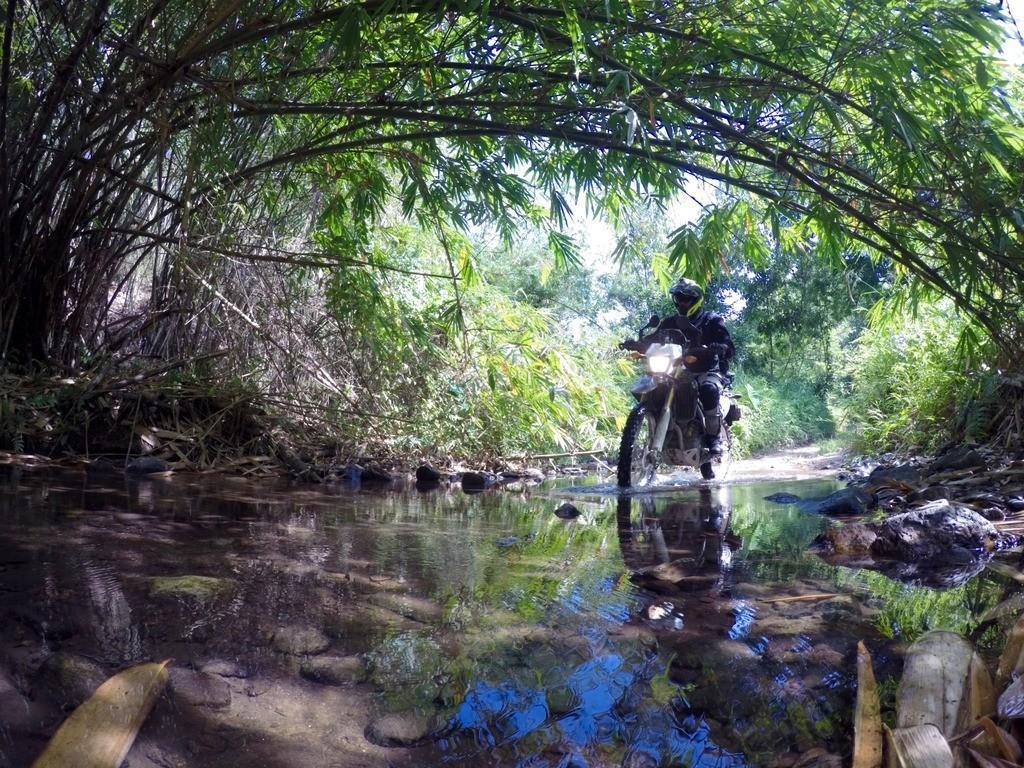 On Saturday I reached the Police checkpoint close to the border that leads to two interesting border points, the trail straight ahead for the Tao Dam Temple, with an Italian abbot, and the lefthand trail for Khao Pla Noi, a 1,060 m mountain peak near Myeik, Tanintharyi, both about 10kms away.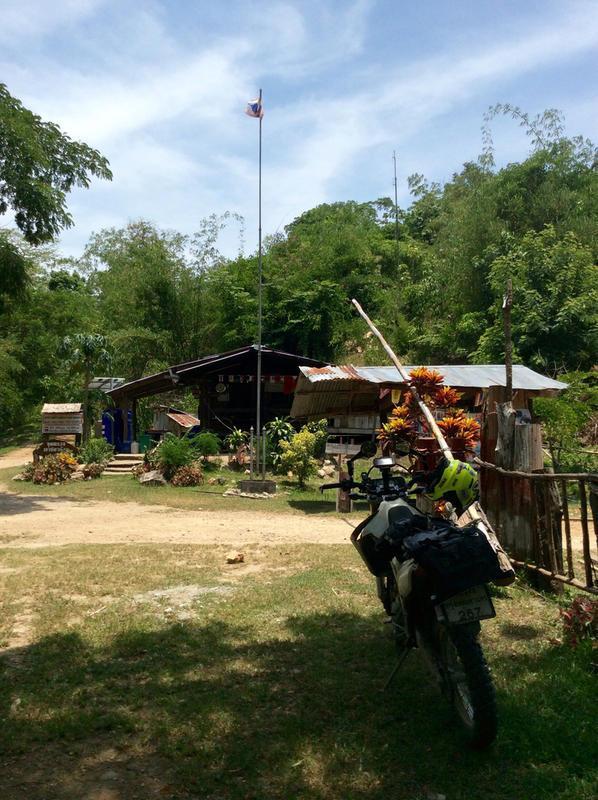 The temple is nothing special in terms of it's building but the location, next to a hill over which lies Burma and the trail to it, which is a scenic ride through bamboo forests with evidence of wild elephants and the crossing of many (currently dry) streams, makes it a worthwhile destination.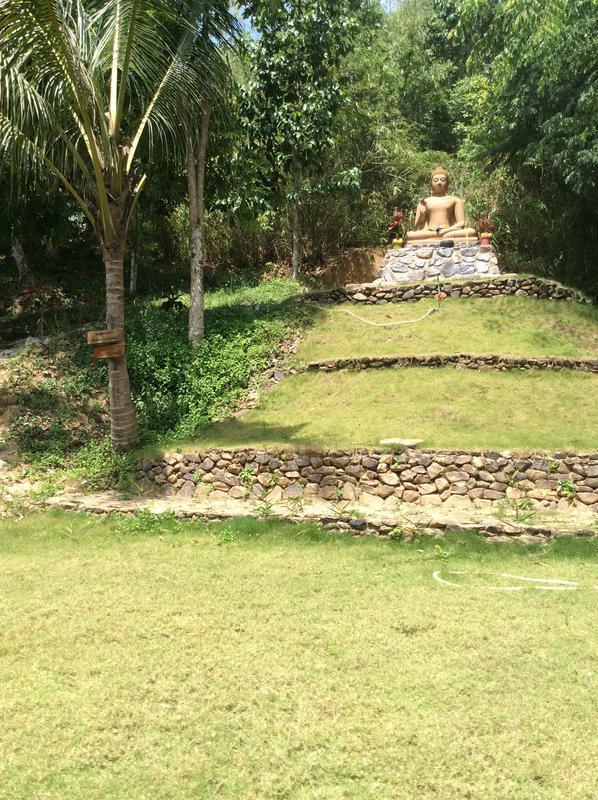 At the Police outpost at Khao Pla Noi the Burmese army huts can be clearly seen (in the photo below they are on the top of the hill between the building legs). The wind is cool and refreshing 'up there' at a relatively high altitude and again the ride is scenic and challenging in parts due to the rocky trail. This is a popular destination for Thai 4x4 drivers and Enduro riders. The policeman on duty initially didn't want me travelling there, quoting safety concerns but once a convey of off-road vehicles arrived he let me go off ahead.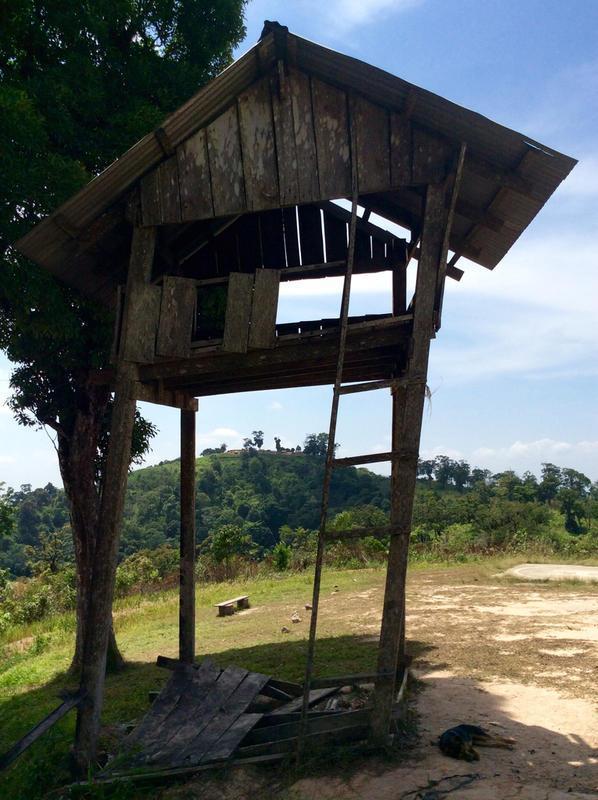 Below is a selection of photos taken from a GoPro attached to the front of my bike to give you a sense of the area and trails.