Administrator
Staff member
Subscribed
Jan 16, 2003
13,364
4,309
113
68
To the east of Chiang Mai - the valley runs out & up into the hills & mountains of the Jaeson National Park.
There's a magic road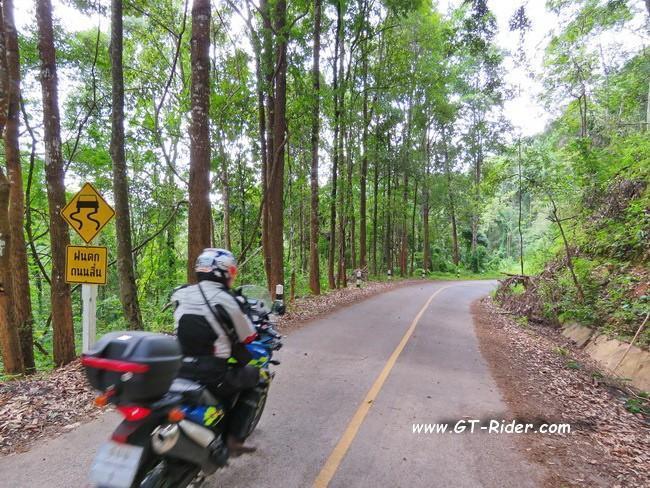 Route 1252 running through Jaeson national park & it has featured on GTR here before
The NEW 1252, A Great New Loop
R1252 sort of runs from N-W to S-E from R118 the Chiang Rai highway to link up with R1035 the Lampang - Wang Nua highway.
But you can also get onto R1252 from the Sankamphaeng - Mae On - Huai Kaeo area on a couple of roads.
These areas are renowned for their community forests & strong conservation practices + coffee.
The forests are superb, there are abundant waterfalls, plus loads of coffee shops to tempt you.
Chuck in a few ziplines for tourists & it is a extremely popular day trip from Chiang Mai.
You can easily spend all day (& another) out here riding on steep winding roads & in some magnificent forest.
Its only 40-45 kms to the foothills & you are in a magic environment.
The quickest way out is via R1317 the airport - Sankamphaeng highway.
And it's generally flat all the way out to the hot springs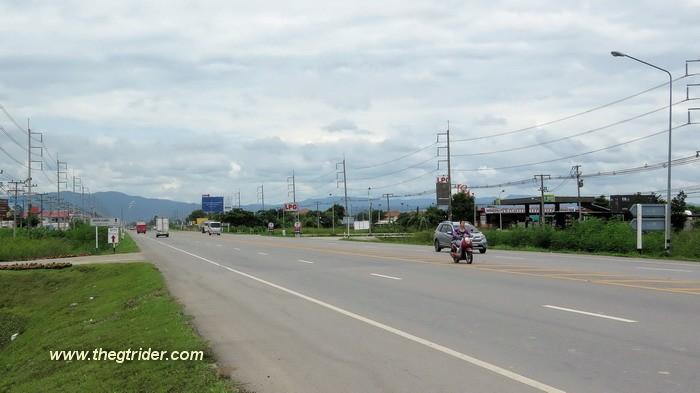 You may well be focussed on the road ahead plus your destination of the hot springs or the hills of Mae Kampong & not notice a sign for Wat Doi Photiyan in Mae On.
Wat Doi Photiyan is a stunning beauty & well worth a little side trip to check it out.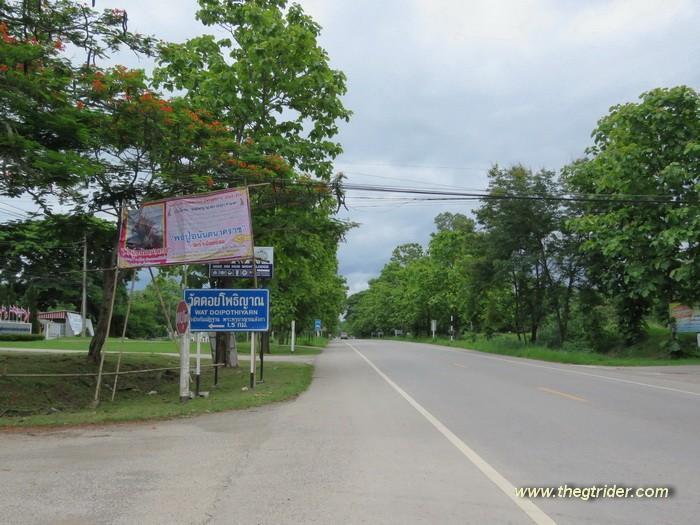 Its only 1.5 kms from the turn off & the road is good all the way.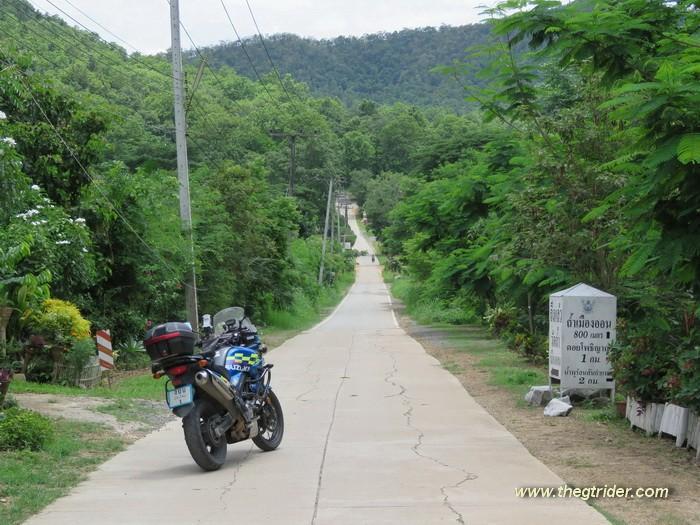 A couple of Buddhas along the way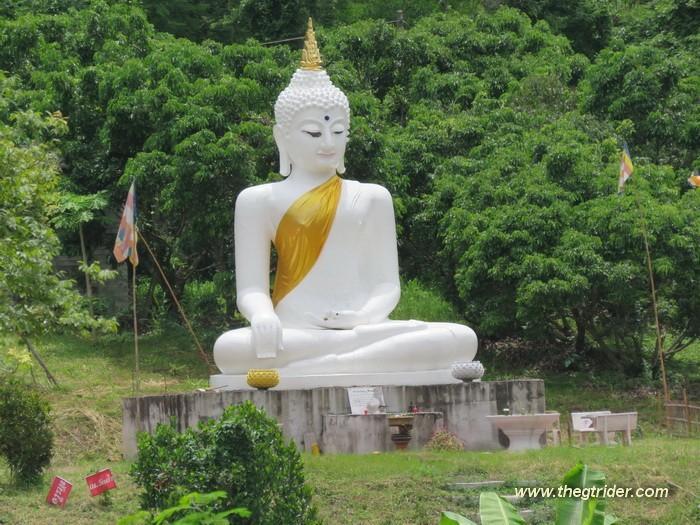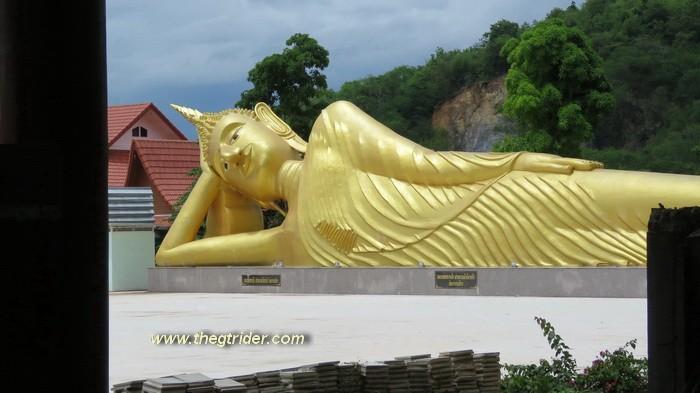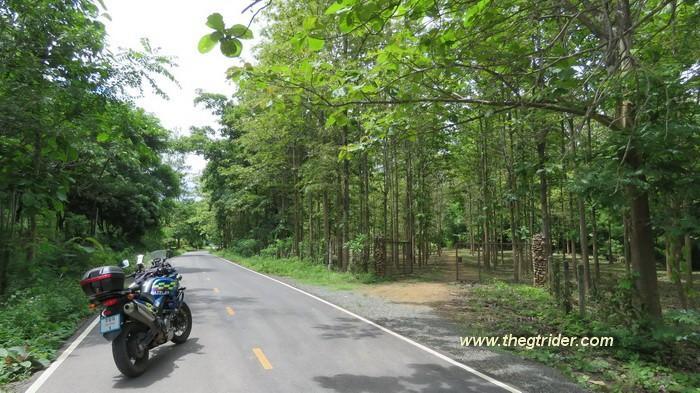 Wat Doi Photiyan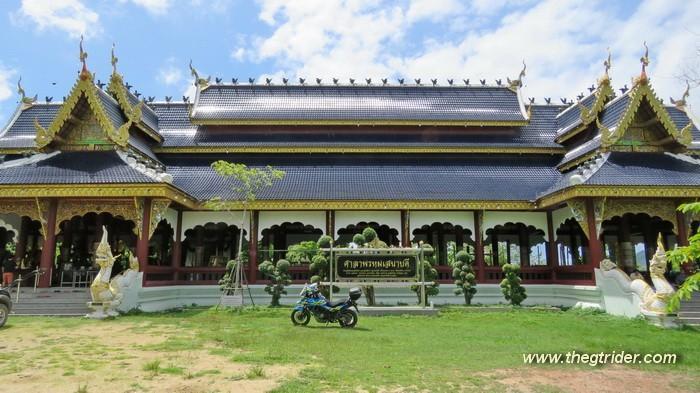 The main chapel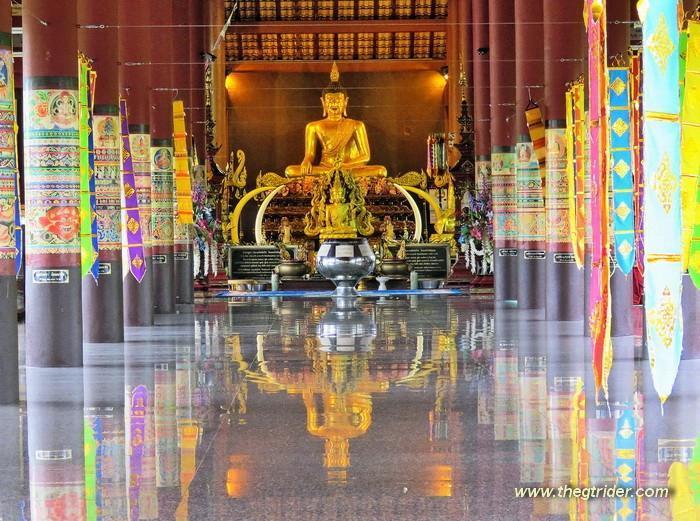 The pillars of Wat Photiyan have stunning murals - Tibetan style - and are very beautiful, with fine work even on a close inspection!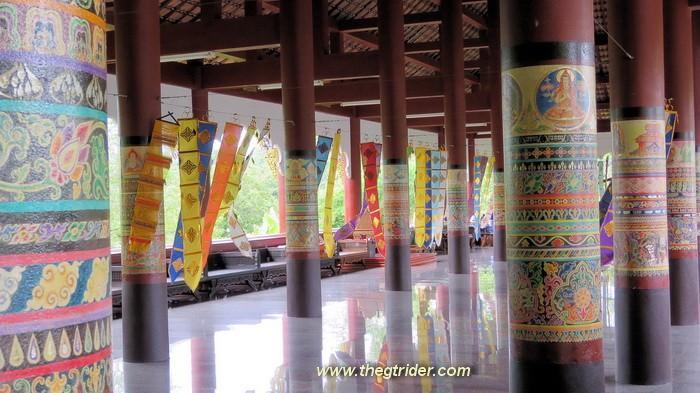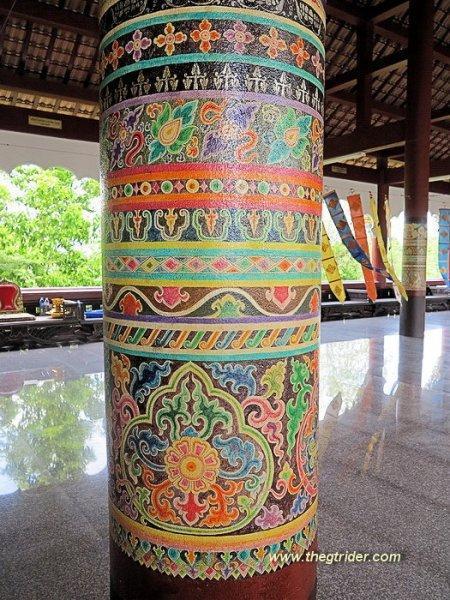 Supposedly the artist hired for the work came from Lamphun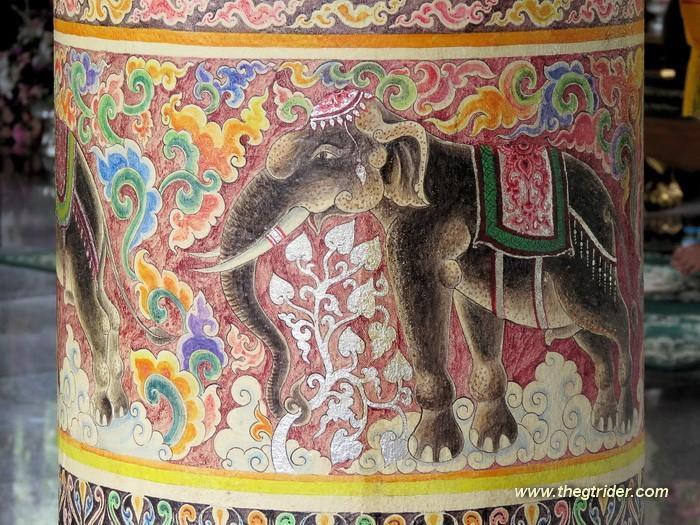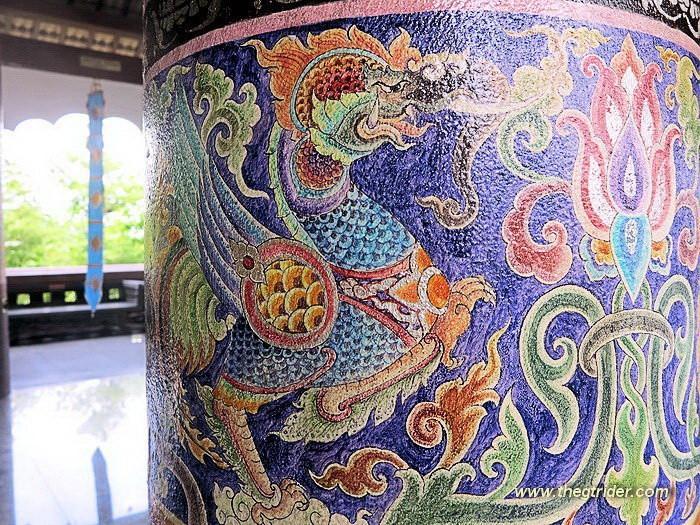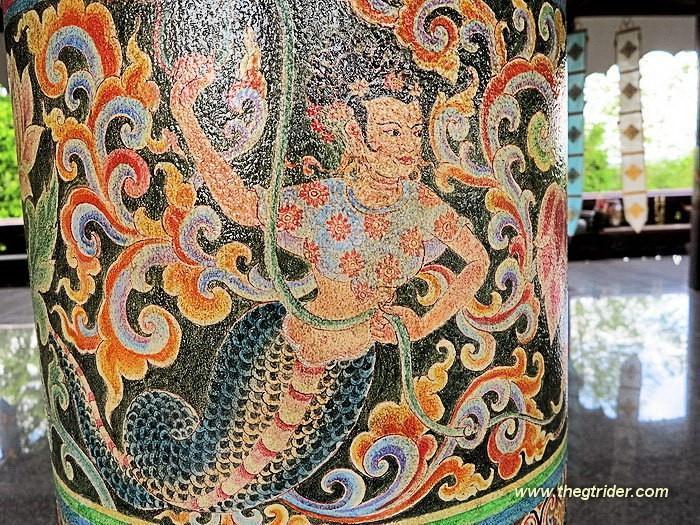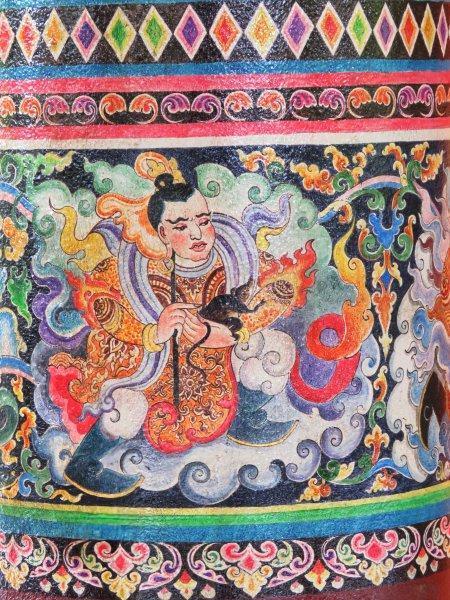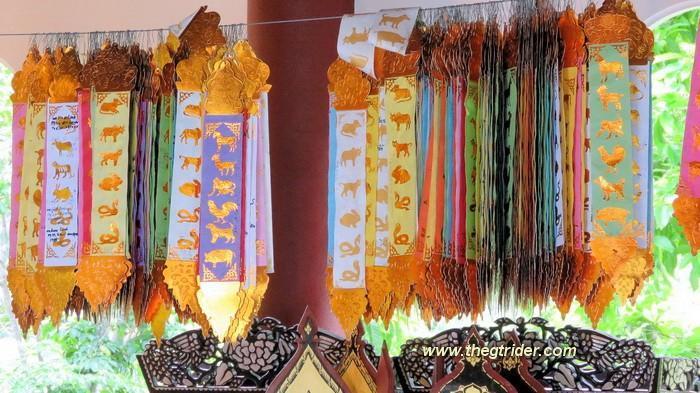 more to come...waterfalls, forest, hot springs & coffee shops.
Last edited: