Dec 9, 2008
1,006
637
113
I met up with Nigel at CupCake restaurant in Phayao. We then rode down to Chaeson National Park and set up our tents at the Hot Springs campsite.
Next morning..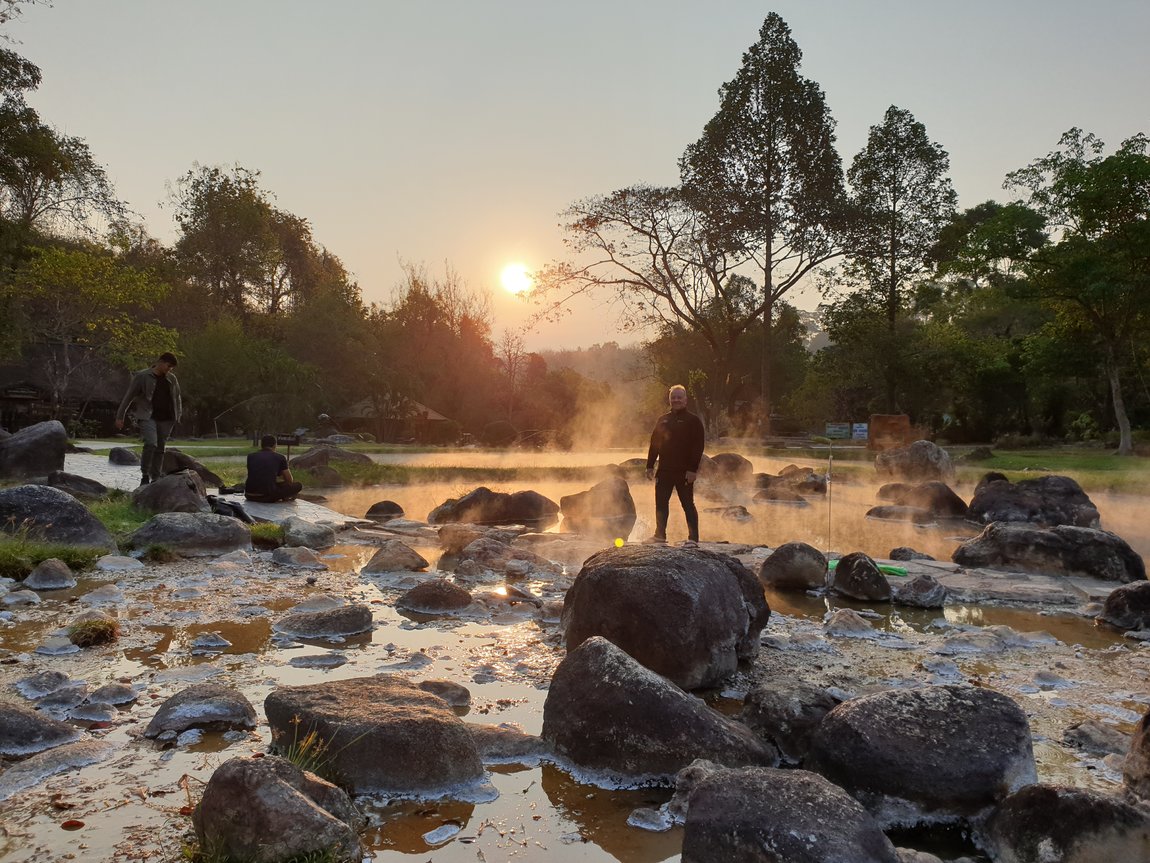 Nigel in the hottest pool. Kai Dton....?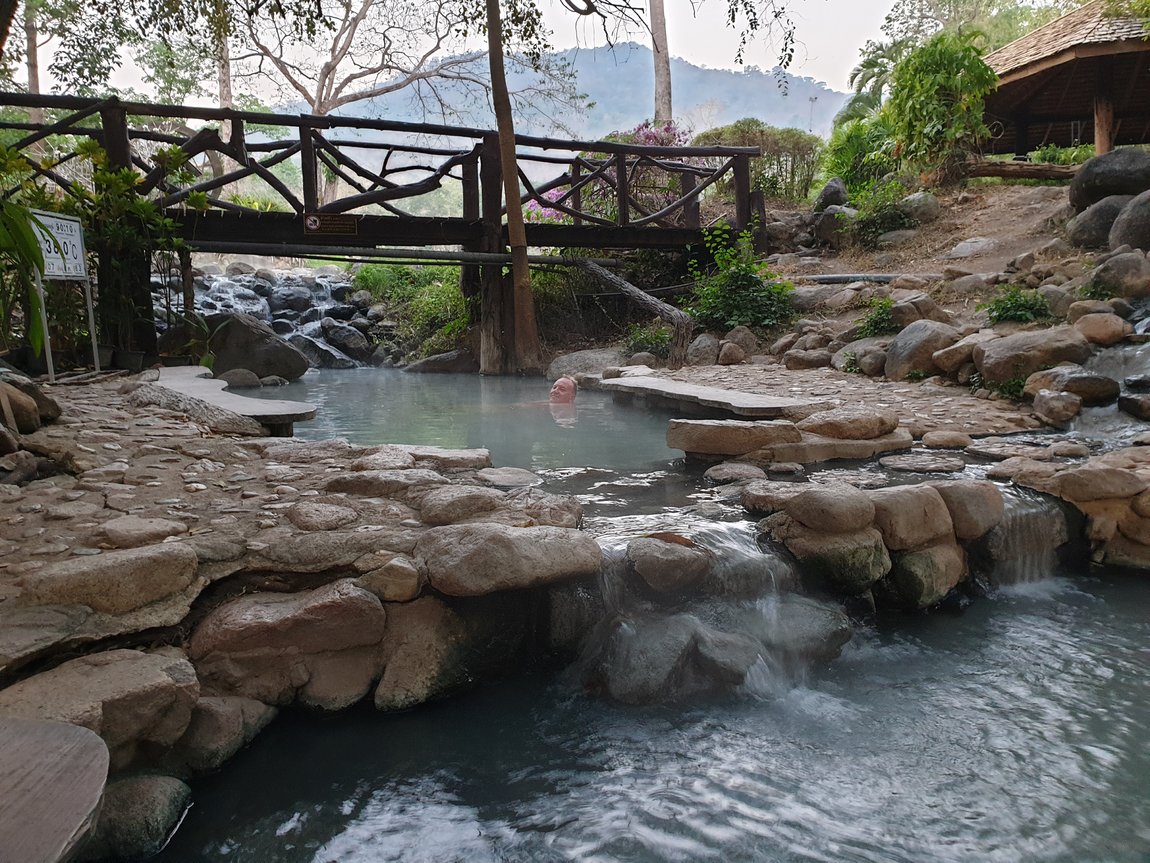 Then after the hot pool, you can step over the stone wall and lie down in the cool Maenam Mon river.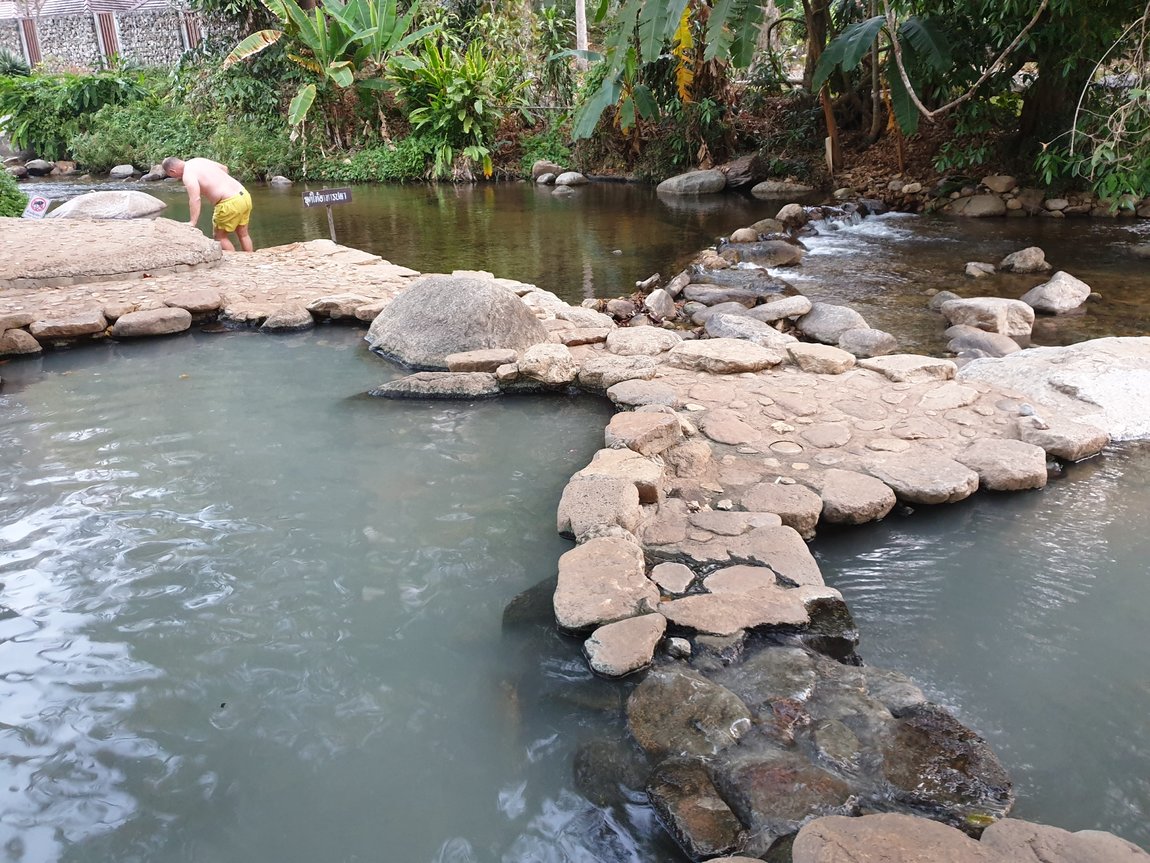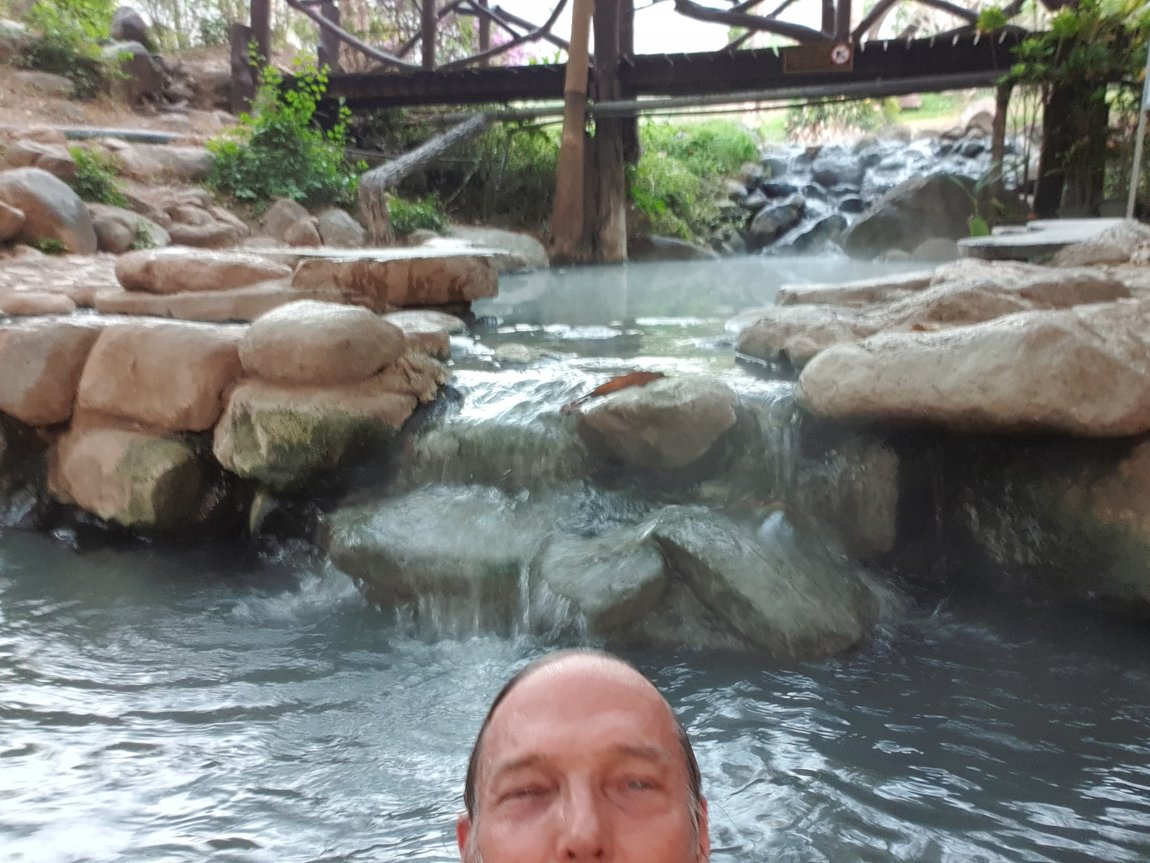 We walked up through the cool jungle to the waterfall.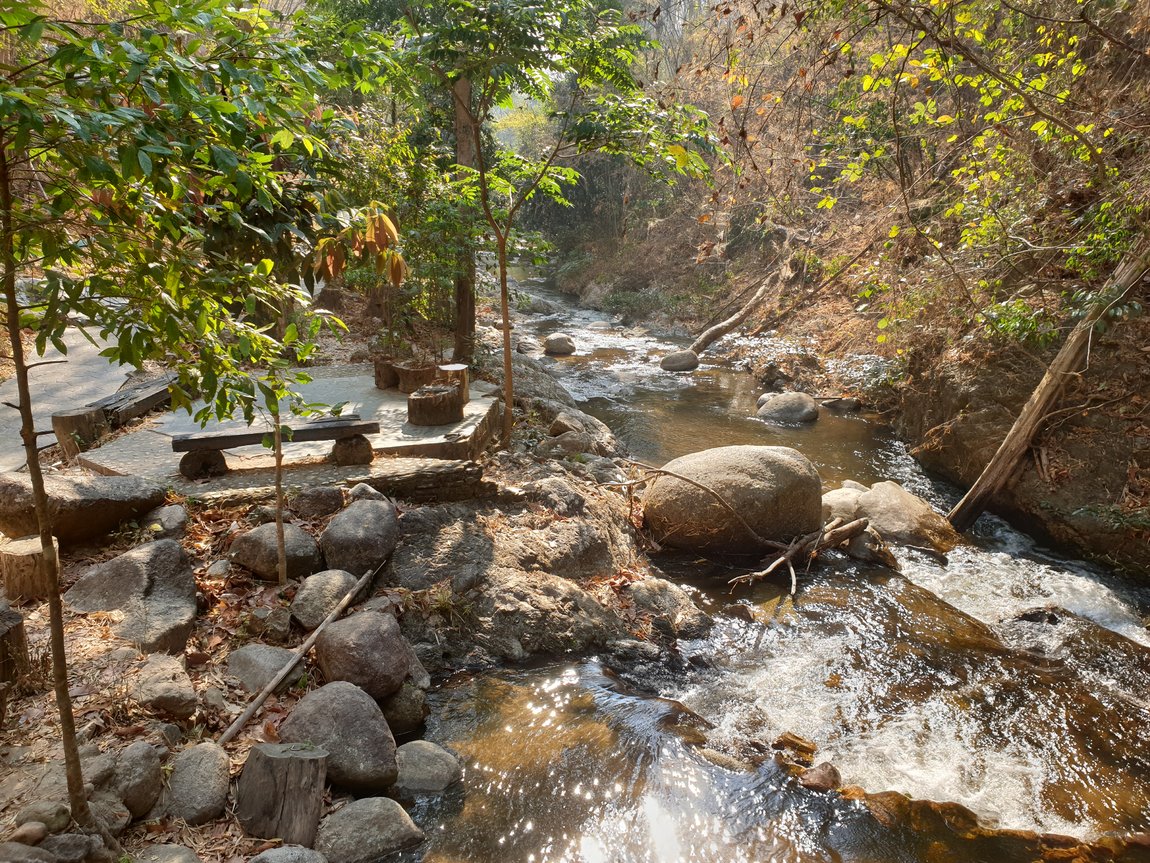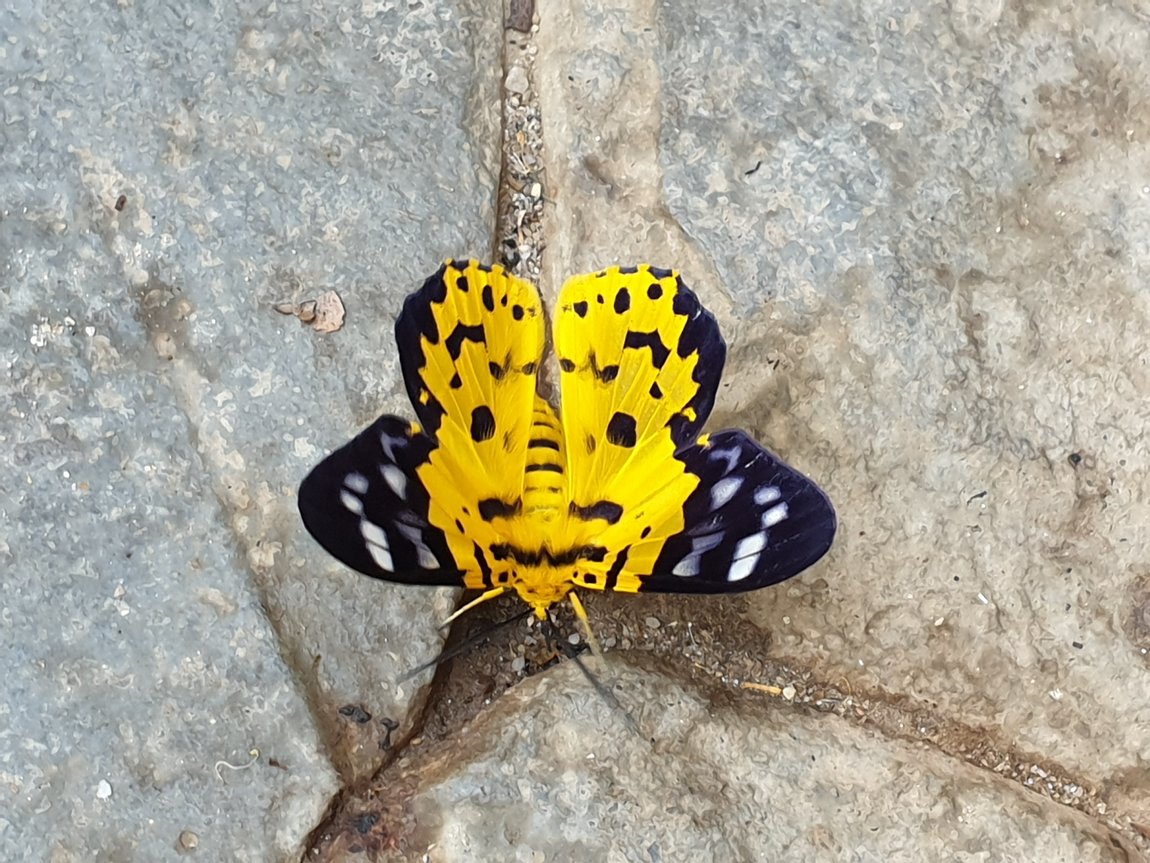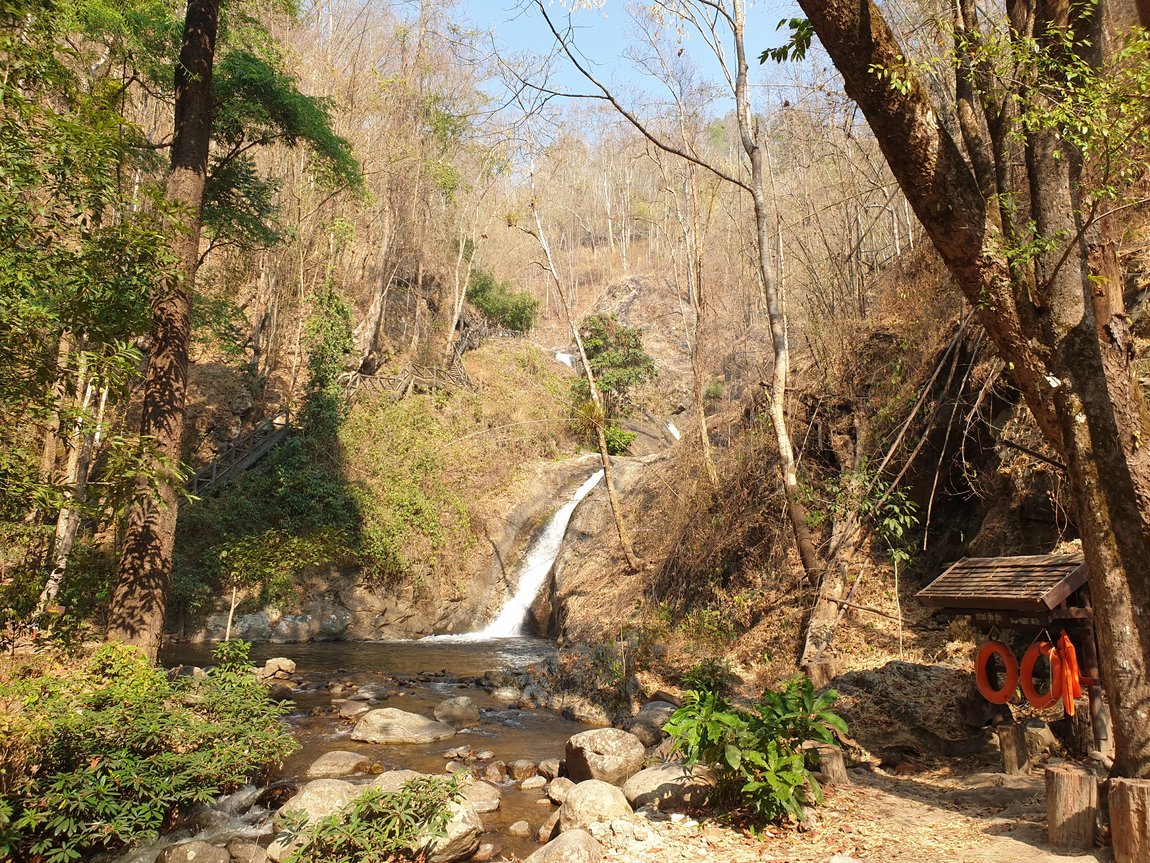 After breaking camp we slogged down highway 1 to the super recently tarmac'd 1175, from Bahn Tak to Mae Ramat. We camped at the western end of this twisty road, at Khunphawor National Park.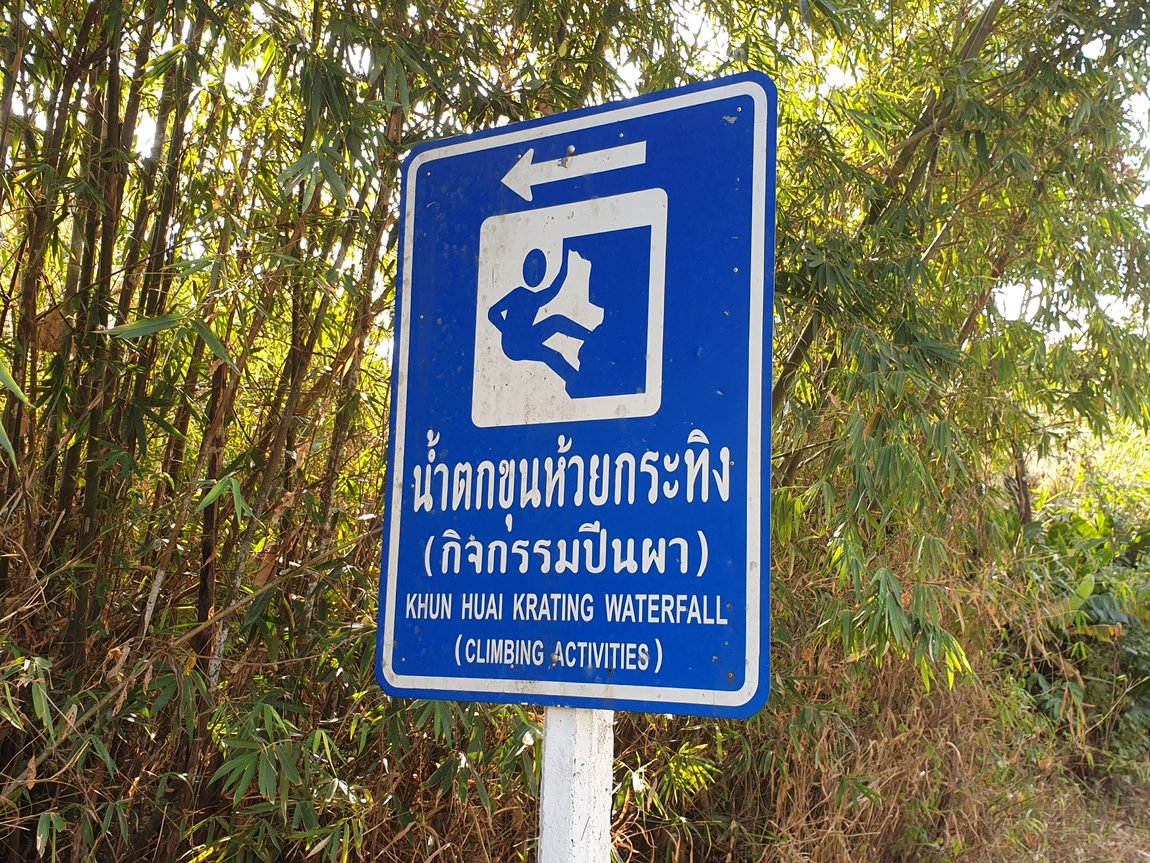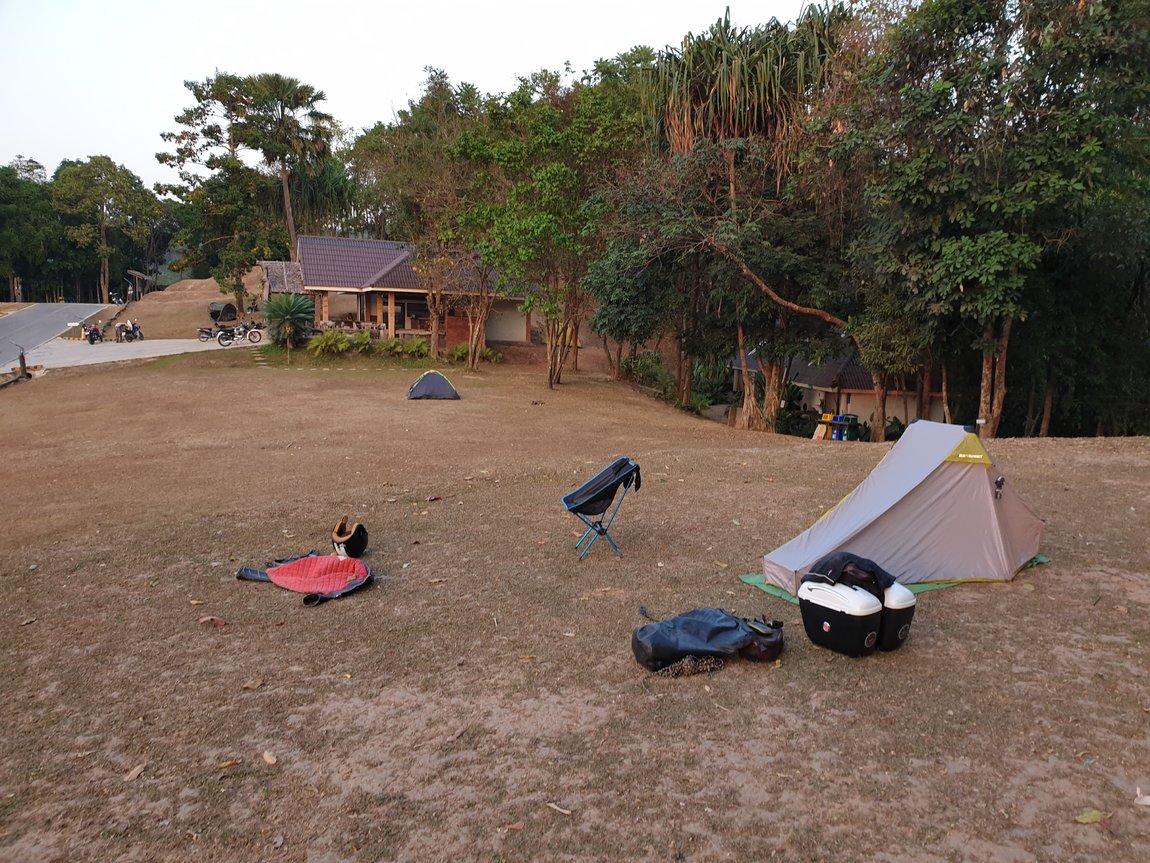 We had the park to ourselves.
There is a super waterfall here, but it's a 3 klm hike through the jungle. Need to revisit sometime and do this.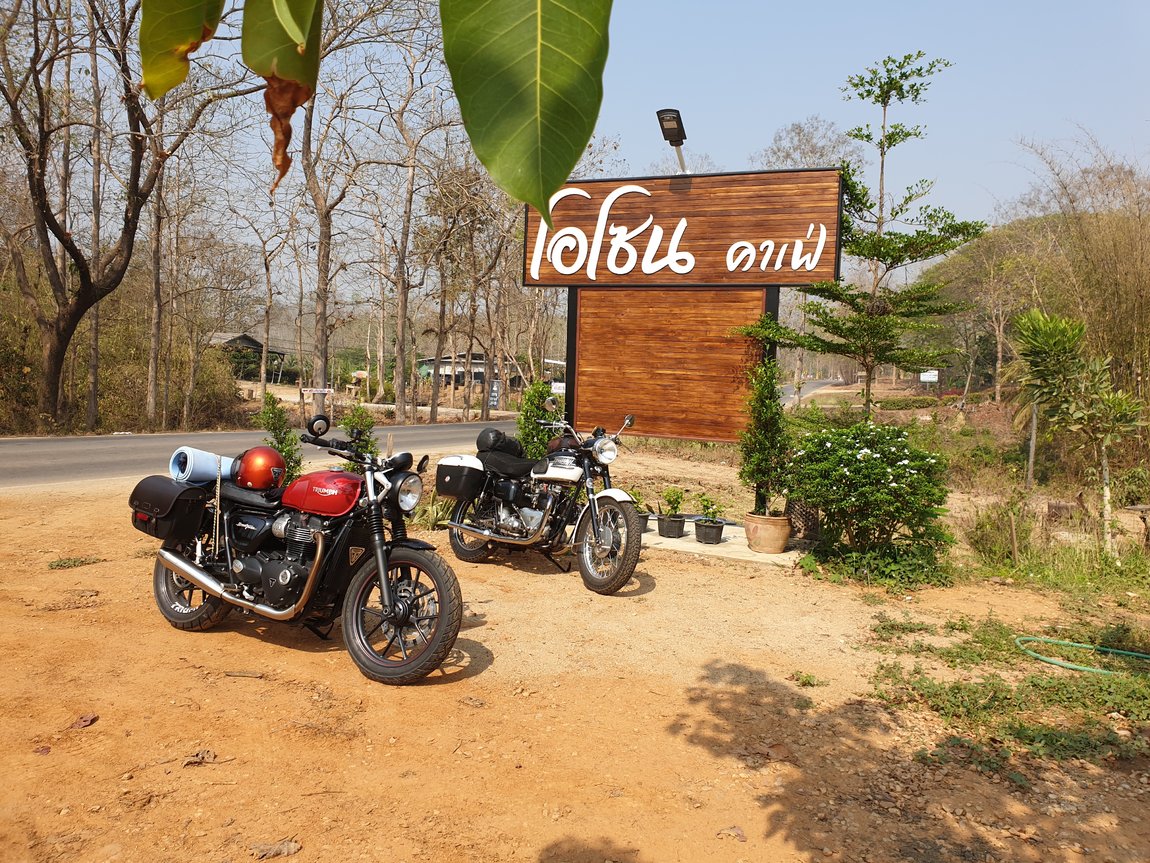 On the superb 105 north, Tak border road.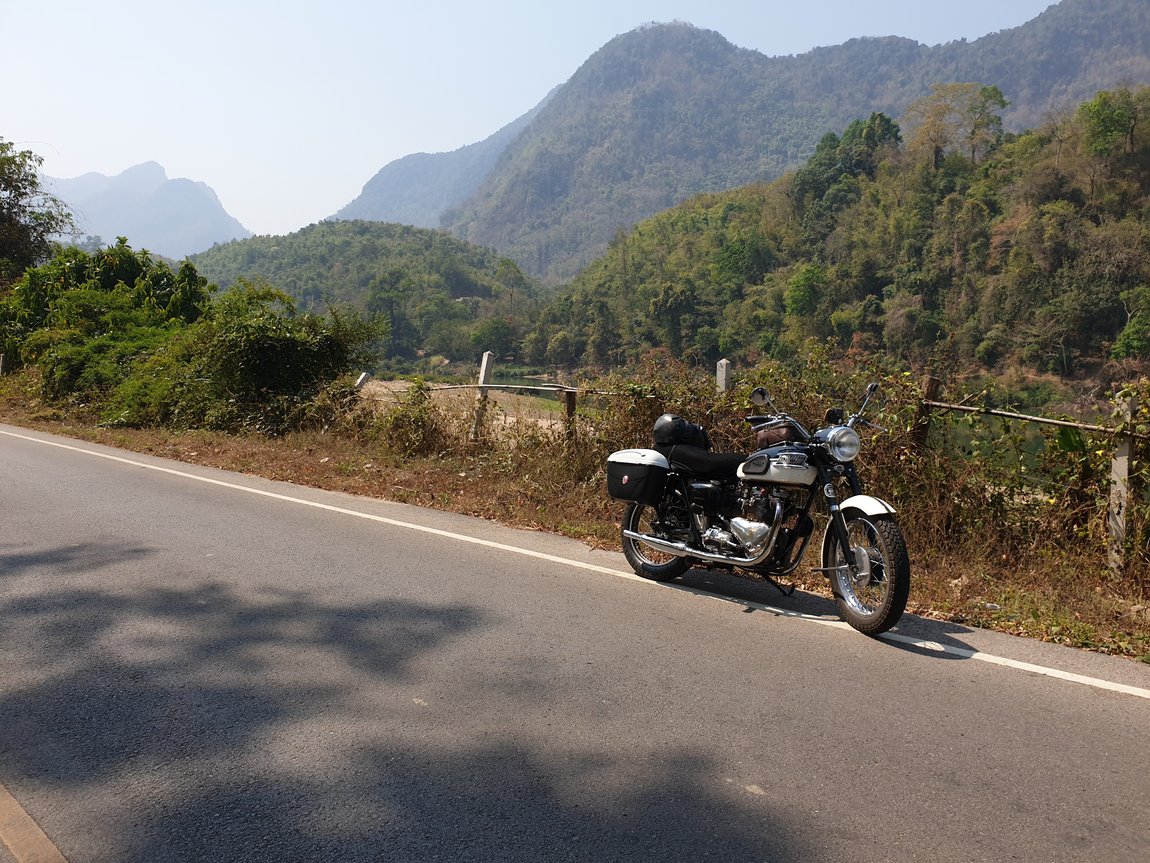 I recall years ago, this was a long haul road of broken tarmac with some good sections.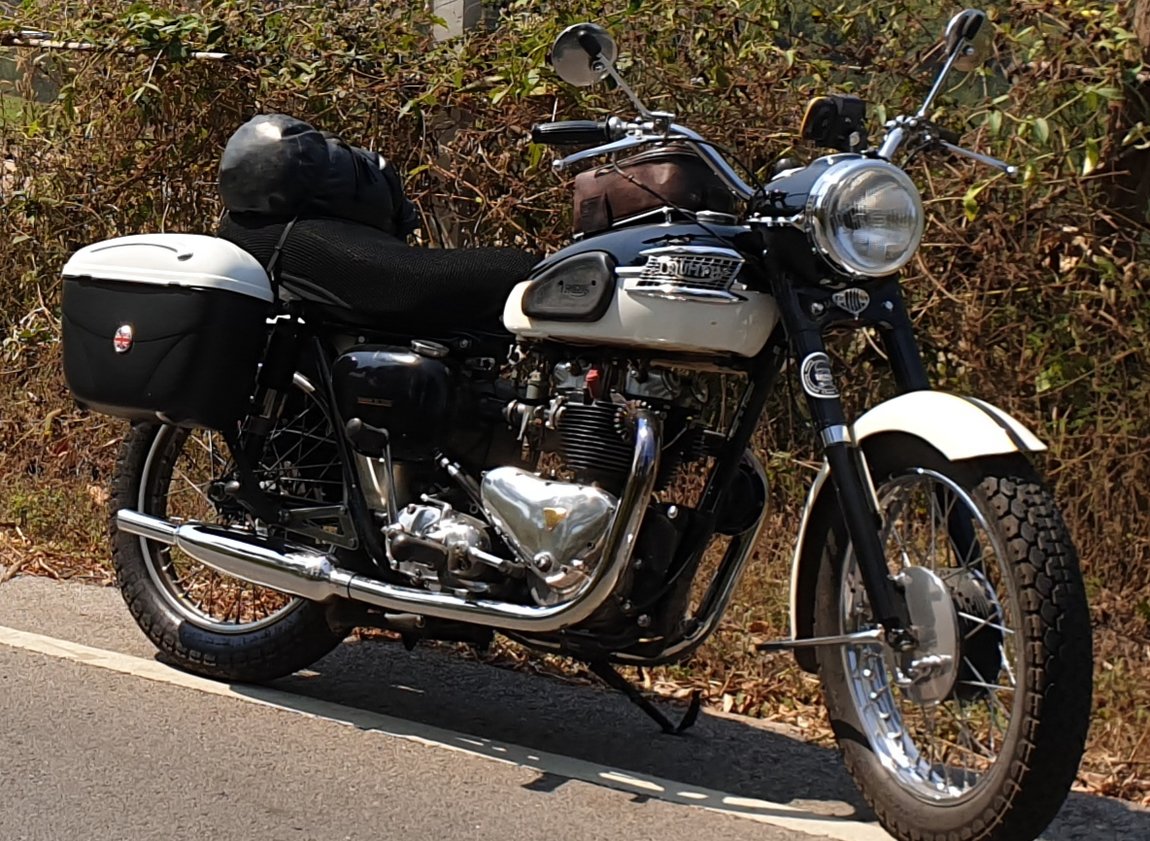 Now it's a good surface all the way to Mae Sariang and is a great ride.
Great stuff...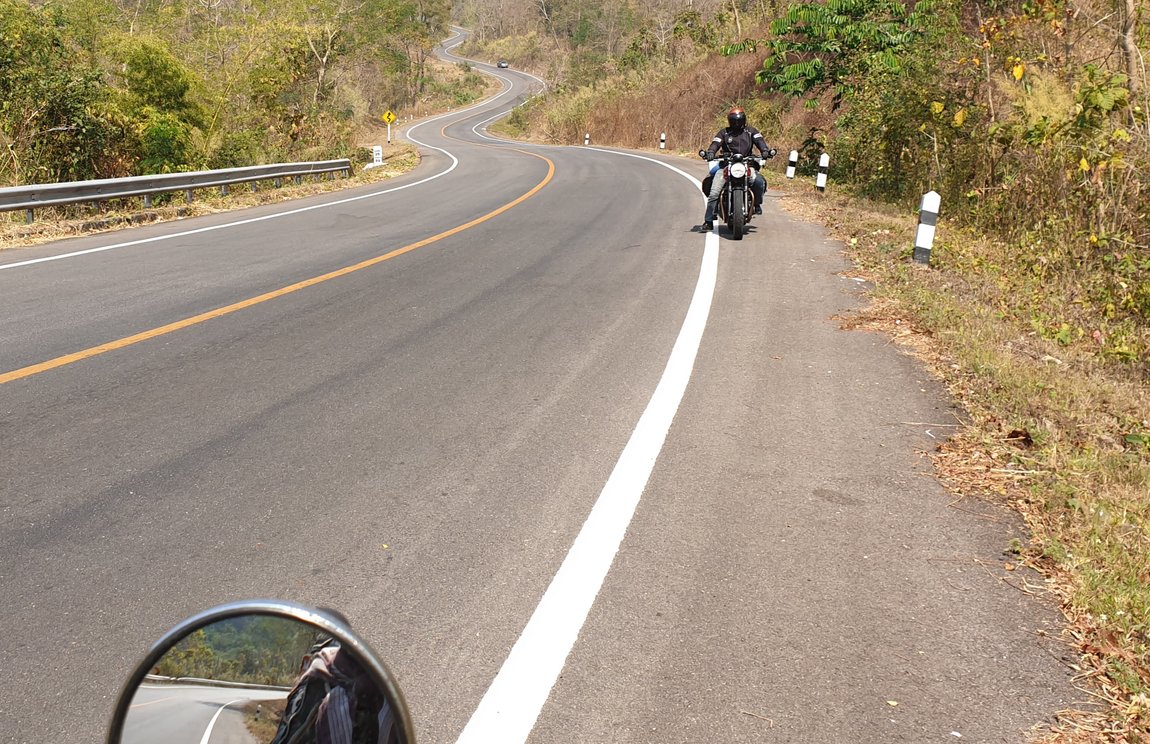 ... oh, we were having some fun....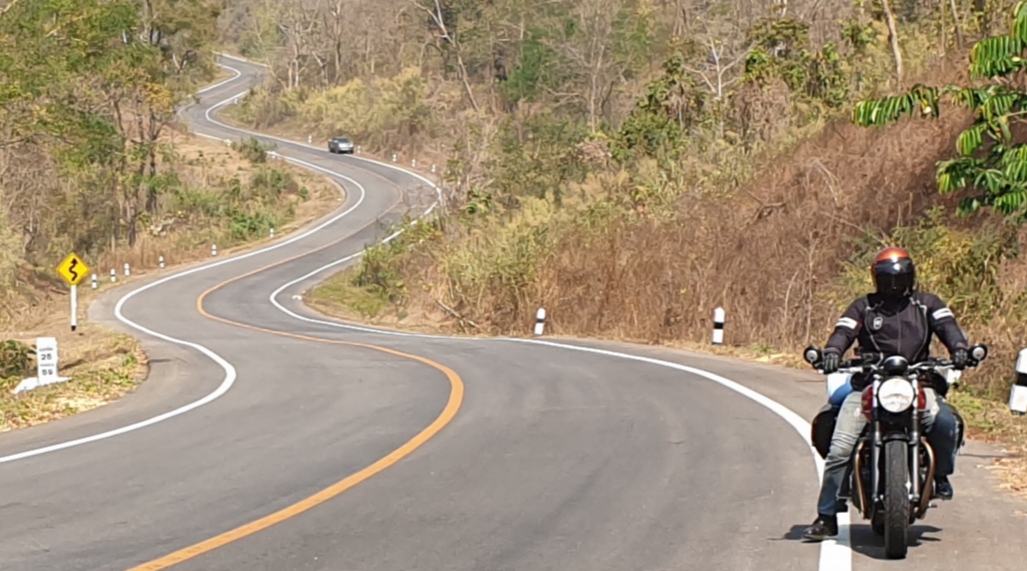 Recommended by Kiwi Cruiser, we headed east out of Mae Sariang to Mae Um Lot.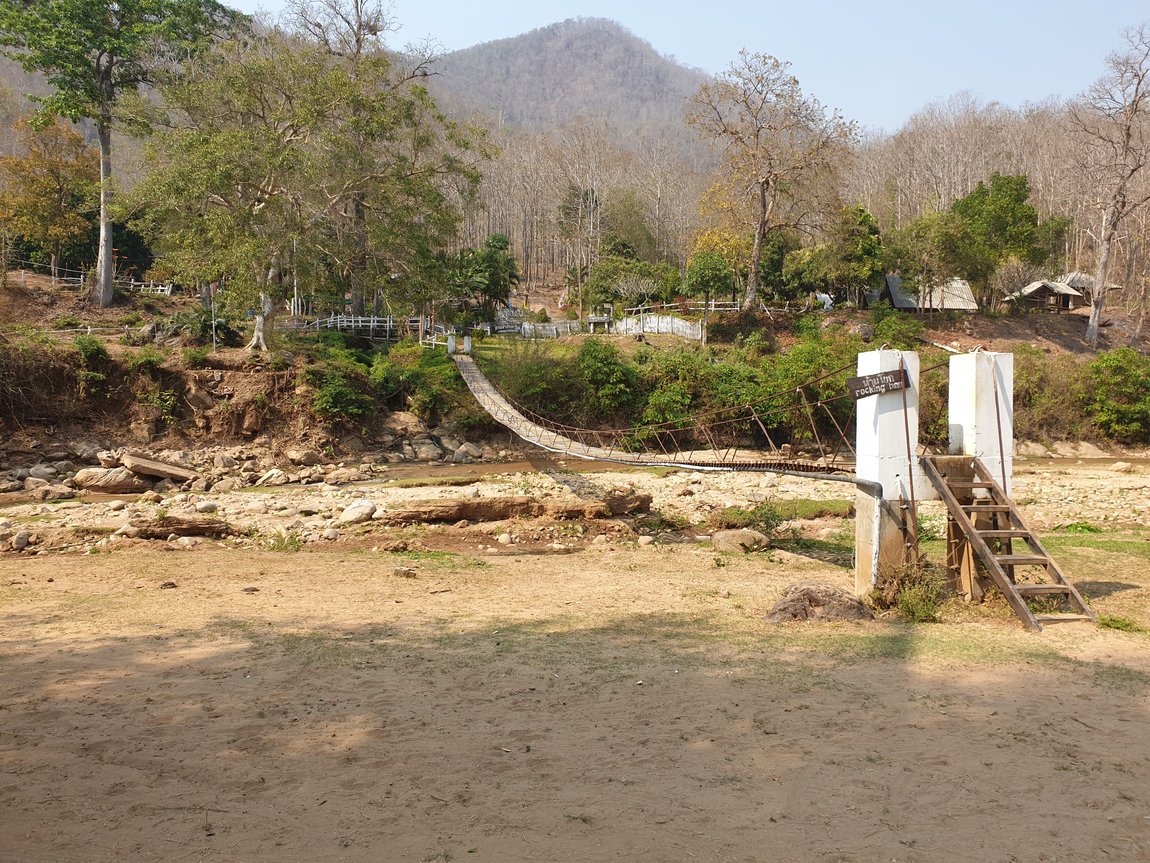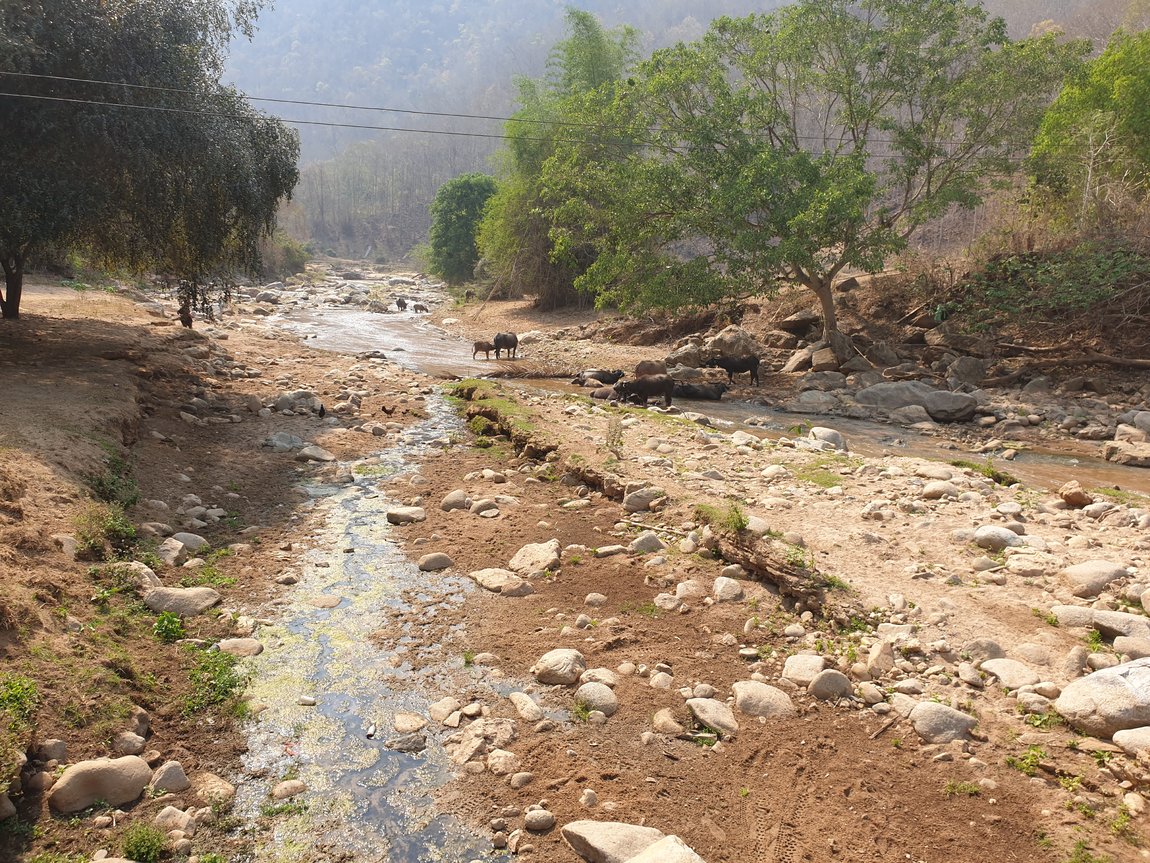 Another great location. Rustic and a little remote. You ride a short dirt road then park by the river. Carry your kit over the bridge.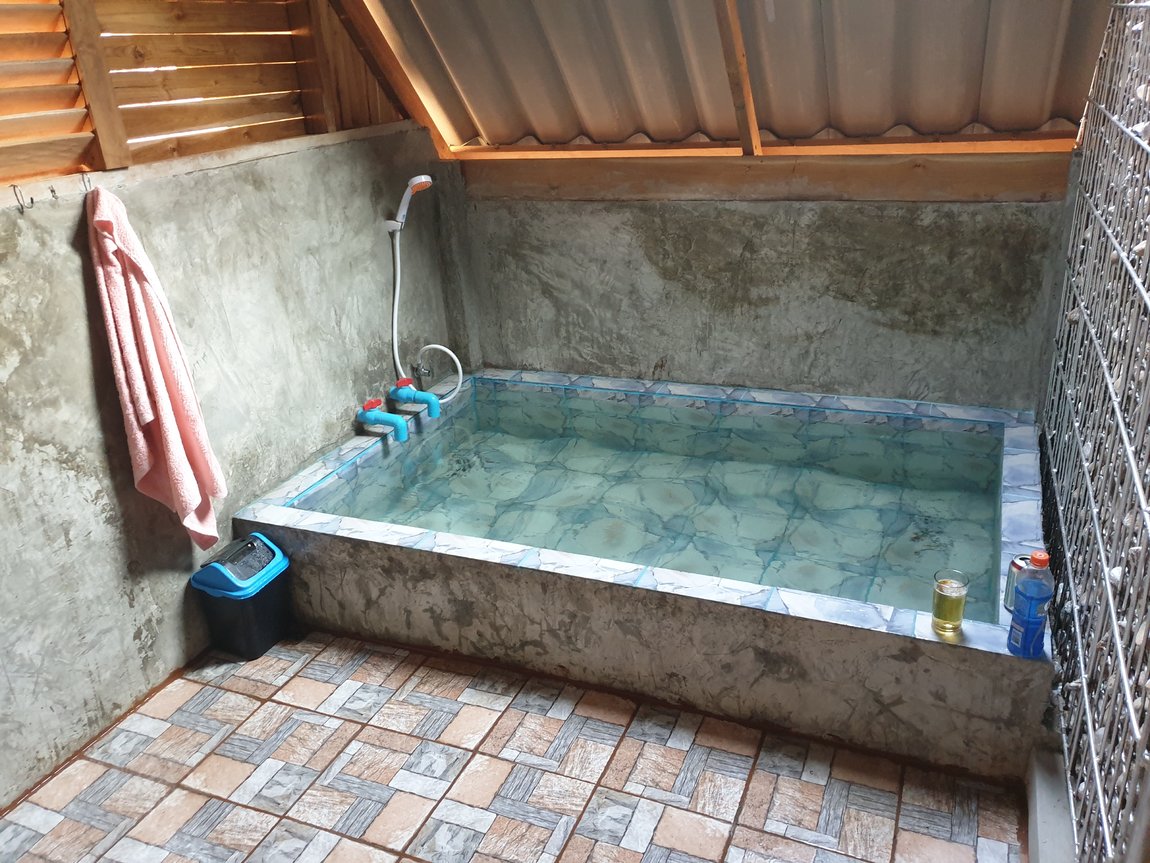 They have 4 wooden rooms nows, each with hot spring tub. 500 Baht a night, bring your own food. Mine was a recently made golden teak cabin. No mozzies all year, there is a gap between roof and walls for ventilation, no nets or screens and no problem... I like spiders.....?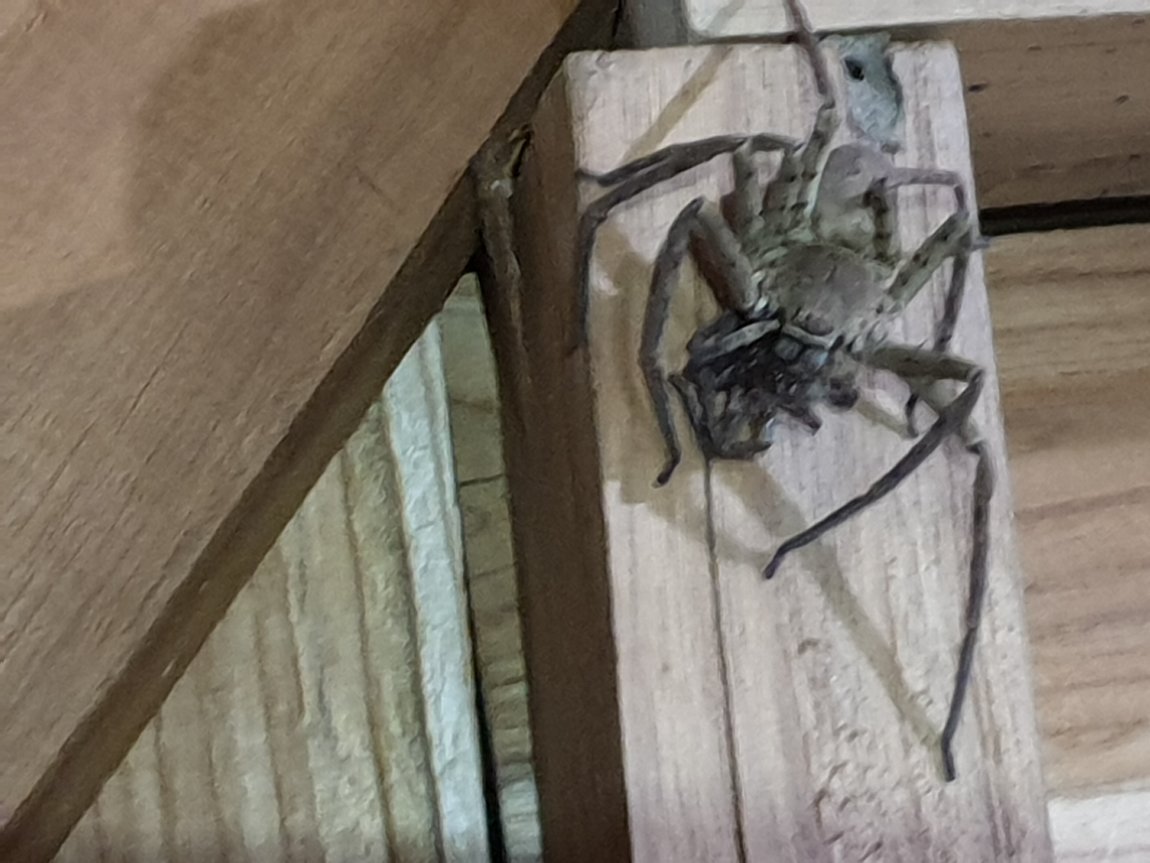 After taking a dawn soak in the steamy hot open hot pool overlooking the Sariang river, we headed north again.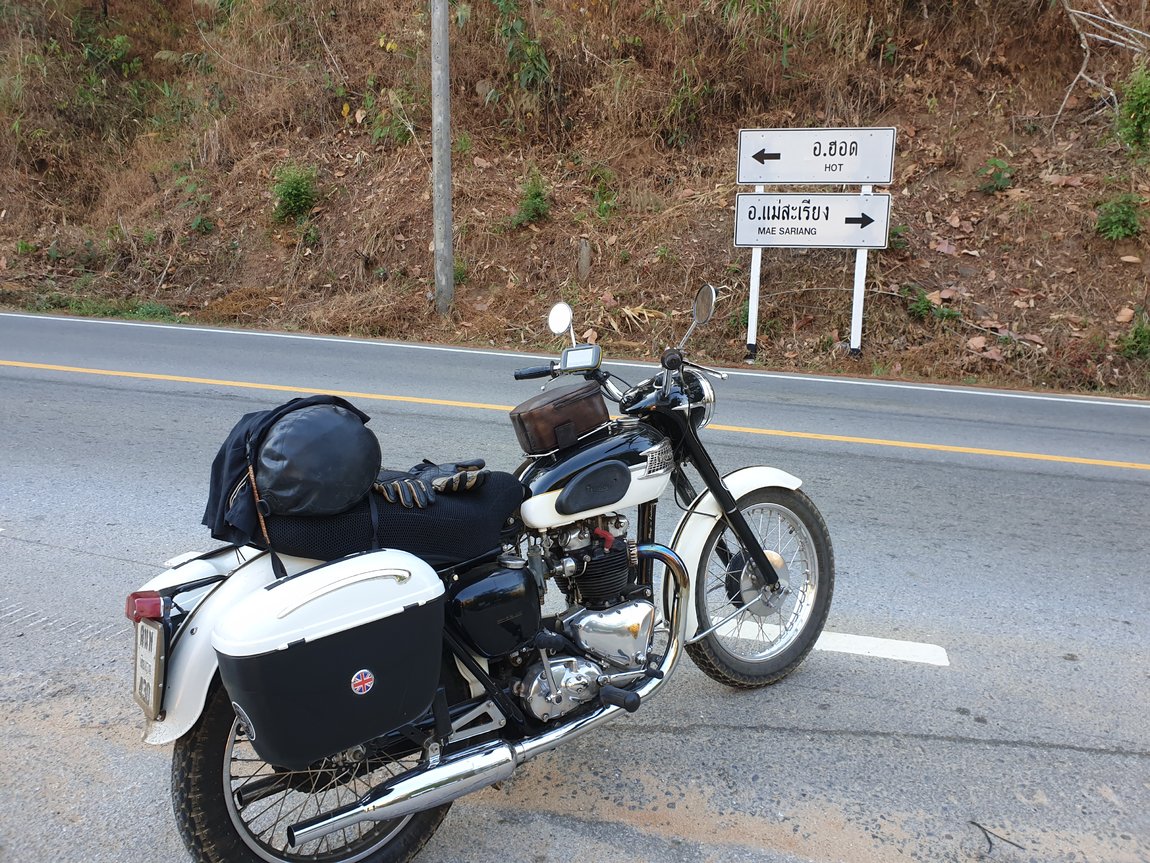 After Khun Yuam, it was lunch at Herbert's super Primavera Pizza restaurant, Mae Hong Son. We then dropped in to see Khun Gai and his wife at the Salween River resort, Pang Mapha, who helped get my broken dirt riding buddy Chris, back to Chiang Rai, recently.
After Pai, we camped at the wonderful Pong Duet Hot Springs NP.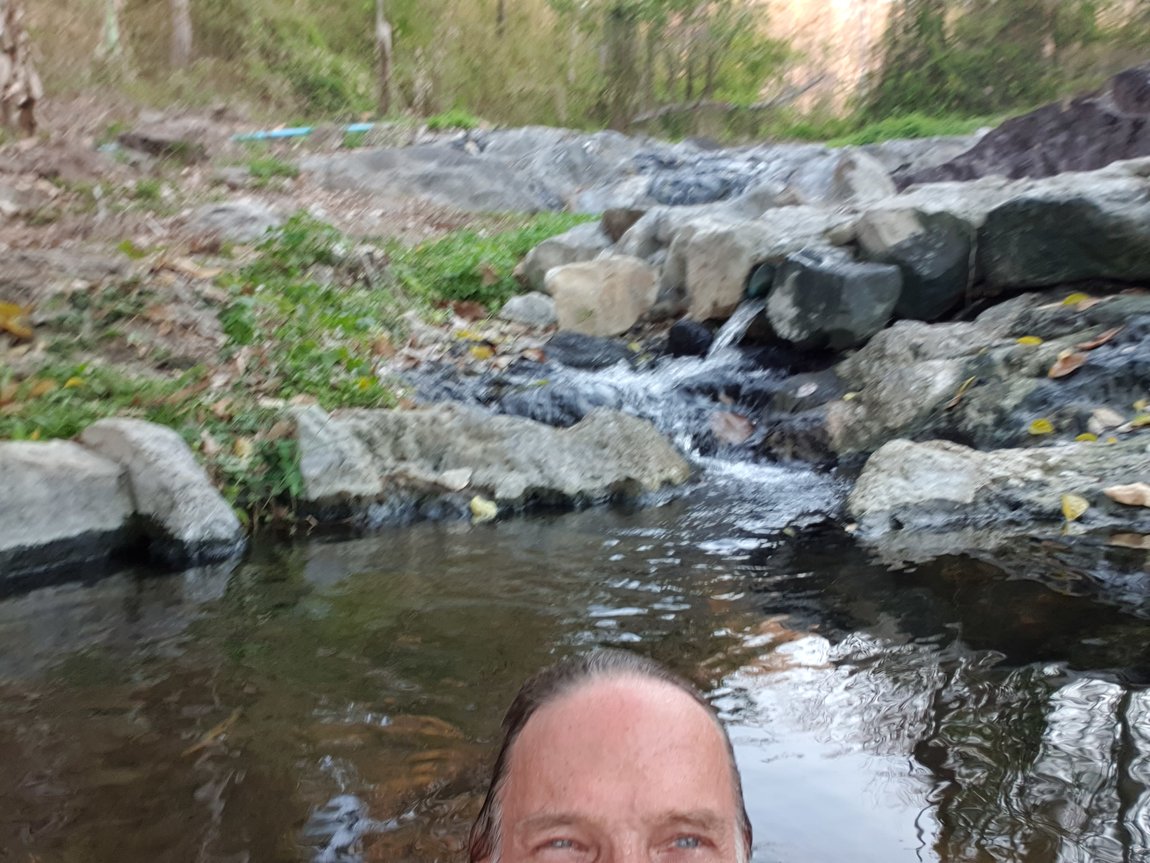 Sitting in a hot stream in the jungle after a super MHS loop ride.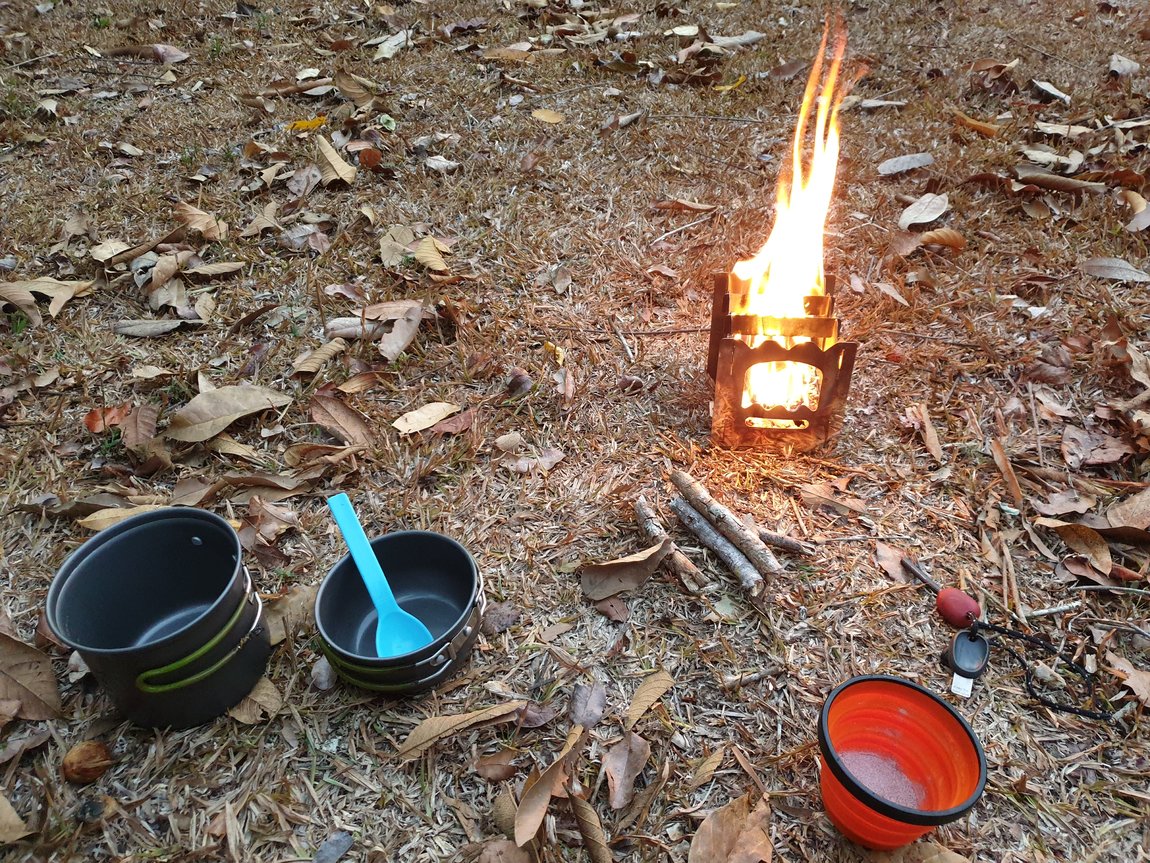 The Hobo stove, good in the dry season.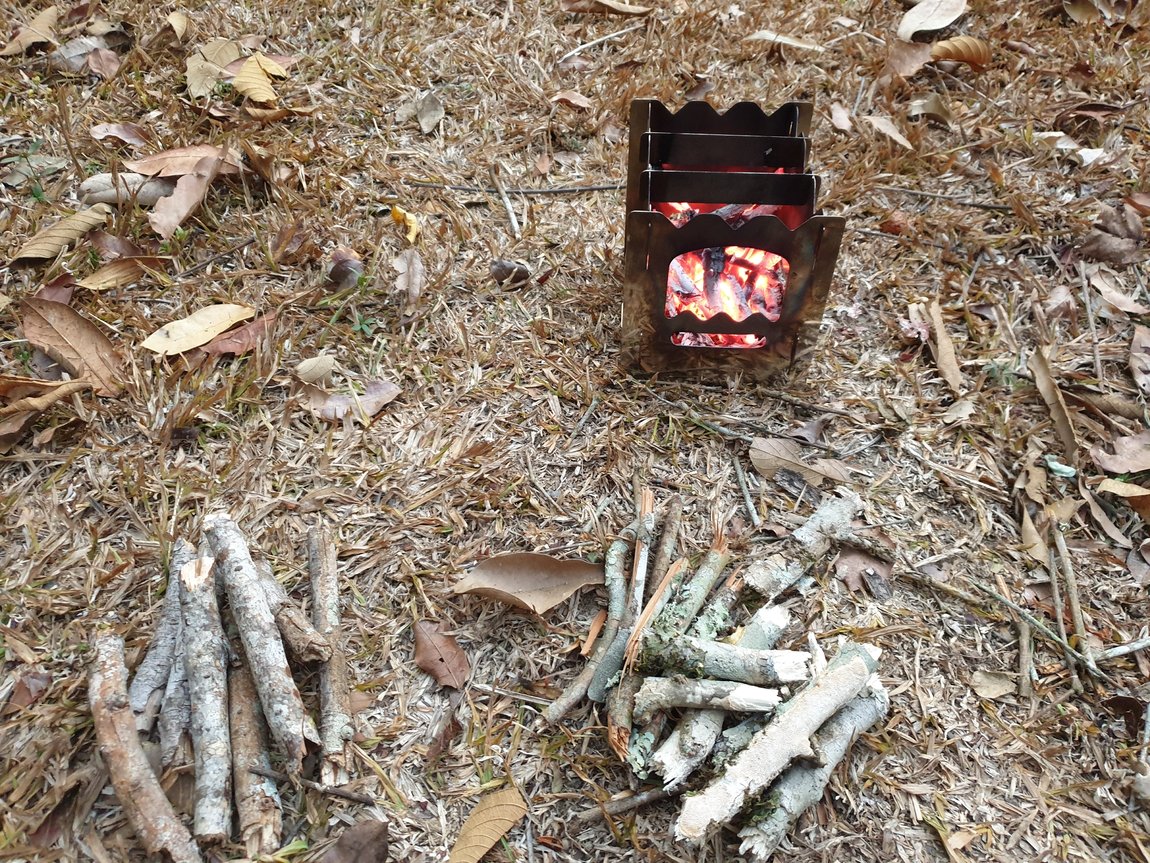 I woke up around 02:00, so got out of the tent and walked around to the hot pools, to take the waters under the full moon surrounded by the huge trees of the forest. It was around 11 deg C later in the night, needed to zip the sleeping bag drawstring up tight to keep warm.
It was another great cool morning ride, very little traffic, down through the twisties to Mae Taeng.
The centrestand tangs were grounding suitably on the old Thunderbird but the newish Dunlop K70s felt sure-footed.
At the classy Hoern Luang restaurant in Chiang Dao, over delicious bowls of Kao Soi Gai, we said our goodbyes.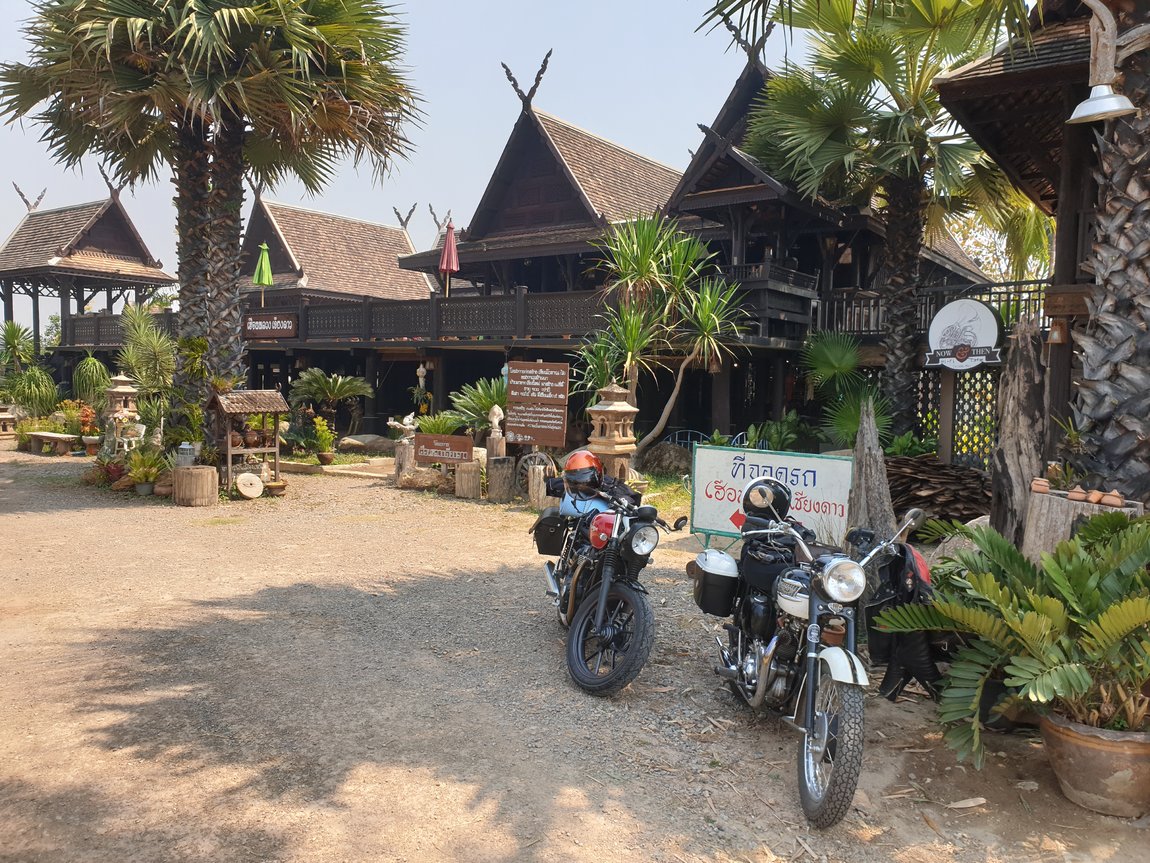 So concluded the "Taking the Waters" tour.
Some may feel that hot springs are for the cool season. But there is no doubting the soothing effects of "Onsen" therapy, at any time.
The scenery is not at it's best in dry season, but camping in cool fresh national parks is an escape, with few other campers around.
The MHS loop is wonderful too, when there is such little traffic.
The '59 Triumph was a superb comfortable ride as always, no issues, cruising at 65mph on the highways and drank about a litre of engine oil through the 1000+ mile ride.
... Life is good.....