Administrator
Staff member
Subscribed
Jan 16, 2003
13,421
4,423
113
68
Another over nighter with a stay in Doi Ang Khang.
9-10.4.2015
This time with my niece from downunder - her first time in Chiang Mai & she wanted a night away somewhere different.
So Doi Ang Khang it was.
A mid afternoon departure so as not to arrive in Doi Ang Khang too early.
R107 & a Chiang Dao mountain view from the Chiang Dao bypass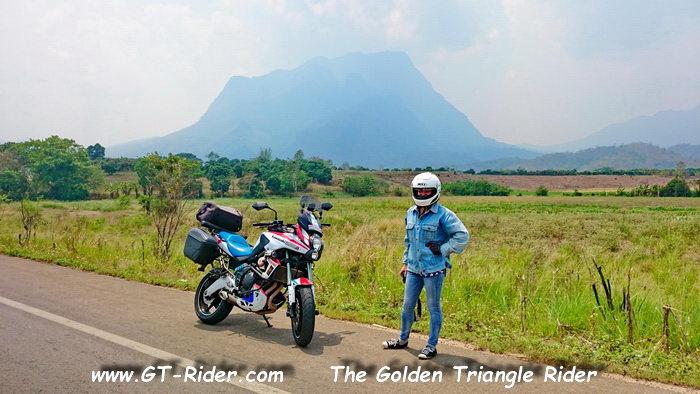 After Chiang Dao its left onto R1178 the road to Arunothai.
There's a cute coffee shop just before Rim Doi Resort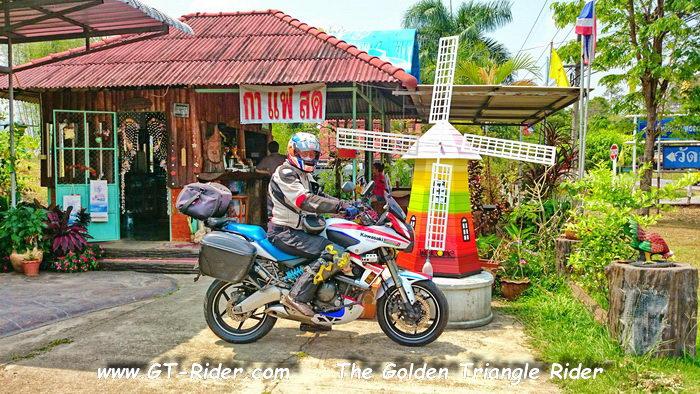 the niece didn't quite see the fascination for a silly photo with an ornamental windmill, but I did like a Thai.
In Muang Ngai King Naresuan's memorial chedi is worth a quick look for the newbie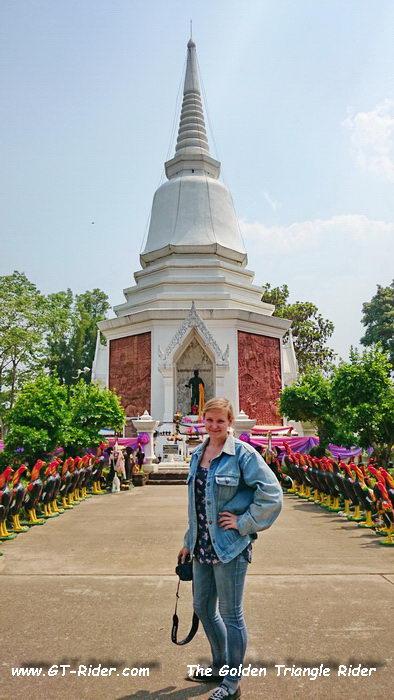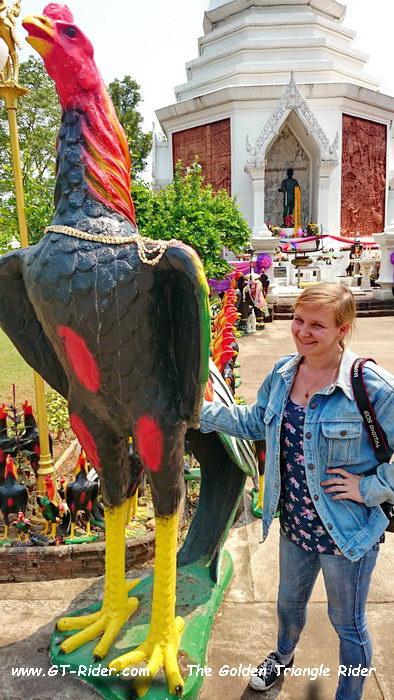 Arunothai was hot for a late lunch,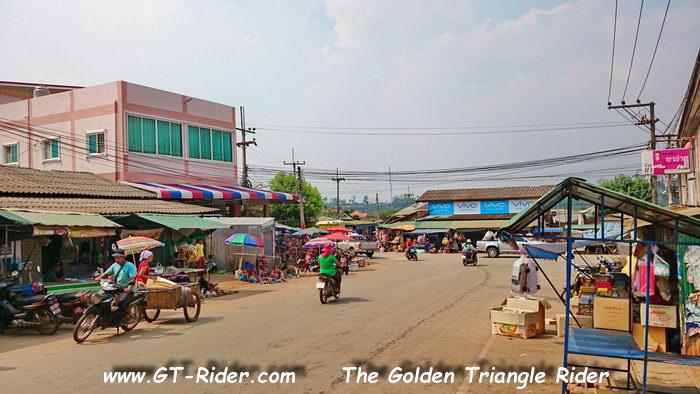 & after getting knocked back at the border trying to take a photo at the old gate & market place. Most definitely YOU CANNOT GO! GO BACK! Oh well. It's al a bit odd I reckon, you only want to go another 100 metres to take a photo of a fence & some barbed wire; all in sight more or less.
Here's how the border gate looked in 2003.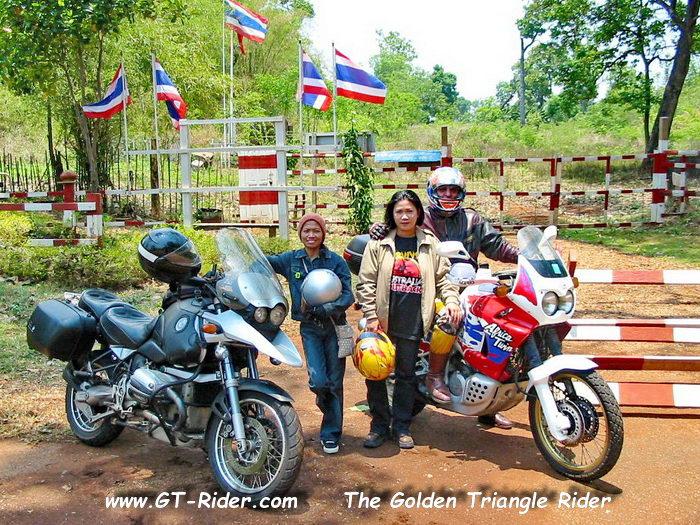 Onto that magic tight twisting steep undulating border road R1340 & a couple of touristy stops for the niece.
A Pha Daeng view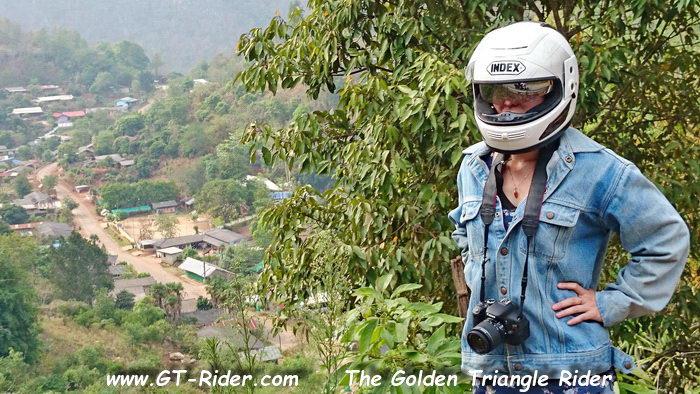 A proud happy grandma with her new grandchild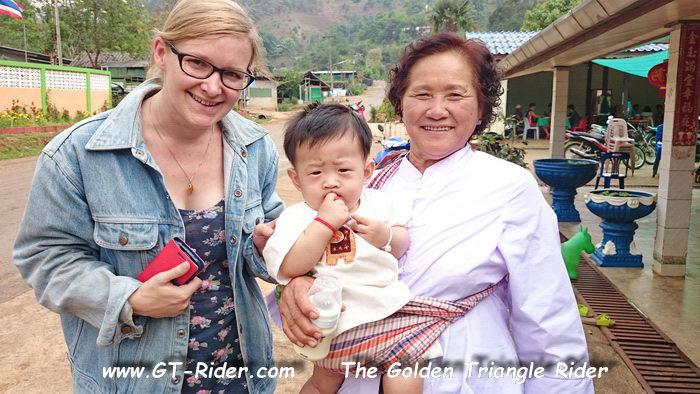 whilst grandma was happy to pose & take photos her son suddenly appeared & heatedly remonstrated with me for taking photos of his son & demanded I delete my photos of his son from my camera. Which I did, but kept the phone photos. Even grandma seemed perplexed by his very hostile action. After he left we all shrugged shoulders, smiled & carried on. My pen rai.
Another R1340 viewpoint.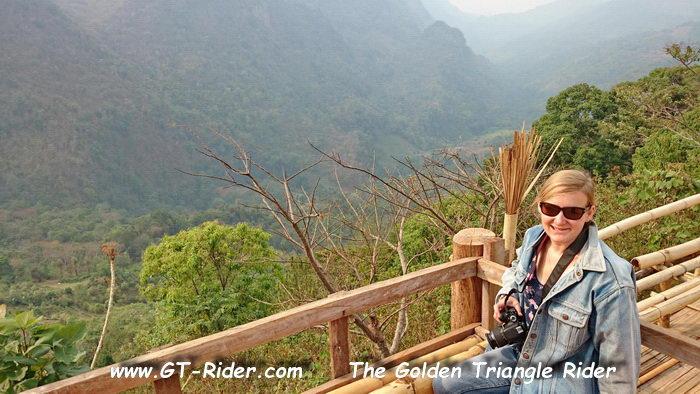 more to come.