Hi all, so in the last week of October I joined some Chanthaburi biker friends on a trip to Khao Kho and Phu Tubberk and since we were already quite a bit North myself and the missus decided to head for Nong Khai and chance our arm at getting into Laos for a couple of days on the mighty Vstrom.
Arriving at the border everything on the Thai side was smooth and straight forward, temporary export papers duly issued and no fees to ride the bike across the bridge.
First port of call on arriving at the Laos side was to go to the far left where I presented my printed evisa, this in turn earned me an entry stamp into Laos.
I then proceeded to the far right of the border where there was a little confusion, first sent to window 1, then sent to room 105, the guy in room 105 sent me to the officers sat between the bays where cars can drive through who advised i should go to room 105. I explained i already had then a very friendly young man with excellent English who was either immigration or customs began asking me some questions eg where was my group? I advised my group was just myself and my wife. i advised I had entered Laos several times on my bike before and also in my truck. He said he would have to phone the big boss. At this point i thought ah maybe we wont get in but shortly a pleasant lady came out and through the young man;s translation skills questions regarding my Nationality, my wife's nationality, how long we planned to stay etc were apparently satisfactorily answered and they both accompanied me to room 105 and instructed the man there to issue me with the documentation. I thanked them very much and proceeded back to the right hand side of the complex, presented documentation and paid a local tax to an automatic machine (I think about 50 baht) then I believe I paid 200 baht to the final chap who checked our documents and hey ho we were in!
My overall impression was that some younger staff less set in their ways with less of an eye on tea money are being very helpful and welcoming at this border. Also of night beside customs was the large poster on the wall promoting Laos as a big bike holiday adventure destination, so I guess they could hardly say no lol.
Some of Chanthaburi bike group at Khao Kho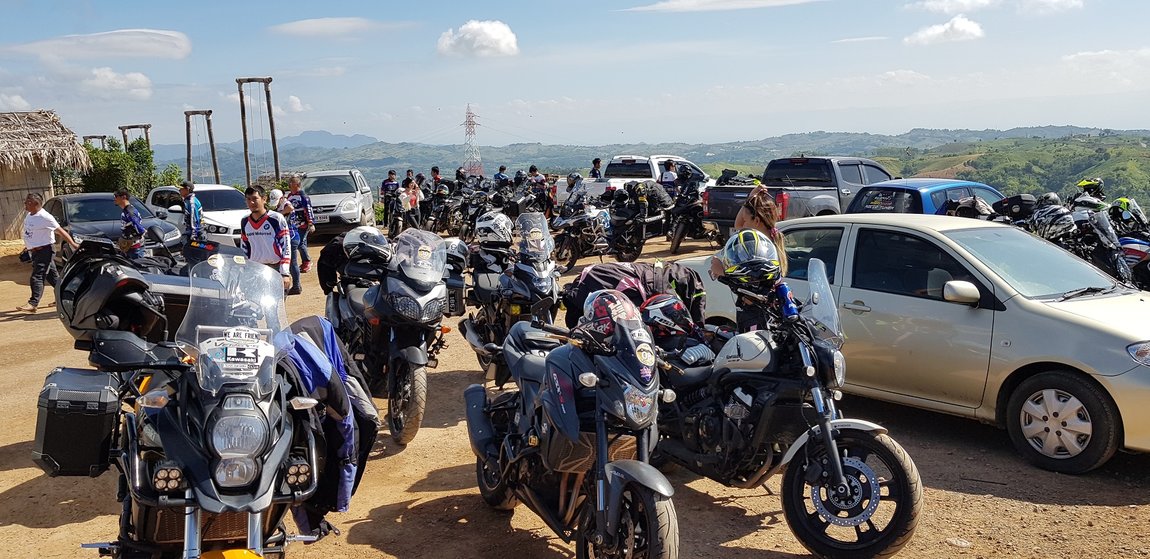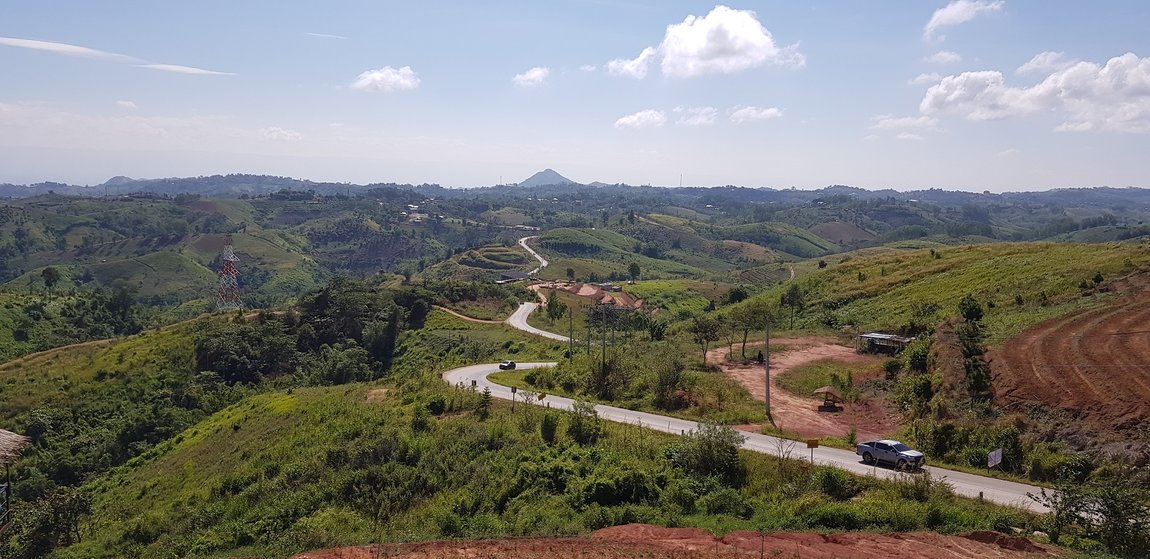 The beautiful route 2016 on route from Phu Tubberk to Nong Khai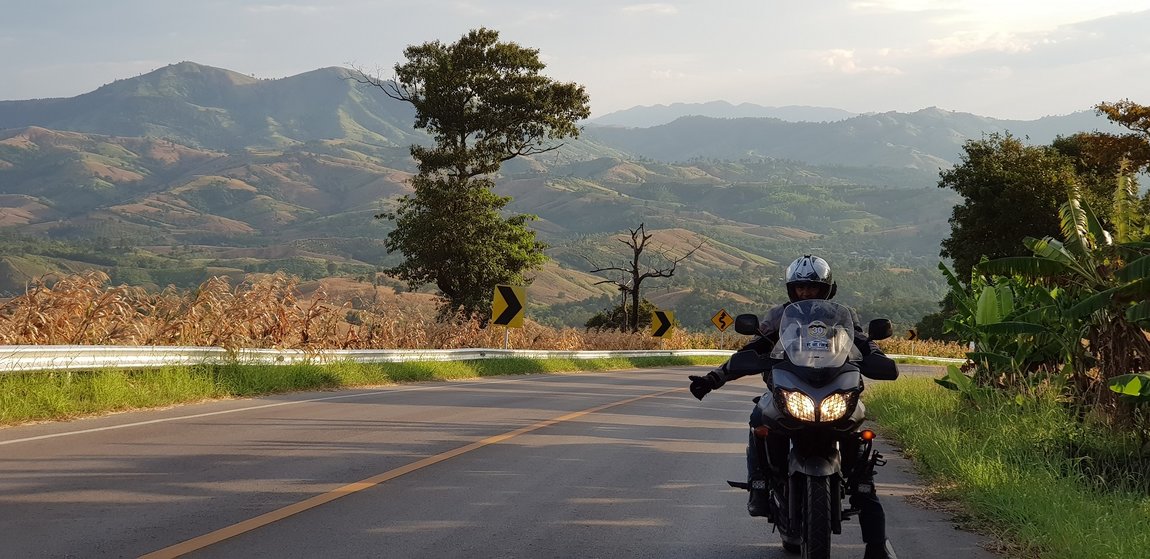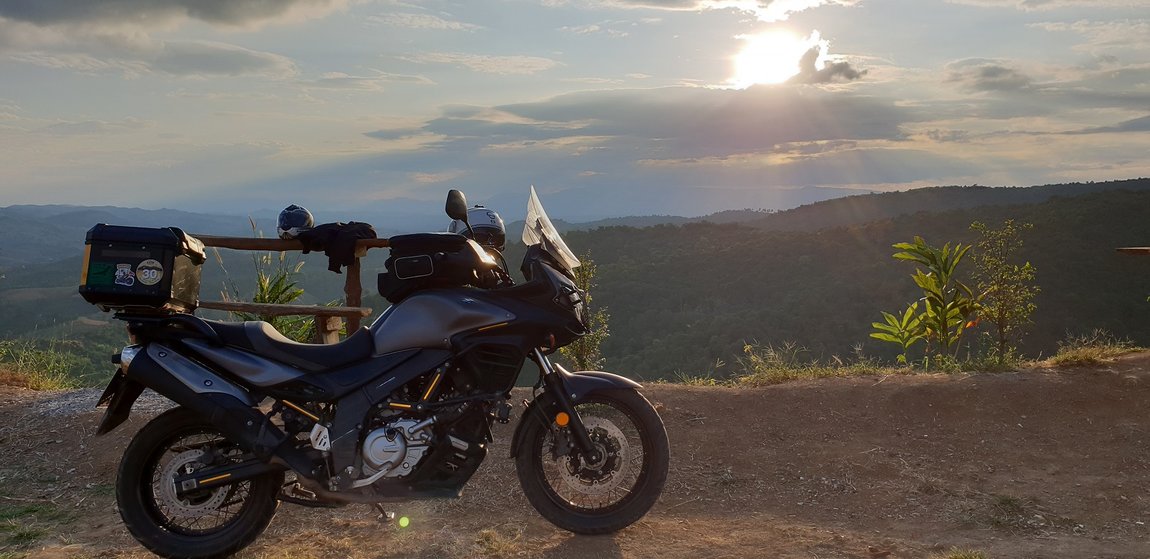 Approaching Vang Vieng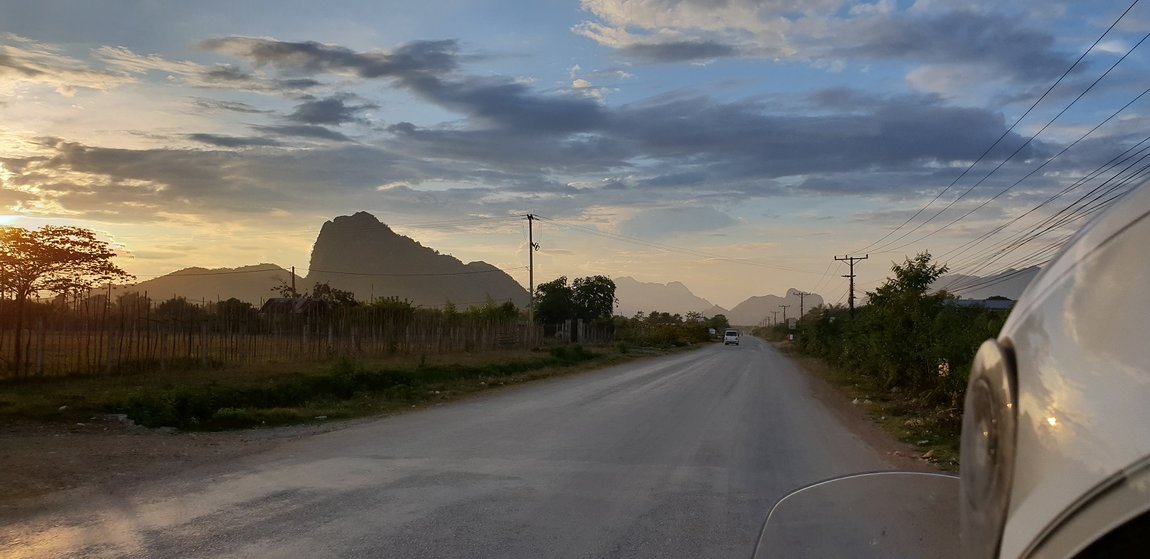 Indoor parking at Vang Vieng Boutique Hotel, lovely mountain views and balcony for 600 baht with breakfast via the agoda app, excellent value.
Second night was also excellent value via the agoda app and shopback, stayed at the Naga Hotel right on the river, superb breakfast and superior balcony river front room for 950 baht.
The toll bridge you cross from Vang Vieng town to go to the blue lagoons and viewpoints.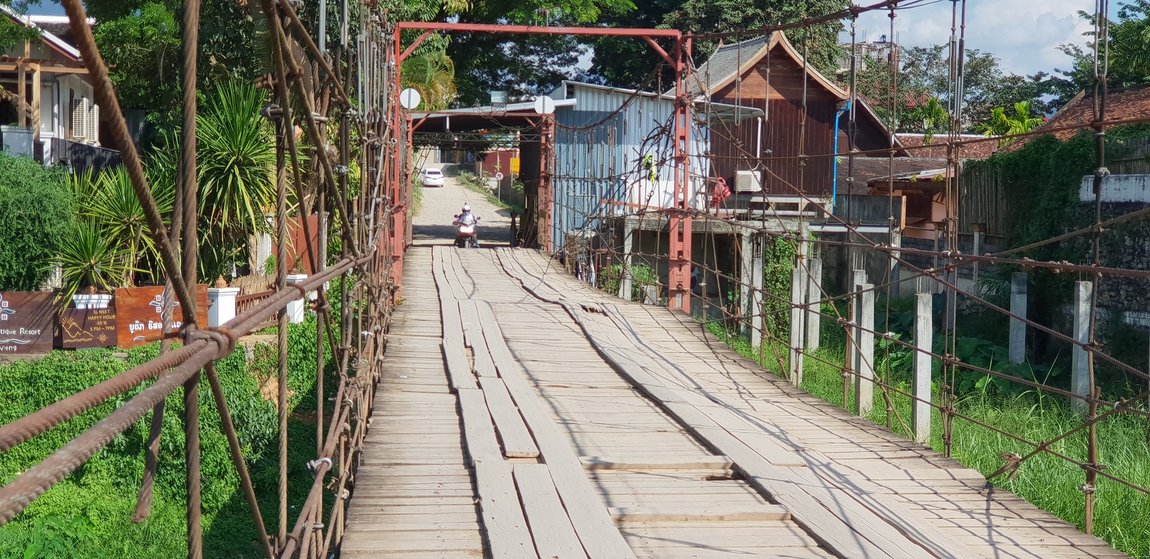 The famous bike perched atop Nam Xay viewpoint, very surreal and stunning views. A bit of a steep hike up which earned me my can of beer Laos at the top which the Korean tourists wanted to borrow for their photos hehe.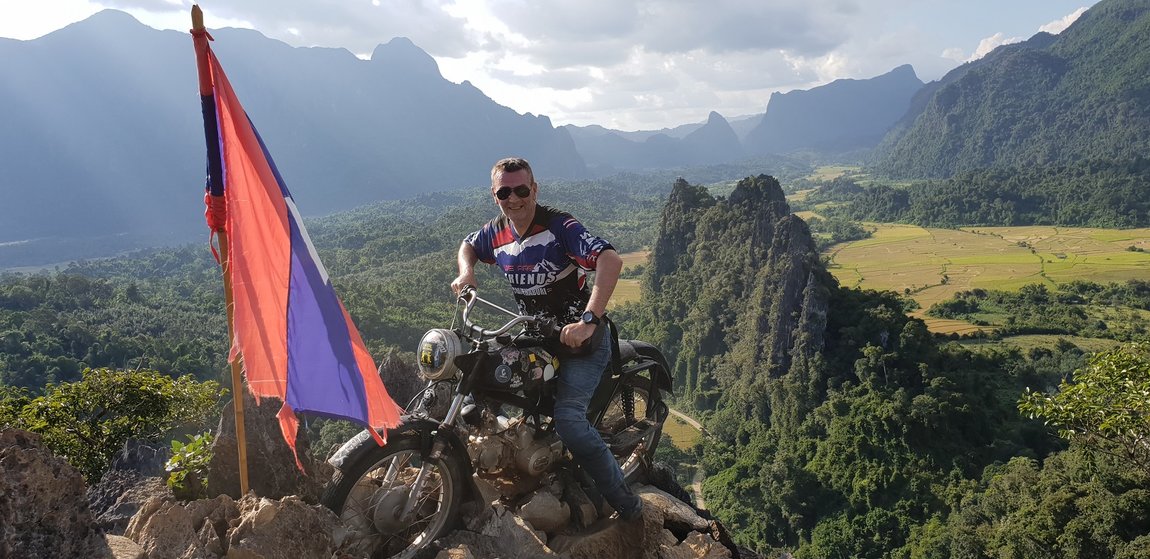 In parting I have to thoroghly reccomend the Roadhouse BBQ and Grill in Vientianne, superb food, great prices, the owner lovingly slow cooks the ribs at home and the triple fried fries were excellent, also a nice selection of craft beers.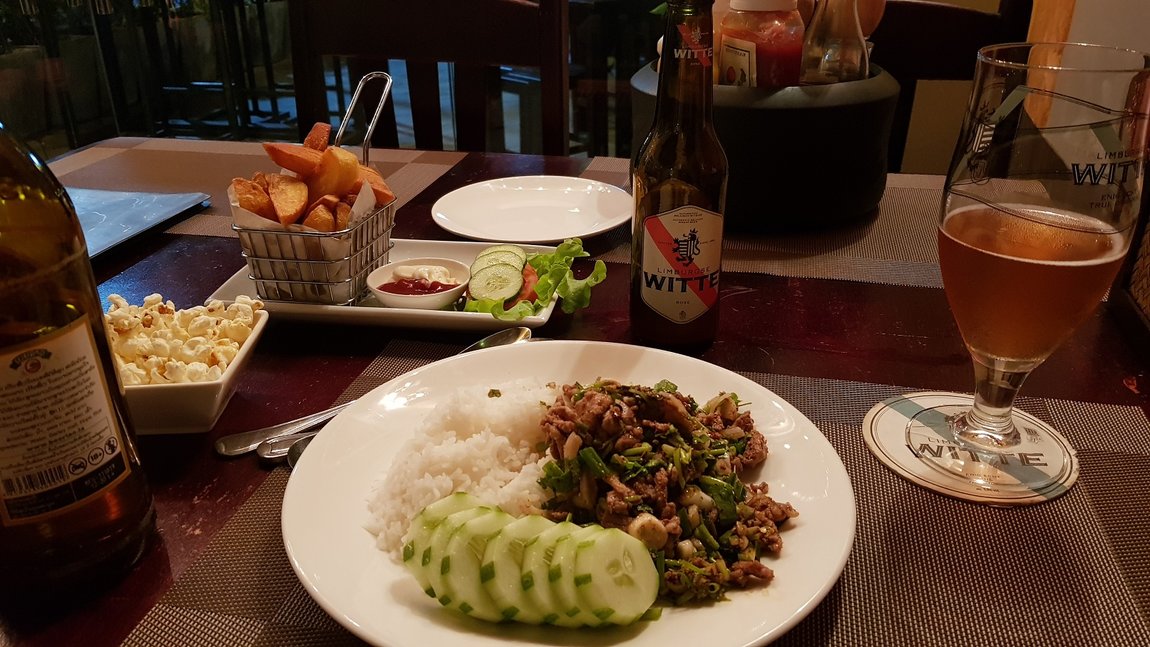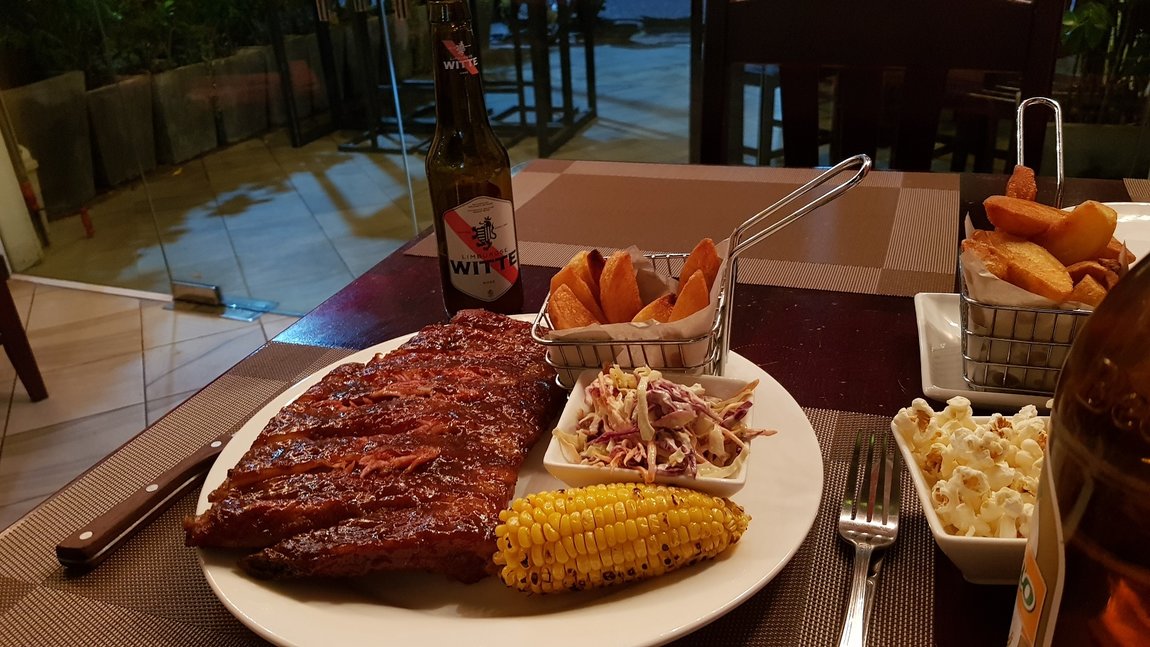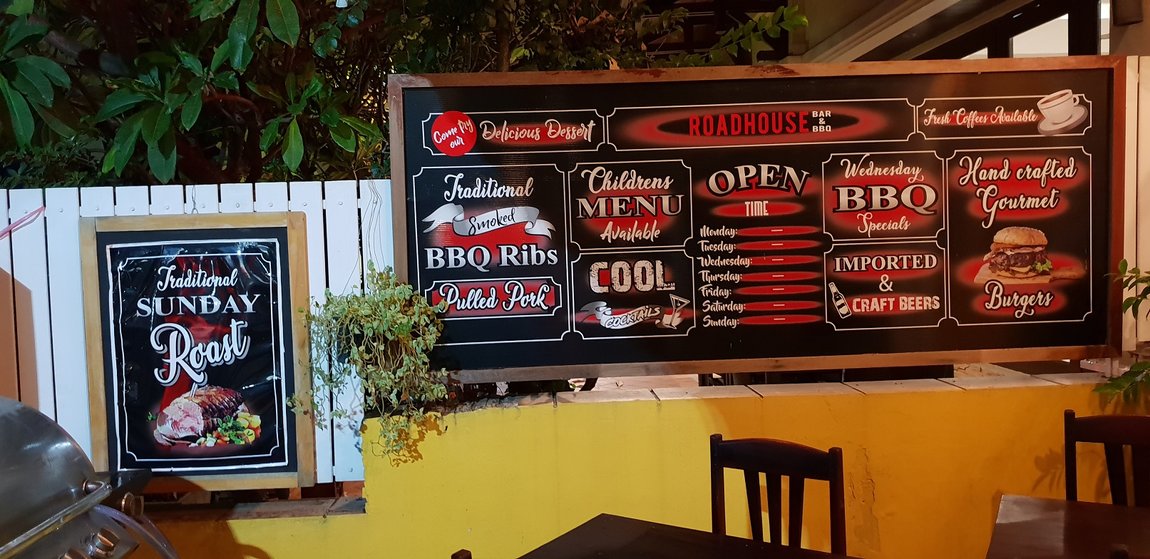 Exiting laos and entering Thailand back at Vientianne was very smooth and took no more than 15 minutes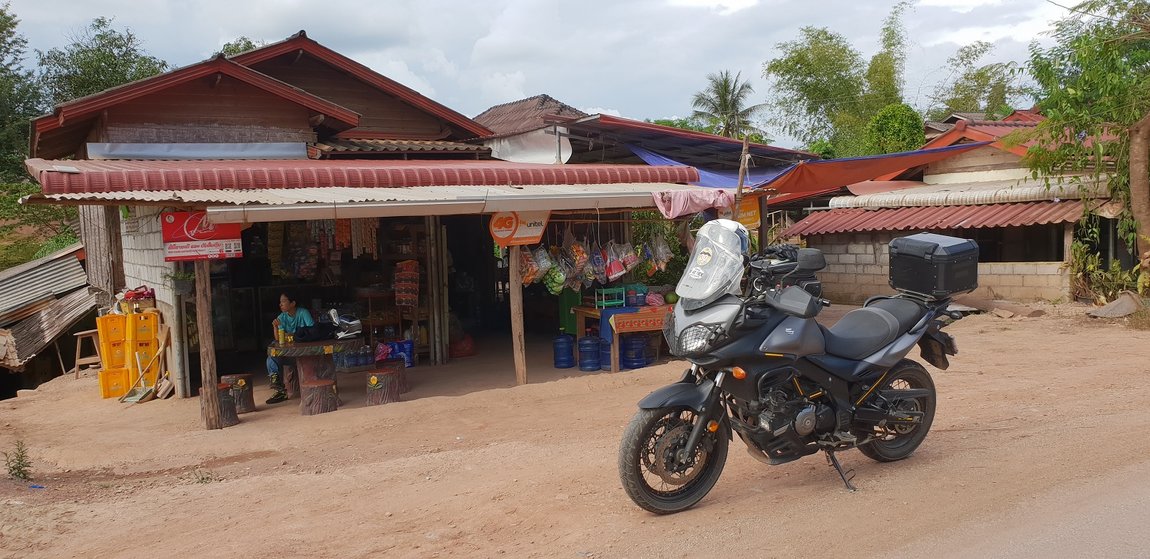 Last edited by a moderator: