Administrator
Staff member
Jan 16, 2003
12,331
2,693
113
67
A new GTR tradition - the annual Mekong boat, bikes, & beer trip - sailing the spectacular Mekong.
2014 Participants
Brian Moto Mania Ennion - KLX250
Tony Bkk - KLX 250
Ron Webb - CRF 250
Oddvar - CRF 250
Robert Hoghead - Versys 650
Richard Rodda - Versys 650
Jurgen - Versys 650
Dave Carrel - BMW F800
Some earlier GTR Mekong boat trips
Laos Expedition 2004
Losing my Laos Cherry...
The Mekong Boat Lost Rider Trip
Early Mekong Boat Trip
The Mekong is the world's biggest river not navigable by large boats, because of its rocky reef ridden dangerous nature. And it is always a spectacular trip, no matter how long it is. The trick is to hire your own boat, get a few good natured compatible mates together & off you go with a whole boat to yourself. Far better than going on the regular passenger boats. Do it in style, relax, enjoy, have fun....... & what a great time we had, off & on board the boat.
THE WAY
Chiang Mai - Chiang Rai - Chiang Khong Houei Xai
Houei Xai - Luang Prabang
Luang Prabang 3 nights
Luang Prabang - Pak Lay via the Sayabouly dam
Pak Lay
Pak Lay split up & return however wherever whatever
Pak Lay - Loei - Udon - Cnx for David Unk.
THE TRIP..
This year the trip started off with a bang - I dumped the Versys on a greasy stretch of R118 a mere 60 kms out of Chiang Mai.
Ooops done it yet again - another spill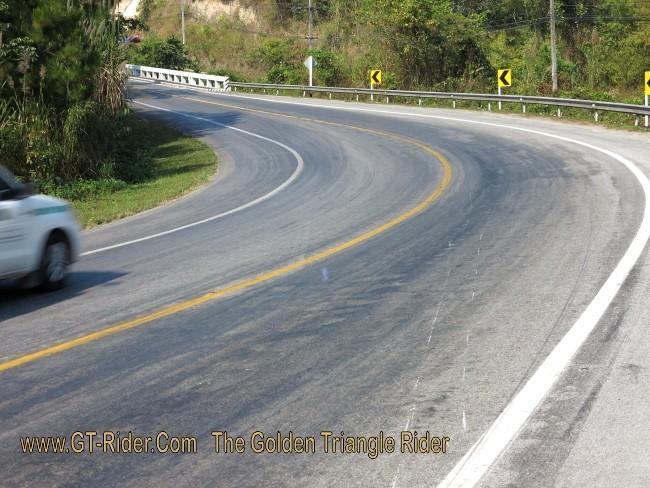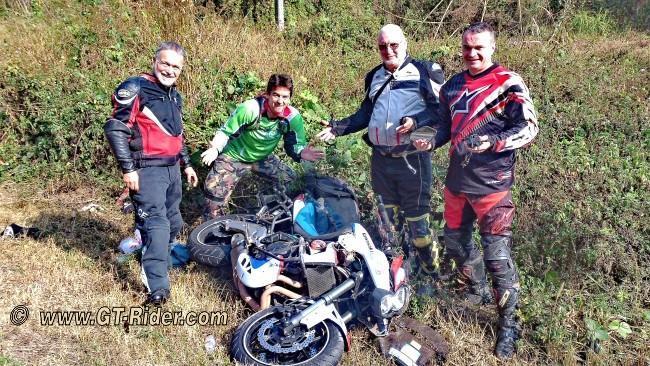 In a state of shock I honestly thought my trip was over,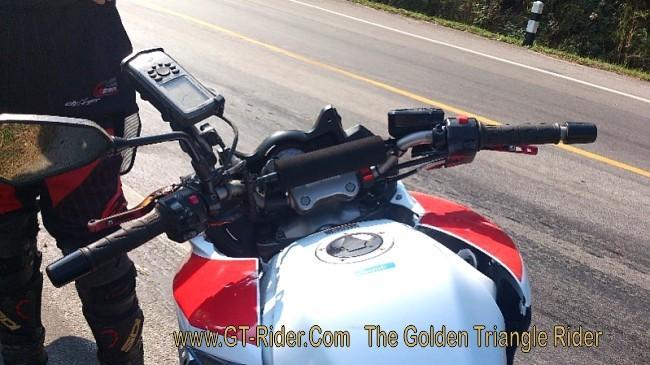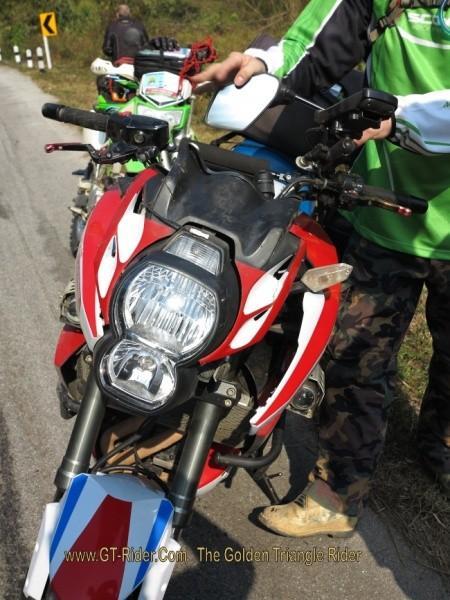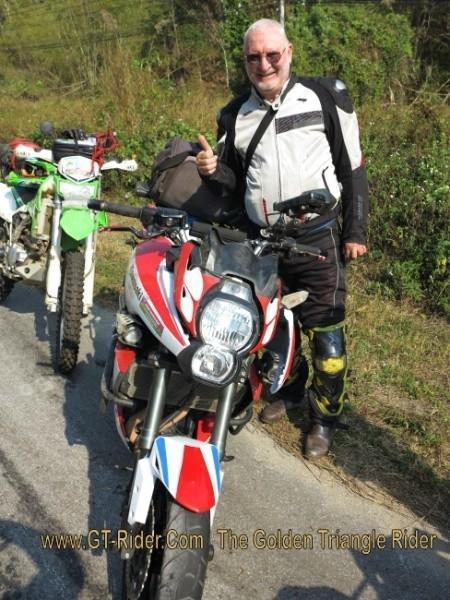 but Hoghead came to the rescue getting his driver & pick up out from Cnx to pick both me & the bike up to transport to Chiang Khong. I was able to continue on as "normal" albeit bike-less. Many thanks Robert.
I arrived in CK about 40 minutes behind the other guys & we were over the border - riding across the bridge & me in a Thai Immigration escort car leading the way.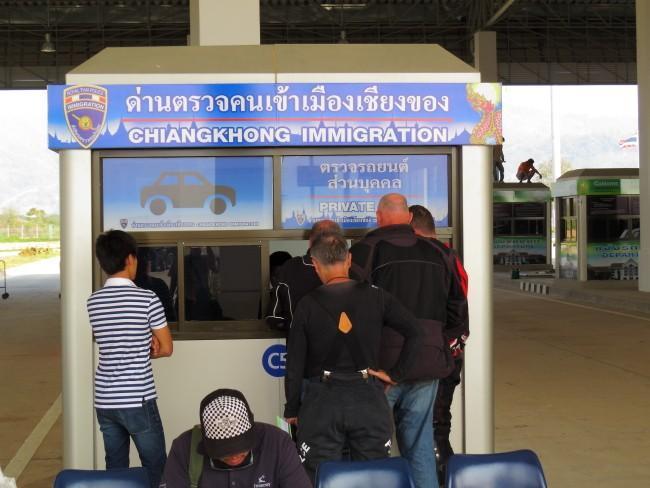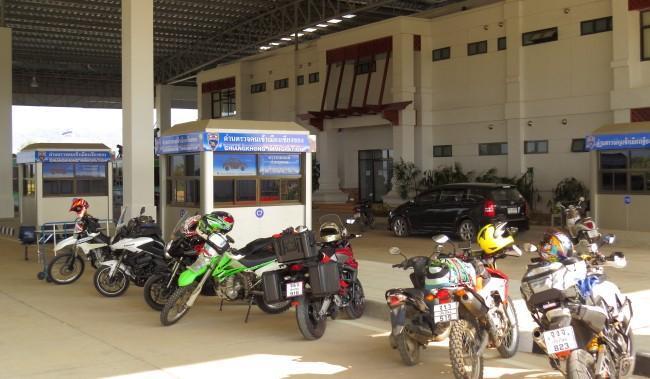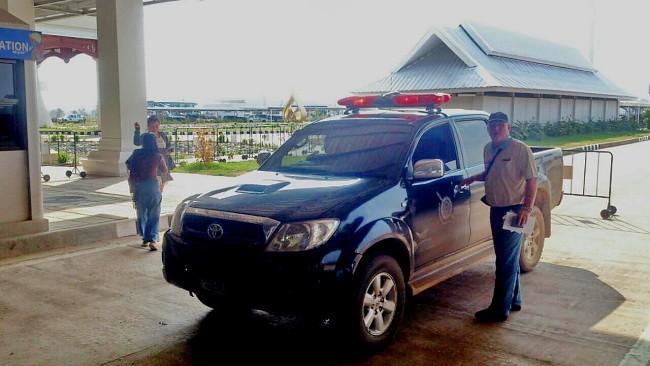 The start of bike loading in Houei Xai, for a 7am departure.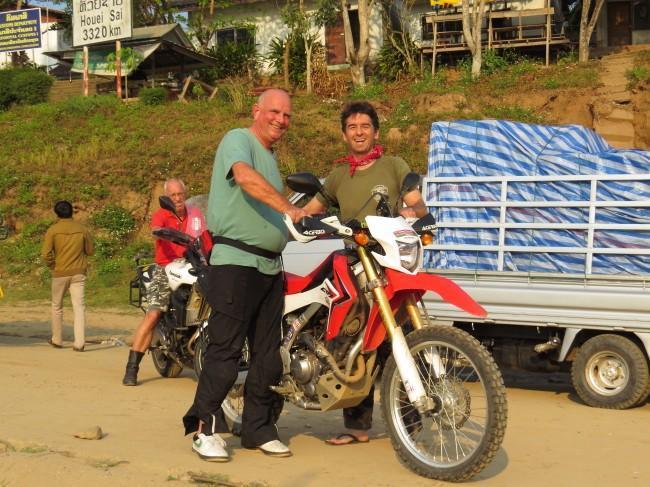 That night pre trip drinks to get the show rolling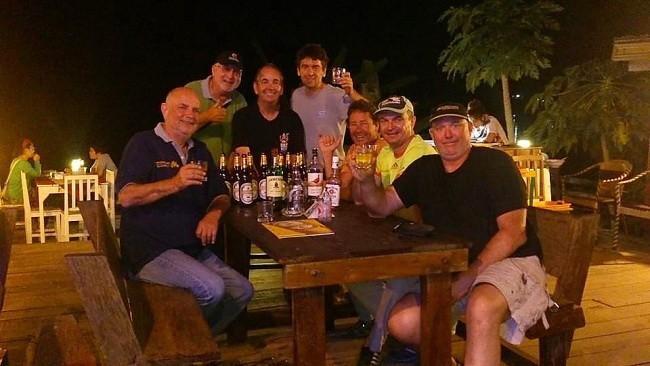 We also met up with Goran from Phuket for a few ales in HX & it was a particularly enjoyable evening swapping tales & info on the S E Asia motorcycle touring scene.
Yay there Goran - brilliant meeting you in HX & well done riding across the bridge too.
Loads more to come...
Last edited: