0
Staff member
Subscribed
Jan 16, 2003
14,088
5,081
113
69
CHIANG
MAI –
CHIANG
KHAM –
CHIANG
KHONG – NAN –
CHIANG
MUAN -
CHIANG
DAO –
CHIANG
MAI
THE WAY
1. Chiang Mai – Mae Kachan – Phayao – Chun – Chiang Kham – Thoeng - Chiang Khong.
Routes 118 – 120 – 1 – 1021 - 1020
2. Chiang Khong
3. Chiang Khong – Thoeng – Chiang Kham – Tha Wang Pha – Nan
Routes 1020 – 1021 – 1148 - 1080
4. Nan – Santiphab – Nan
Route 1080
5. Nan – Chiang Muan – Chun – Phayao – Wang Nua – Mae Kachan - Wiang Pa Pao – Phrao – Chiang Dao
Route 1091 – 1021 – 1 – 120 – 118 – 1150 – 107
6. Chiang Dao – Chiang Mai
Route 107
DATES: Sunday 30th May – Friday 4th June 2010
Glorious weather. Route 120 Mae Kachan - Wang Nua - R1 "Phayao."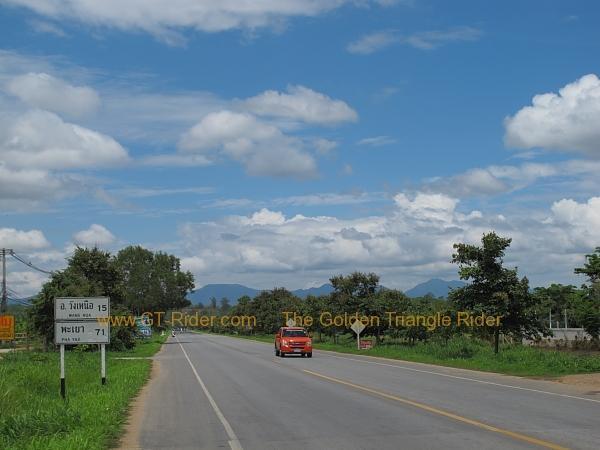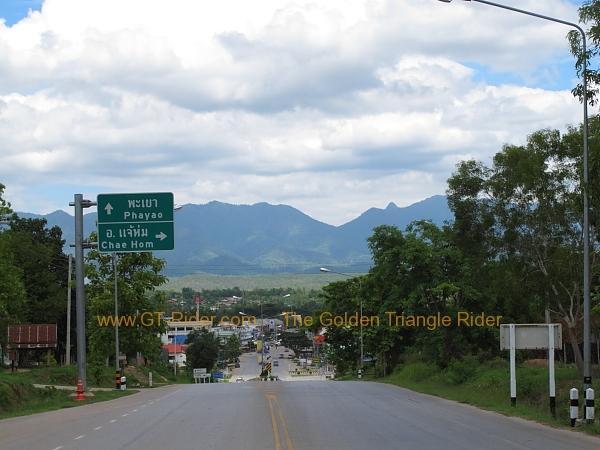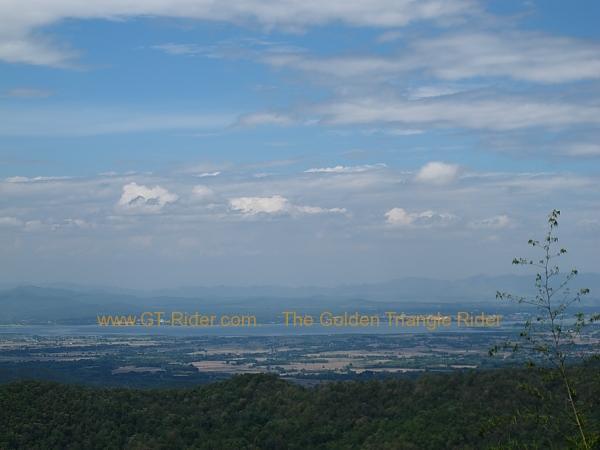 Route 1021 Phayao – Chun
not very exciting, but with such fabulous weather it was a lazy ride soaking up the fresh country air & views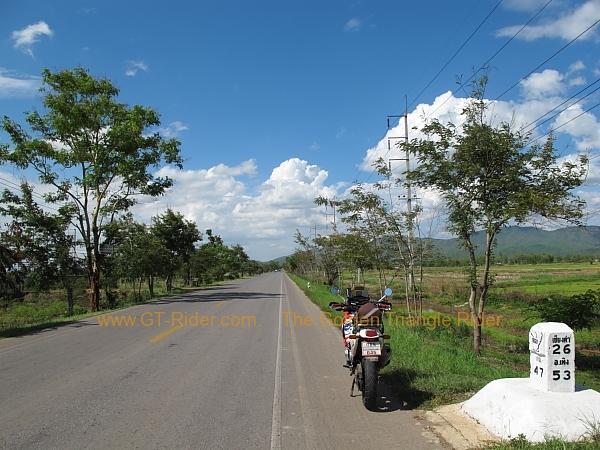 En route to Chiang Khong I dropped 1 ½ hrs GPS-ing the sois of Chiang Kham city. Chiang Kham always strikes "you" as a bit of a backwater nowhere town, but it is a Thai Lue town & cruising the maze of sois in & around I (1) got lost / confused & (2) discovered I really like the town with its superb traditional houses, all kept spotlessly clean & well looked after. Such was my delight at re-discovering Chiang Kham I intend to spend a few nights there in the coming months. The town really is gorgeous & very traditional – something not so easy to find nowadays & with a character to be valued. Check it out sometime & you will be very pleasantly surprised!
Wat Sridornchai. Chiang Khong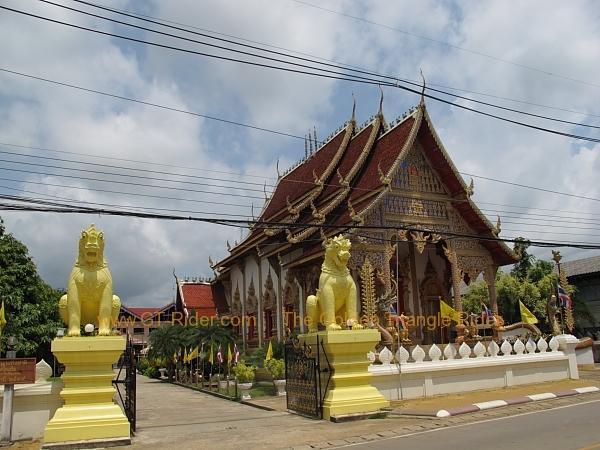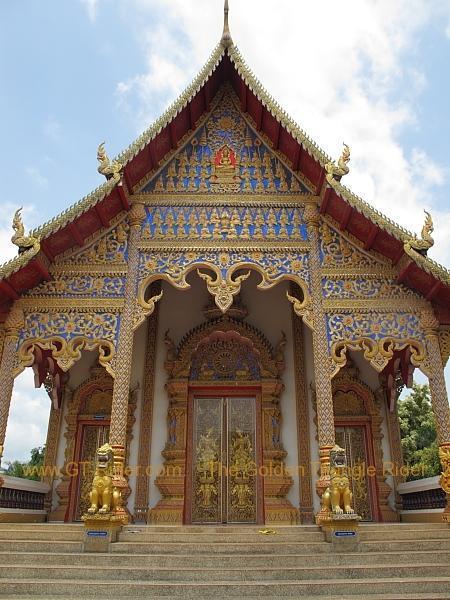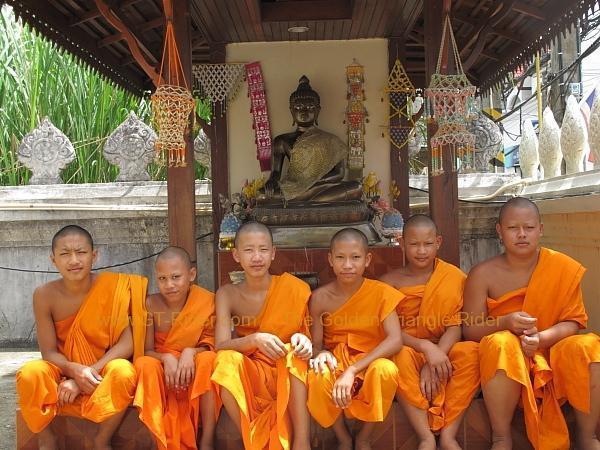 In Chiang Khong it was time to meet up with Moto-Rex & send him off to Laos for one of his regular dirt adventure rides; and the 'Khong was looking as good as ever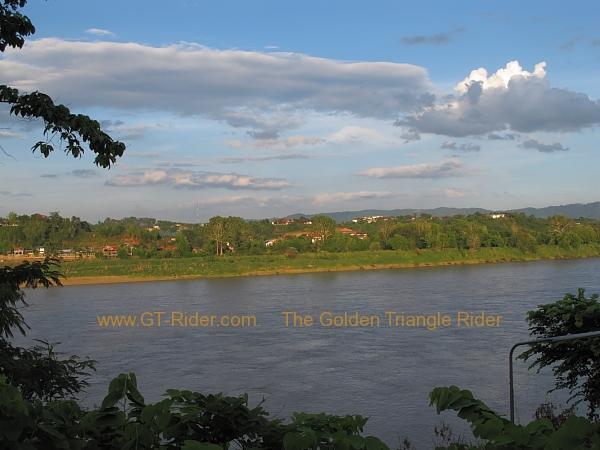 Even Houei Xai looked stunning in the late afternoon light
With Moto-Rex away it was time to check on the new Mekong bridge progress. Some photos are already here
houei-xai-chiang-khong-friendship-bridge-start-t4128.html#p47521
You take the "Don Mahawan river road" at south end of town, just 300 metres after the bridge.
And it's a sweet rural lane down to the bridge site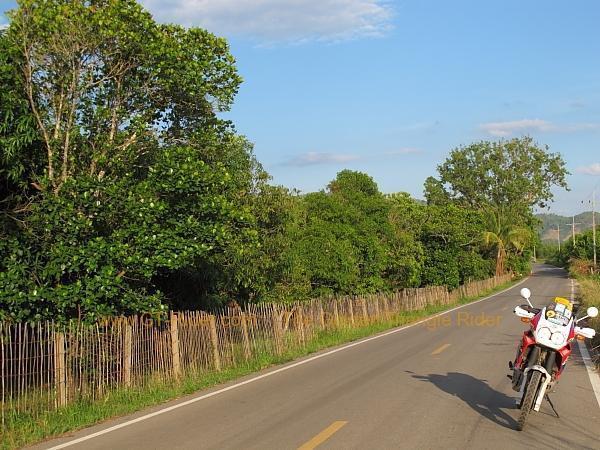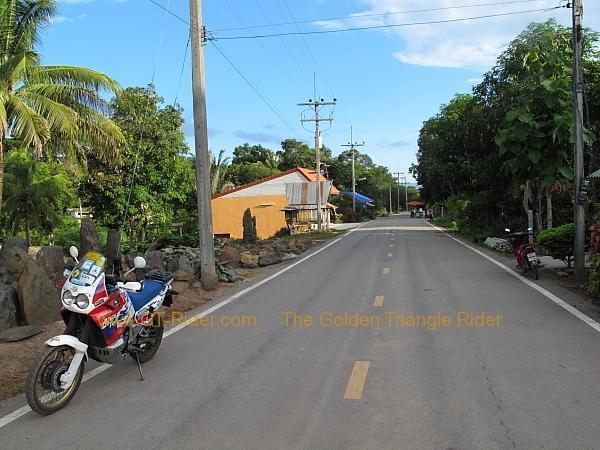 Just past the bridge in the tiny village there are lots of Mekong rocks for sale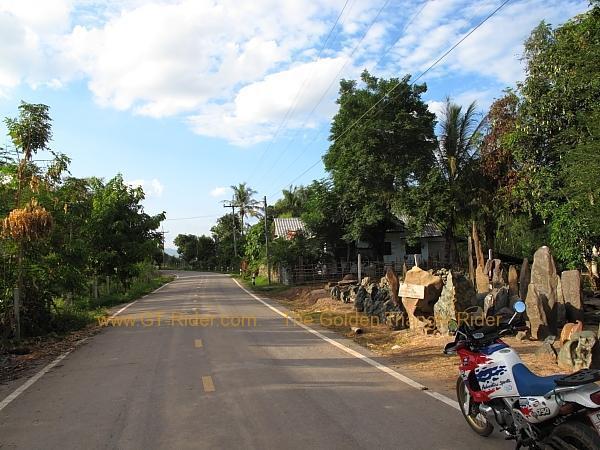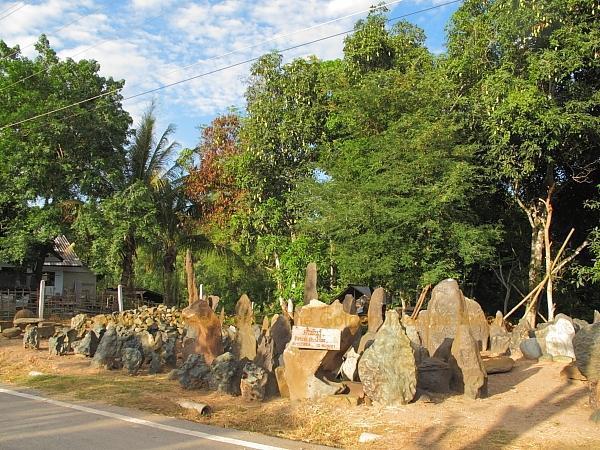 and all a bit naughty I thought.
The next day was a leisurely ride to Nan on the amazing 1148. I took my time & snapped away endeavouring to emulate the famous Captain Slash, except I have to get off & on a relatively high Africa Twin. And it gets to be hard work after awhile = smaller is better for enjoying more of the scenery & taking photos!
The start of the twisties on R1148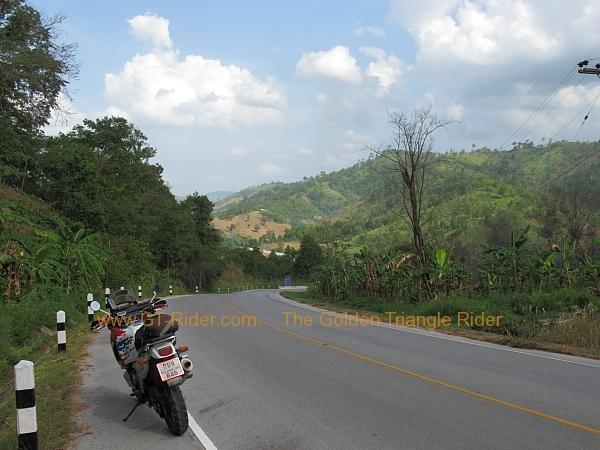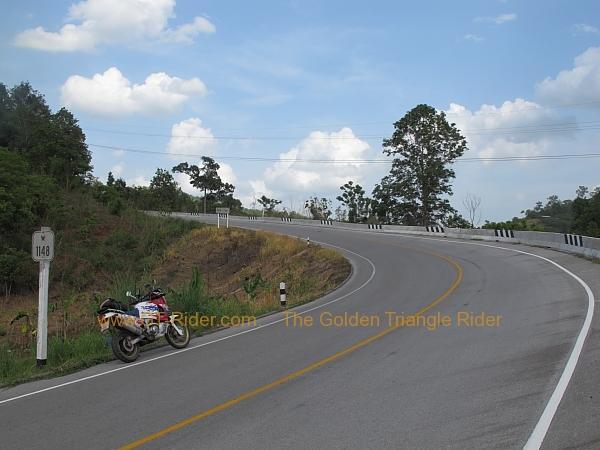 Up on the ridgeline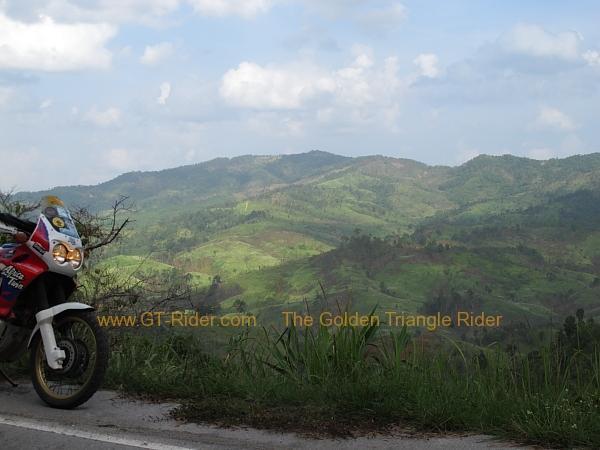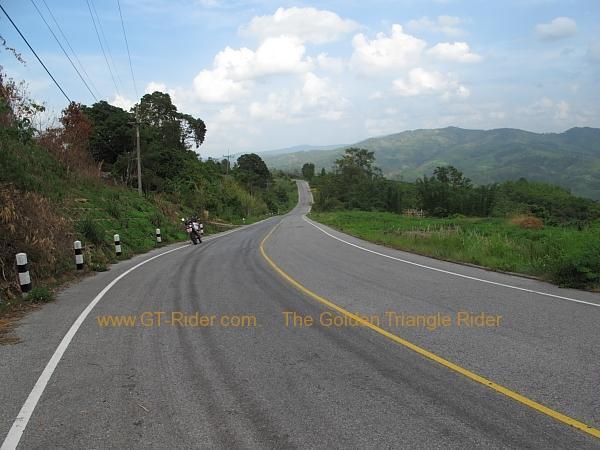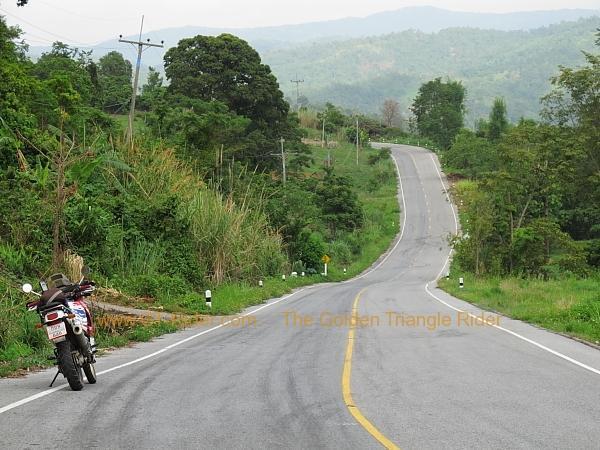 oh to have a riding partner for some riding shots I must say!
Sakoen drink stop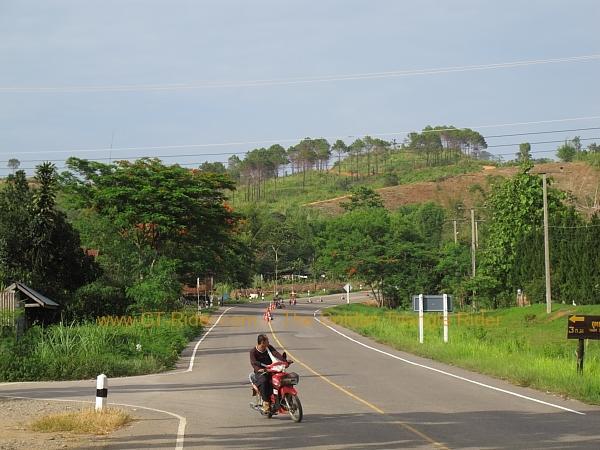 Back on the road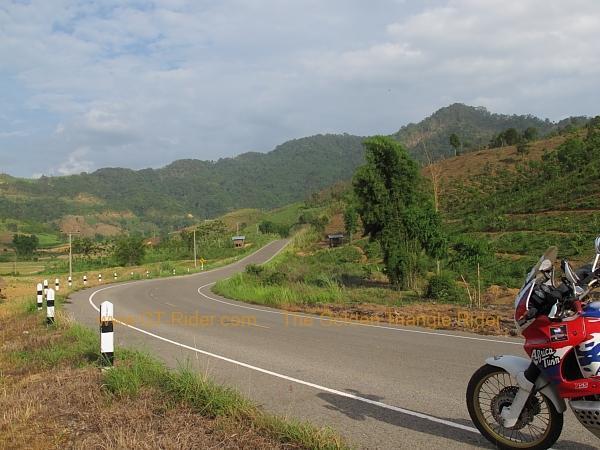 Doesn't R1148 just turn you on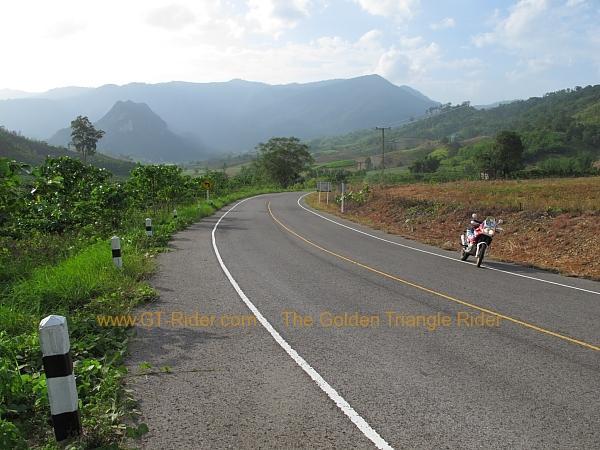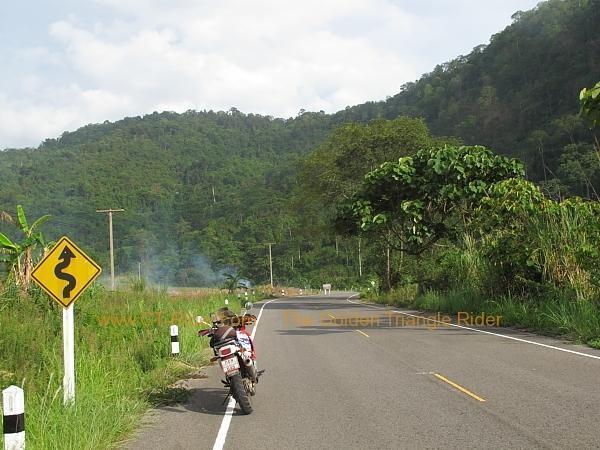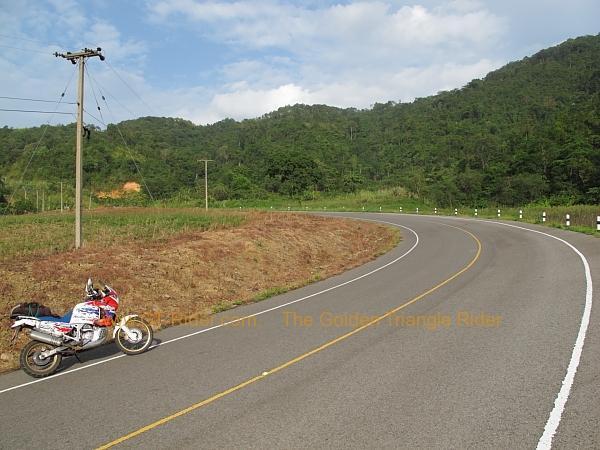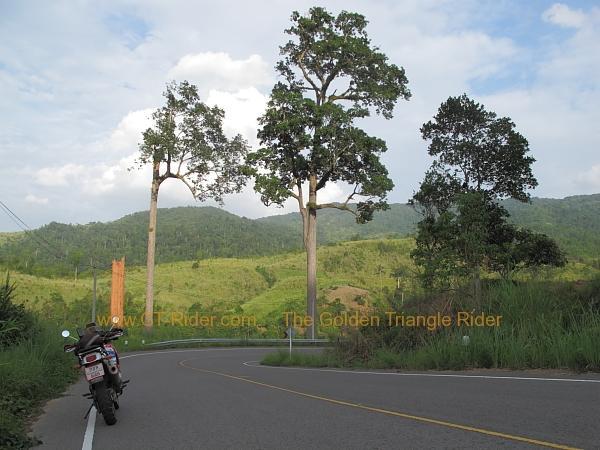 I thought these two trees looked like a couple of flag marshalls beside the track!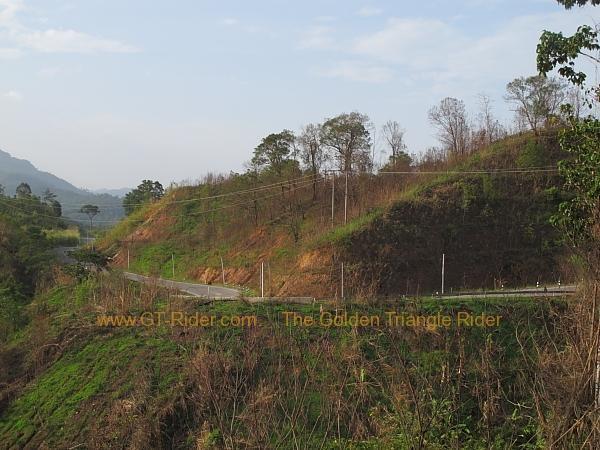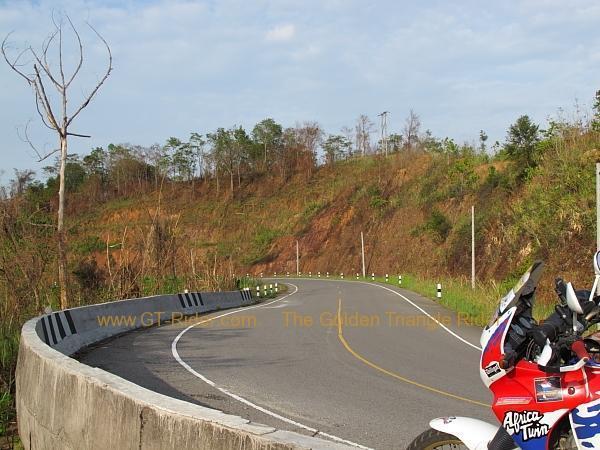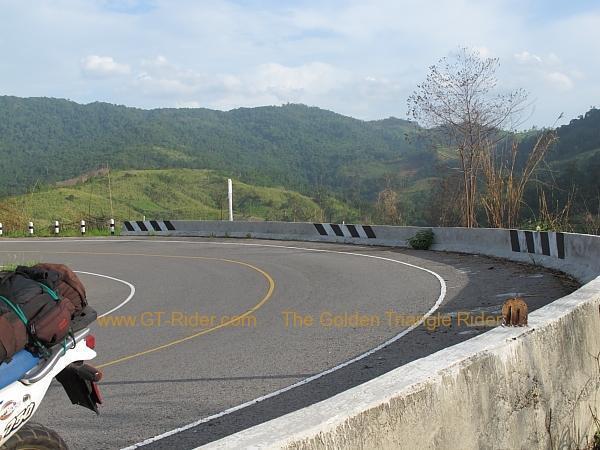 Up on the ridgeline again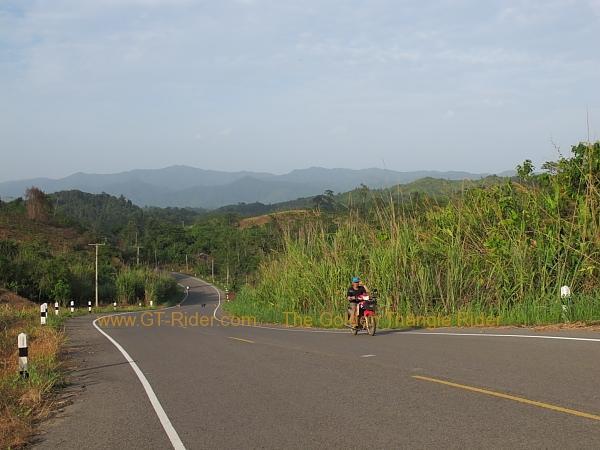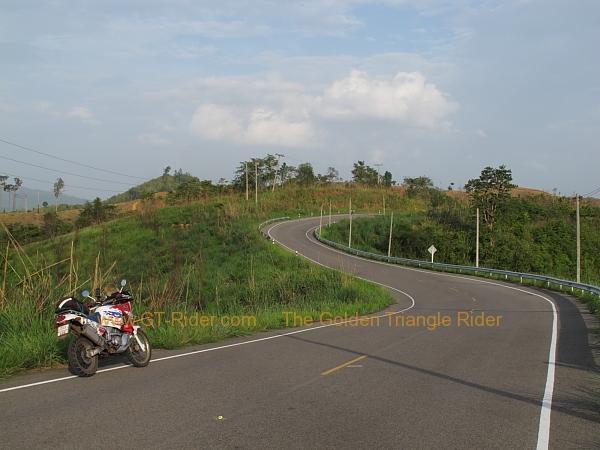 This fellah was on pole position by the looks of it
Cute spectators
The fabulous way ahead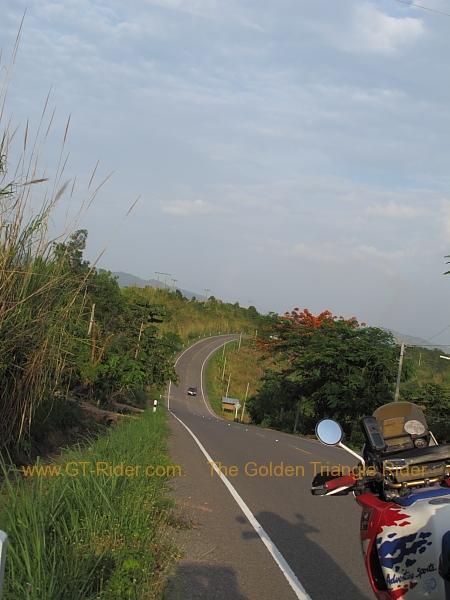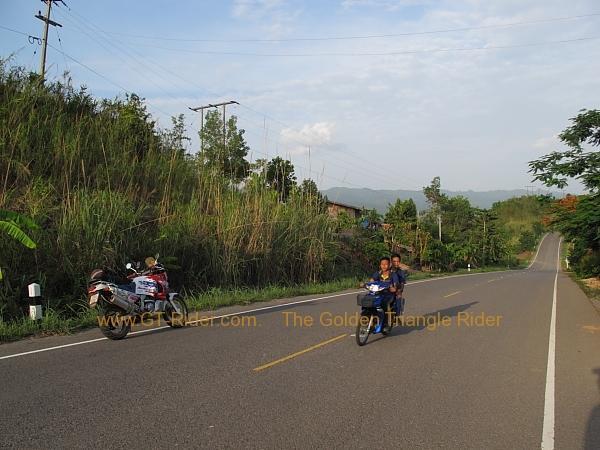 The run down to Song Khwae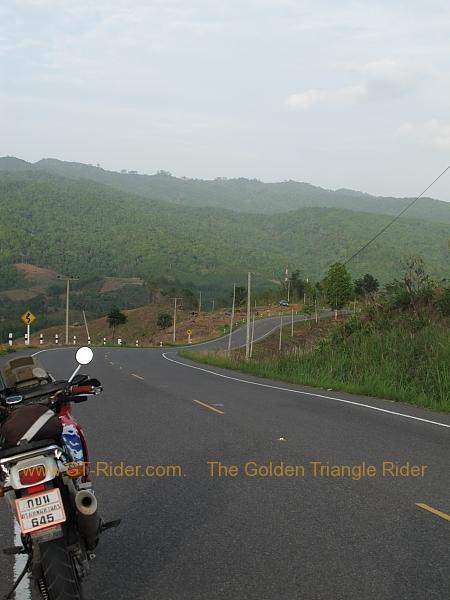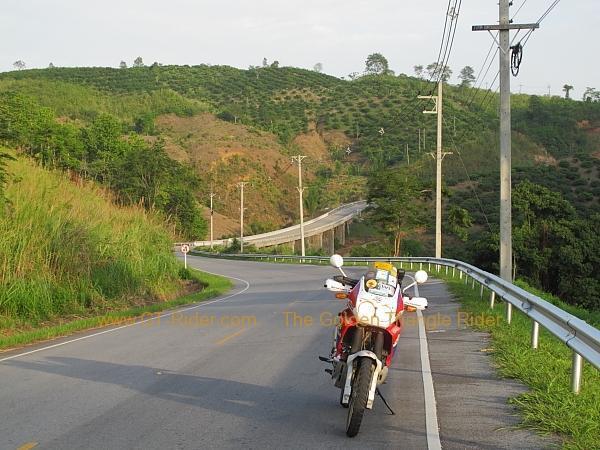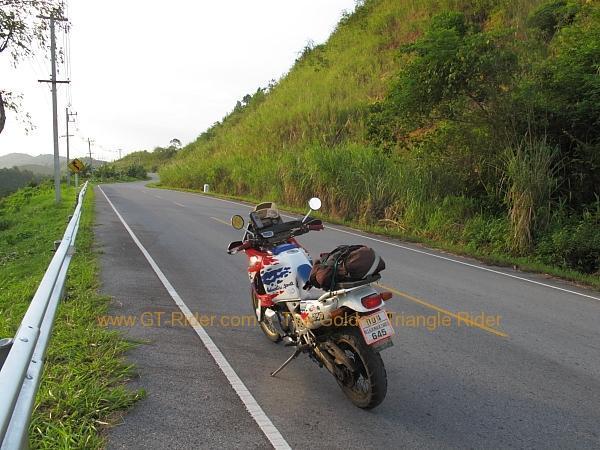 to be continued. Time for a San Miguel set.....