Administrator
Staff member
Subscribed
Jan 16, 2003
13,364
4,309
113
68
Dates: 18 Jan 2013 - 25 Jan 2013.
The Way:
1. Chiang Mai - Chiang Dao- Arunothai - Doi Ang Khang - Fang.
2. Fang - Doi Mae Salong - Thoed Thai
3. Thoed Thai - Mae Mo - Thoed Thai - Mae Chan - Mae Sai
4. Mae Sai - GT - Chiang Saen - Chiang Khong
5. Chiang Khong - Phaya Phipak - Phu Chi Fah - Chiang Khong
6. Chiang Khong - Houei Xai
7. Houei Xai - Chiang Khong - Chang Rai
8. Chiang Rai - Chiang Mai.
The reason: a gentle ride to check on the sites & maps; & enjoy life on the road.
DAY 1
First stop was Arunothai for a bite to eat & drink.
The
Hao Sua restaurant
is the cleanest, friendliest place to go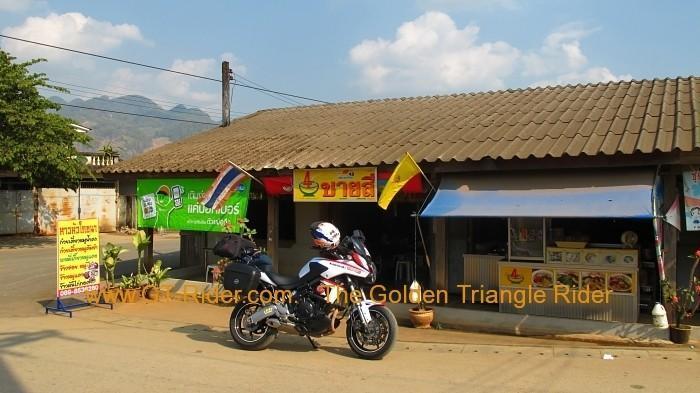 after a quick kow soi it was onto the magical R1340 headed for Doi Ang Khang & the Sakura blooms.
There's a neat coffee stop & viewpoint just north of Pha Daeng, that is worth a stop for the views (but sadly not the coffee & coffee mate.)
The views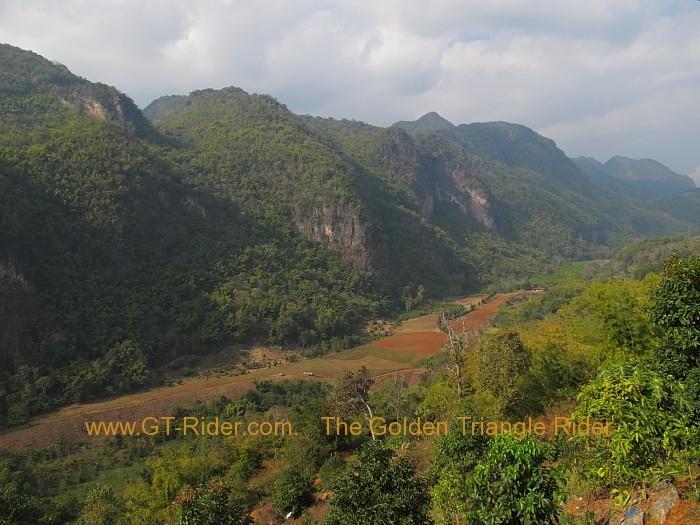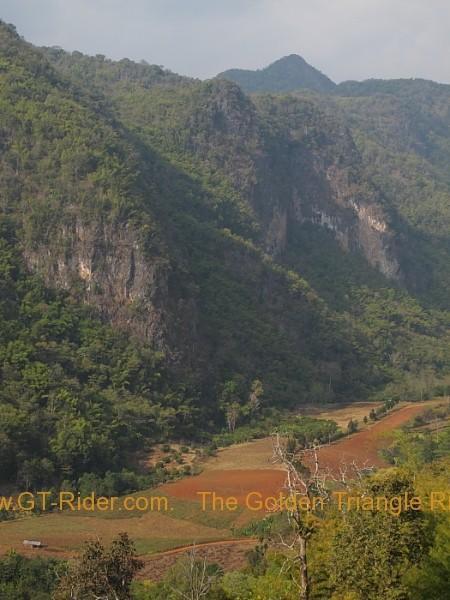 the coffee vendor
shame about the coffee, but you have to admire the entrepreneurial spirit.
Approaching Doi Ang Khang some of the Sakura trees were starting to bloom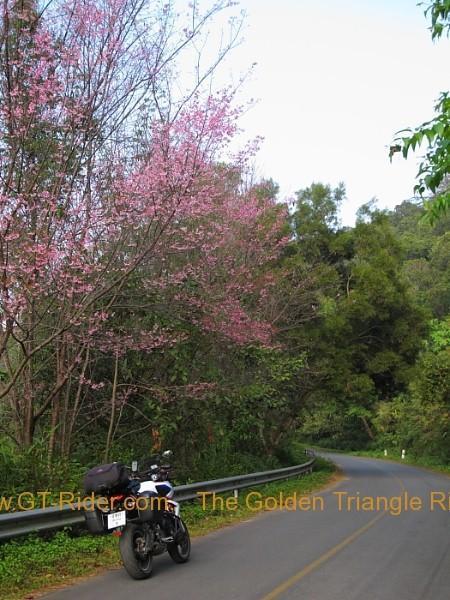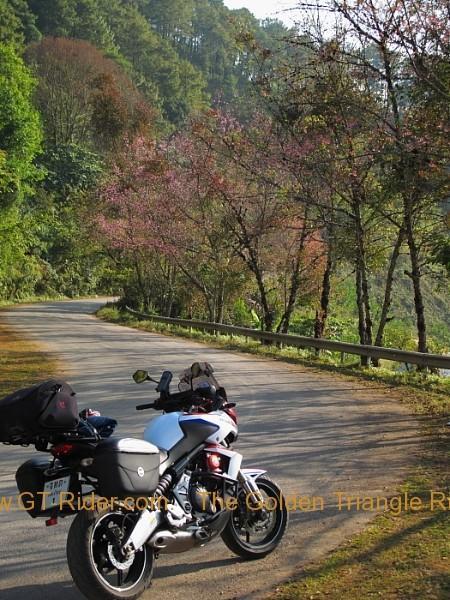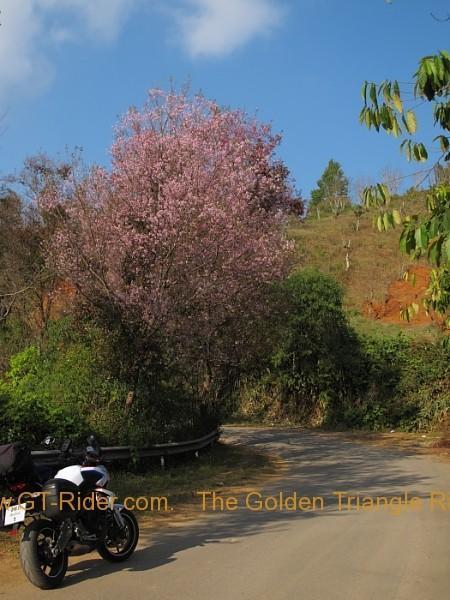 Doi Ang Khang was packed with Bangkok city slickers looking to experience the cold mountan air & flowers.
The car park was full of mini buses, plus 2 or 3 groups of bikes - 10+ riders each - all came in to set up for the night & camp out = brrrh!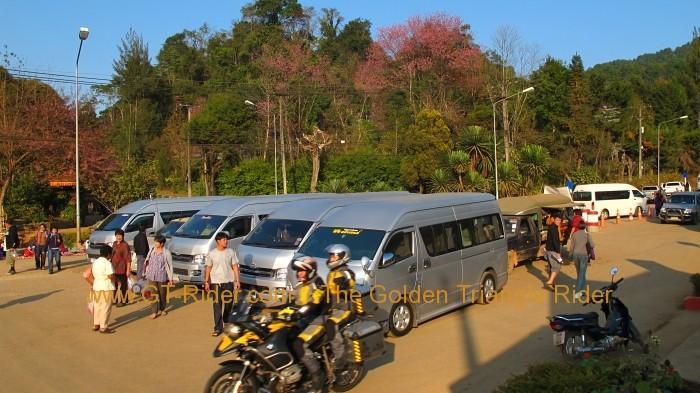 Supposedly the night time temp was just under 10 celsius & something for the concrete jungle dwellers to enthusiastically enjoy.
Business for the hill tribes was booming selling handicrafts & trinkets
I cruised on down the hill - R1249 - the main DAK road & spent the night in Fang.
The
Khun Yuw Place
was my place of stay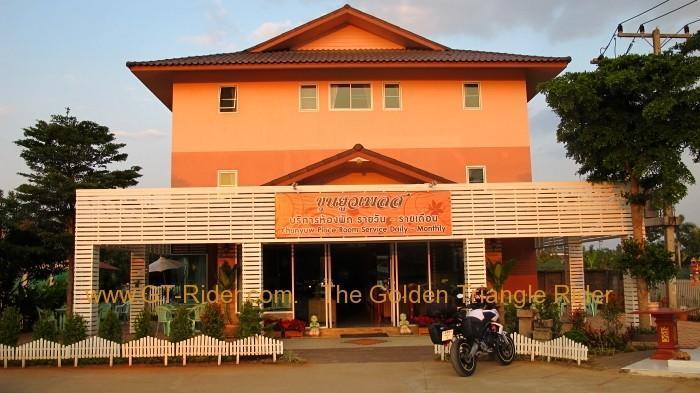 Dinner was at
the Cottage
, where the food, service & music is good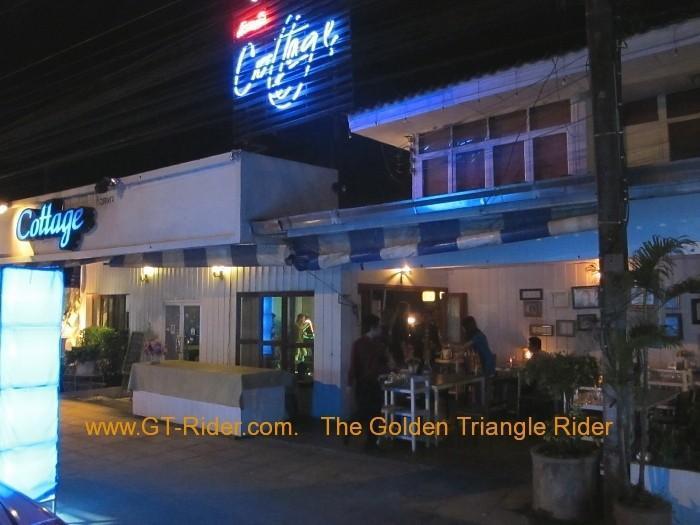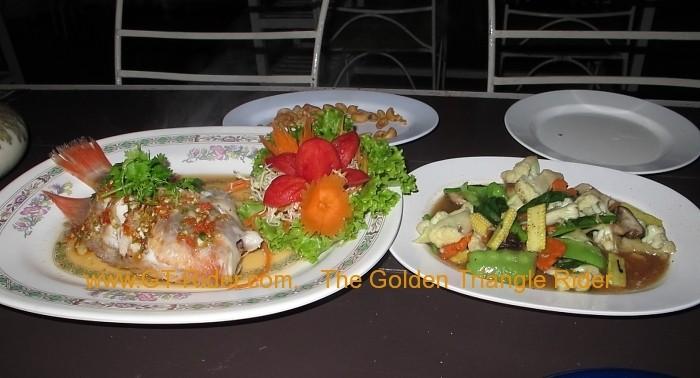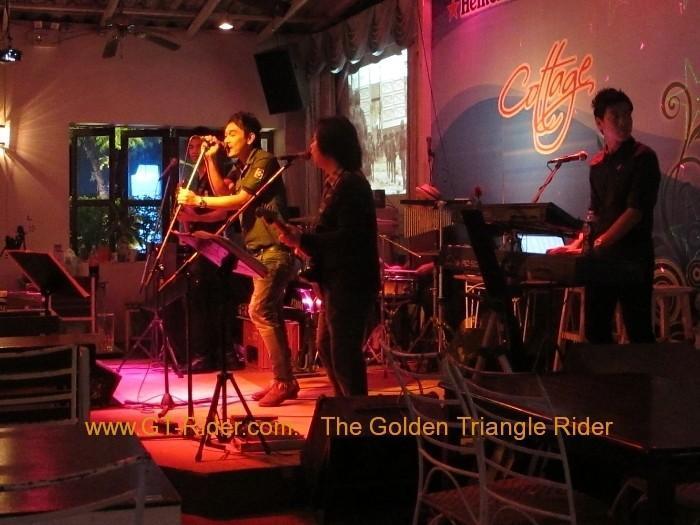 the Cottage is a mature adult night spot, without the delinquent youth crowd & is worth checking out if you think that suits you. (It does me.)
Next day was off to Thoed Thai via Doi Mae Salong.
But not before finally catching up to Lao Ta at
Lao Ta's Coffee
north of Tha Ton.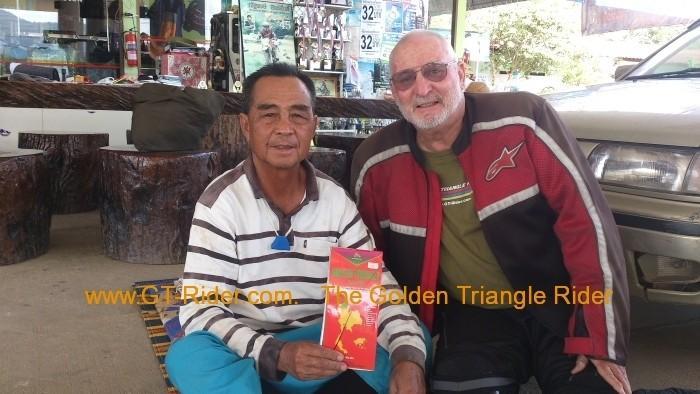 Lao Ta is an amazing guy with an amazing history.
His Lisu Guesthouse 25 years ago was the place to go & hang out with hill tribes, for the adventure backpackers. And in those days it was an authentic experience - the real thing.
He has since moved on a bit since then - a petrol station plus an aircon coffee shop - but I believe you can still stay in the village.
Doi Mae Salong was a quick whistlestop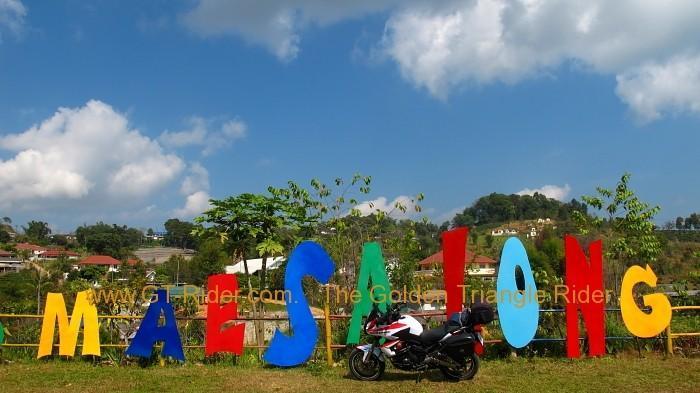 to say g'day to Mr Ho at
Shin Sane, plus Somboon & the Little Home
crew.
Then a treat at Sweet Mae Salong with Tdon & Mee, plus a bit of clowning around
even Blister, Aka Art turned up to get in the fun.
More coming....
Last edited: