Overall there are more people out there, who use a tent, rooftent, trailer and so on. But some of us plan to sleep too inside of the car. This need a careful planning about, how to use the limited space.
Here i try to do an kind of compilation of sleeping plattform samples. Many links to websites and comunities who did their own collection of sleeping plattforms.
Here you will find many ideas, how others solve their plans to sleep inside with 1-3 Persons.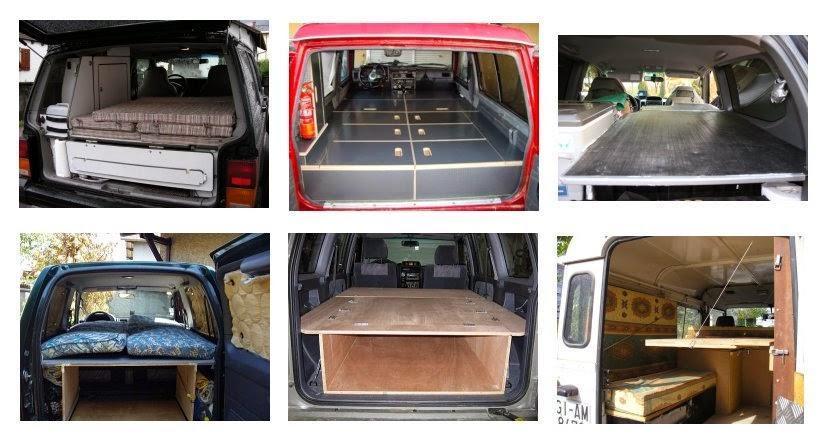 That is very helpful to find some inspiration if you plan on your own buildup.
Article in english:
http://english.4x4tripping.com/2014/01/sleeping-inside-of-car-overlanding-with.html
In german language:
http://www.4x4tripping.com/2013/12/schlafen-im-gelandewagen-innenausbau.html
I hope you enjoy
Pictures of my Land Cruiser 200 Buildup (also sleeping inside) you will see in my travelblog:
http://transafrica2012.blogspot.com/
4x4tripping