0
Staff member
Subscribed
Jan 16, 2003
13,841
4,802
113
69
As mentioned here
The old GTR fellah is looking to buy a small automatic scooter for 6 months. The bike I'm after is a Yamaha Nmax 155. Ideally the price should be 40-50,000 baht, with the bike having less than 50,000 kms on the clock. I'm still recovering with a broken leg from my crash 6 months ago & how the...

www.gt-rider.com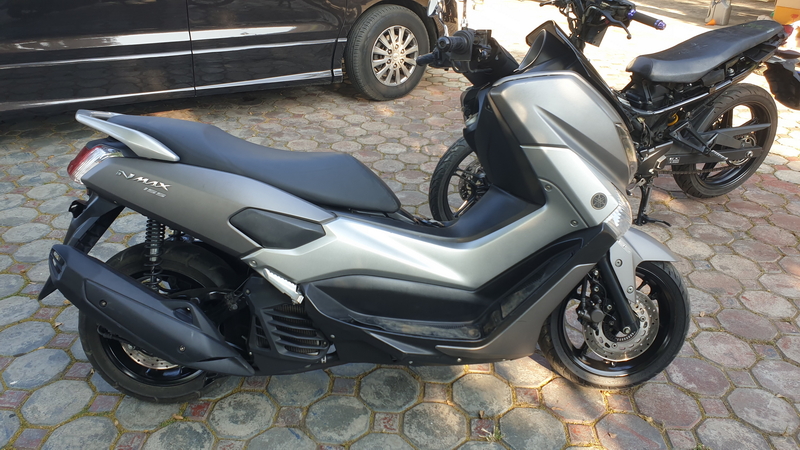 I picked up a Yamaha Nmax 155 to run around on while I was recovering from my crash on the Vstrom in June 2022.
Time for a quick cuppa on the Khong it's a 16 kms meander upstream to 1 of my favorite coffee shops, Enjoy on the Mekong. Enjoy Coffee has a magical relaxing atmosphere, but it was a boiling hot day when I left Enjoy to gently meander home. An old rustic house with a magnificent tree on the...

www.gt-rider.com
The Nmax is now 4,800 kms older with the old GTR fellah riding it.
I've actually enjoyed riding & like it enough, that regardless how I go back on the Vstrom in the coming weeks, I will keep the Nmax.
So time to tart it up a bit.
First was an improved fairing.
It looked this when I got it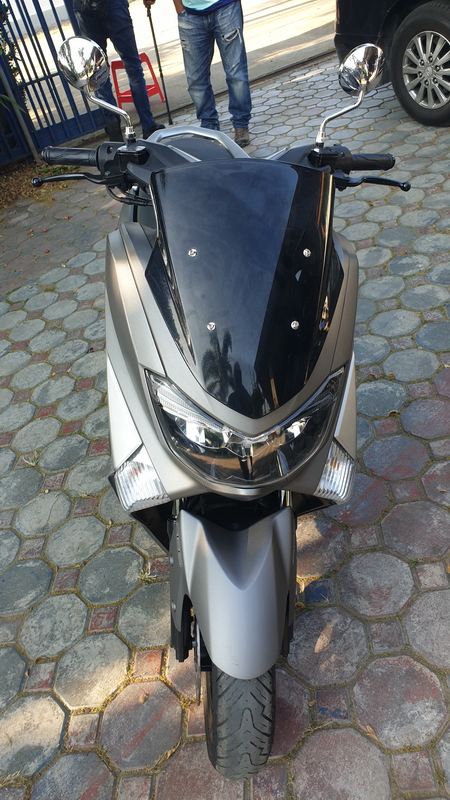 But now looks like this.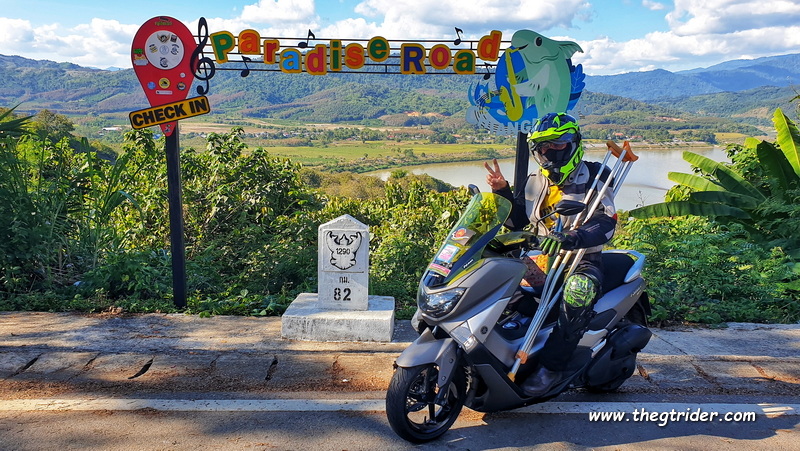 It was sourced of Lazada from a shop in Bangkok for 699 baht.
I also found some hot stickers for 250 baht on Lazada to give it a stunning appearance.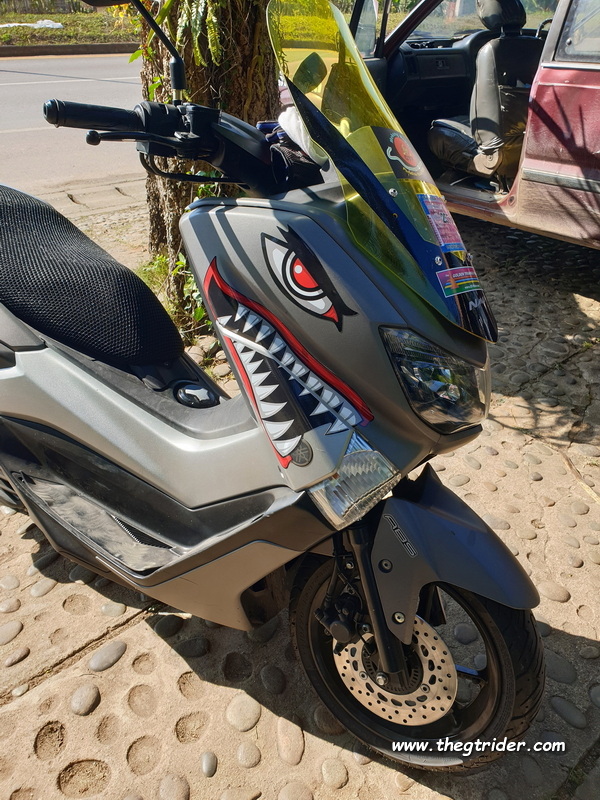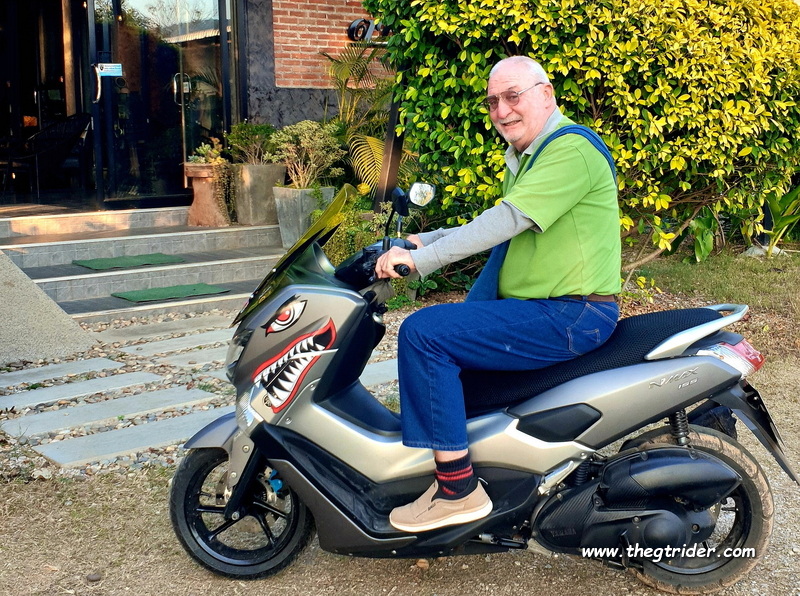 Next up has been extra lighting for coming home at night from a Mekong Pizza plus.
Sourced on Lazada for 271 baht.
Fitting them high enough was a bit tricky, but Kong & I managed to work something out so they fit neatly on the side & high enough to be useful.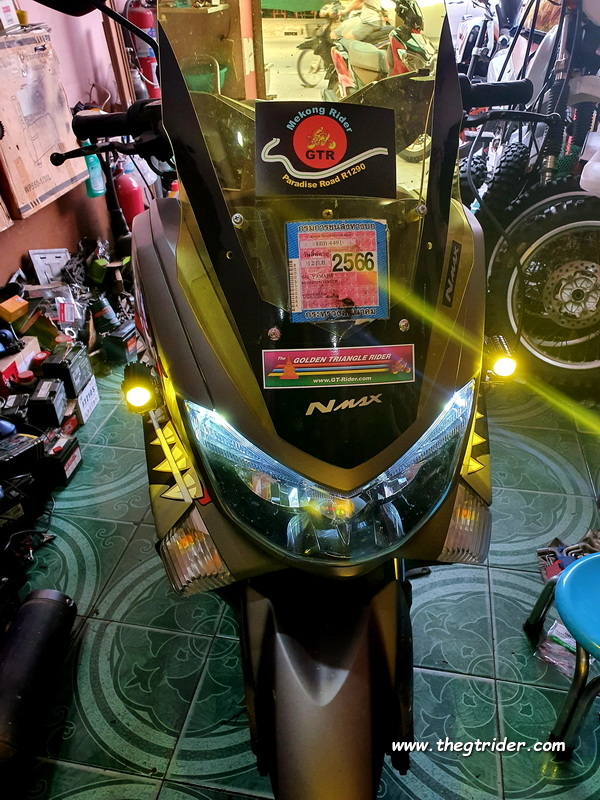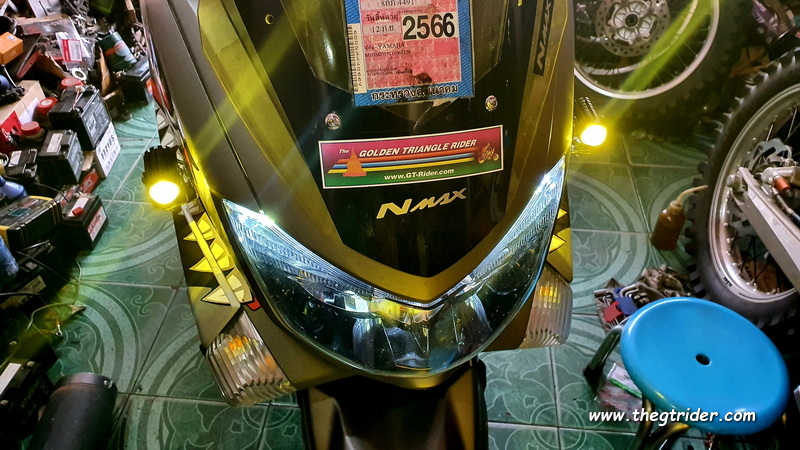 These little spots are 2 coloured, yellow & white.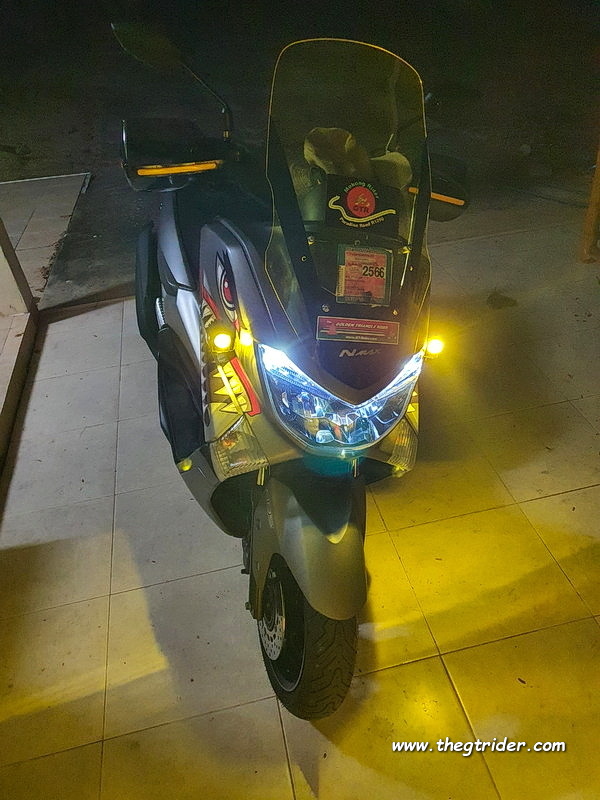 The yellow is wired into the ignition & come on automatically as running lights, whilst the white are wired into the high beam switch.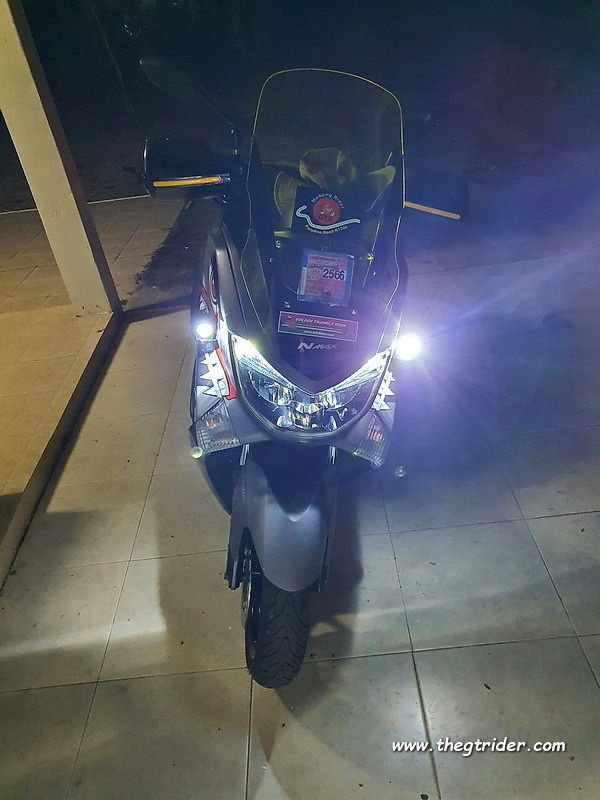 At the same as Kong fitted the spots I got him to fit some clear hand guards.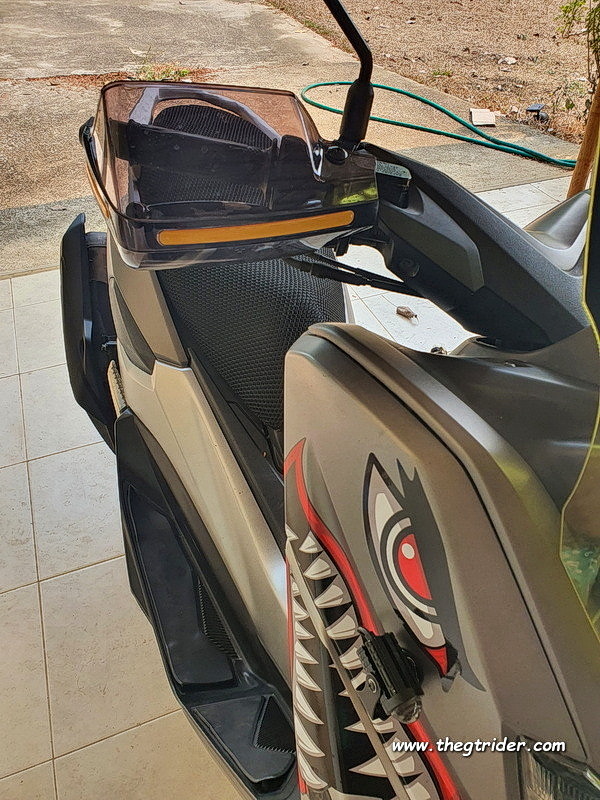 I struggle with the cold in the mornings & these will work a charm, to help my hands warmer.
Fitting them also needed some innovation with brackets & cutting a few bits out on the handguard that you can only see underneath.
The fairing also needed tilting forward a cms, so that they did not hit on full lock.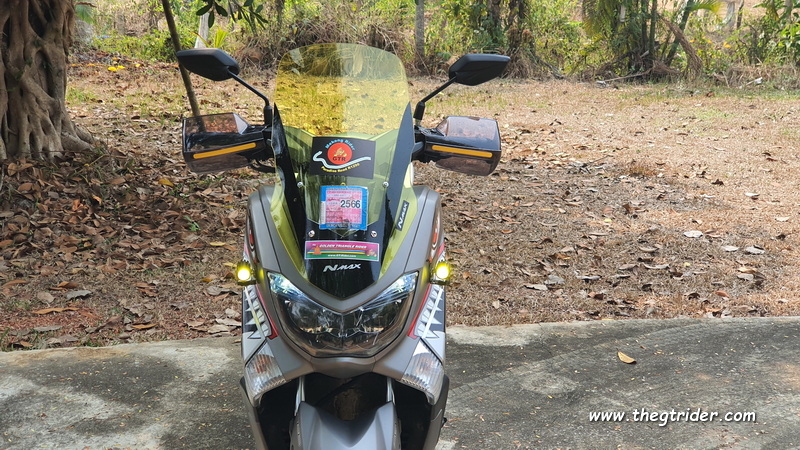 A seal on the rear shock started leaking a couple of weeks ago, so time to upgrade the suspension.
The cheapest & hopefully best value for money way to go is YSS - a full YSS suspension kit, front & rear.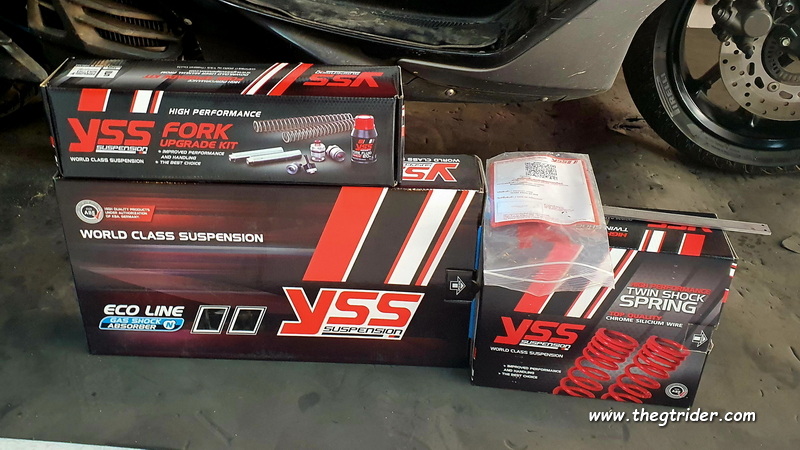 Sourced via Ban Chang in Chiang Rai.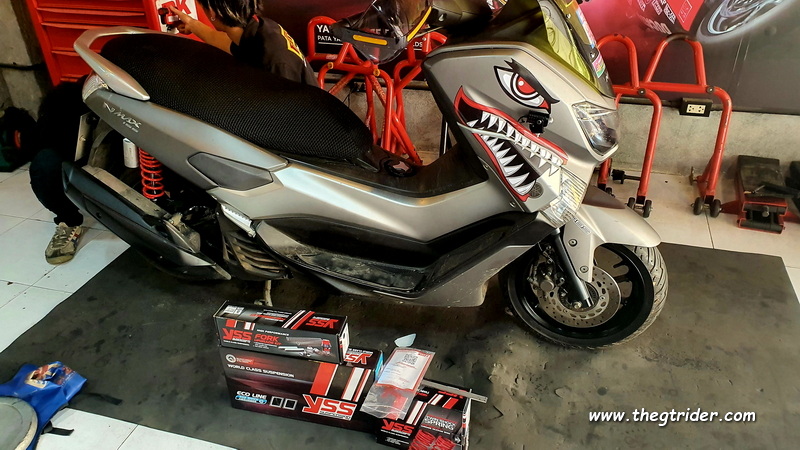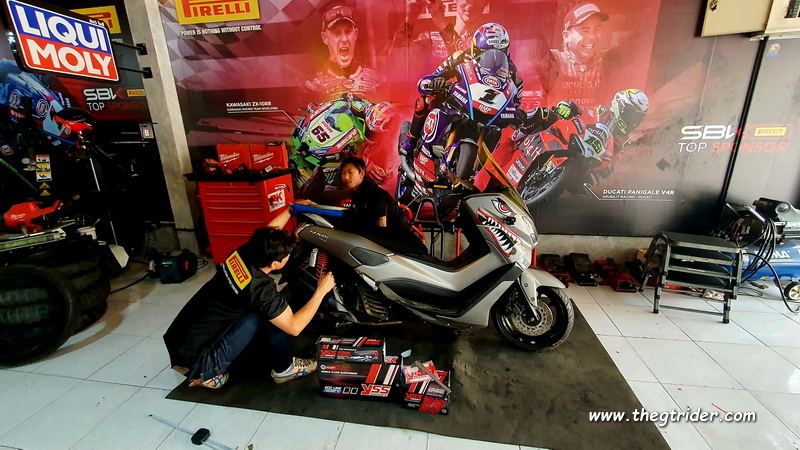 And I'm a happy NMax punter & am enjoying the bike.
Last edited: