Administrator
Staff member
Jan 16, 2003
12,260
2,554
113
67
The 2019 GTR MHS Memorial Ride is scheduled for the first weekend of November.
That is Saturday the 2nd & Sunday the 3rd of November 2019.
In 2018 we had the 10th anniversary ride with 56 riders.
2018 Gtr Mae Hong Son Memorial Ride # 10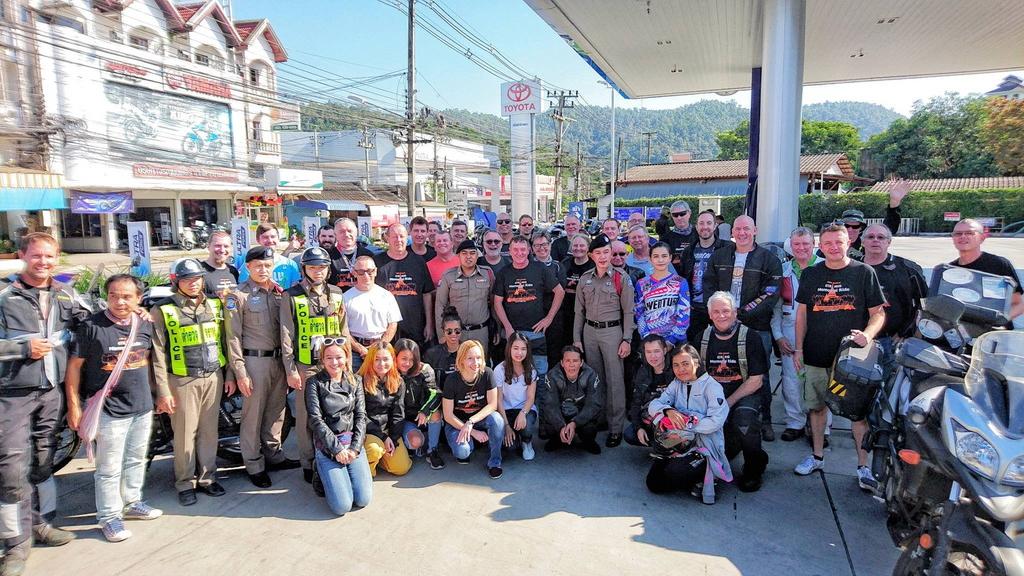 We would like to increase the number again in 2019 if possible.
The program would remain roughly the same as last year, but we would like a better catering set up @ the Sunflower if possible.
One suggestion is to run a BBQ, however to do this we need a firm idea of participants to order BBQ packs in from Cnx, plus volunteers to man a few BBQs, if it can be set up.
The BBQ packs may need to be paid in advance, perhaps along with donation money to fund the Buddhist ceremonies at the wat & a band. Confirmation of this will come once we have a firm idea of numbers.


Service Vehicle
We will need a volunteer back / service vehicle.
Memorial Ride T-shirt
There will also be a 2019 GTR MHS Memorial ride T-shirt with a similar style to last year, but with the 2018 characters on the 2019 Shirt. So if you went in 2018 & you will be on the 2019 Memorial Ride T-shirt.
To get a T-shirt you will need to pay & pre-order in advance.
Sizes & prices will be posted later. The sizes should be the same as last year & the prices very similar.
Participation Confirmation
If you plan on going please confirm on this thread.
If you want to volunteer services or sponsorship, let us know.
Last edited: