Administrator
Staff member
Subscribed
Jan 16, 2003
13,319
4,232
113
68
Continued from
Chiang Mai - Hanoi Back Part 1
and
Chiang Mai - Hanoi Back Part 2 Sapa
and
Chiang Mai - Hanoi Back Part 3 Bac Ha
and
Chiang Mai - Hanoi Back Part 4 Hanoi
and
Chiang Mai - Hanoi Back Part 5 Hanoi - Xam Nua
DAY 11 XAM NUA - NONG KHIEW. 25 MARCH 2010.
Unbelievably day 10 from Mai Chau - Xam Nua had been one of hardest days (for me), due to heat knocking me around. We all felt it with 40+ celsius temps & a slowish pace on the tight narrow winding bumpy roads. Weary then, I think we all slept like babes in Xam Nua that night, totally oblivious to anything else going on in the world.
Rise & shine the next morning was 7.30 AM, breakfast & on the road at 8.30AM. During the night our bikes were locked up inside the hotel lobby, & it was with great disbelief walking outside the hotel that we were greeted with this..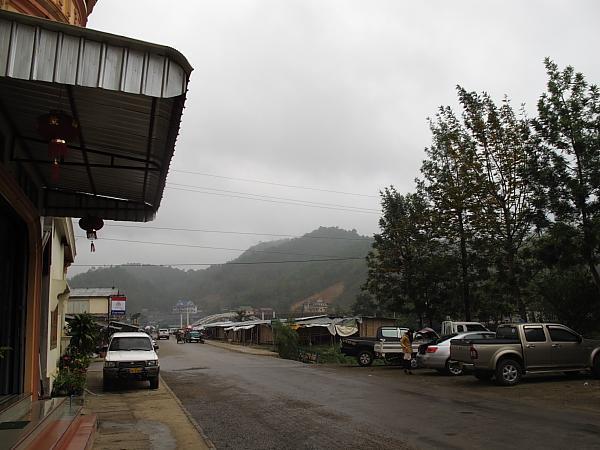 Yep, that's right fog & misty rain. The temp on my Trailtech Vapour gauge showed 17 Celsius! What a change in the weather & what a sleep I thought. :shock: :shock: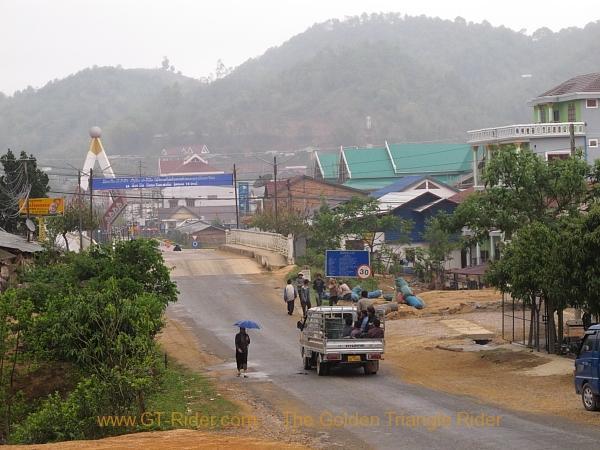 This necessitated a slight delay in departure while some of us unpacked our wet weather gear. Previously stashed away in the bottom of our bags.
Departure time was 9AM....
Loaded up, & fueling up in Xam Nua.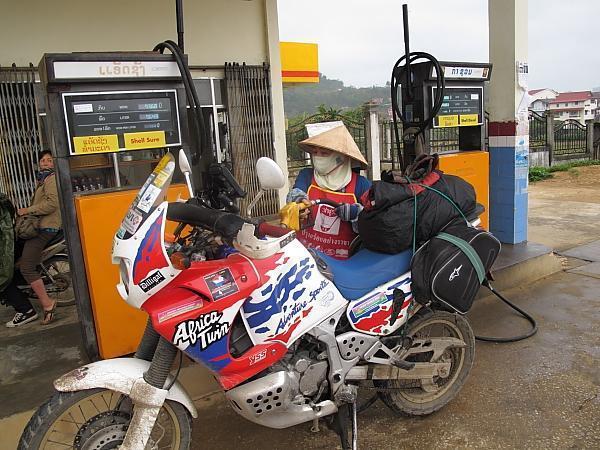 Then it was time to hit the road; & we split up - Joe & Armin went ahead for Phonsavan & The Plain of Jars, while Silverhawk & I headed for Nong Khiew.
The way ahead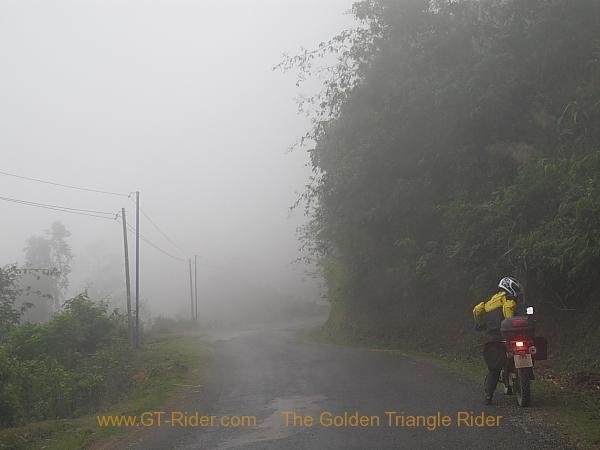 and what a contrast to the previous day's heat. It was slow going with poor visibility & speeds were way way down. But it was C-O-O-L!
Incredibly the ride that day alternated between fog & misty rain with heat, fires & smoke. Almost every time you crossed a ridge line the weather changed.
One section fog & rain, then next section fires & smoke!
The reason for fires & smoke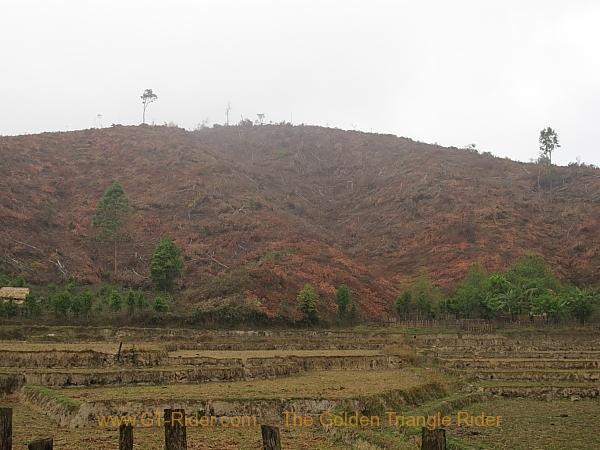 A nice bit of clean road & greenery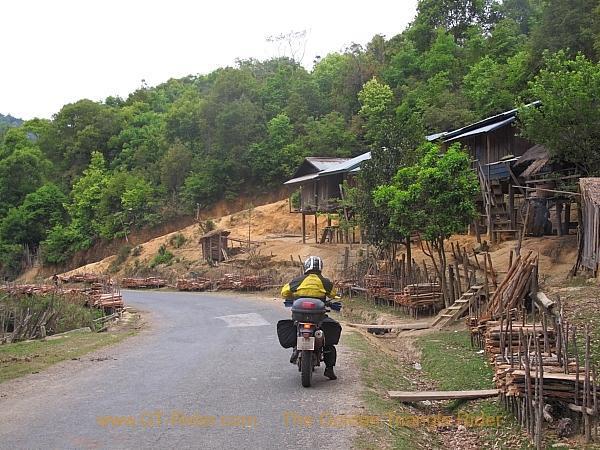 Then scarred scenery from fires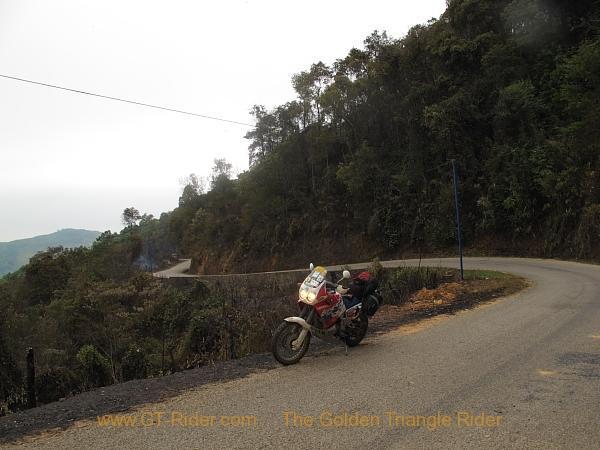 A smoky section, not fog!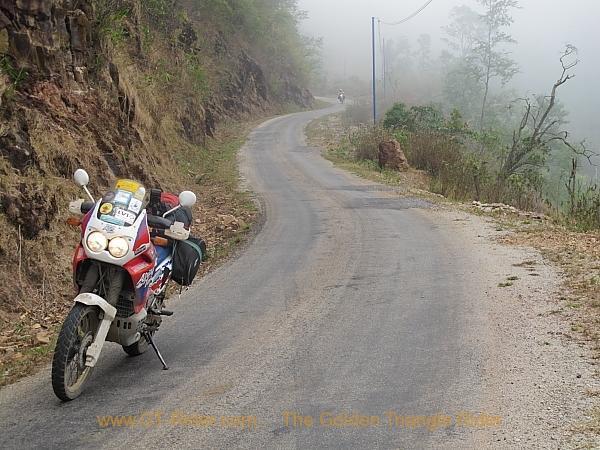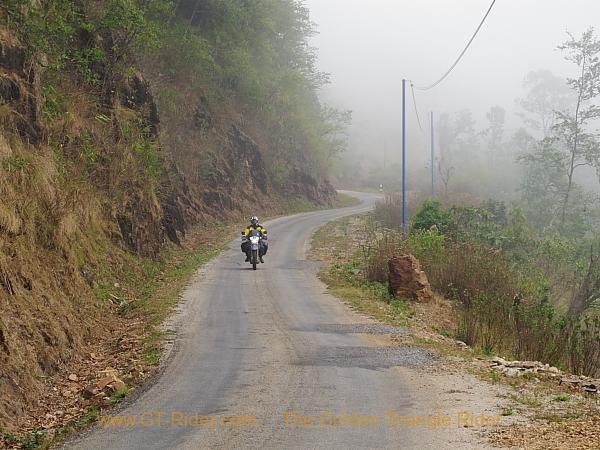 A river & a bit of nice forest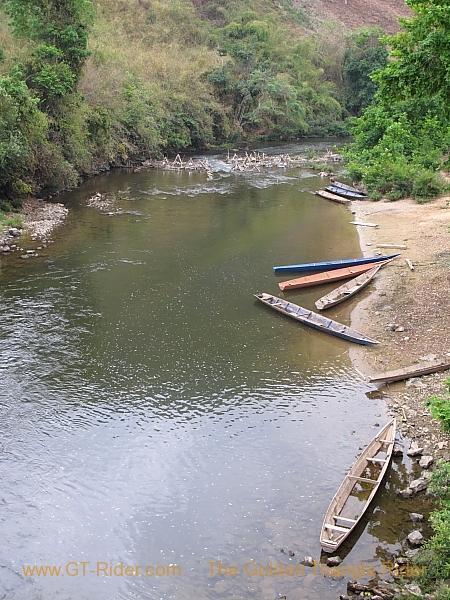 Happy kids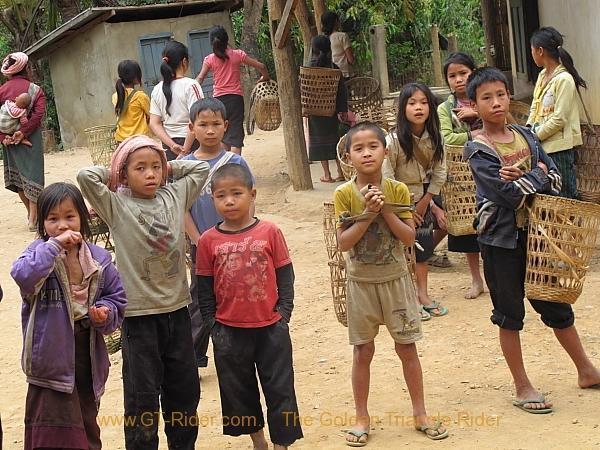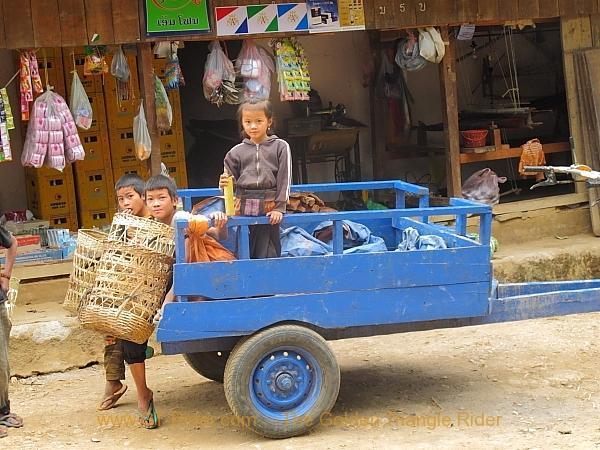 The "Phou Lao" city junction.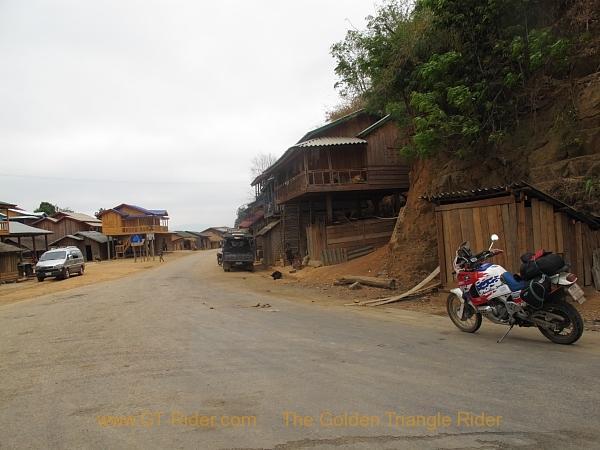 Turn left to Phonsavan, or straight onto Nong Khiew.
The way back to Xam Nua.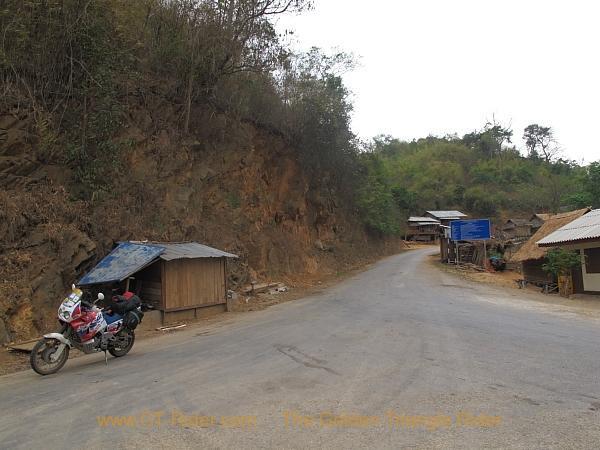 The way ahead to Nong Khiew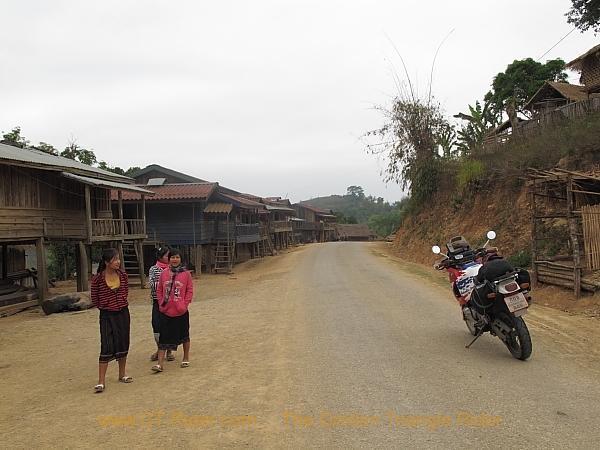 Local maidens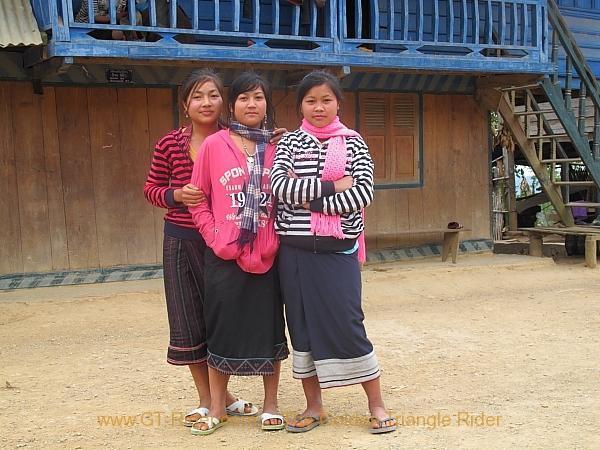 and a happy family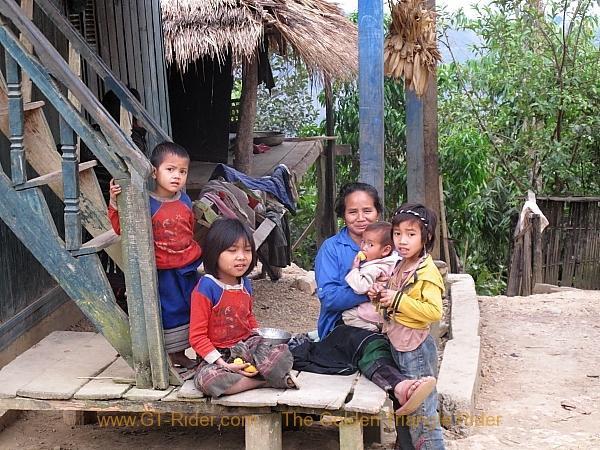 This road is one of the most beautiful rides in Northern Laos for forest cover & scenery.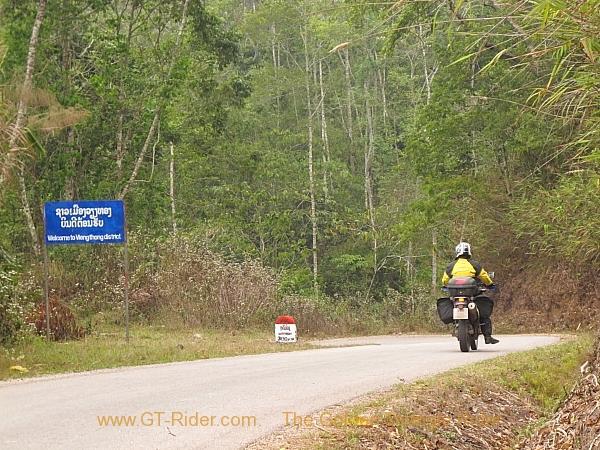 passing through the Nam Et - Phou Loeuy Protected area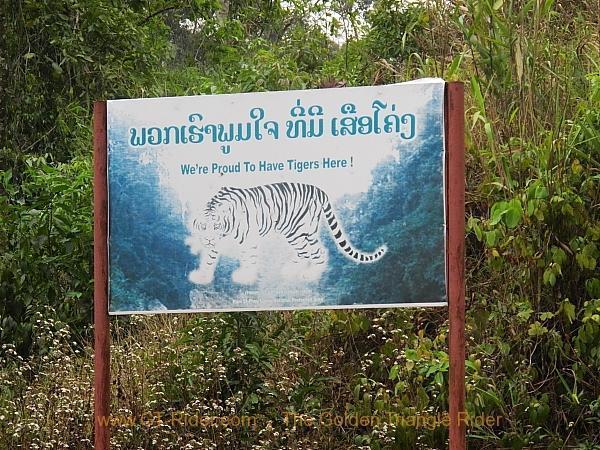 how to protect the forest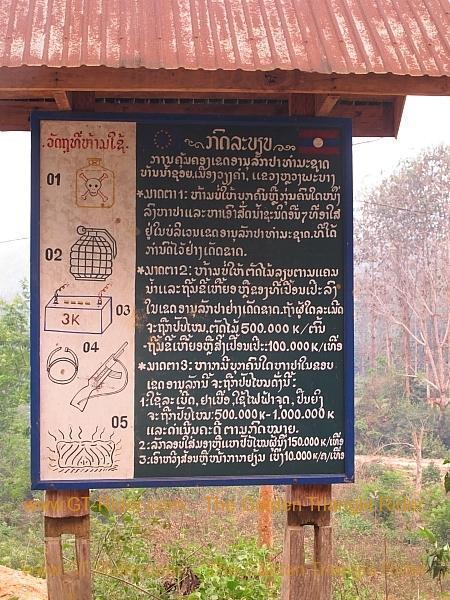 There was however a huge fire burning through the park & our lunch stop was a smoky one with lots of ash coming down from the raging fire.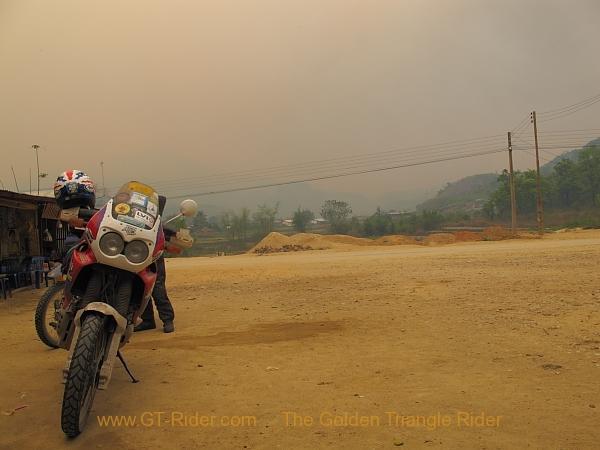 The roadside diner
and lunch for David Unk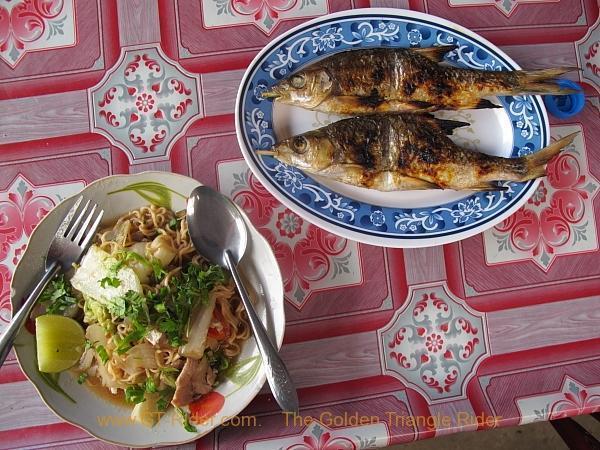 No tiger meat today, sir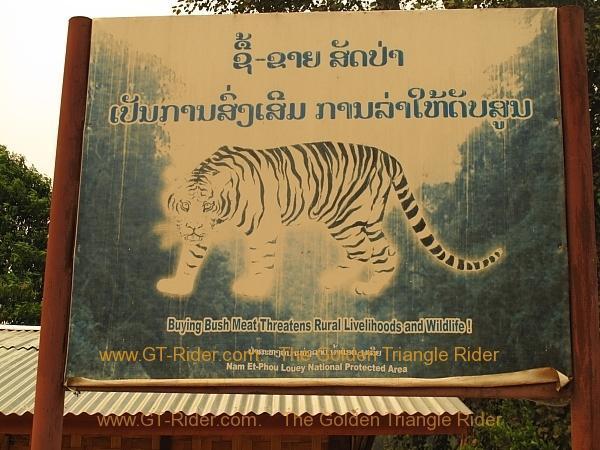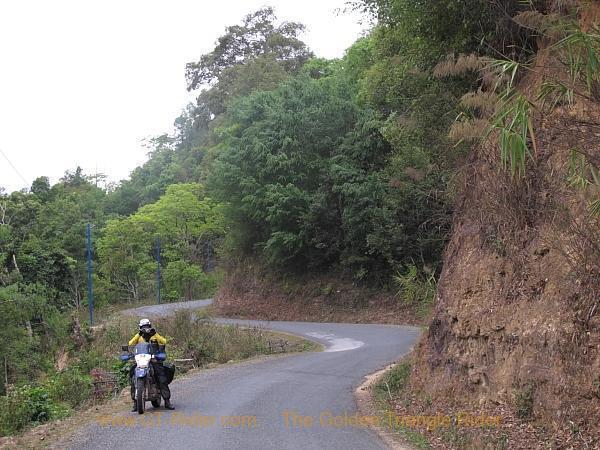 Taking a (photo) break in a wonderful striped Hmong village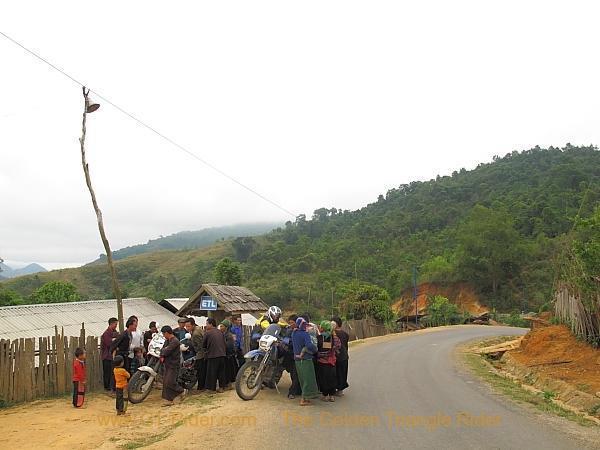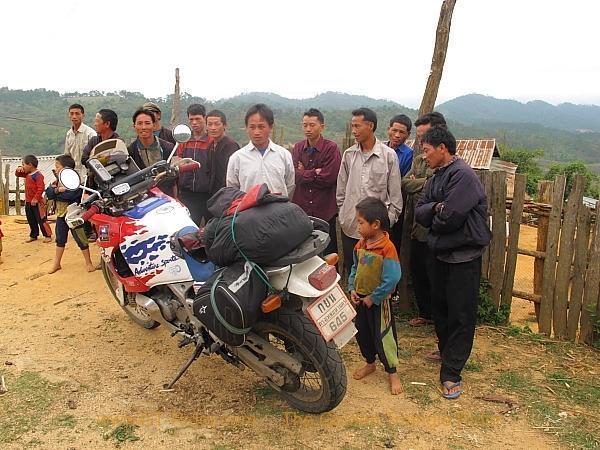 Silverhawk still kitted up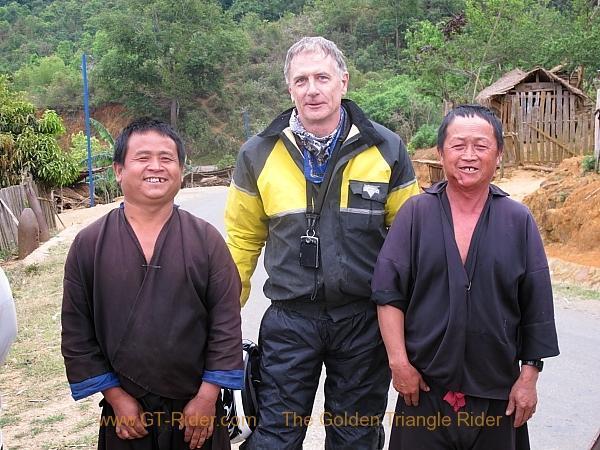 note the pants & rain jacket.
The striped Hmong kit
Just a regular Hmong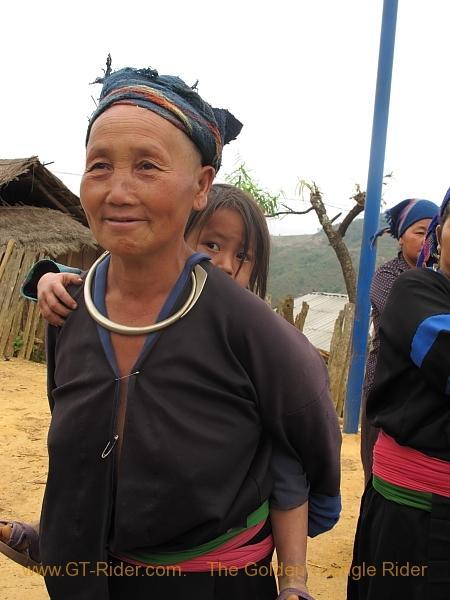 As the day wore on I got even more weary, still suffering from the previous day's heat (?) & the last 10 kms into NK I felt like a break, but didn't want to under go the pain of getting off & back on the loaded up AT, such was my state. :shh: :shh:
I arrived in Nong Khiew & checked into my resort bungalow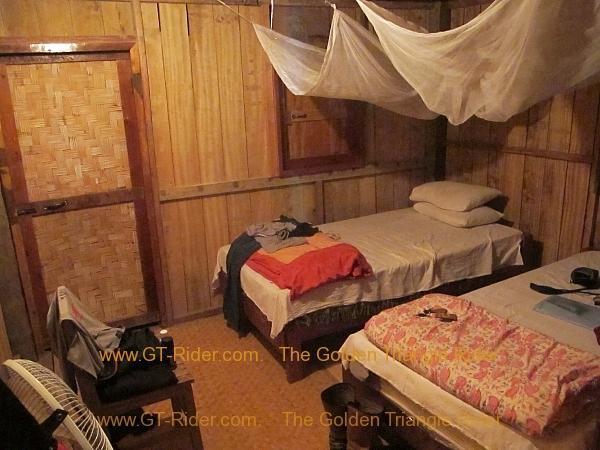 & something that Captn Slash would be proud of.
Another day was done & I was feeling my "youth."
Departure from Xam Nua was 9.00AM & arrival in NK was 5.45 PM.
GO TO PART 7 NONG KHIEW - CHIANG MAI
Chiang Mai – Hanoi Back Part 7 Nong Khiew – Chiang Mai
Last edited: