North Cascades National Park has tons of great hiking trails. I'd asked at the Visitor Center the day before for some recommendations for a good hike for a 6 year old and one of the suggestions was the 3.8 mile (7.6 miles round trip) hike from Diablo Dam to Ross Dam-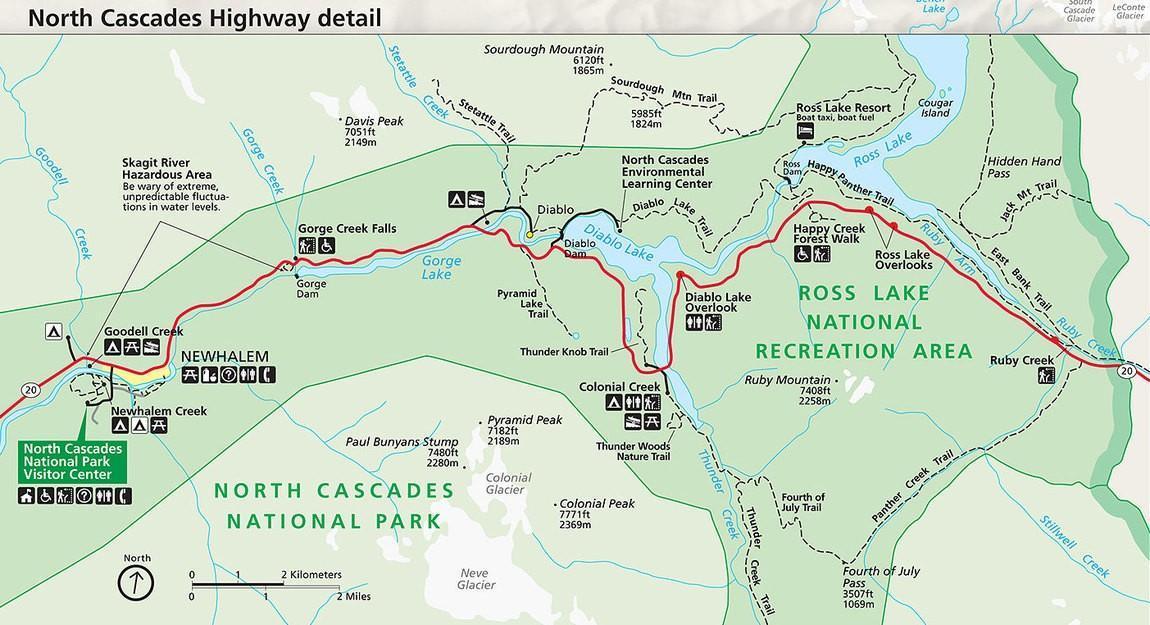 A short ride with lots of vertical brought us to the Diablo Dam-
Bright sunny day! Not a cloud in the sky!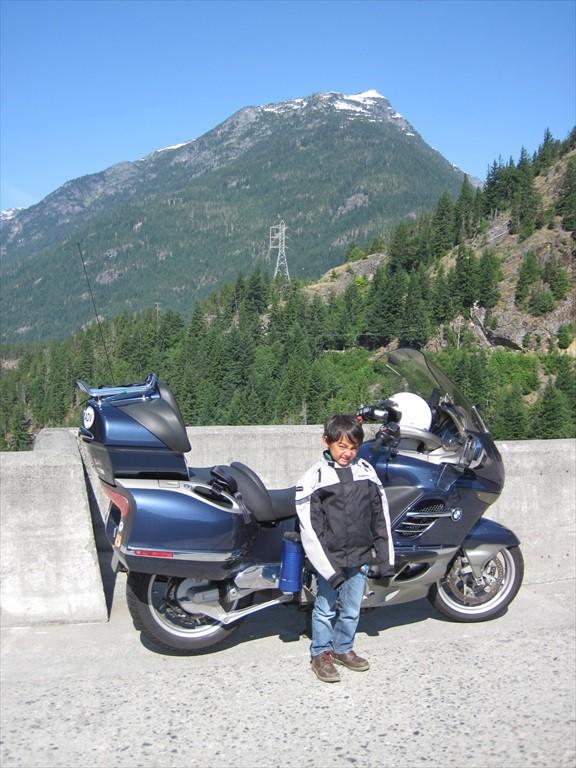 Diablo Lake Trailhead! Let's go!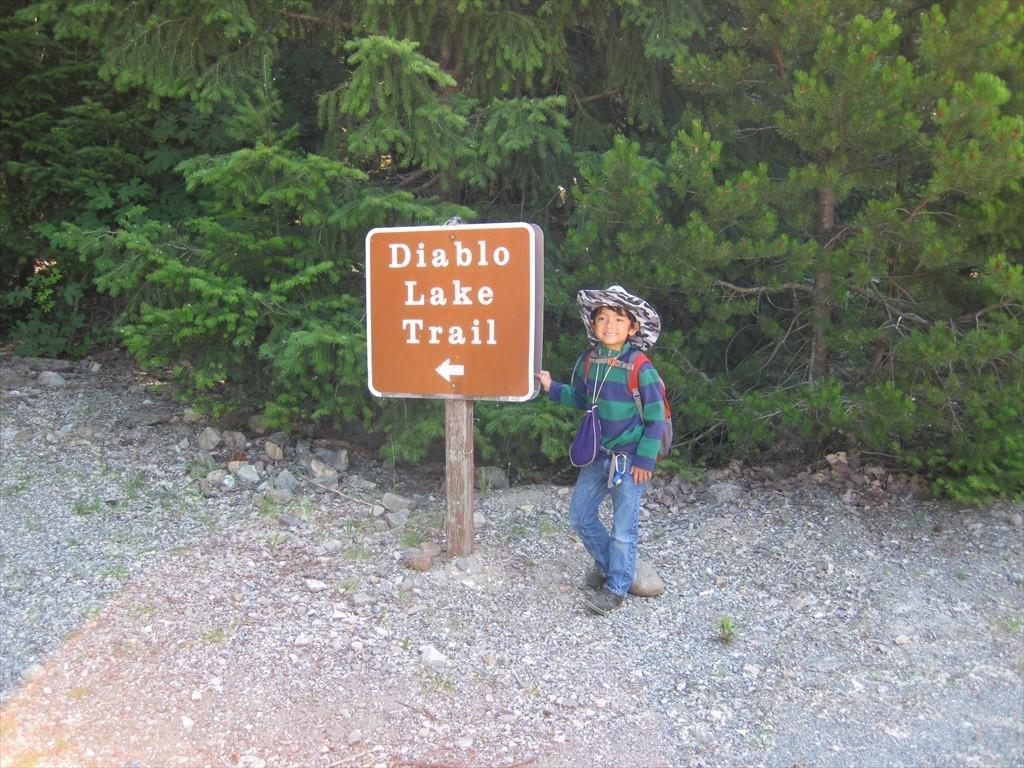 Kristhawee's got his bear bell and no, that's not a bottle of Crown Royale around his neck, it's a Crown Royale "sleeping bag" for his pet Chipmunk "Timo"
Fantastic trail with lots of shade through dense forest-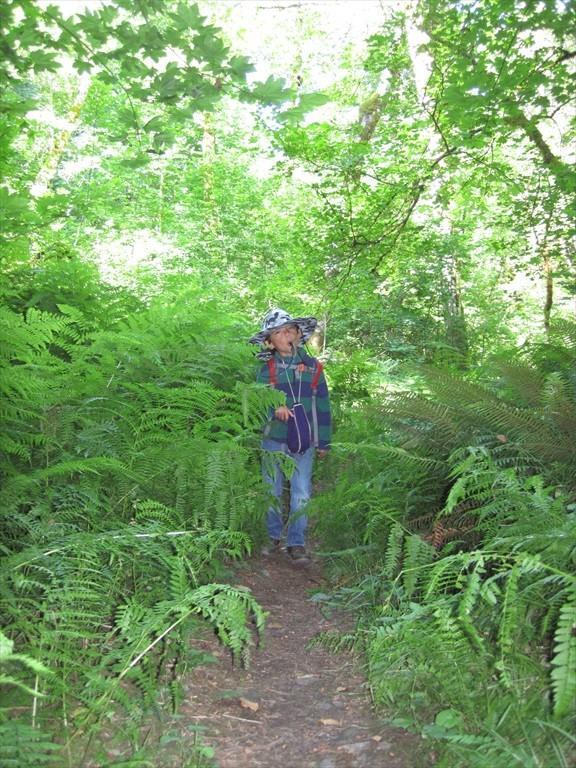 We cross ice cold crystal clear streams-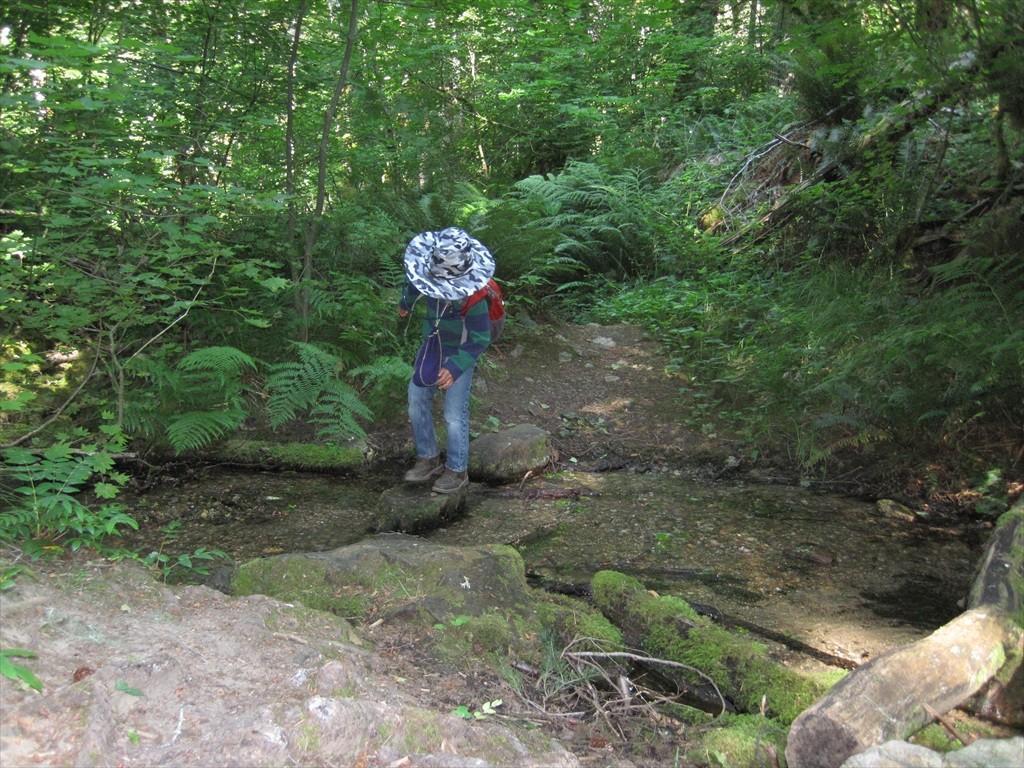 Find a nice spot for a break and a snack-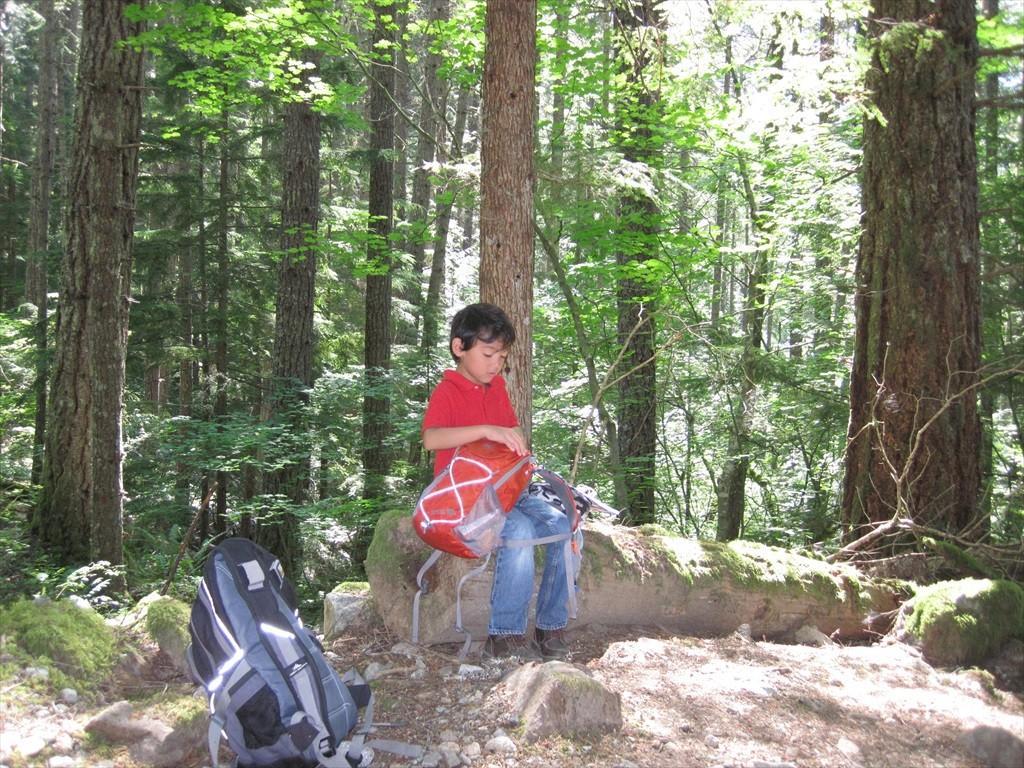 There are some challenging bits, like picking our way through this massive rock slide-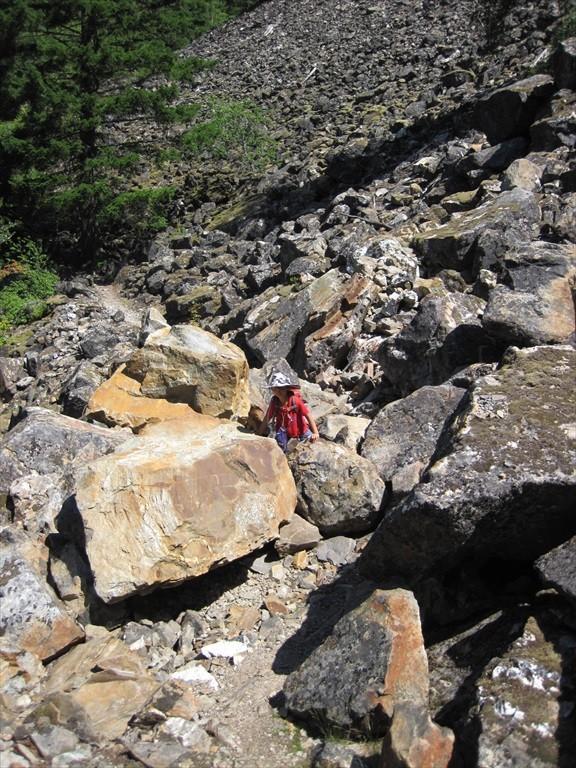 The higher we go the better the views!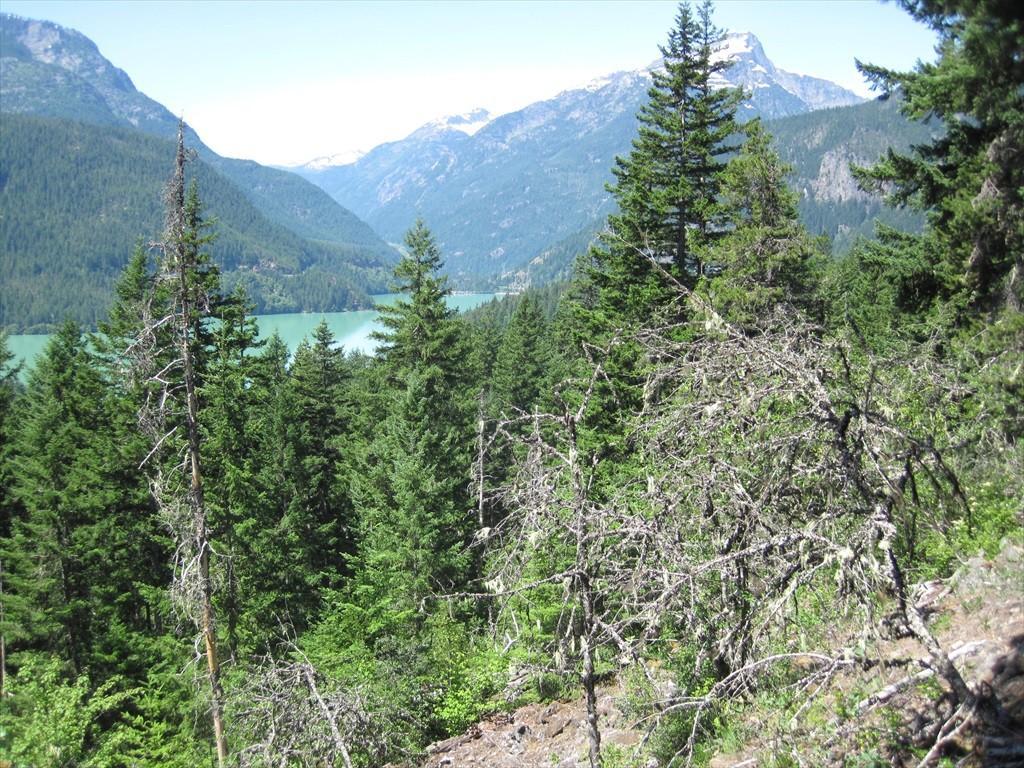 Little guy is motoring along, but getting tired; there's a fair bit of vertical on this hike and it's quite warm in the bright sun-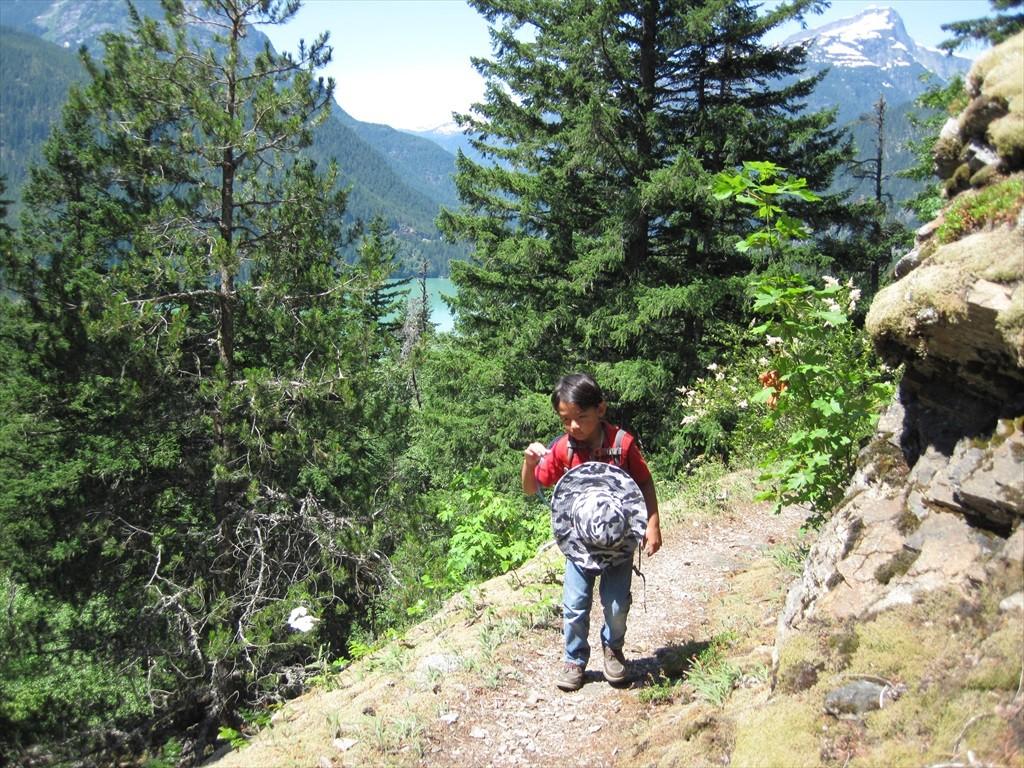 Take a break little guy, we've got all day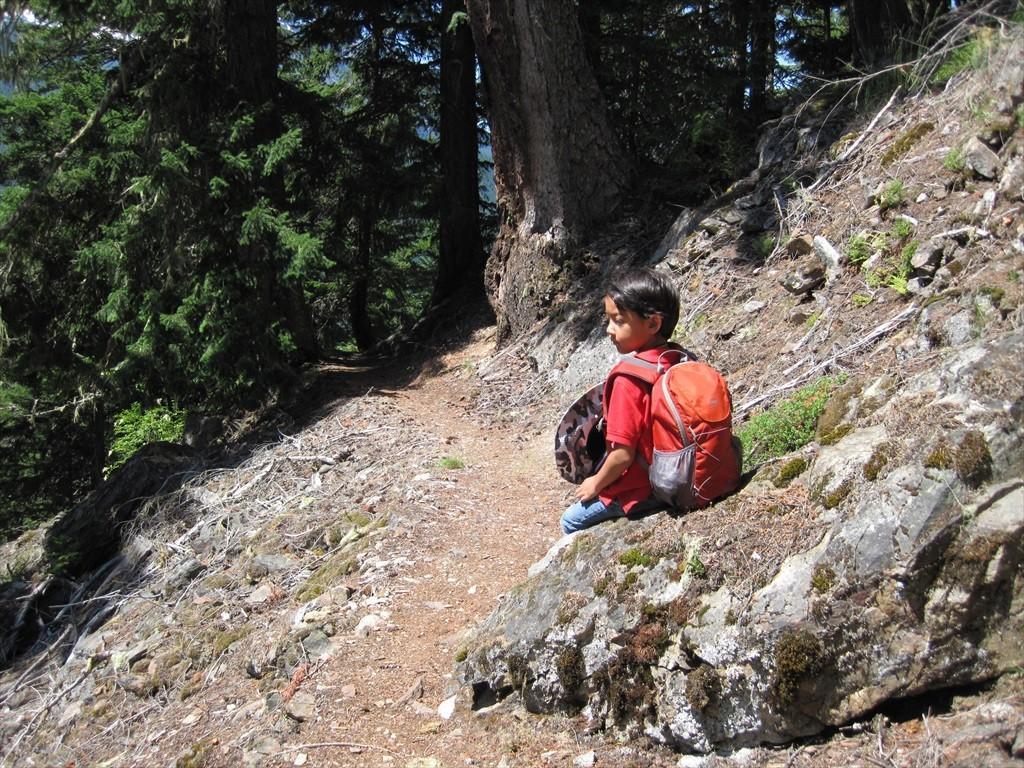 Onwards!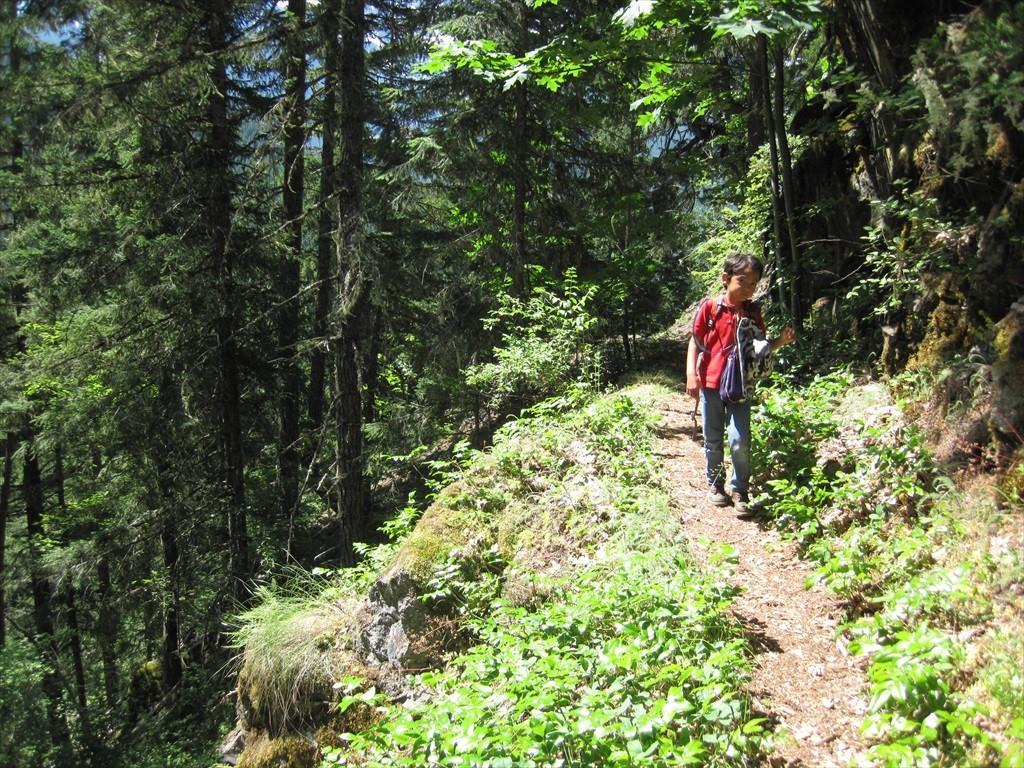 Watch your step, it's a LONG way down to the bottom of the gorge!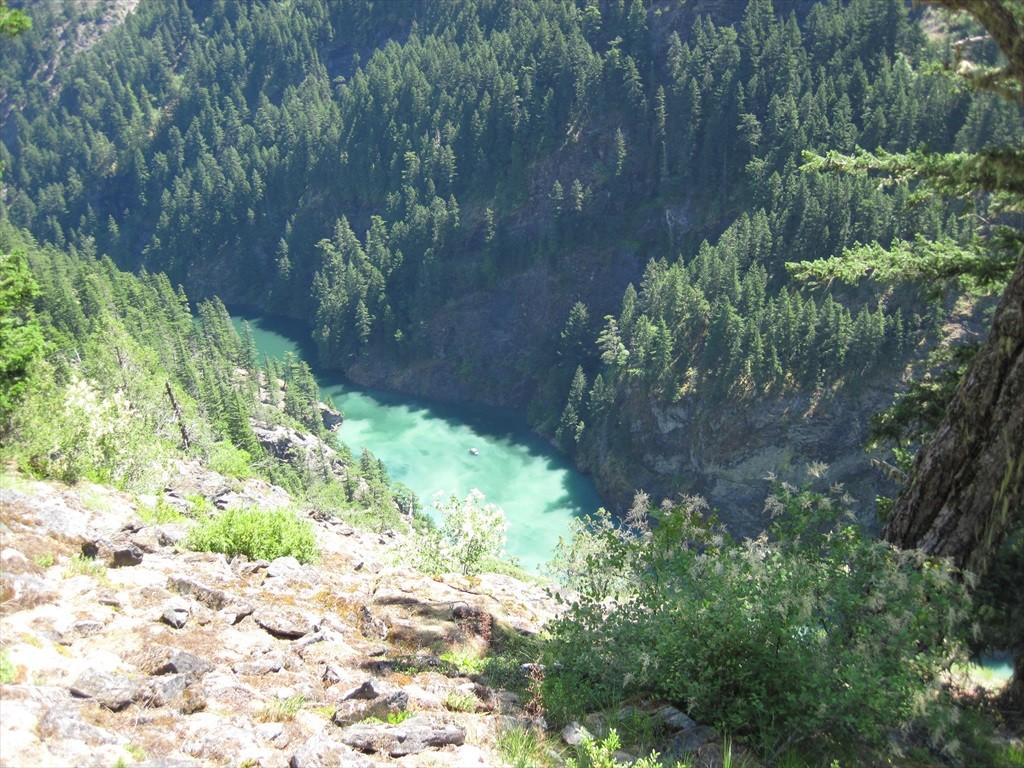 A bit further and we catch our first glimpse of Ross Dam with Ross Lake behind it-