Day 13 - Some pottering around in the Phonsavan area.
Around 100 kms, approx 30 kms of gravel.
I have visited Phonsavan several times before. Actually my first time there was in 2006, and I have visited many of the attractions in the area, and some of them several times. Especially the Jars sites - where I have been 3-4 times. Back in 2006 I even had my own private guide taking me to some hidden Jar sites near Muang Kham and the last kms we had an armed escort guy following us. I found one of the old pics from that time...
Anyhow - so what more was it to see in the area while my undies dried? I researched and found that there was an old town nearby that once had been the seat of an ancient kingdom, namely Muang Khoun some 30 kms southeast of Phonsavan. And that there should be some temple ruins from the towns heydays that might be worth a look. And - temple ruins there was, not that there is any lack of temple ruins around is Se-Asia. So interesting? Up2U as they say...
I also took a detour to one of the villages that produces spoons, cutlery and other small items out of bombshell-remains from the time the US dropped their many bombs there. Not that I belive that they really use metals from bombshells nowadays, but lets pretend they do....LOL. It makes it more interesting....
So all in all not a superinteresting day, but some hours went by....
Let me se if I can get the names correct. This should be Wat Phia Wat. Or whats left of it...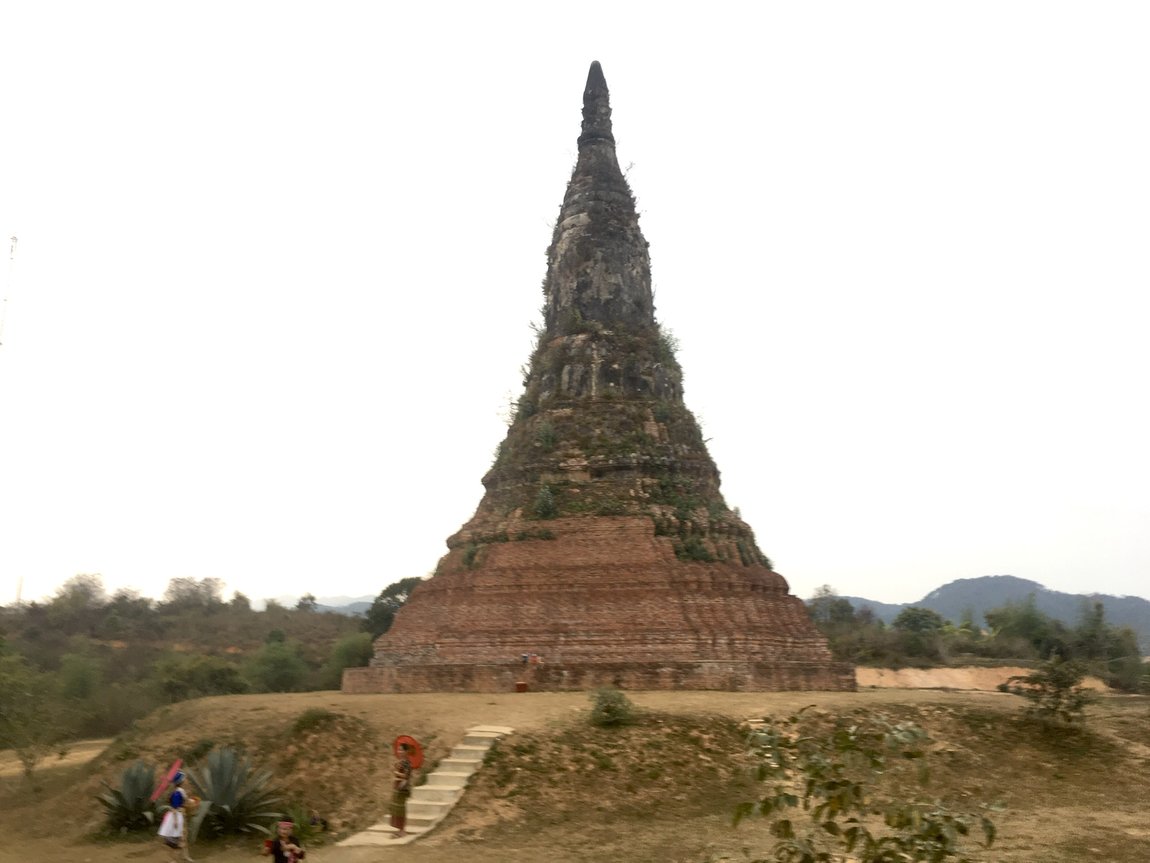 The next temple ruin should be That Foun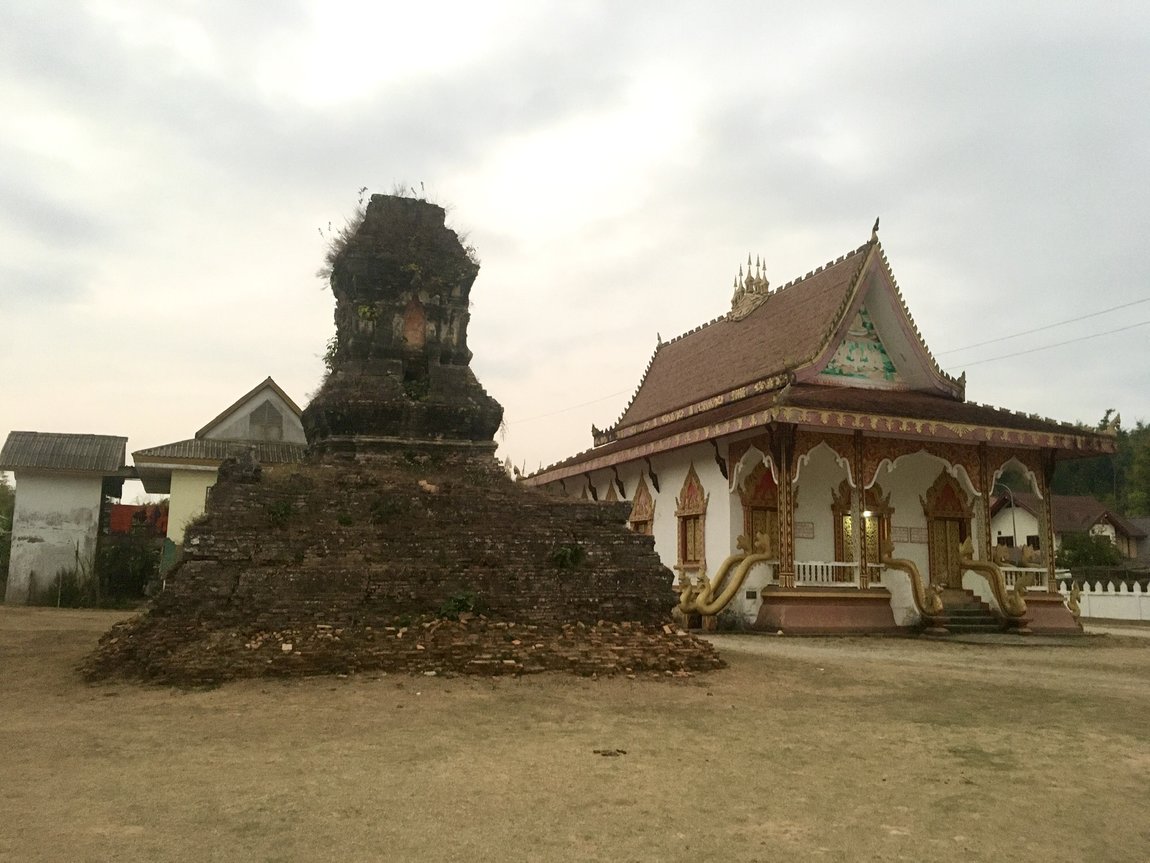 And this should be Wat Si Phom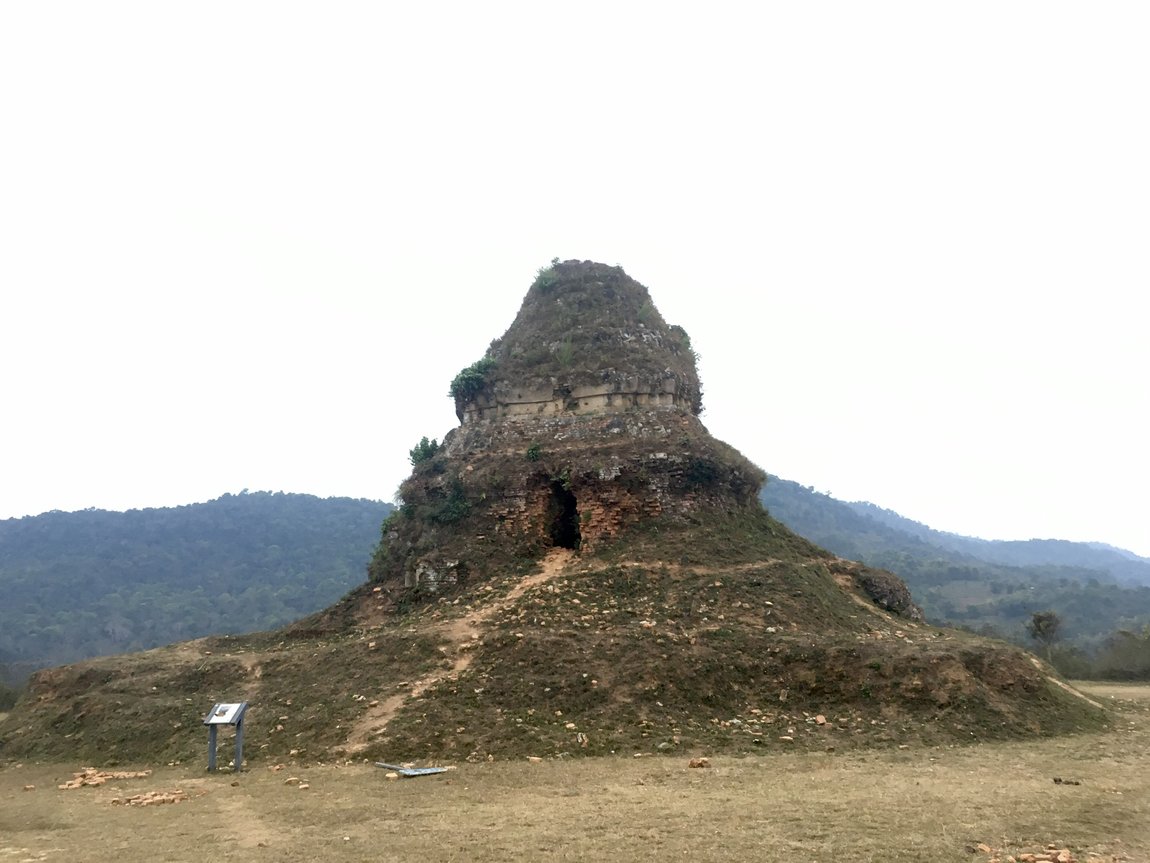 And the last should be That Chom Phet.
Btw - a That is from my understanding similar to a stupa or a pagoda. Maybe some of you guys can elaborate on that?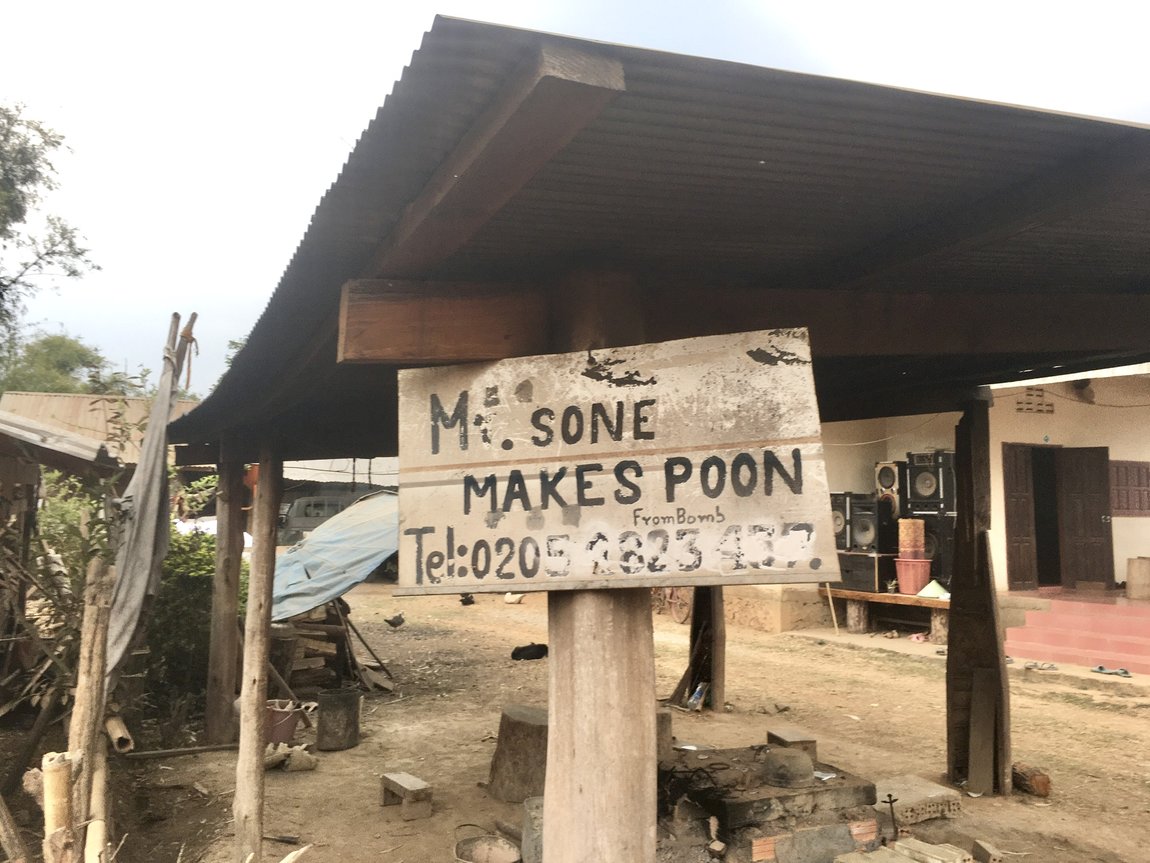 So to the spoon making village using metal from bombshells...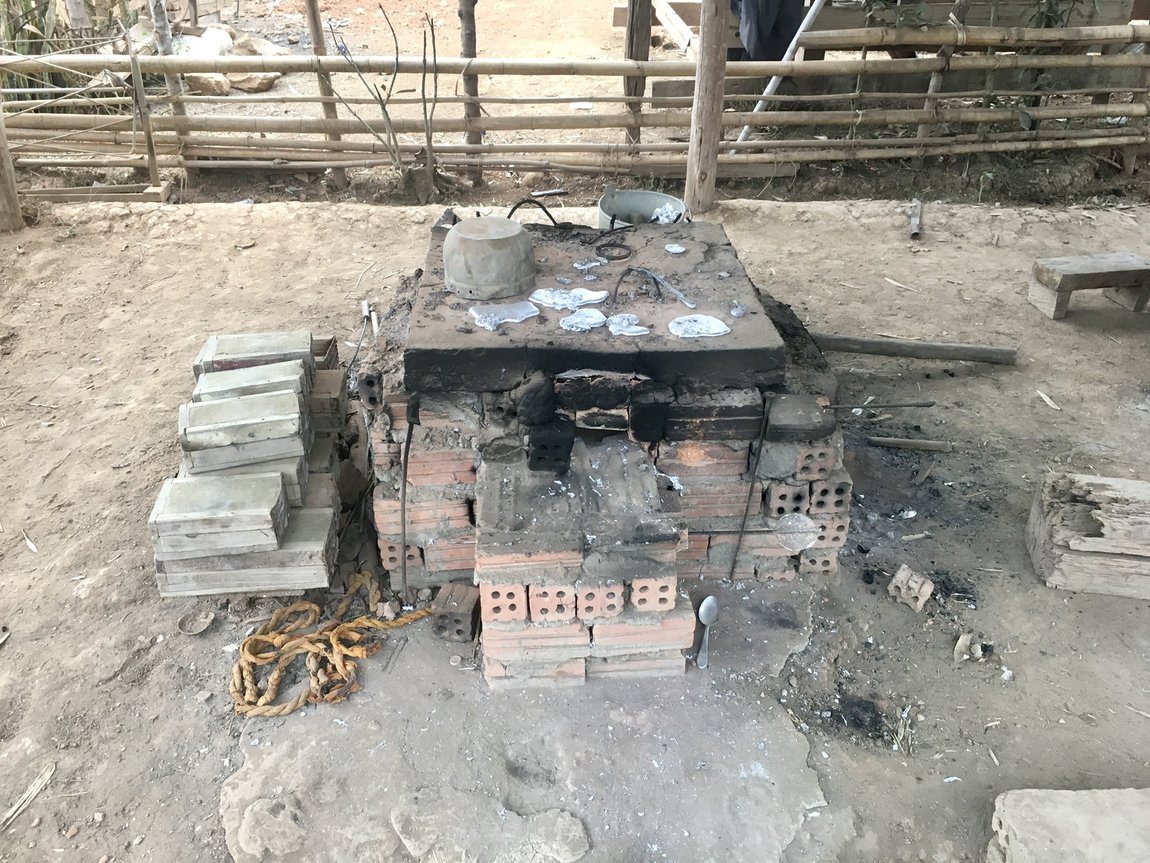 There was an oven at least...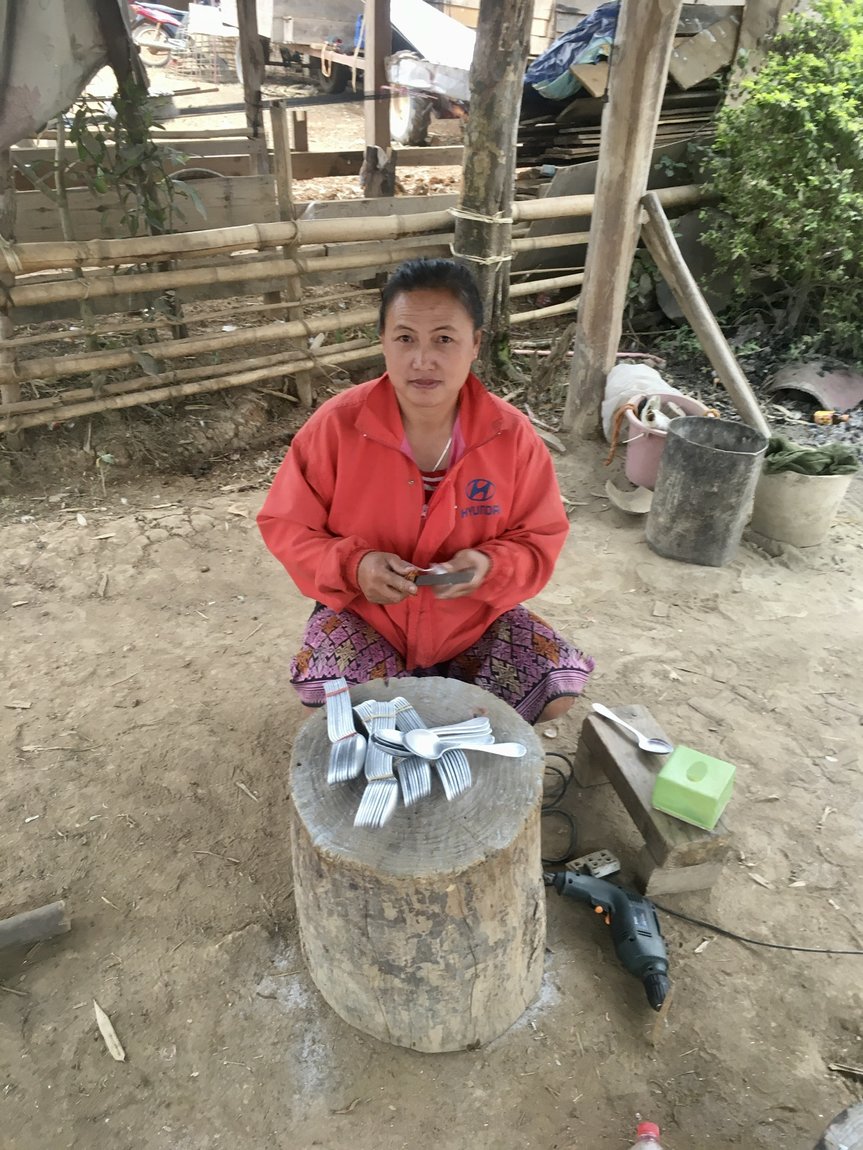 «Are you sure about that its made from bomb?» Jing jing boh? Sure! She said....LOL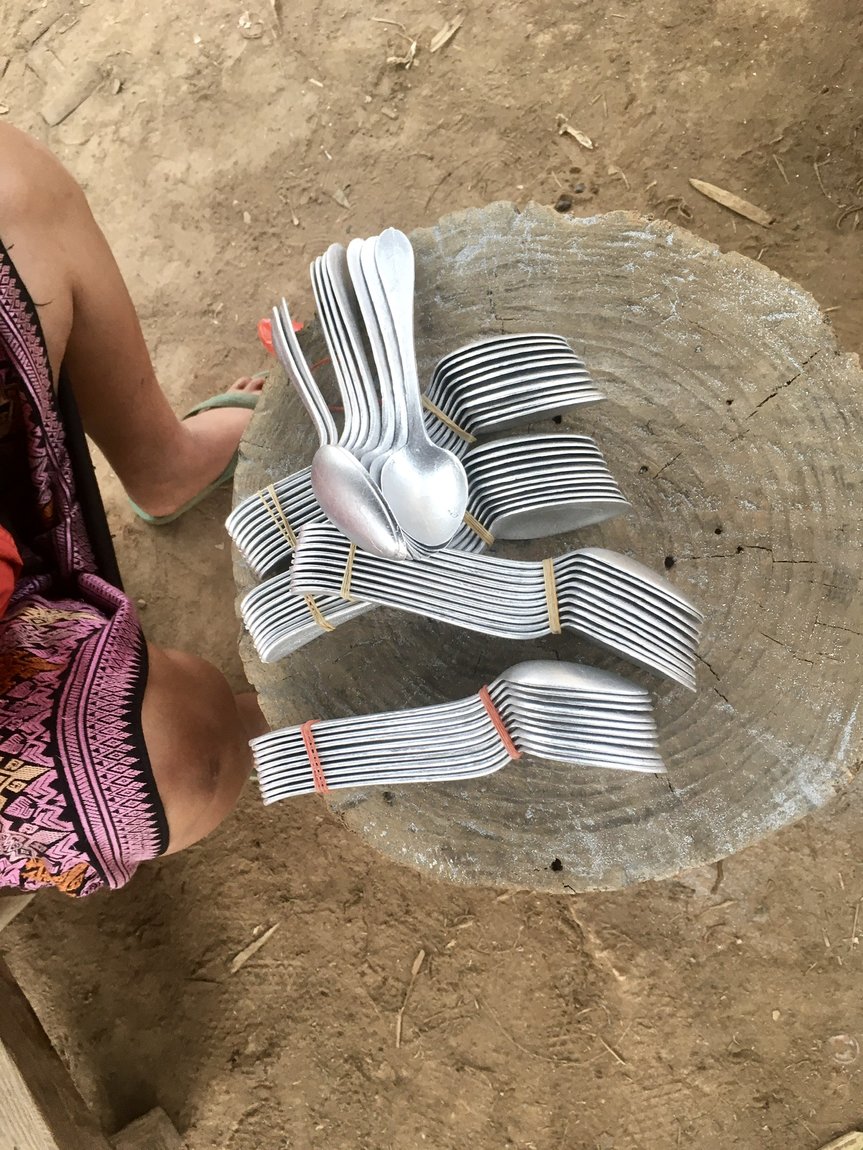 Spoons made from bombs - jing jing...55555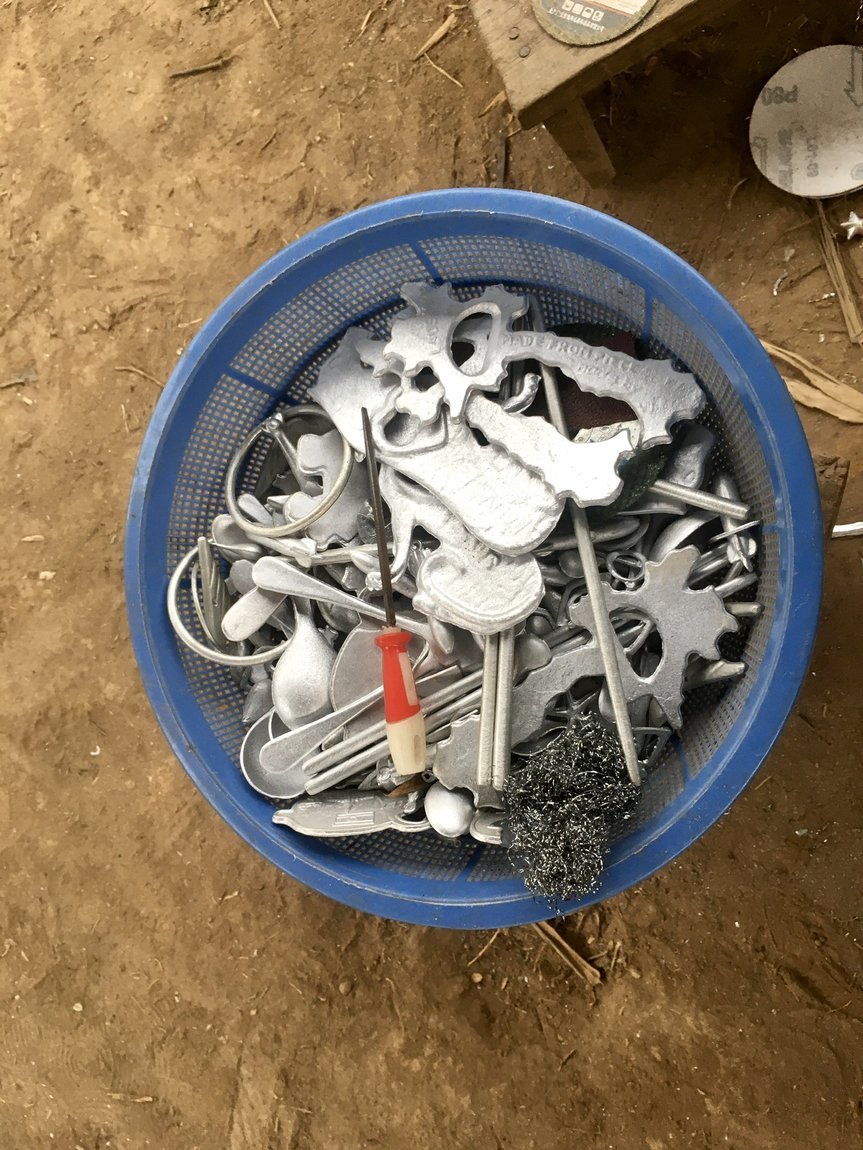 And some other objects. I bought a few for gifts for friends. After all they are made of bombs....now please dont tell them that they might not be made from bombs...LOL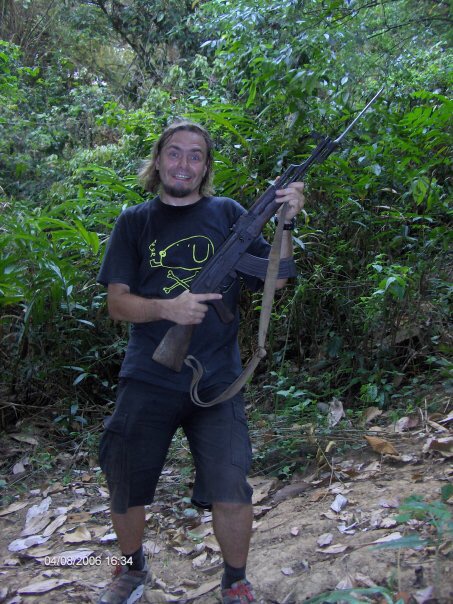 I found this hilarious pic from 2006 when I had a private guide and visited some of the unknown Jar sites in the Phonsavan area. The last leg we had an armed local guide with us too. Its the armed guys gun I hold here....LOL
That Jar site was situated east of Muang Kham and on the southside of the road, a good hour hike into the jungle. The Jars were not cleared out of the jungle and vegetation and were covered in green moss. And the site was actually difficult to find as even the local guide stumbled around fir quite a while to find it. I wish I could locate the other photos from that trip but they seem long gone now. Probably on a computer that died a year or two later and was declared unrepairable...