0
Staff member
Subscribed
Jan 16, 2003
13,947
4,918
113
69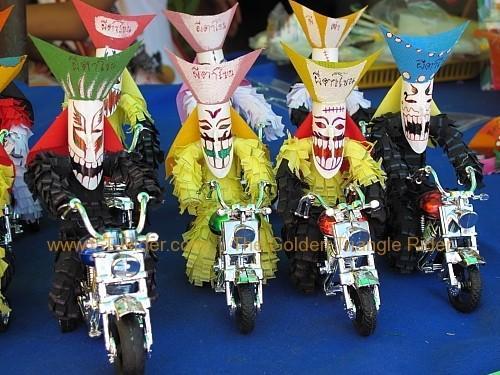 THE WAY: Chiang Mai - Lampang - Uttaradit - Chat Trakarn - Nakhon Thai - Dan Sai.
ROUTES: 11 - 12 - 1246 - 1143 - 2013
5 NIGHTS 6 DAYS. 2 nights Dan Sai. 2 nights Loei. 1 night Uttaradit.
DATES: 11 - 16 June 2010.
THE WAY DOWN: Got away from the super at 10.30AM in perfect dry weather. It was hot. First stop was at the Shell gas station on R11 south of Lampang where the by-pass joins up. 2nd stop was the new PTT on R11 south of Uttaradit. This one is a handy stop & were I need to fuel the AT up for the run across to Dan Sai. John Gooding had tipped me off about this new PTT & 7-11 as he knew I was extremely fond of the PTT/7-11 north of Uttaradit, that both the Snail & I reckon is one of the best around in the North. And the verdict is that the northern 7-11 is still much better than it's south of town friend. When it's hot the huge advantage of any 7-11 is the aircon. Pop in there, buy a few drinks (M-Sport / Birdy / Water for me) , loiter & consume the drinks on the premises to cool down considerably in the process.
I like the run 36 kms south of Uttaradit to link up with R1246 & turn east to Chat Trakarn & into the rolling hills on R1143 to Chat Trakarn & then R2013 to Dan Sai. The weather was awesome all the way & I could not believe my luck for the 400 kms ride at the start of rainy season.
Route 2013 Nakhon Thai - Dan Sai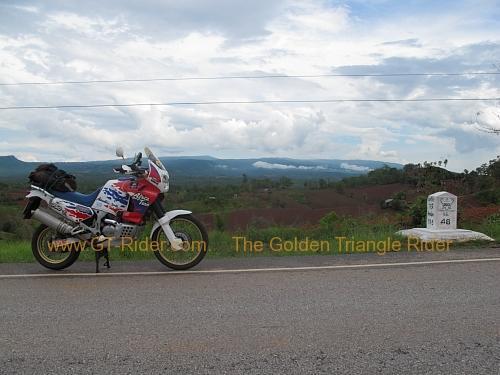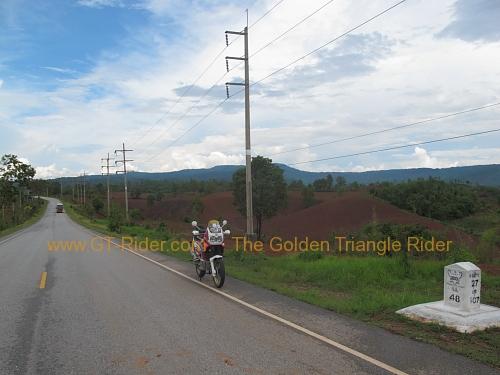 Clearing land for crops - & corn is my guess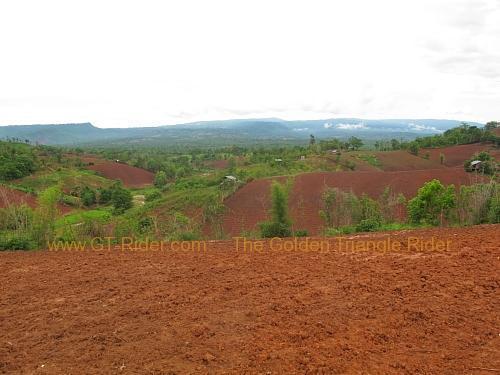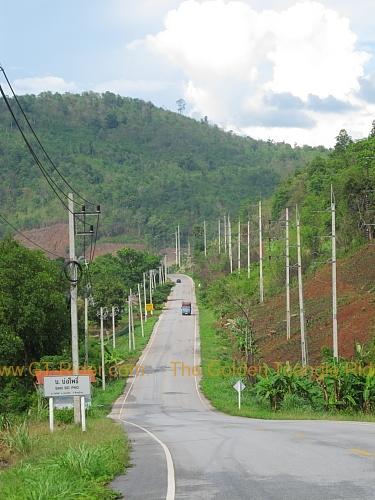 The Chiang Mai - Dan Sai elevation profile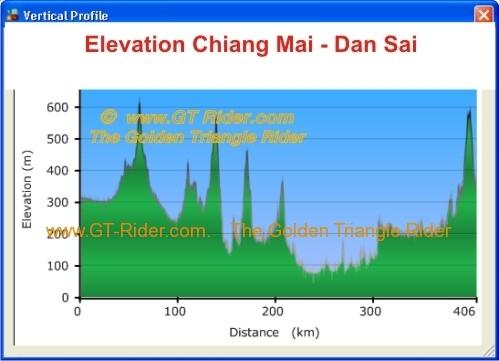 just to confirm what a great ride it is.
Arrival time in Dan Sai was 3.30PM
Getting a room in Dan Sai was really tough this year & there's no doubt that the TAT has done a number on Phi Ta Khon & it is now an international festival = lots of crowds. In retrospect I reckon that Phi Ta Khon peaked as a beautiful traditional local festival about 3-4 years ago. Now it's well & truly on the map. Through local contacts I usually score a room in an apartment, but not this year. Everything was full except for the 350 baht cold water fan rooms at the Dan Sai Resort, that were 800 baht a night for the festival. I managed to grab 6 of these for friends a couple of weeks in advance. We were extremely lucky.
What you get for 800 baht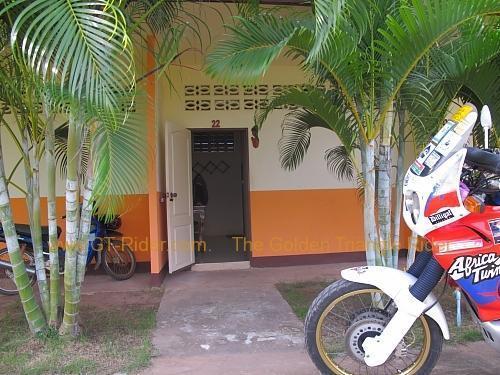 parking right outside your door.
and your elaborately furnished room