Administrator
Staff member
Jan 16, 2003
12,338
2,723
113
67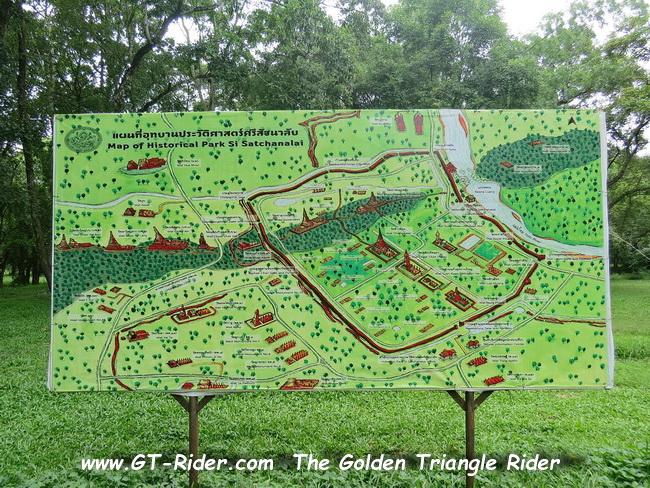 The Si Satchanalai historical park is a lesser known world heritage site, similar to Sukhothai but strangely not as popular.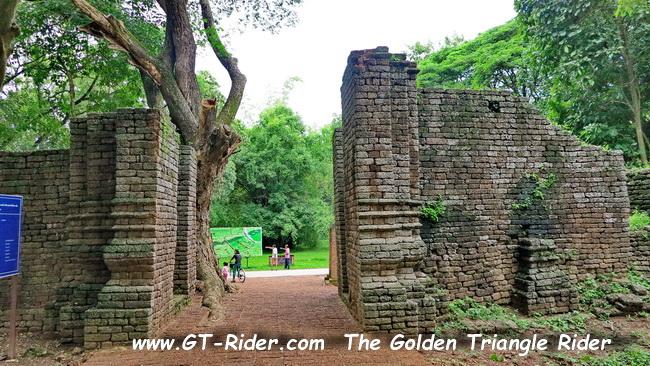 Founded in 1250, Si Satchanalai was the 2[sup]nd[/sup] centre of the Sukhothai kingdom & ruled by a crown princes in the 13th-14[sup]th[/sup] centuries. In the 16th century, a 5-metre high wall with an upstream moat was built to fend off the growing Burmese attacks.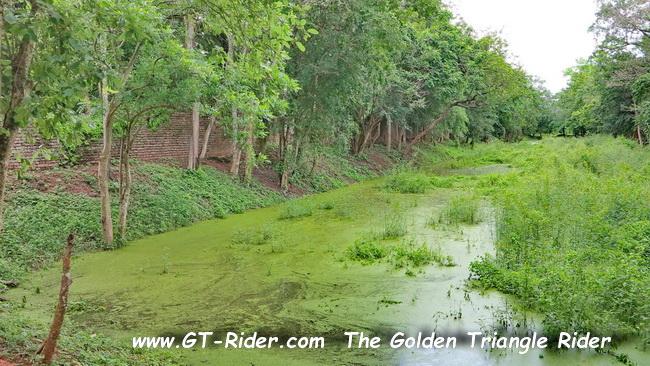 Si Satchanalai in many ways much more interesting than the more manicured & promoted Sukhothai site; & the ruins to me seem more authentic & more extensive & are most definitely worth a visit.
Park entrance for farang in October was 100 baht - Thai drivers licence not accepted!
No vehicles are allowed in & a treddly is the way go
if you're good enough; or use the guided park "train."
The main temples in the park are
Wat Chedi Chet Thaeo
Wat Chang Lom
Wat Chom Chuen
Wat Nang Paya
There are numerous other ruins seemingly scattered everywhere amongst the trees, with walls & moats still relatively intact. Indeed it must have been a beautiful city in its day.
If you have not been to Si Satchanalai, you should check it out sometime. Highly recommended.
I will let the images do the talking.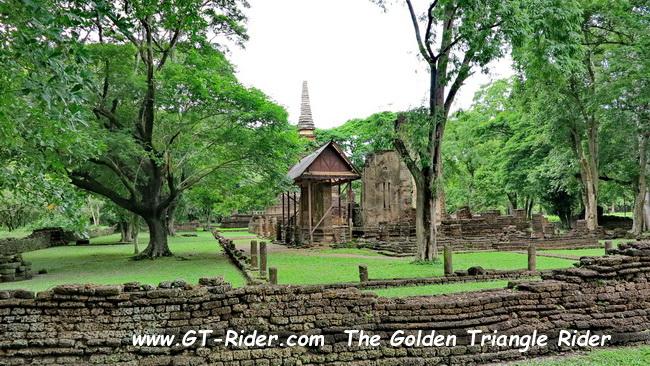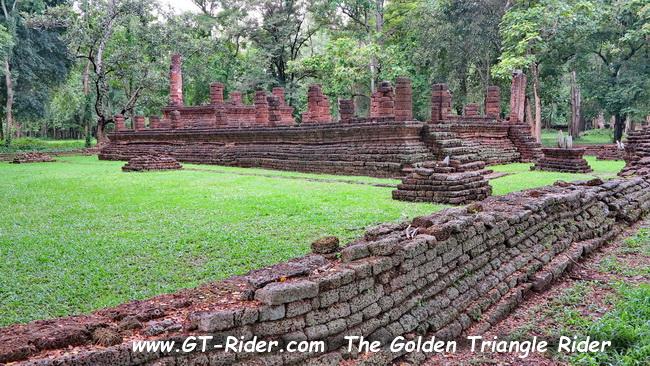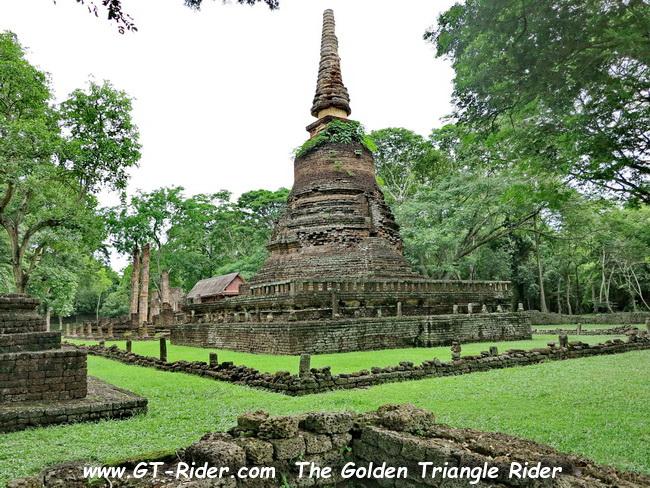 Signs with QR codes allow you to listen / watch a youtube vdo with info on different ruins.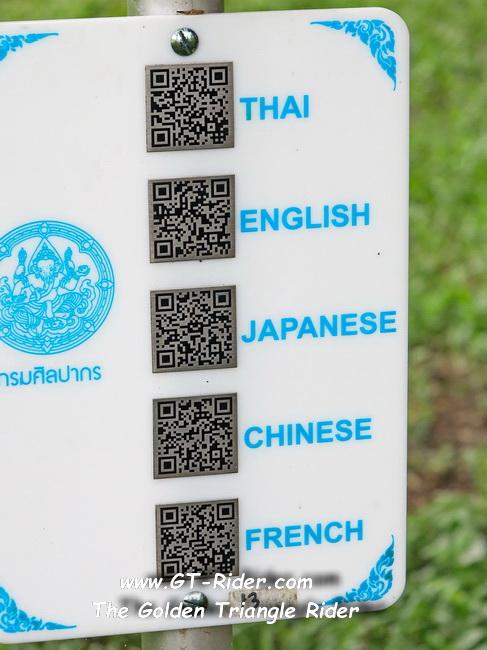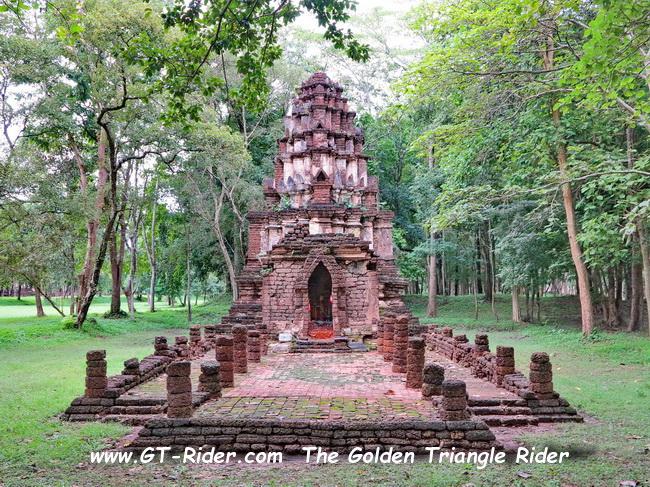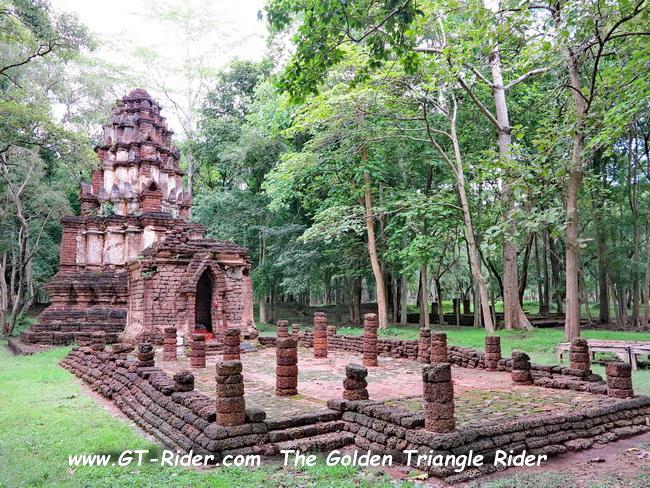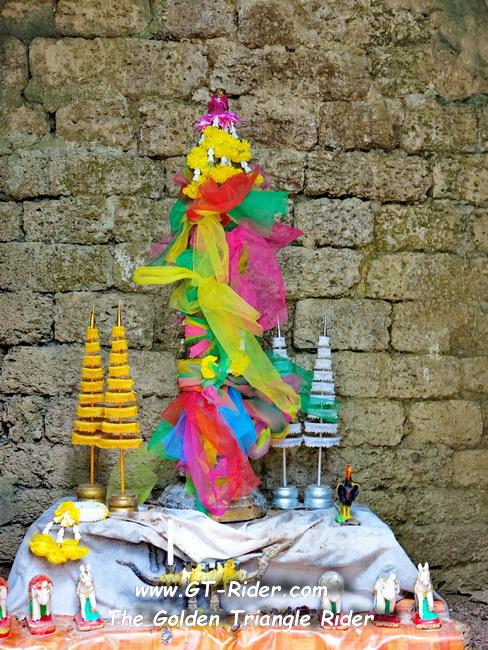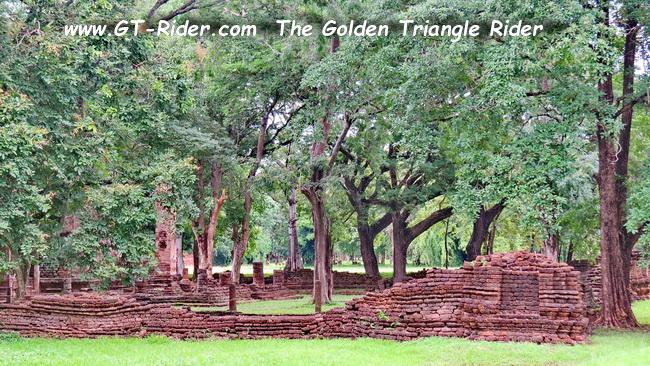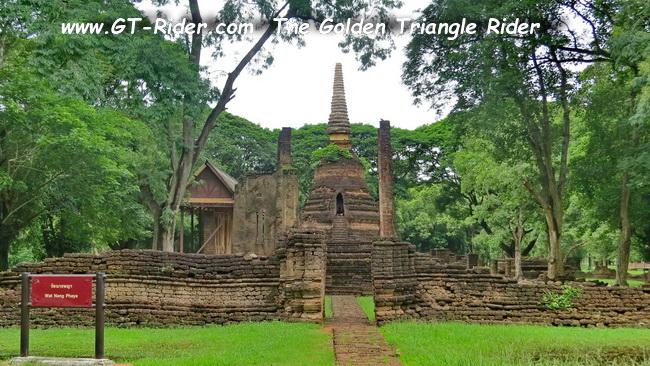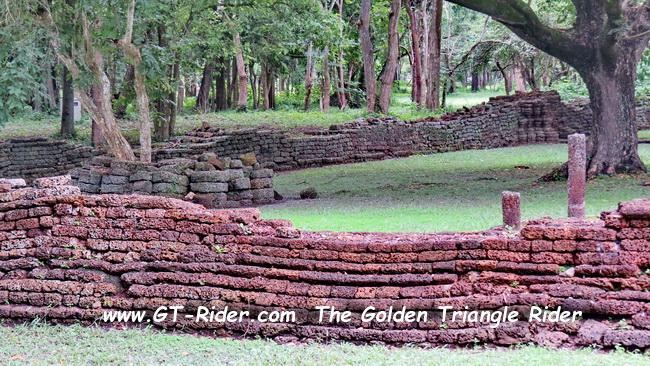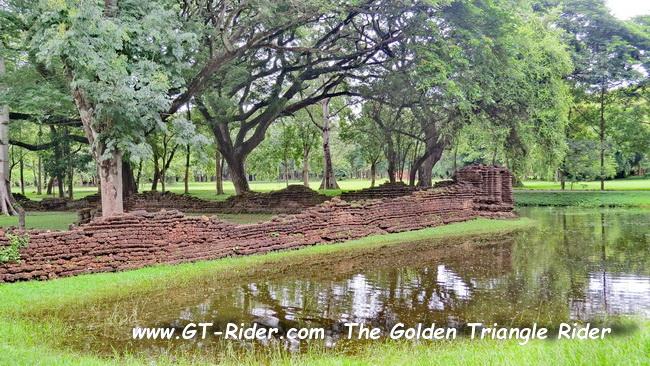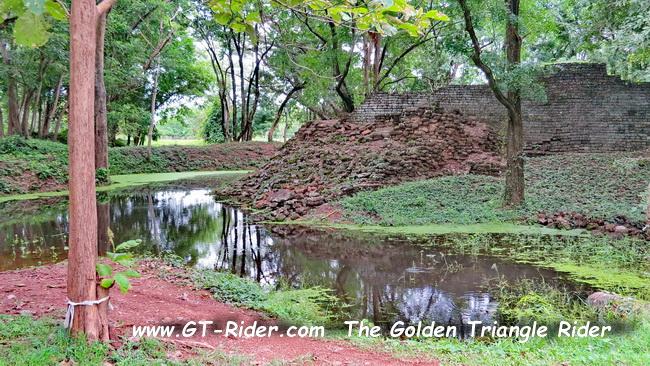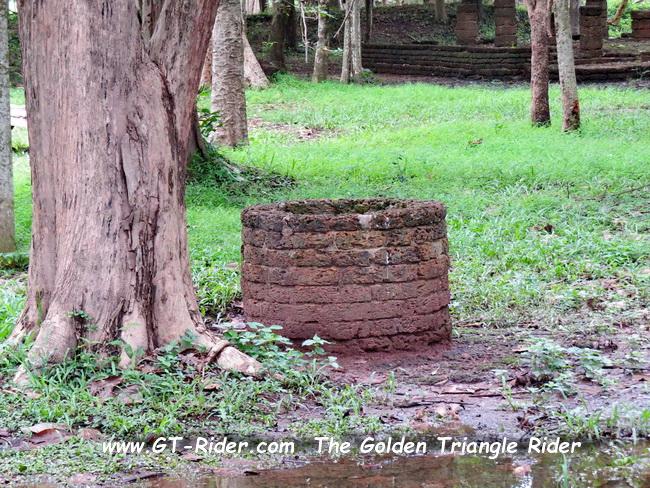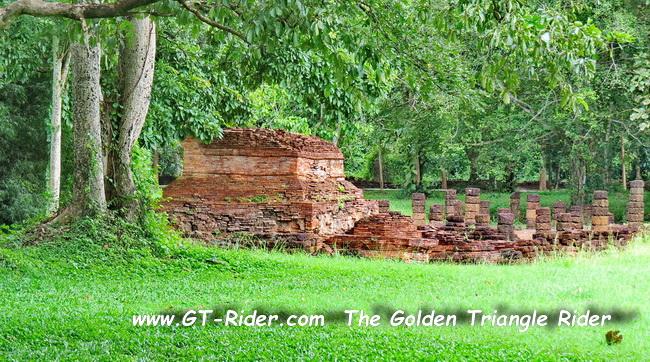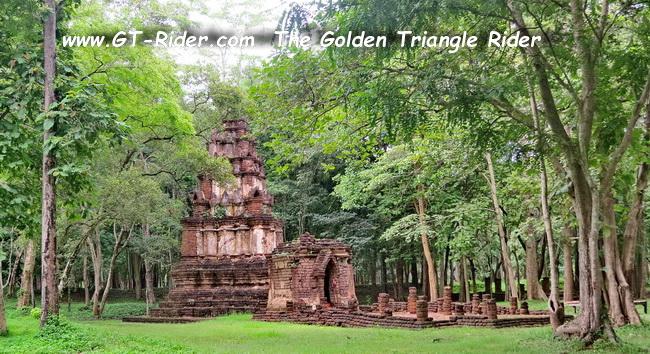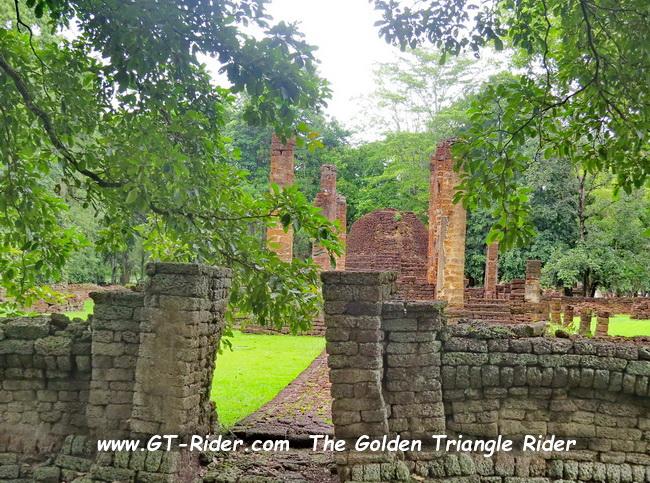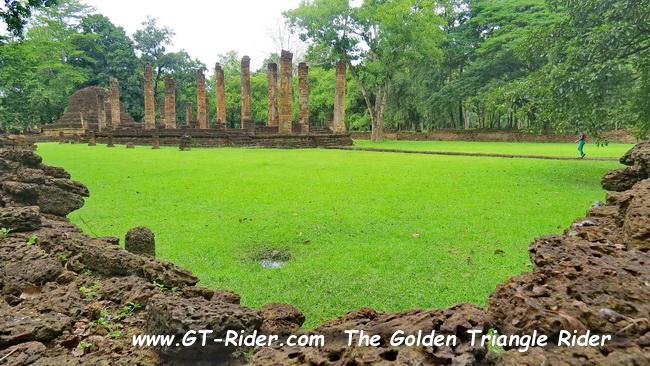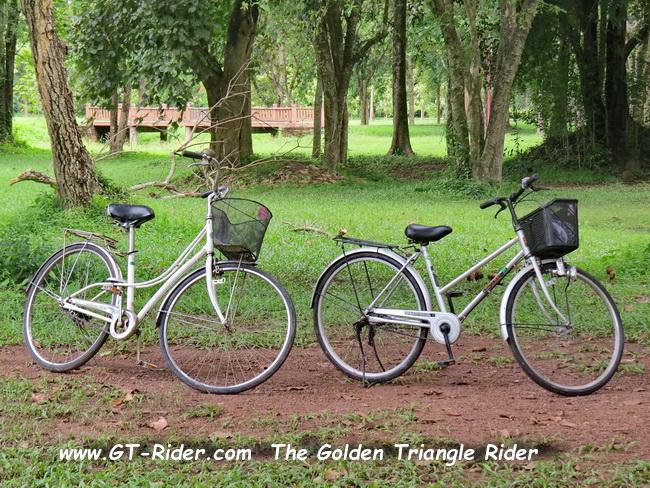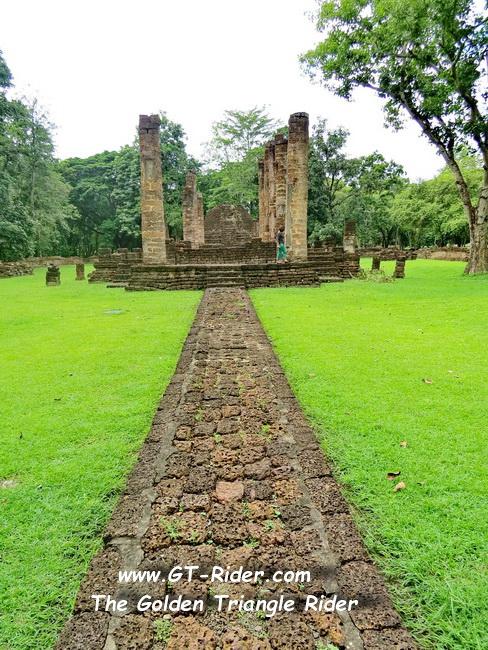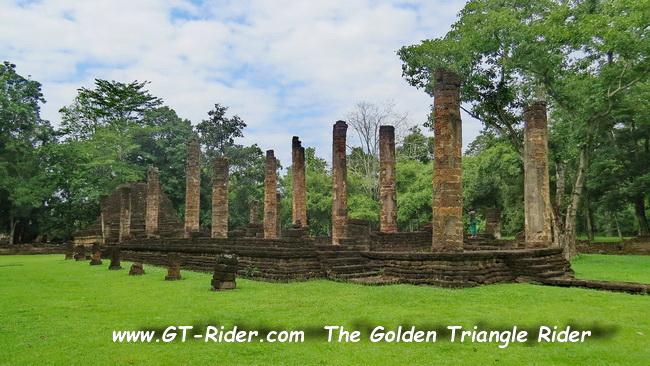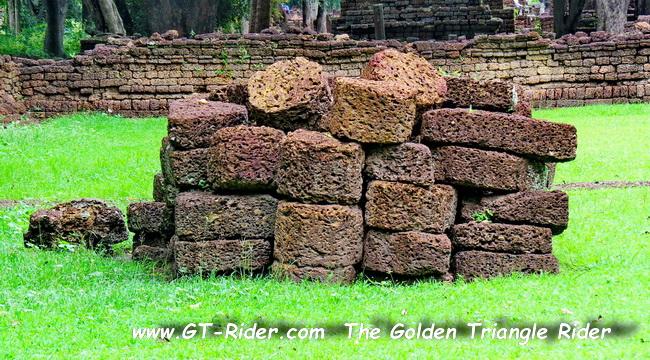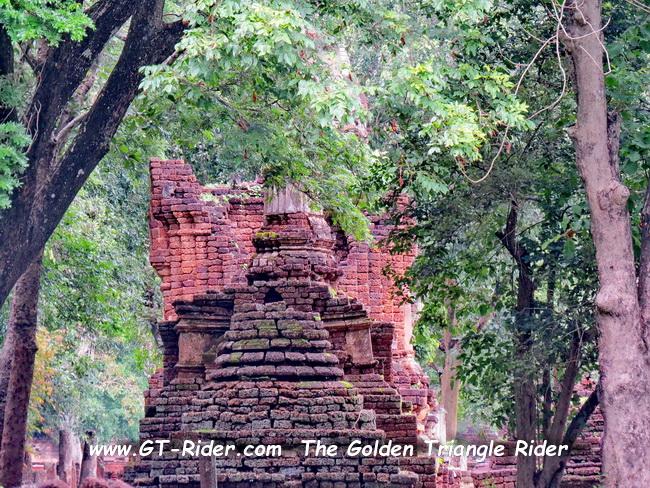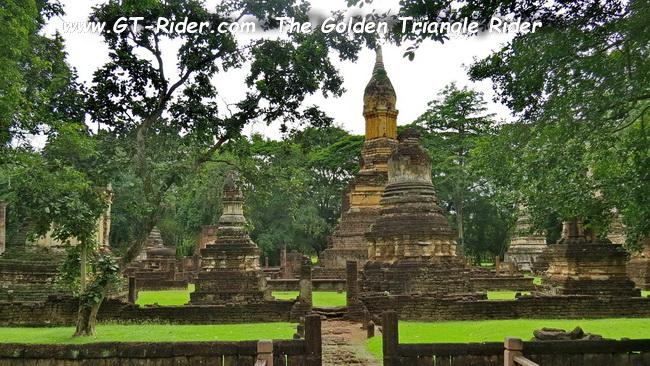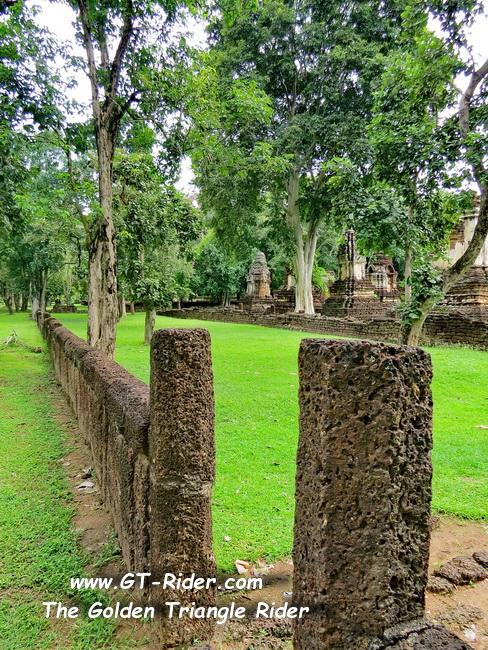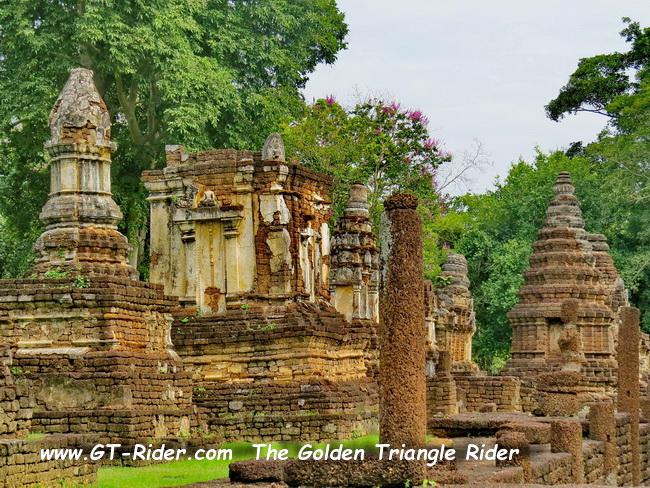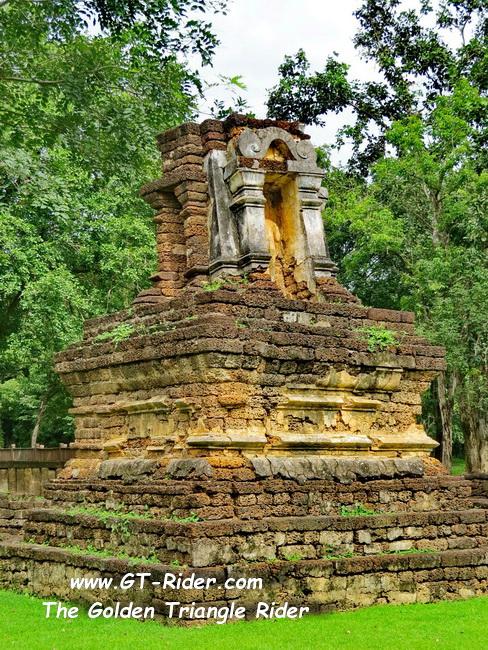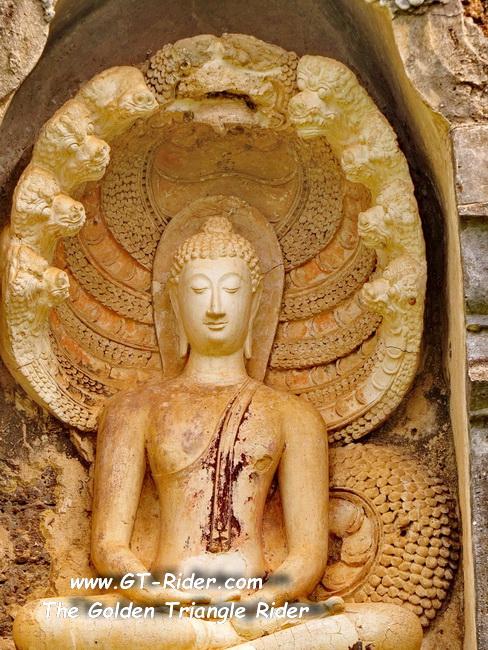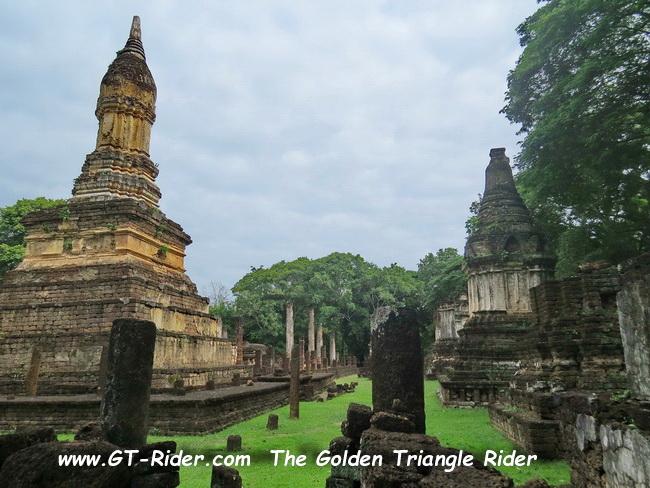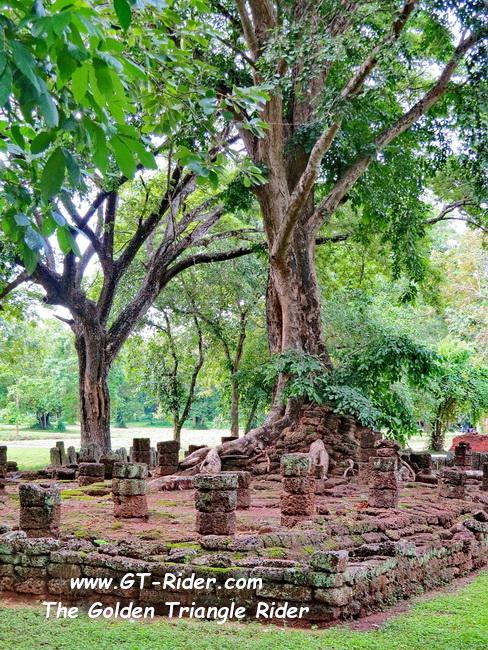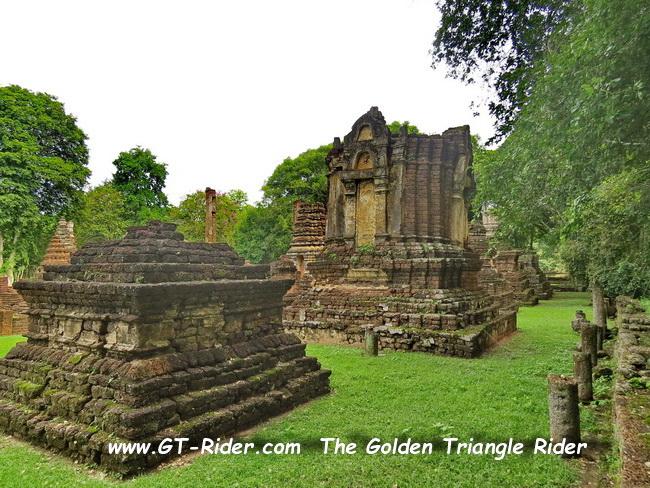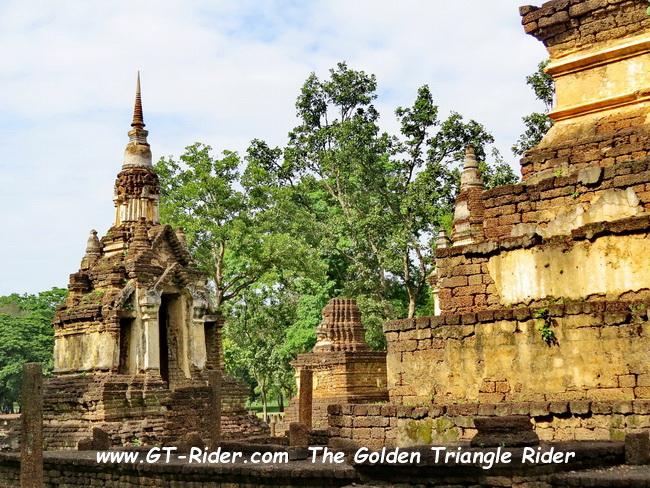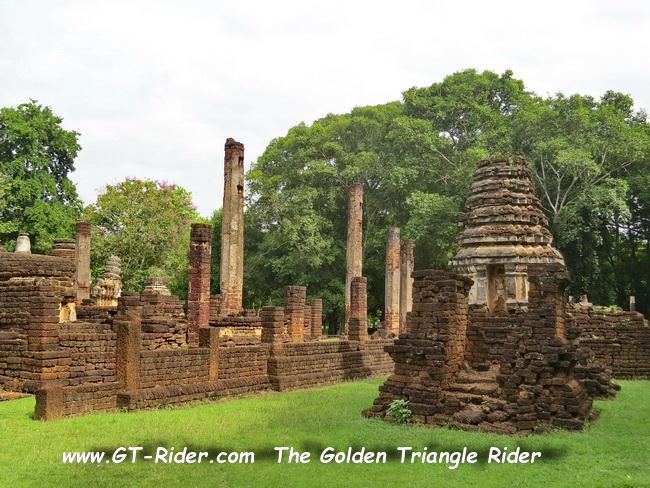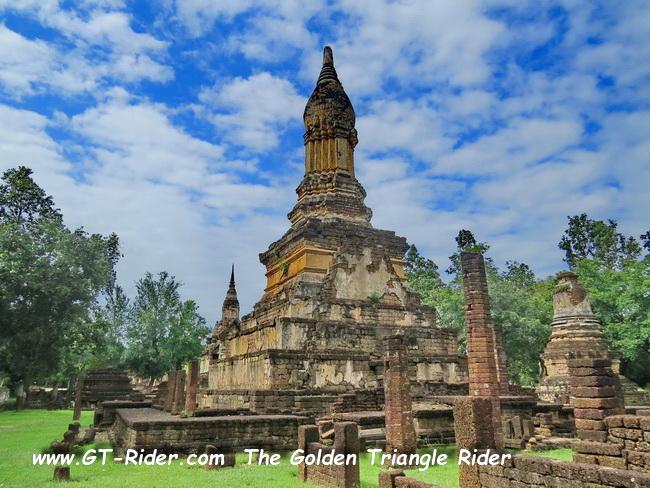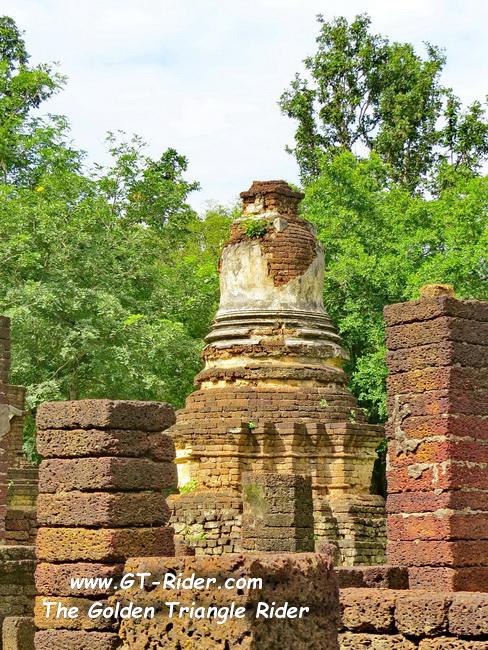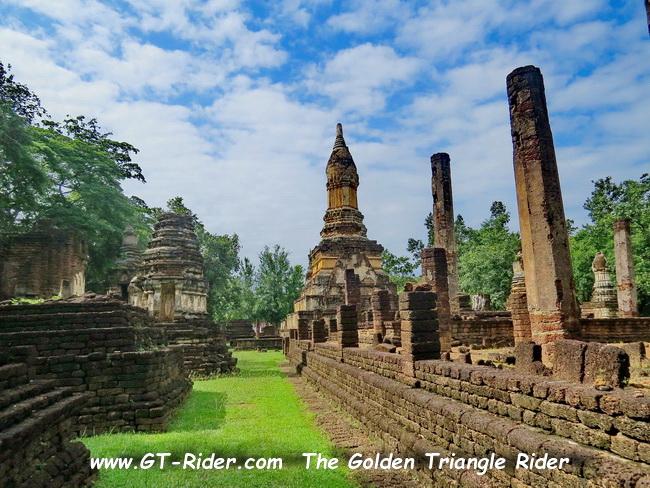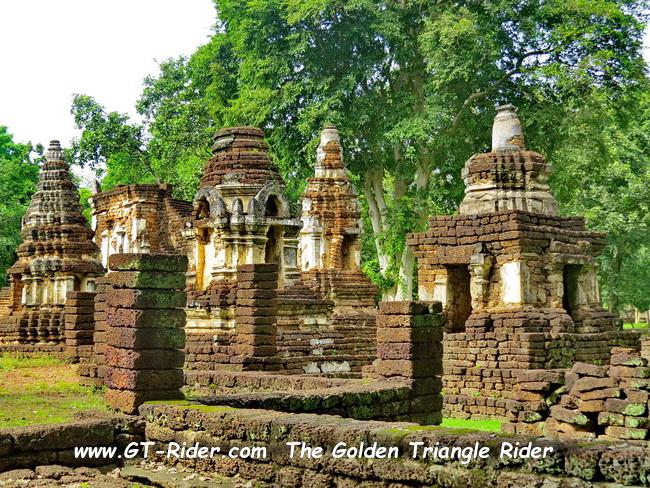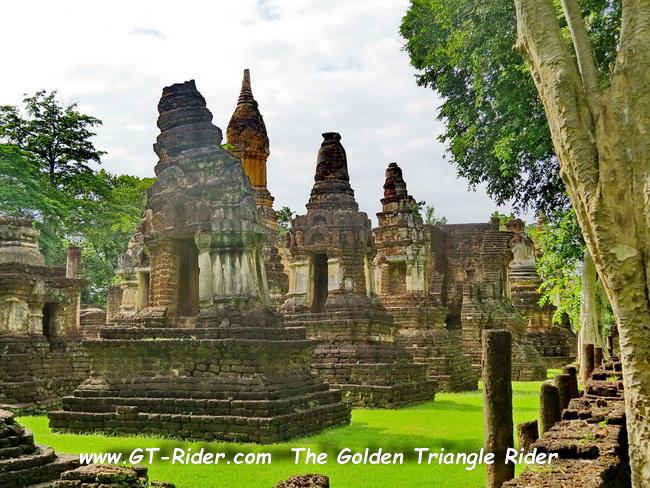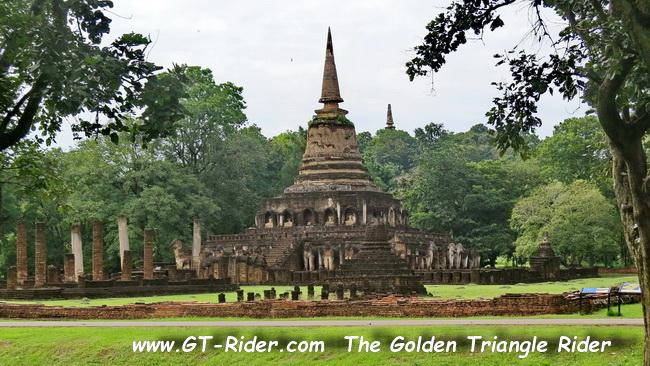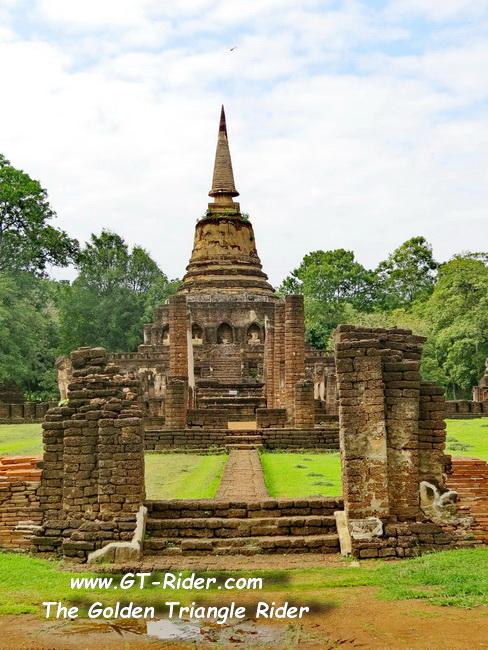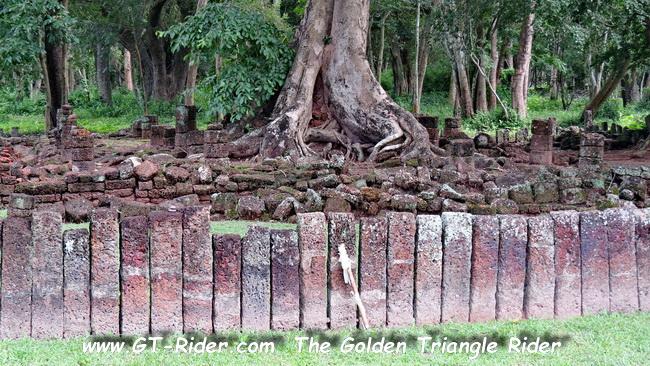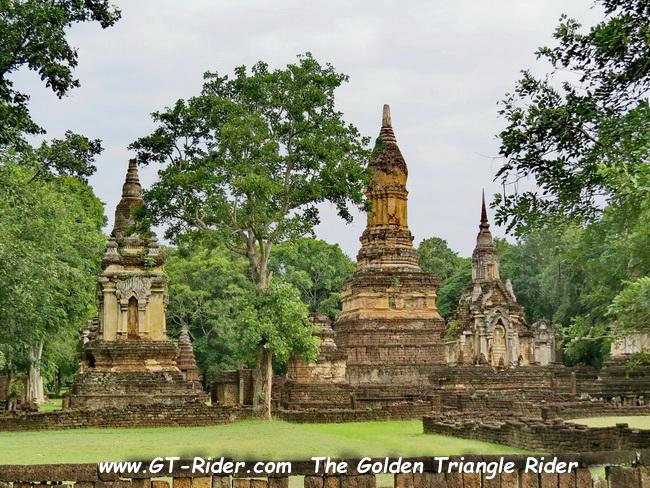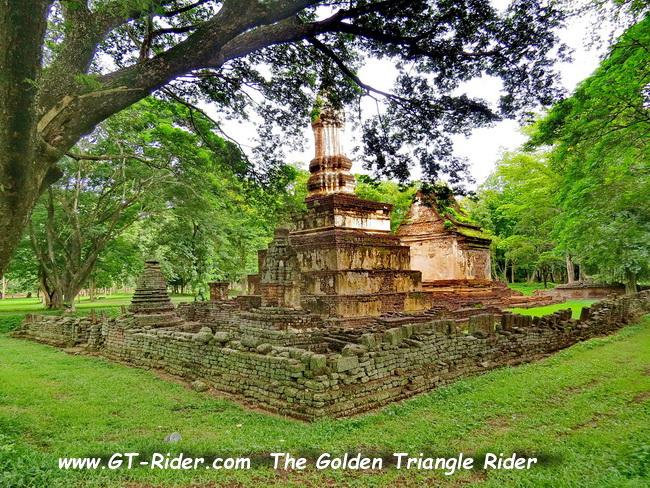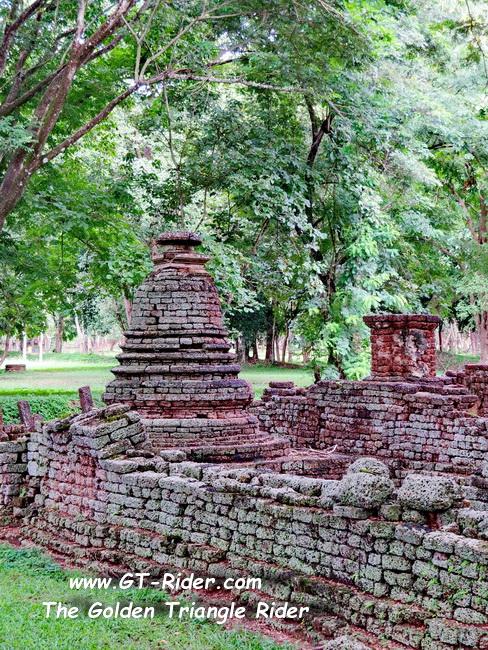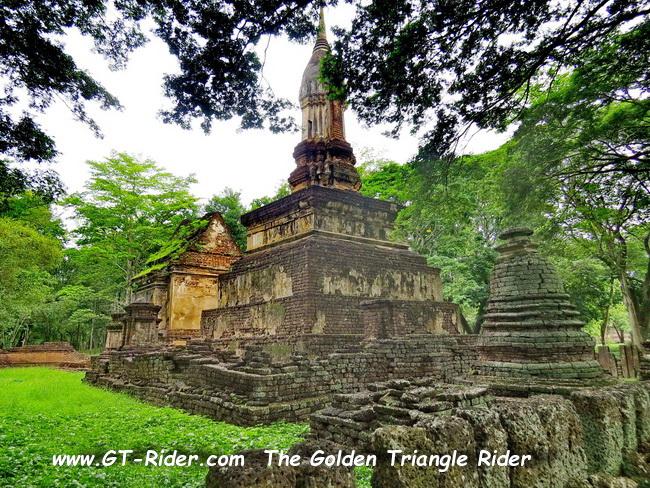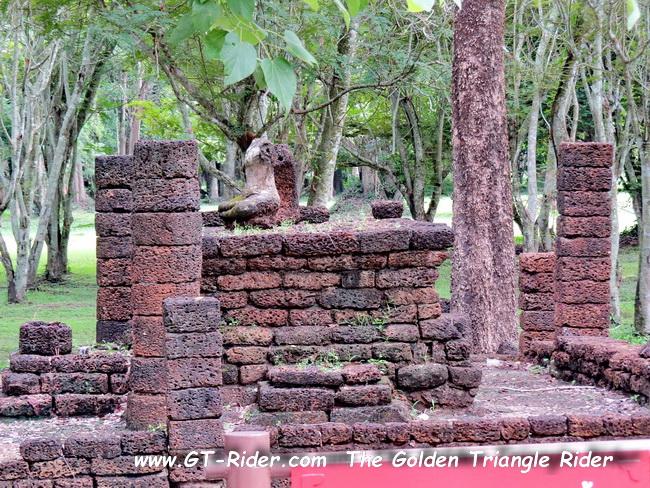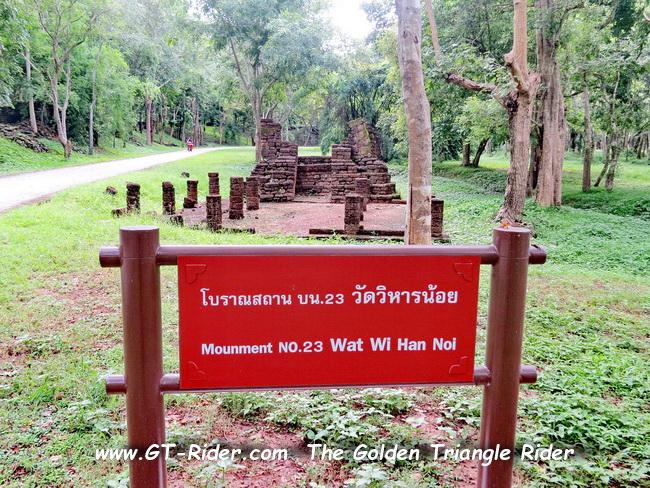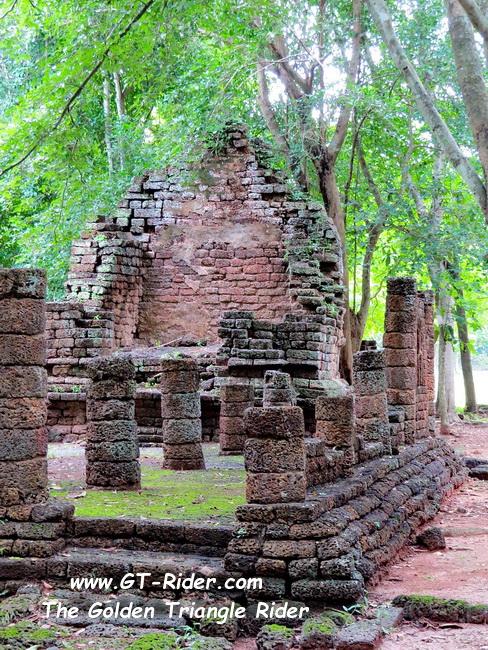 60 kms north of Sukhothai, Sii Satchanalai has quite a few hotels / guesthouse near the ruins, but the ruins are 15 kms from the centre of town & it's awfully quiet out there at night. Even Si Satch is damn quiet too!
Its 240 kms from Si Satchanalai - Chiang Mai  = 3.5 hrs fast hard riding.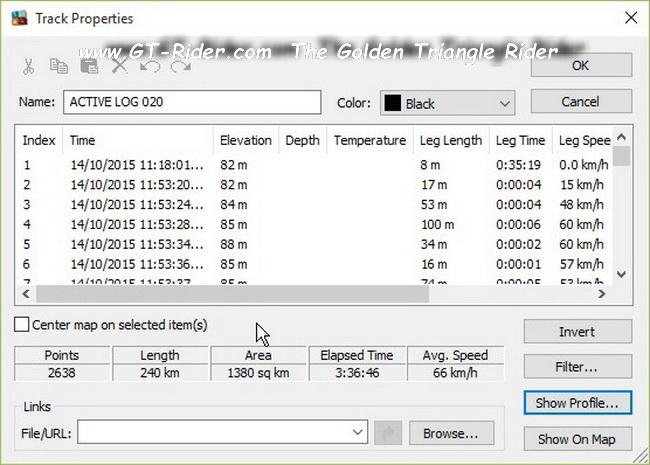 Take your time & it's a leisurely half day ride to / from Si Satchanalai - Chiang Mai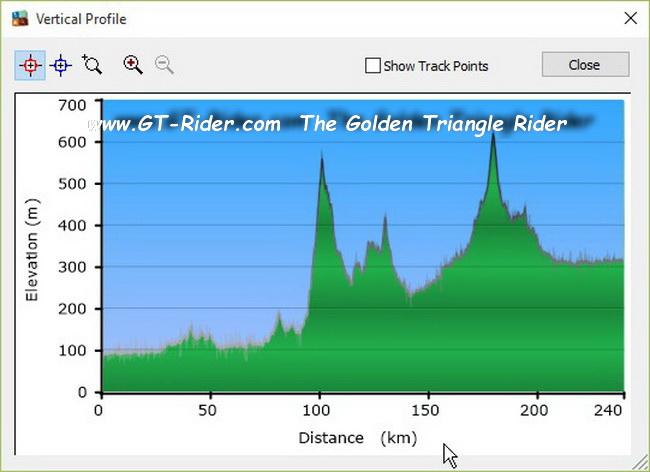 Where to stay in Si Satchanalai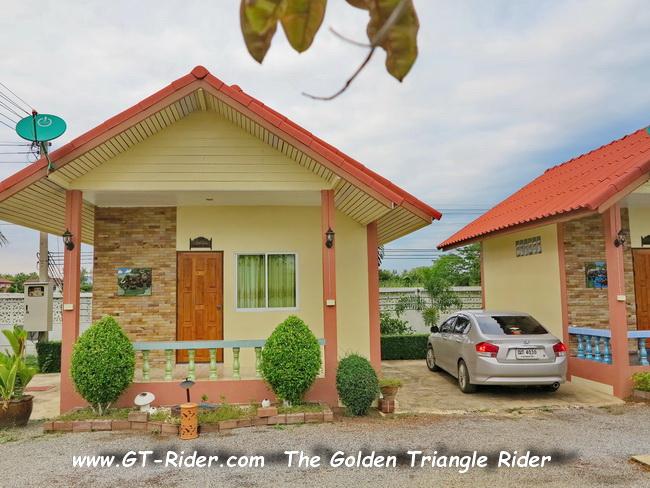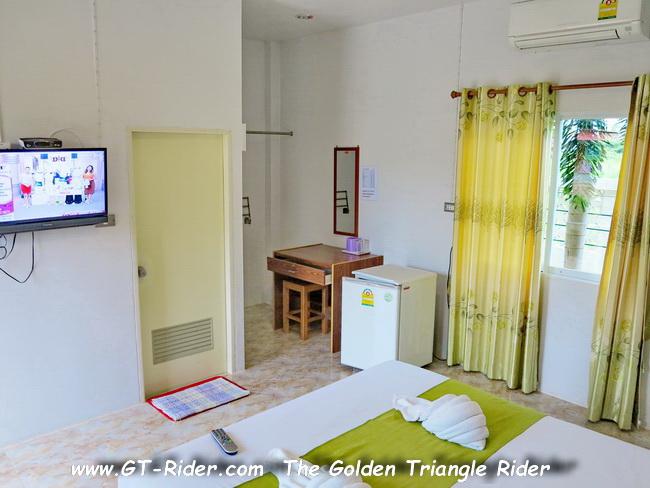 Where to eat in Si Satchanalai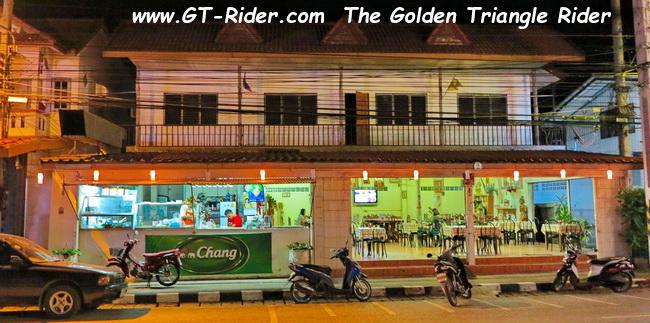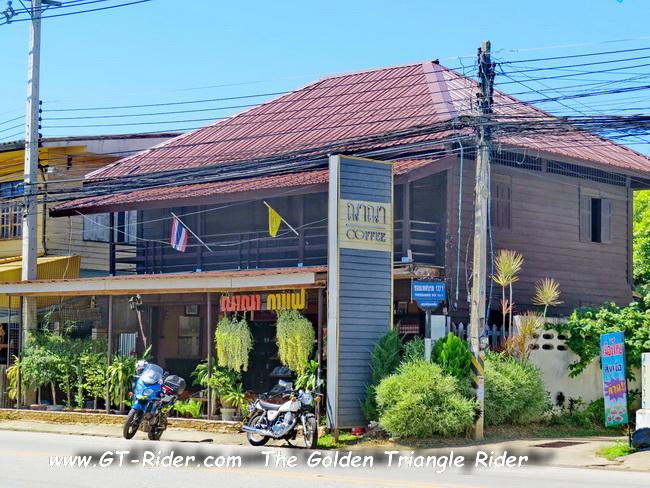 Check it out sometime - the ruins & Si Satch won't disappoint you.