Administrator
Staff member
Jan 16, 2003
12,533
2,964
113
67
The 10th Annual GTR Mae Hong Son Memorial Ride.
Some history
What started out 10 years ago as a fun ride in memory of two good riding mates has now developed into a respected memorial ride with a soul that culminates in a moving ceremony at the GTR Chedi atop Wat Doi Kong Mu in Mae Hong Son.
Google Maps
The first ride started here
The Tj John Hamilton - Simon Siinthai Grant Memorial Ride
The first ride was for TJ Tropical John Hamilton and Simon Grant, two best mates from Phuket, who came to North Thailand regularly, for motorbike rides and befriended the GTR Community in Chiang Mai, such that we were all good buddies.
John TJ Hamilton, 7 April 1951 - 10 November 2008
. TJ was the most loveable, happy character you could imagine. The best mate of Simon Grant, TJ sucumbed to cancer in 2008 after a short 6 month illness.
One year after TJ died, Simon proposed a ride to MHS in memory of TJ & to have a few beers to remember the good times we all had together. A date was agreed for the ride, then 2 weeks beforehand Simon was killed in a hit and run accident in Phuket. We were all stunned.
Simon Duncan Grant, 3 May 1964 - 22 Oct 2009.
We swore then, never to forget TJ or Simon & to always honour them with an annual ride to MHS, and so the GTR MHS Memorial Ride began.
At the start however there was no Chedi, and we started with plaques & 100-year old rose bushes planted at Wat Chong Klang by the lake in Mae Hong Son.
The original Ride then, was called The TJ John Hamilton - Simon Siinthai Grant Mae Hong Son Memorial Ride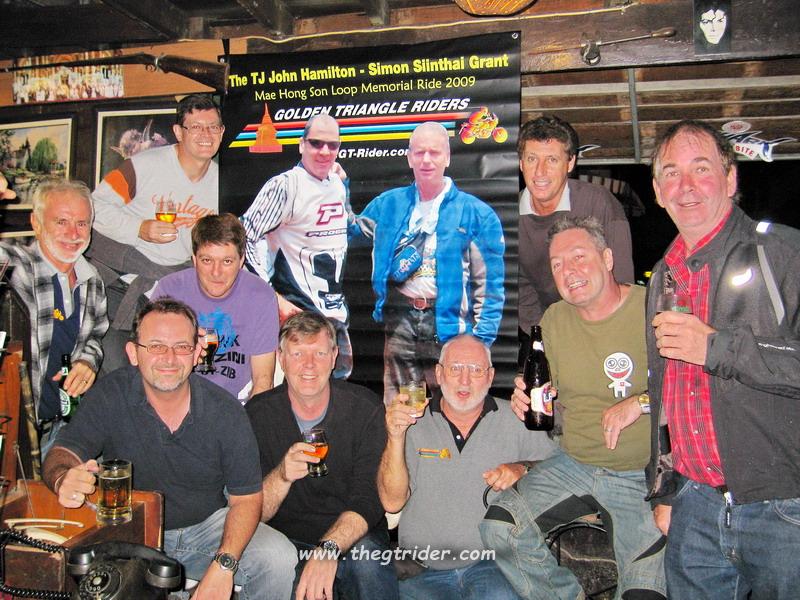 and was a heart warming celebration of the lives of TJ & Simon. We well and truly rocked MHS that first ride & night in their honour. Closing down the Chalet Pub & Disco in MHS.
Every year thereafter there is a ride.
In 2012 another mate, Dan White, photographer & travel writer died in Bangkok and we had a ride for Dan, putting his ashes in the ground next to TJ & Simon at Wat Chong Klang.
Dan White Rip
In 2016 with the passing of Tom Forde
Rip Tom Forde
the location at Wat Chong Klang by the lake became unsatisfactory, we needed more space & the idea of an official GTR Chedi was born.
An approach to the abbot of Wat Doi Kong Mu, who is also the head of the Buddhist clergy for MHS province, was successful & so the GTR Chedi was inaugurated in 2016.
Selecting the site of the GTR Chedi with the abbot of Wat Doi Kong Mu.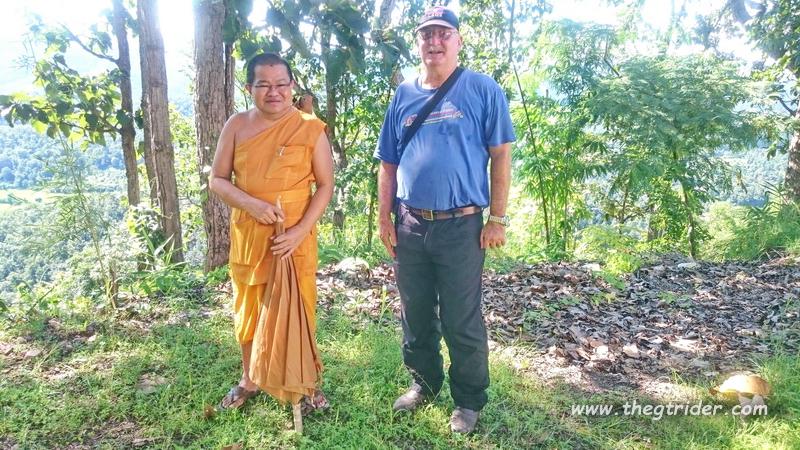 The GTR crew after the inauguration of the GTR Chedi 2016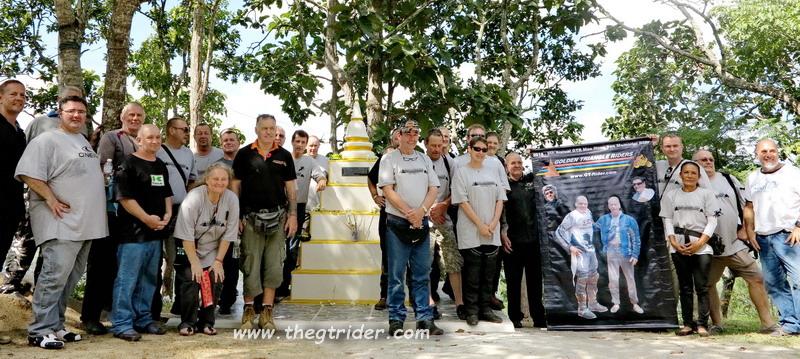 The Gt Rider Memorial Chedi
The ride then became the annual GTR MHS Memorial Ride, but each year the main photos on the banner are still TJ & Simon, for it was they who got the ride going.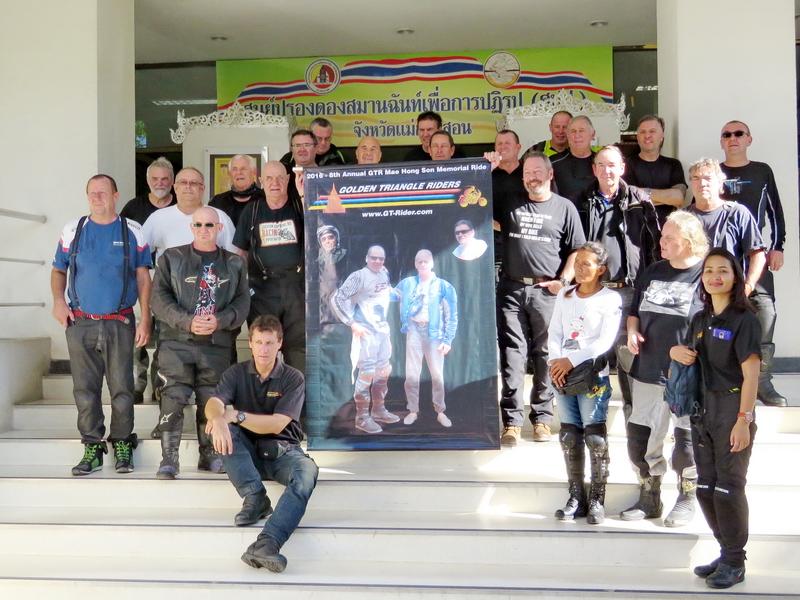 And so the ride has grown over the years
In 2010 it was 12 riders
In 2011 it was 12 riders
In 2012 it was 14 riders with a hook up with the guys from Bangkok who came via Mae Sot.
In 2013 it was 15 riders with the guys from Bangkok.
In 2014 it was 11 riders
In 2015 it was 19 riders
In 2016 it was 33 riders when we inaugurated the GTR Chedi.
In 2017 it was 34 riders
In 2018 it was a magnificent 56 riders.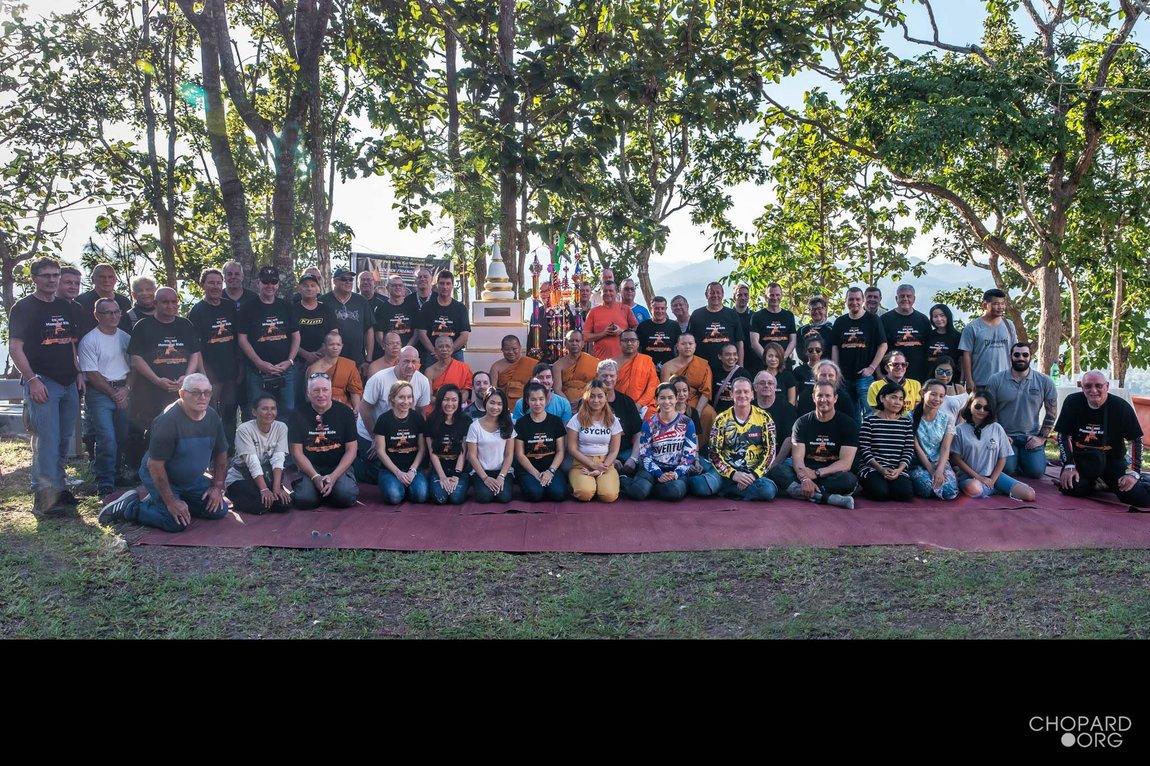 With the advent of the Chedi we have been able to honour a few other riding mates, who have lived here, who we have ridden with and /or who have contributed to the biking community.
Crazy John Olsen
who used to hang out at the X-Centre & ride with many of us. John was tragically killed in an accident with a truck just a few kms north of MHS.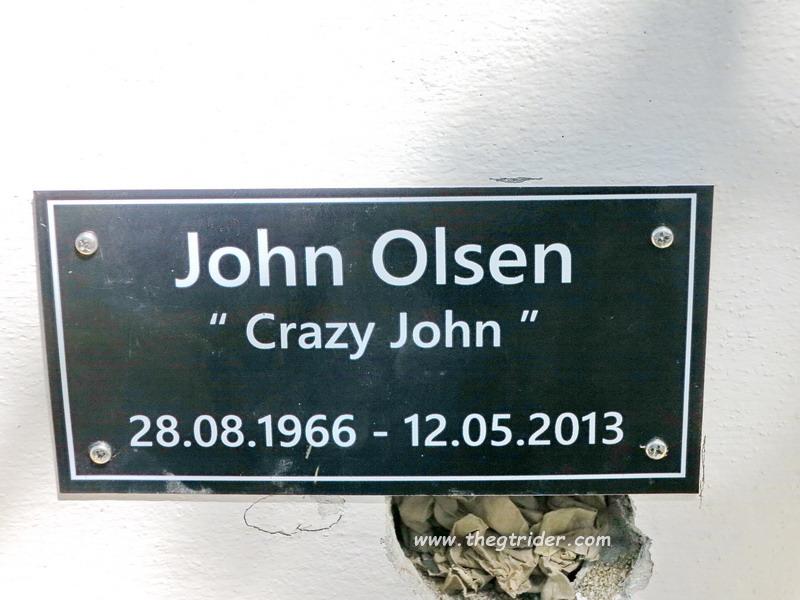 Tom Wignall
- had the first big bike rental shop in Chang Moi Gao road, & then worked with Joe from Joes Big Bike Team when they had the shop in Chang Moi. Tom passed away in Tha Ton where he had retired to.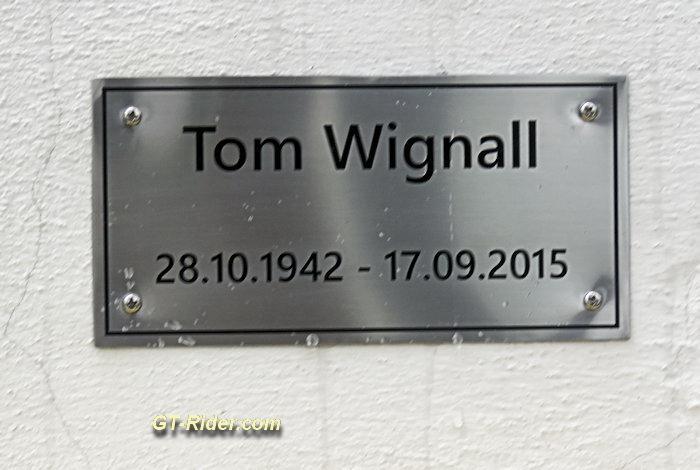 John Scottenheime
r had a condo in Chiang Mai. I've known him for 25+ years. He used to be based in Singapore, a senior pilot for Singapore airlines, then an instructor for Korean Airlines. He often rode from Singapore to Chiang Mai & return on his days off for fun. David Lek, Hubert & I rode with him often. John had been on GTR MHS Memorial Rides, the last one in 2017. In 2018 he passed away in the US after a struggle with the Big C.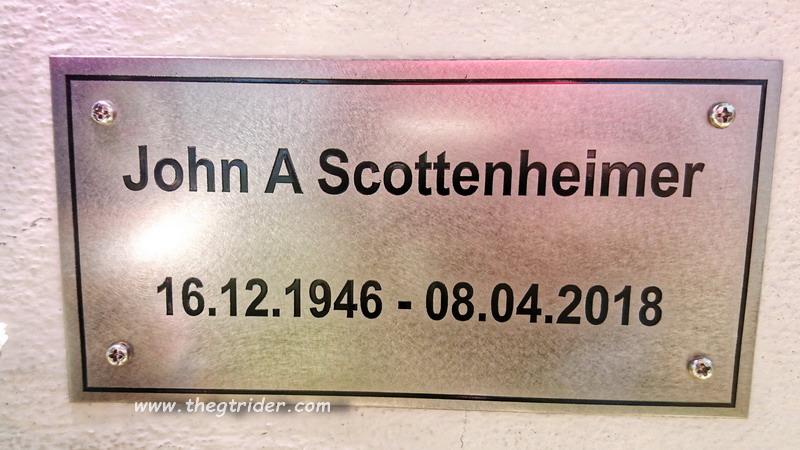 more to come..the 2018 10th anniversary ride photos.
Last edited: