0
Staff member
Subscribed
Jan 16, 2003
13,854
4,815
113
69
Making merit for my birthday at the Shan temple of Wat Ka Kham in Thoed Thai with my favourite monk, I got an invite to pop along to the Wat on the 5th January 2021 for Kruba Boonchum's birthday & casting a gold Buddha for him.
But I thought Kruba Boonchum was still meditating in the cave in Myanmar?
Yes he is, but we are going to take the Buddha for him to place it outside his cave, once covid is clear & we can go.
Wow that all sounds pretty special - I will come on the 4th & see you here at the Wat. An opportunity not to be missed I thought?
A banner promoting the event. If you can't read Thai, the give away sign is the image bottom left corner, plus KBBC on the right of course. Not that I picked up on all of this at the time.
Now if you don't know about Kruba Boonchum, he's the legendary Shan monk, born near Mae Chan, who generally lives in Myanmar.
He is more like a god to the Shan people, has thousands of Shan people come to see him for his birthday, was once hunted by the Burmese army & also predicted the rescue of the 13 members of the Wild Boar football team in the cave near Mae Sai.
Kruba Boonchum often meditates in caves for more than a year at a time & is currently in the middle of a 3-year cave meditation in Myanmar.
He's featured on GTR here before.
Wat Wiang Kaew is a small temple on R1290 in Wiang Kaew between Mae Sai & The Golden Triangle. It has a unique large black bamboo Buddha. From Wat Wiang Kaew there's a 1km track that runs up a hill to Phrathat Nang Koi which has fine views over the border area to Burma & Mae Sai...

www.gt-rider.com
I got away from Chiang Khong at 3.30PM & rushed over to Thoed Thai. It is not far & by 5.30 PM I was having a nice cold beer & a late lunch outside the
Ting Ting restaurant
, next door to the Rim Taan GH.
Fans of the Ting Ting will be amazed by the size of the new premises & I had to ask if they now had rooms for rent to double as a hotel. But nope, it is just their house upstairs & the restaurant downstairs. There's good money to be made out there in the border boondocks, despite covid-19 & a dire tourism economy!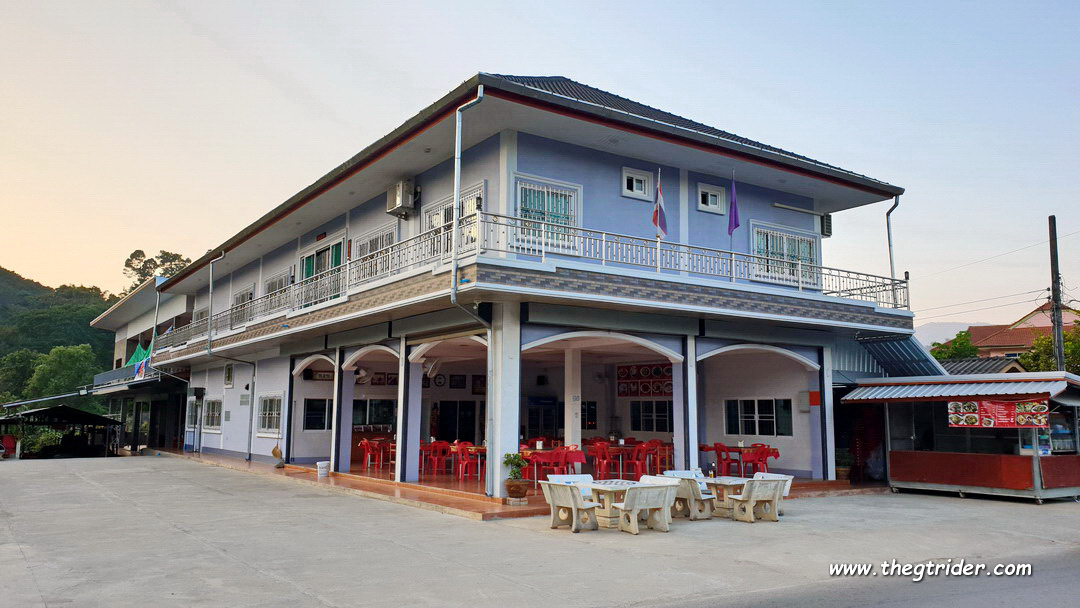 The
Ting Ting
really has excellent Yunnanese food & is a magic spot to watch the late afternoon Thoed Thai world go on by.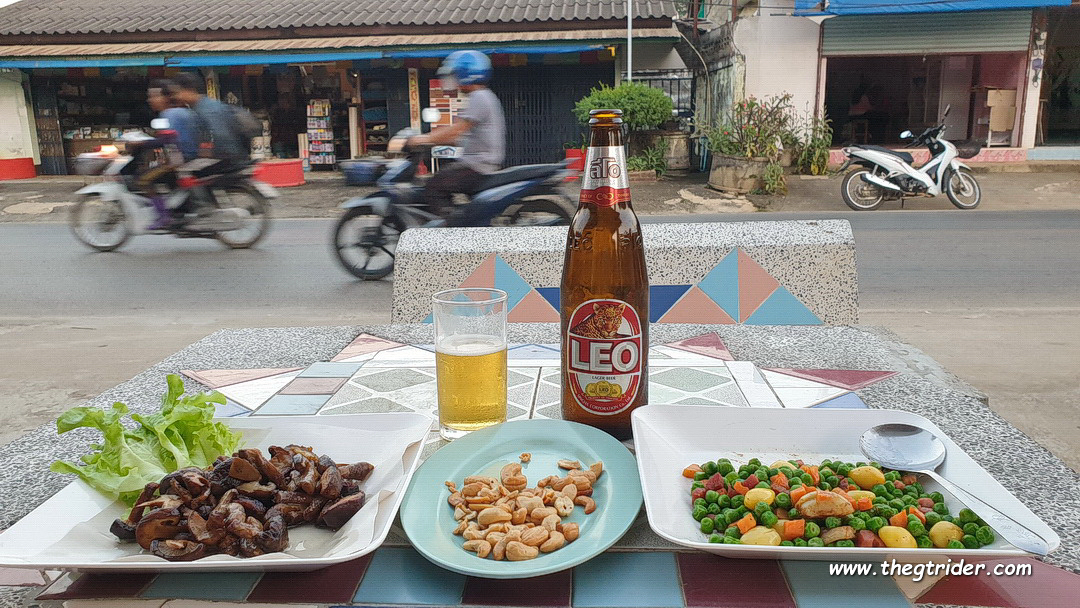 Happy hour done it was time for a quick check up on Wat Ka Kham to see what was going on. Was there any Shan dancing that night as had been suggested?
There was no dancing but the Wat was certainly looking magic, with preparations well under way for the big day in the morning, although I was still unsure on exactly how it would all unfold on the day.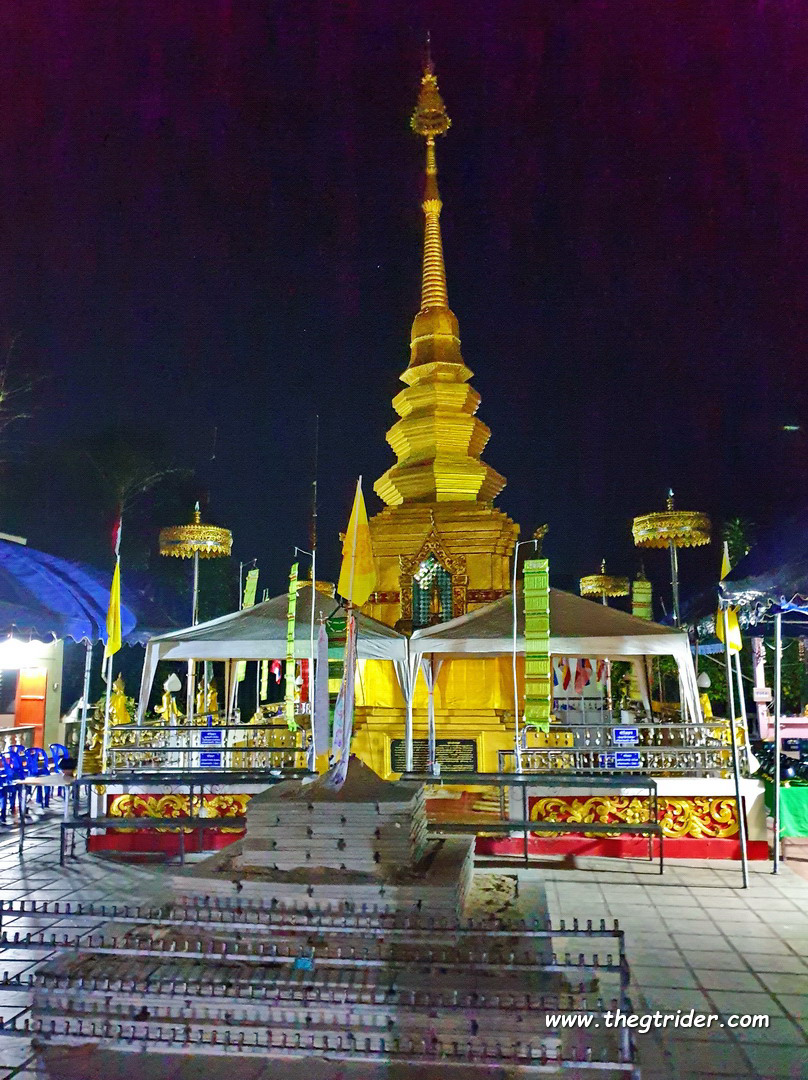 Preparing a massive seub sataa (like GTR does in MHS for the Memorial Ride).
The casting centre for the gold Buddha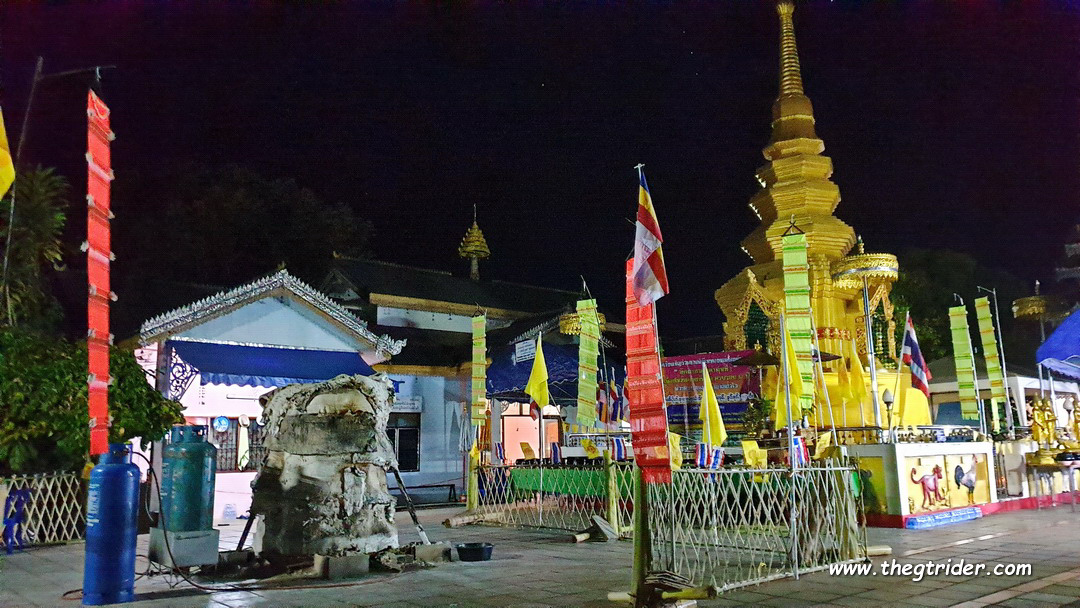 To be continued..
Last edited: