Administrator
Staff member
Subscribed
Jan 16, 2003
13,421
4,423
113
68
Off for a blast along the legendary R1148 to check out the Chomphu Phukha tree on Doi Phukha.
Dave DKT & I meet up at the Phusang PTT, just north of Chiang Kham.
★★★★☆ · Gas station
goo.gl
For Dave, there is actually another more convenient PTT south of town on the 1148, but over a cuppa we both agree that the Phu Sang PTT has superior service & facilities.
After a natter & on the road on time, we note crowds of people lined up beside the road for kms ready to make offerings to monks.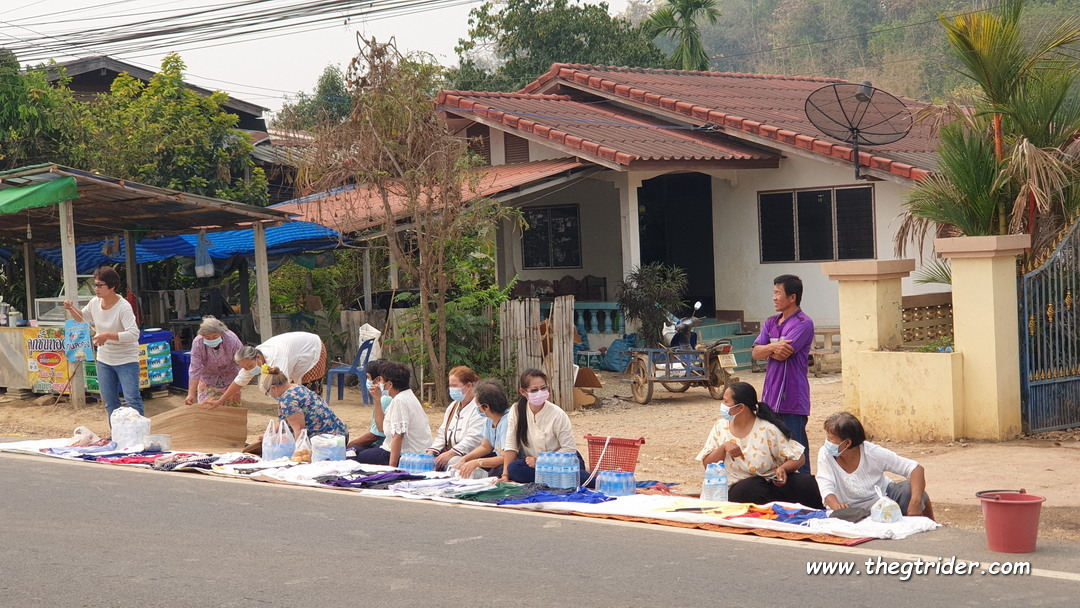 It was quite a spectacle & went for kms. There must be an amazing parade of monks coming for a special event I thought.
Every village had tens of people sitting on mats waiting beside the road, waiting in eagerly participation to make merit.
Eventually the crowd lining the road got thicker, vehicles banked up & red flashing lights appeared in the distance.
I slowed right down for the event & paused to get a photo or two of a massive parade of monks.
And there was one!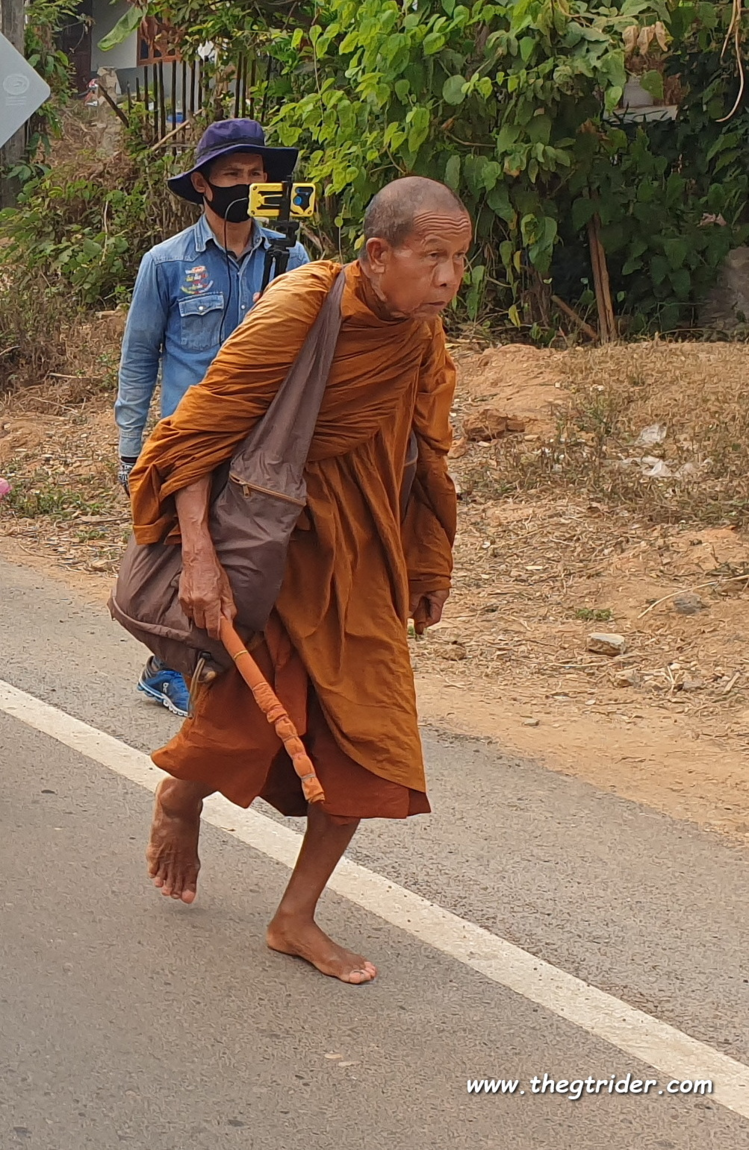 And he's got a nice entourage of followers.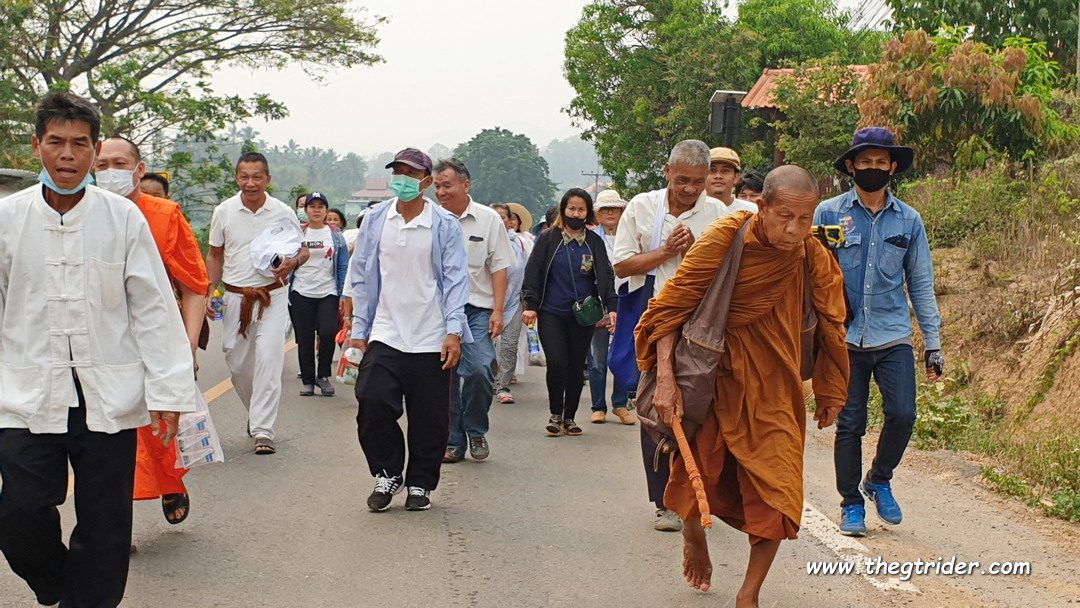 What do us mere ignorant farang know, not much of course, but a bit of digging gets some info.
The legendary monk Luang Ta Boonchuen, from Esarn.

72 Year Old Luang Ta Boon Chuen has been walking tudong from the upper regions of Northeast of Thailand to Isaan, Si Sa Ket Province to pay his respects to Luang Pu Suang of Wat Prai Pattana, a lersi-monk who was 500 years old when he passed away. Luang Ta Boon Chuen has been covering the journey, hundreds of kilometres long, barefooted, and does not receive monetary offerings, but only offerings of water and some medical supplies.
Luang Ta Boon Chuen ordained in his later years and he takes the father of the forest tradition, Luang Pu Mun Phuritthato as his role model. Enduring pain and hardship, he goes on tudong to practice the Dhamma and develop his khanti parami (patience, forebearance). The villagers that he passes are full of faith in him and many line up to pay their respects to this old monk.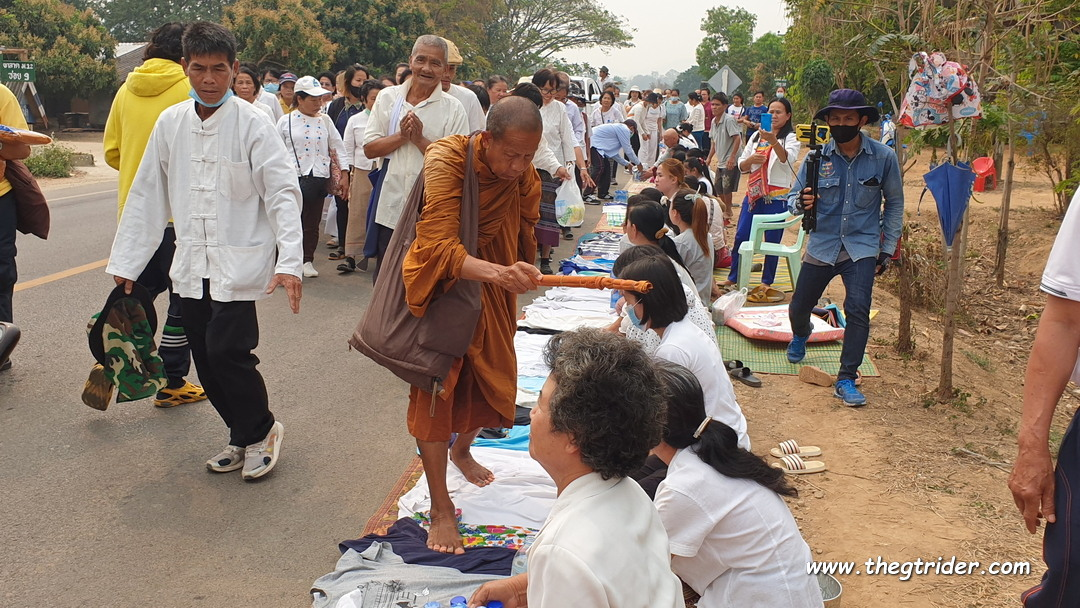 The monk who lives life on the road, non-stop walking across the nation. Walking bare feet every where.
Hundreds of people line the road wherever he goes.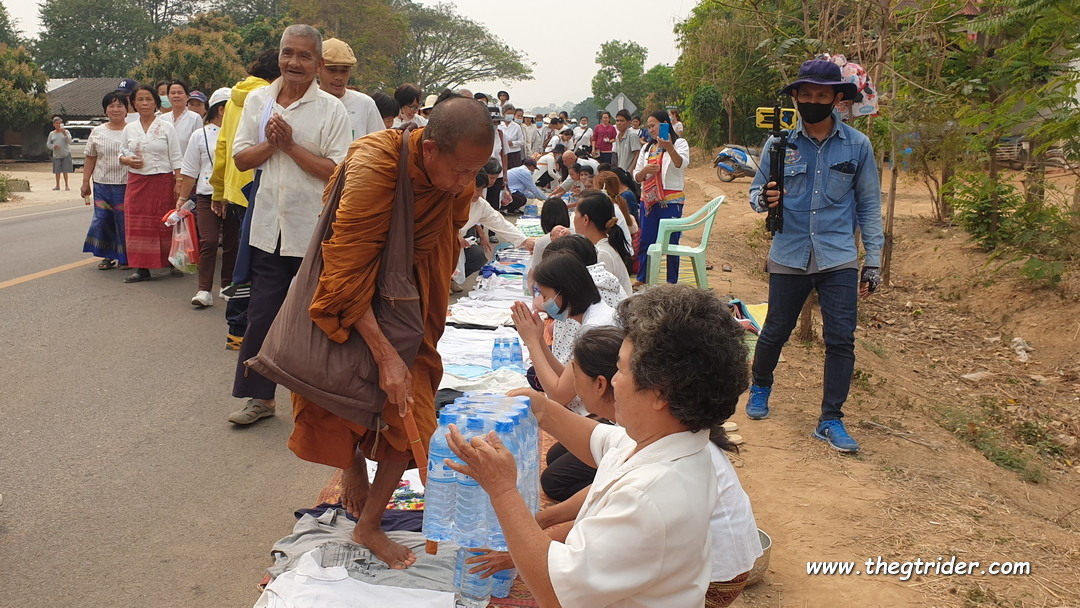 The locals provide water & items of clothing for him to walk on and ease the pain on his bare feet from walking on the hot asphalt.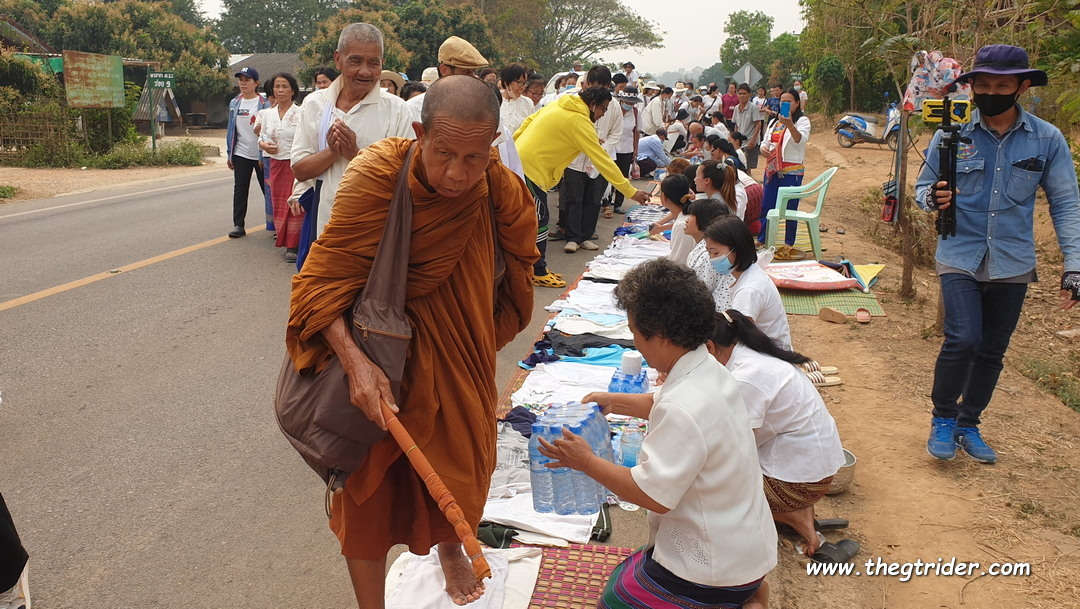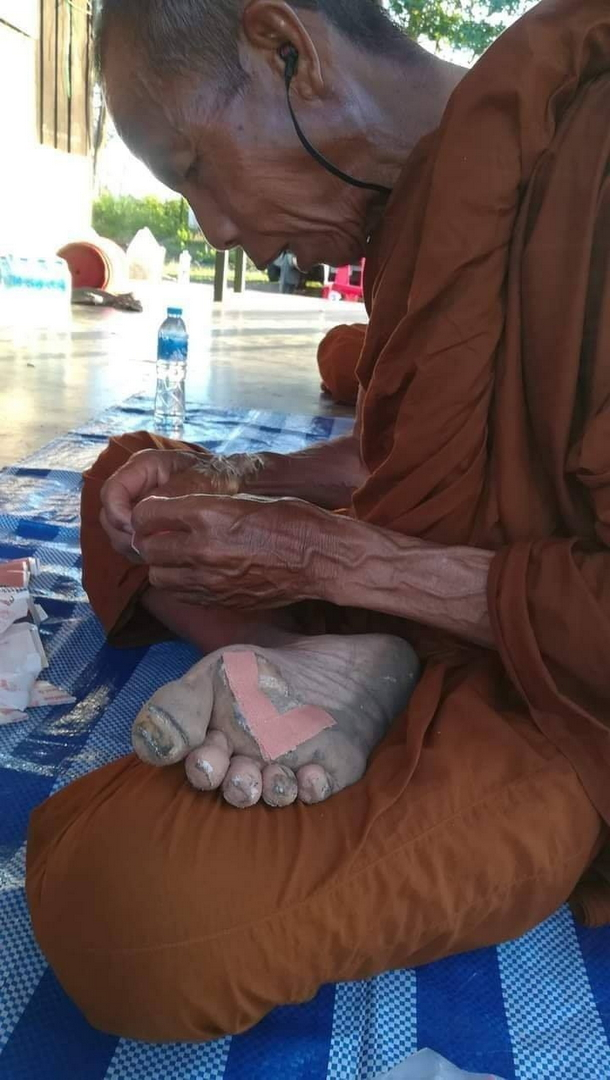 No doubt an amazing man & worshipped fondly by thousands of people along the way.
Supposedly on his way to Chiang Saen, so they say in Chiang Khong?
A legend on 1148:
Luang Ta Boonchuen.
More to come...
Last edited: