Dec 9, 2008
1,070
829
113
I'd heard whisperings about a scary steep road east of Phrae, so went to have a look
I got on the 4010 from the eastern end at Na Meun, south of Na Noi in Nan.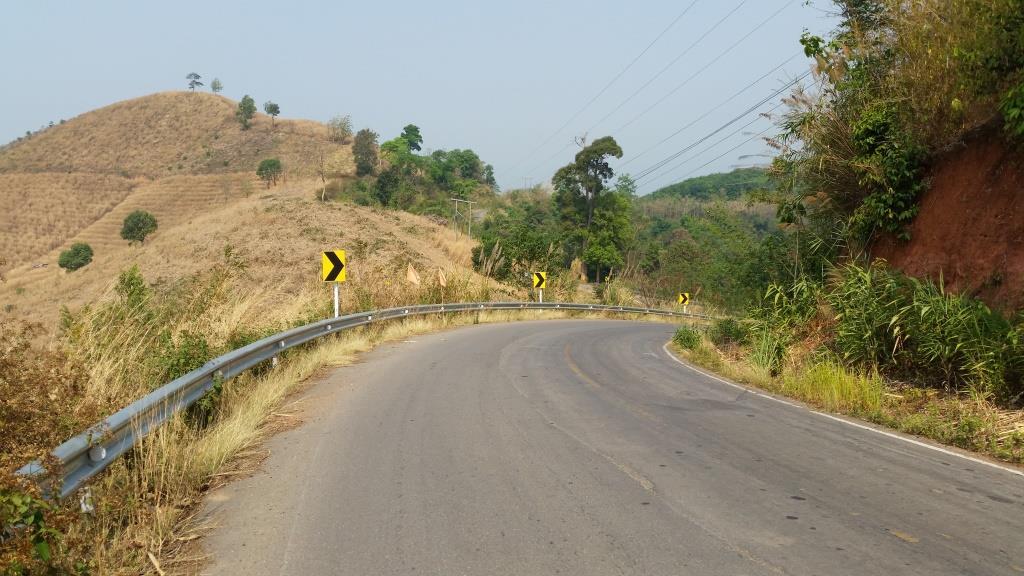 All looks normal enough... Fantastic Nan roads.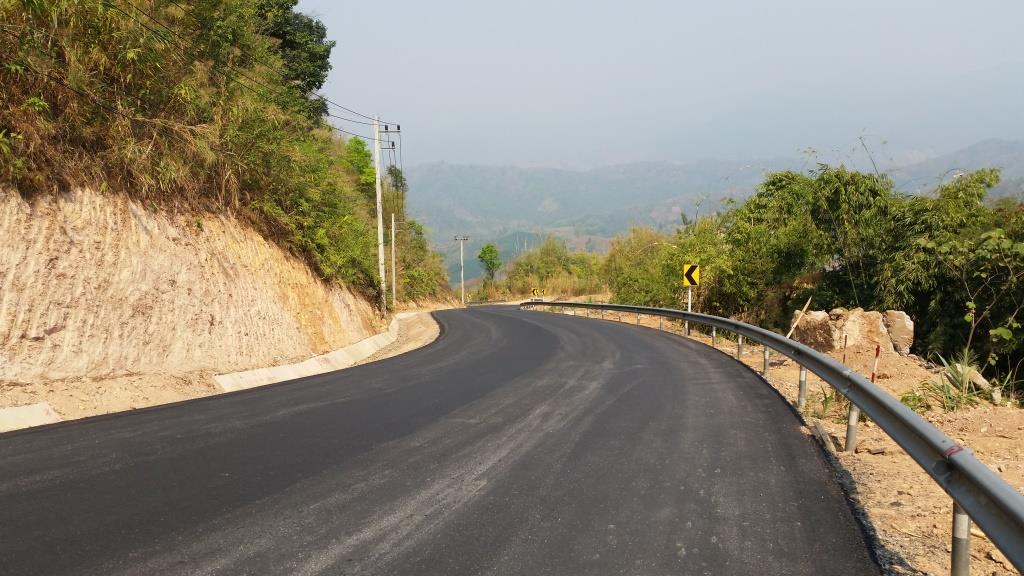 I watched this guy lead his buffalo across the stream. The baby on the bank was crying out but then followed Mum and farmer across. No-one else around, just a nice country scene.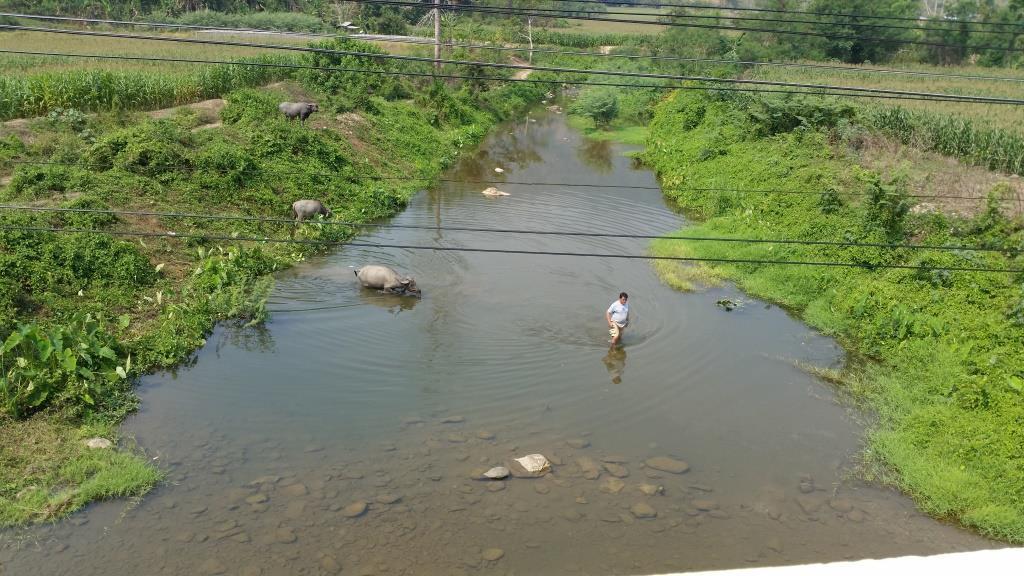 Cockeyed shot, but there are 3 waterfalls that need checking out in the rainy season, near Bahn Wang Nam Yen, halfway along the 4010 and up a smaller road a few klms north.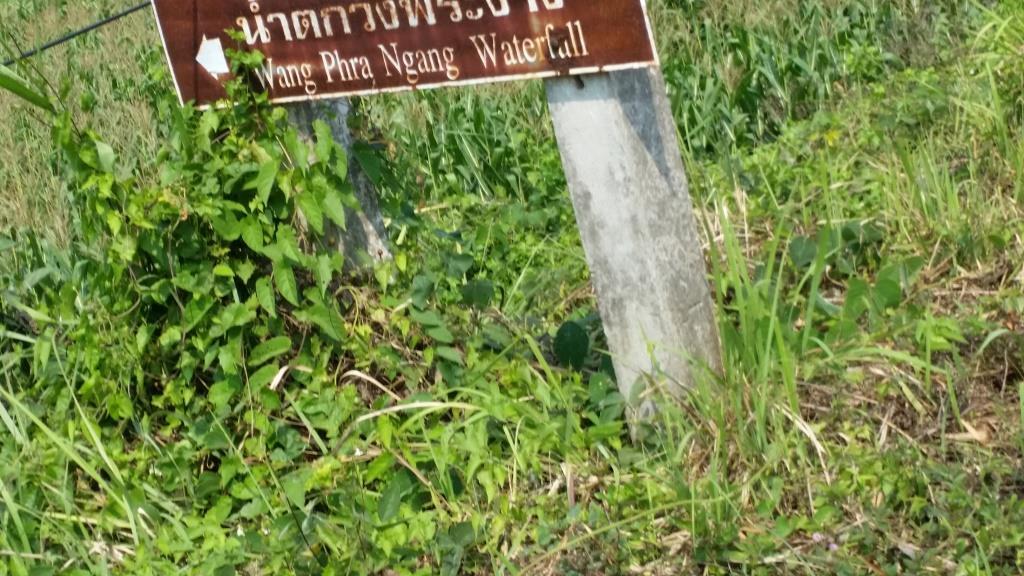 Bahn Don Moon, where the road starts climbing up to the ridge.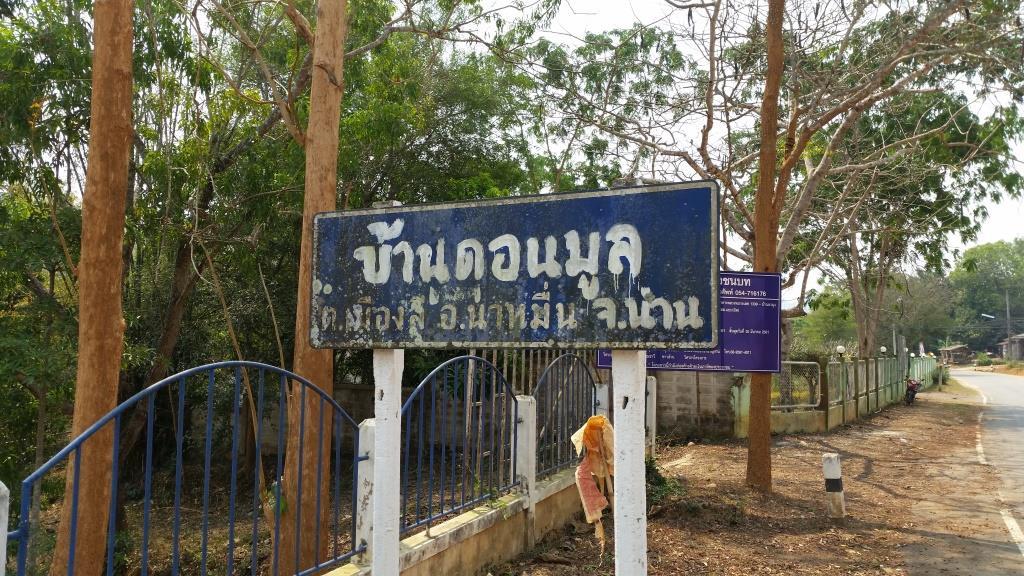 Turn off here for the steep road. 45klms to Phrae. The 4010 goes about 15klms west from here.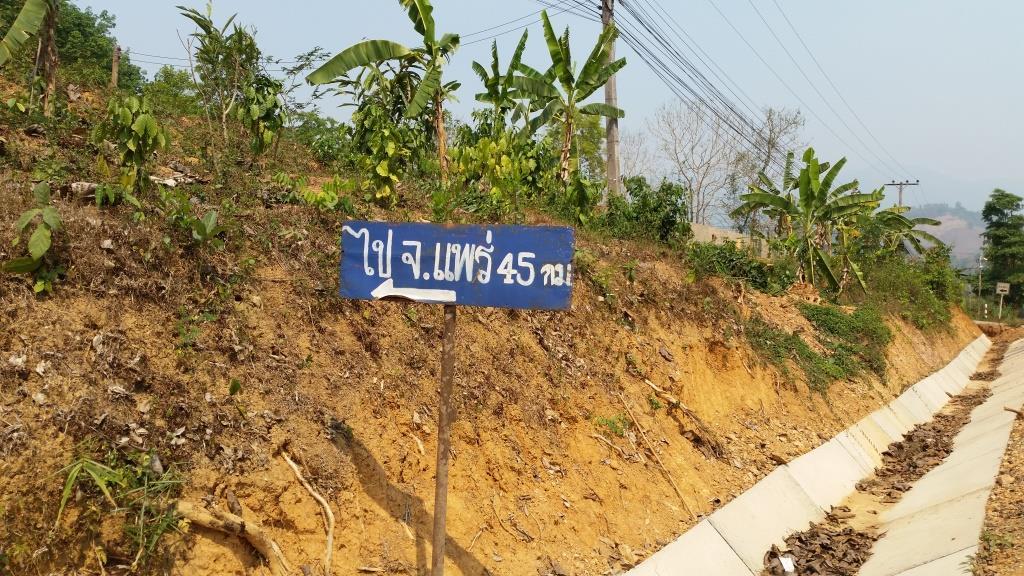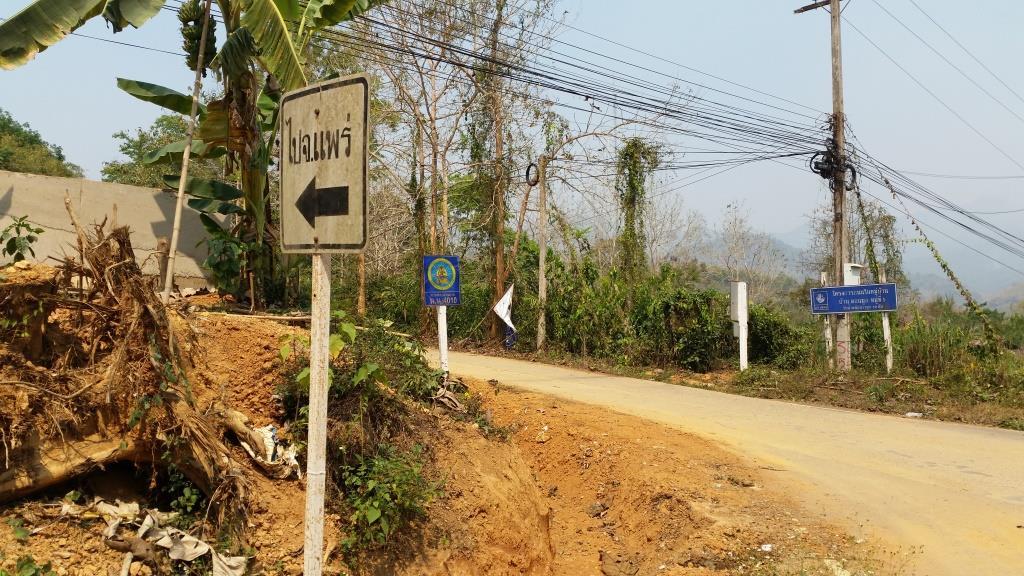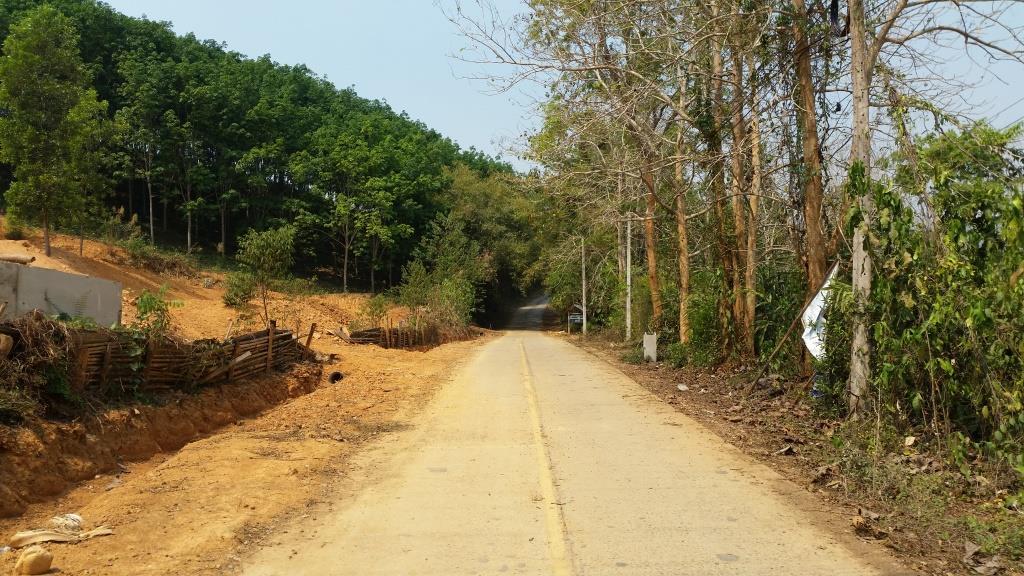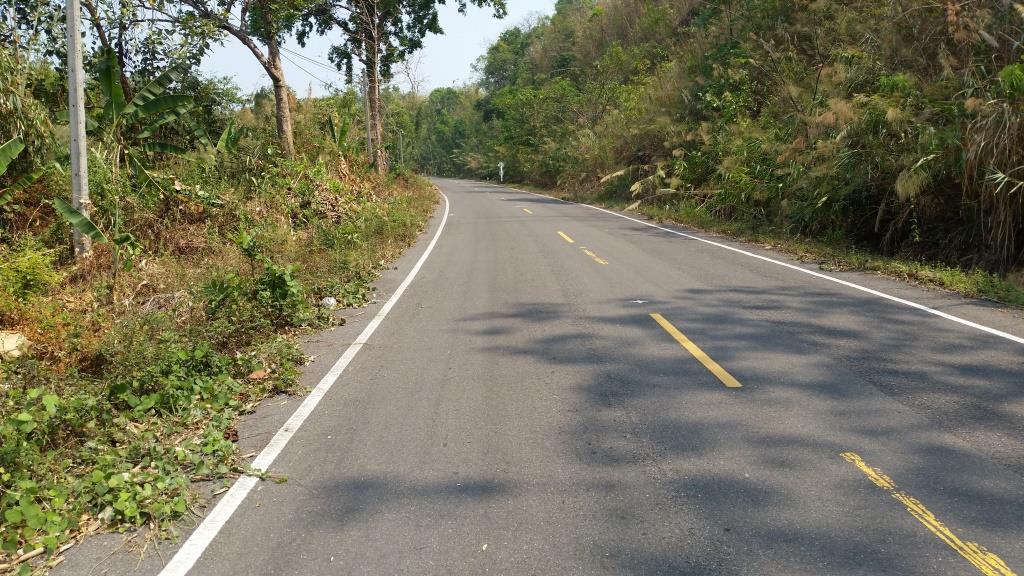 All good surfaces, concrete or tarmac.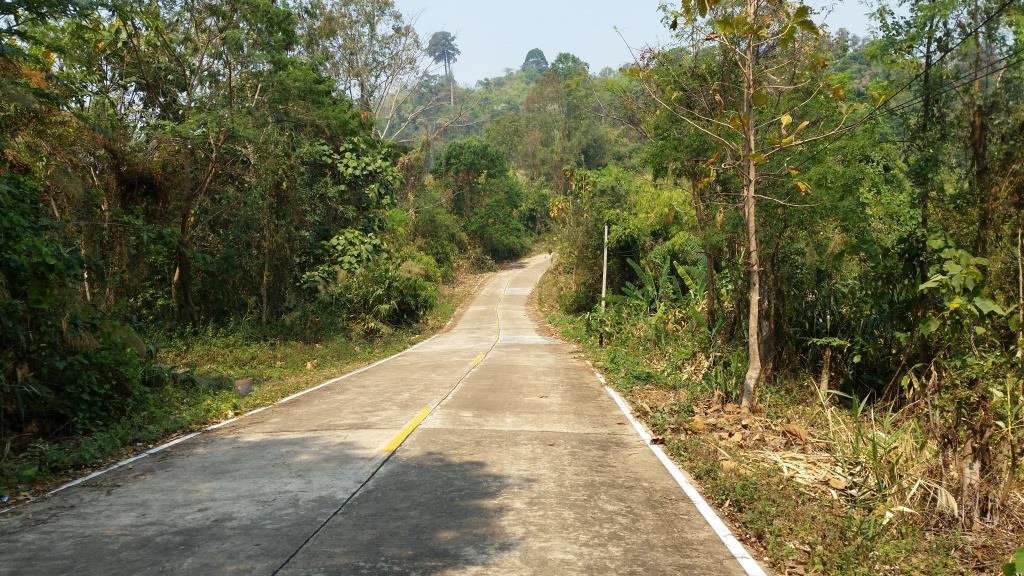 Are they trying to tell you something....... 2 signs about low gear...?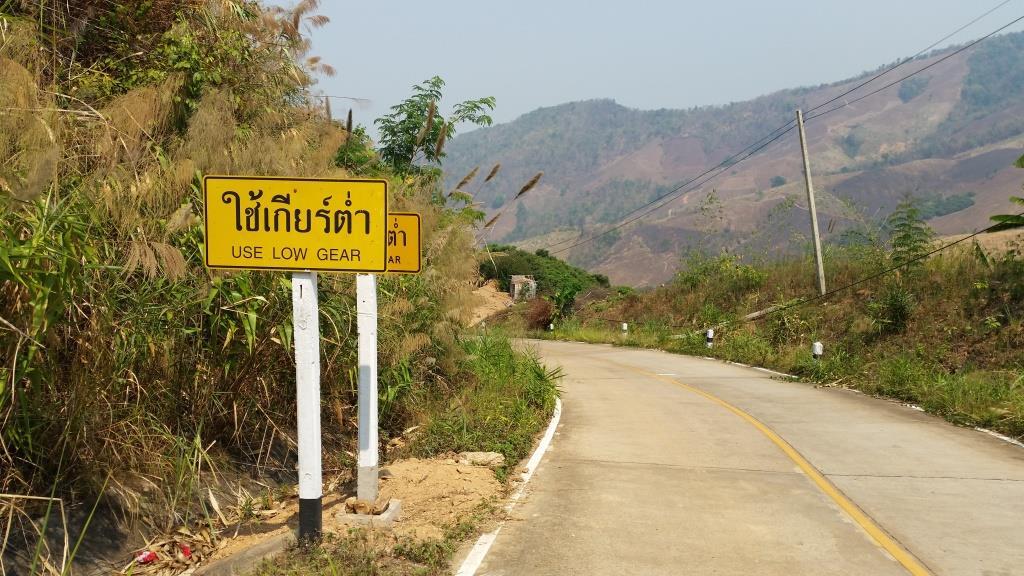 Whoa......... Blimey, where's my parachute......?
I'd just crossed the Nan / Phrae ridgeline and the road just falls away.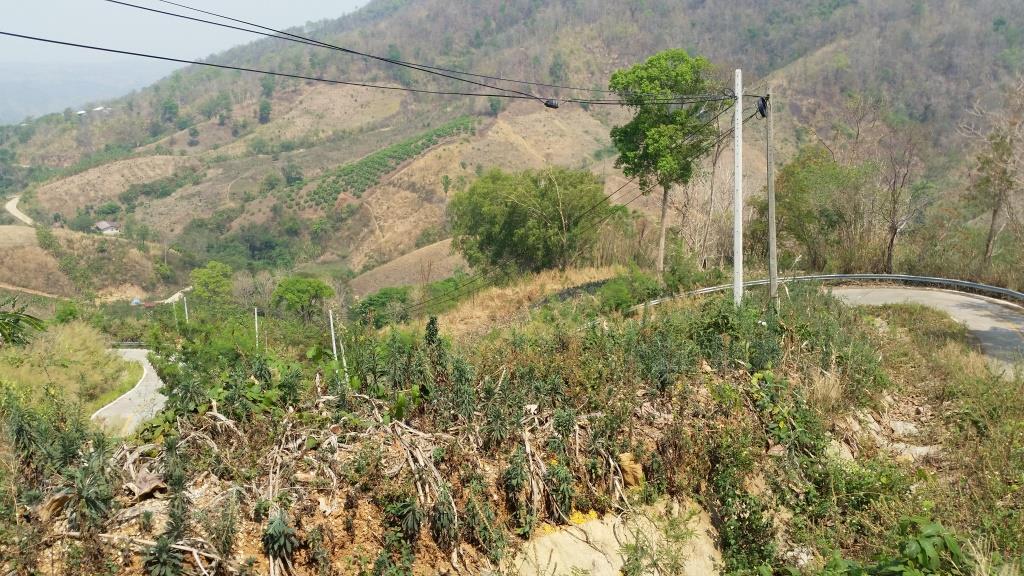 Yep, this is a steep one alright, with hairpin bends, as it zigzags downwards.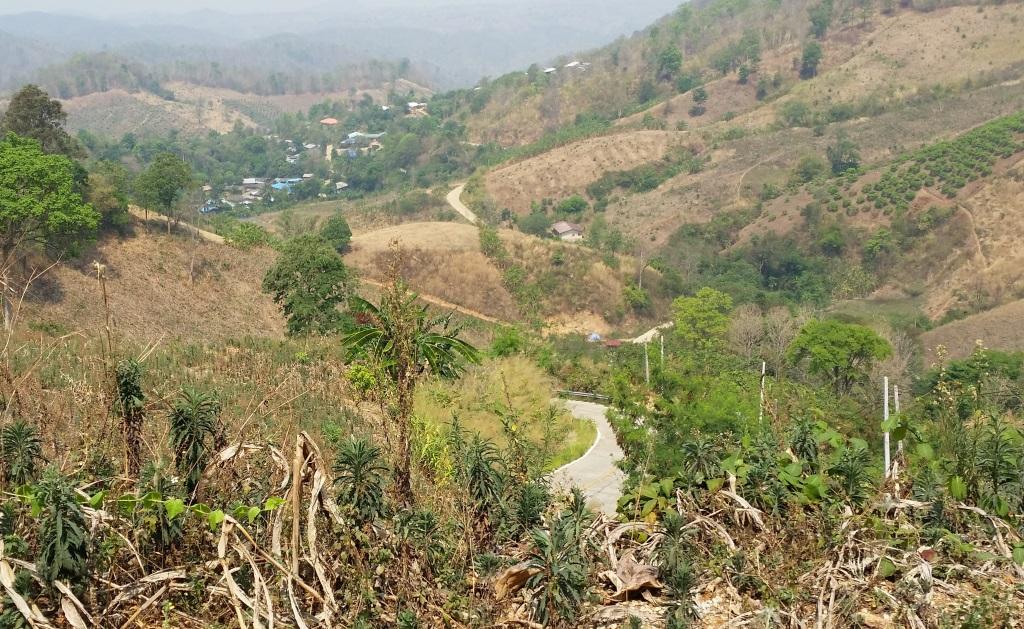 I better NOT ride this road west, on my ancient Triumph with SLS drum brakes...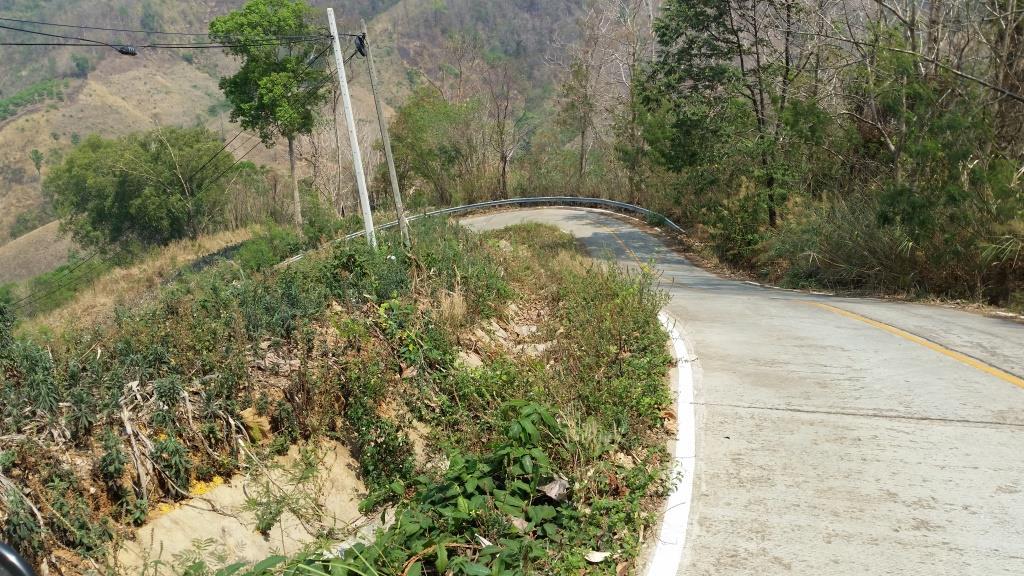 It reminds me of the "Singapore Road" from Pha Daeng, the north end of the Phu Chee Fah ridge, down onto the 1155 south of Wiang Kaen.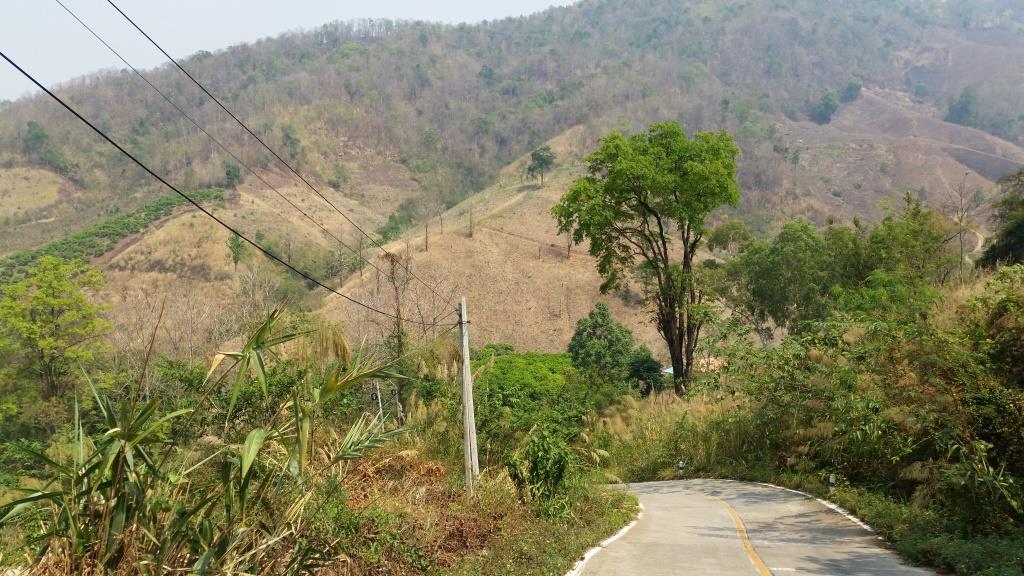 Then you come out in the flat valley and the village of Huay Oi.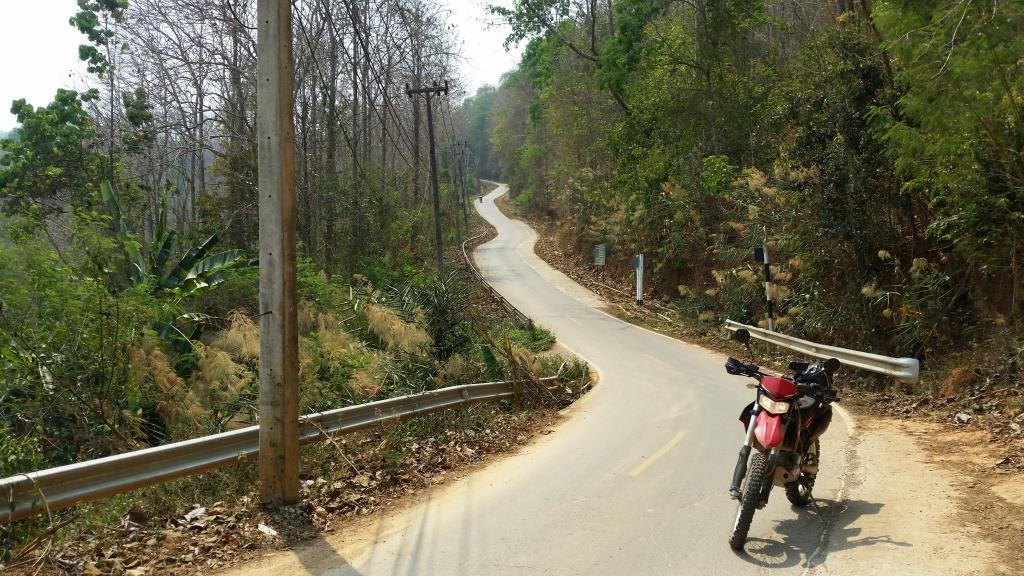 Looking back to the east.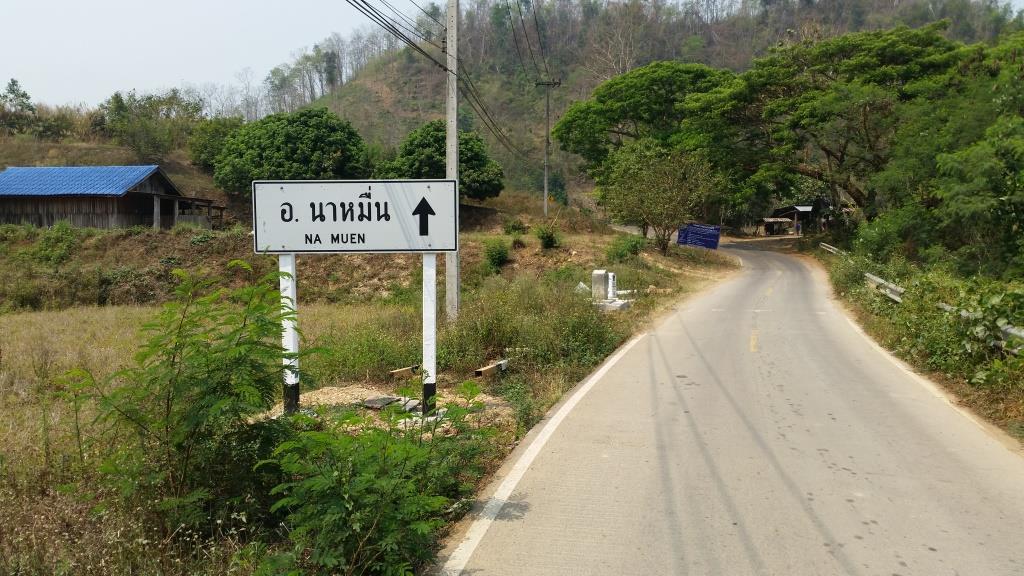 This is the western end of the 4010, crossing the provincial border on the ridge.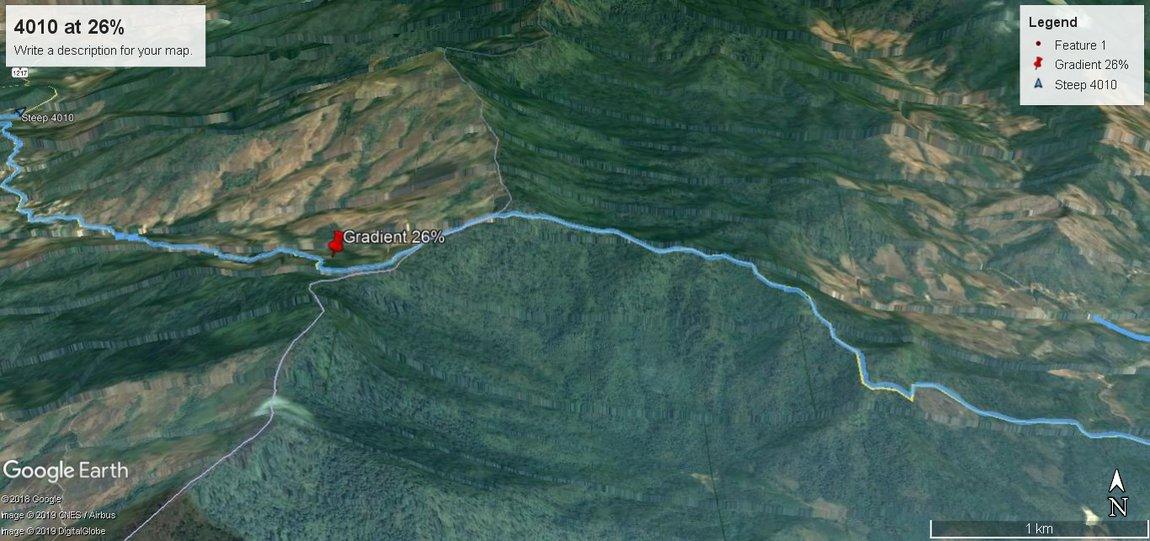 The GPS track elevation profile shows a
26% gradient
, as you come off the ridge, on the Phrae side.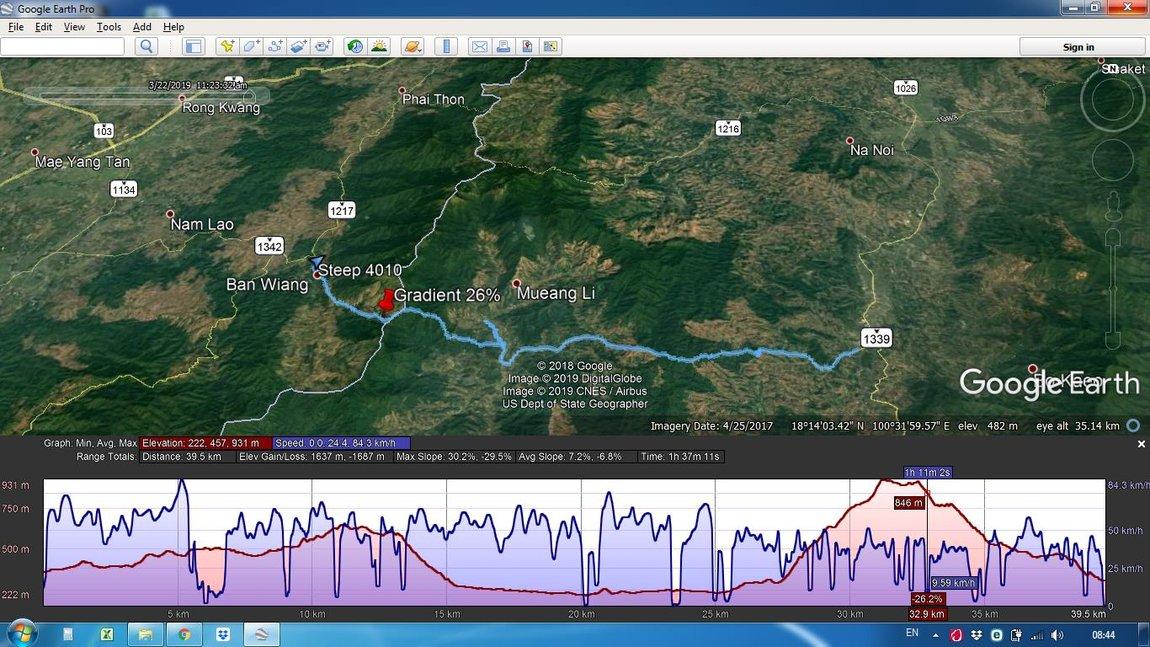 The views along this road will be fantastic when we get into the rainy season and get the greenery back.
But... be warned....... can you handle the 4010 and 25%..?