0
Staff member
Subscribed
Jan 16, 2003
13,947
4,918
113
69
Most amphurs / districts in North Thailand (if not Thailand) have a weekly "Talad Nut" where there is an open market set up for the district.
Many of the traders come from out of town & / or professional "Talad Nut" vendors who travel on a Talad Nut circuit in a province, going from one town to another for the talad nut.
In the bigger towns these perhaps are not so important, but in the quieter & more remote towns they are a big event & people come from everywhere to do their shopping for products that perhaps are not always available; and these often attract a lot of ethnic/ hill tribe people, or if on the border people from neighbouring countries - Laos or Myanmar.
Weekly Markets in Northern Thailand:
Chiang Rai Province
Ban Chambong Talad Nut, Chiang Rai province
Chiang Khong city Market - Saturdays - Chiang Rai province
Thoed Thai Talad Nut - Mondays - on the soi to the Mah Fah Luang hospital
Phayao Province
Huak Market - Chiang Kham District, Phayao province - Thai/Laos Border
Chiang Mai Province
Chom Thong - Thursday Market
Hot - Friday Market - main highway, east of the Mae Chaem River bridge
Arunothai Market - Fridays - Chiang Mai Province
Mae Hon Son Province
Mae Sariang - Saturday Morning Market - main highway beside PTT
Mae Hong Son city - Sunday Morning Market - south end of town, traffic lights
Soppong / Pang Mapha Tuesday Morning Market - Mae Hong Son Loop
There's a fantastic one at
Ban Cham Bong Market
on the Mekong, downstream from Chiang Khong on Wednesdays.
Mentioned here
On the road with Destination Thailand TV part 8
hundreds of people come from Laos by boat from villages far away inside Laos.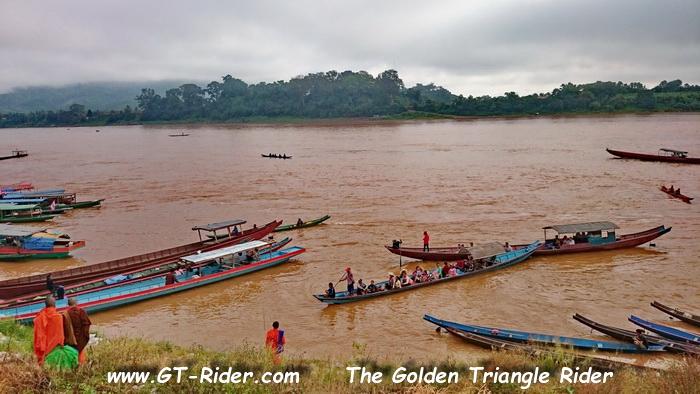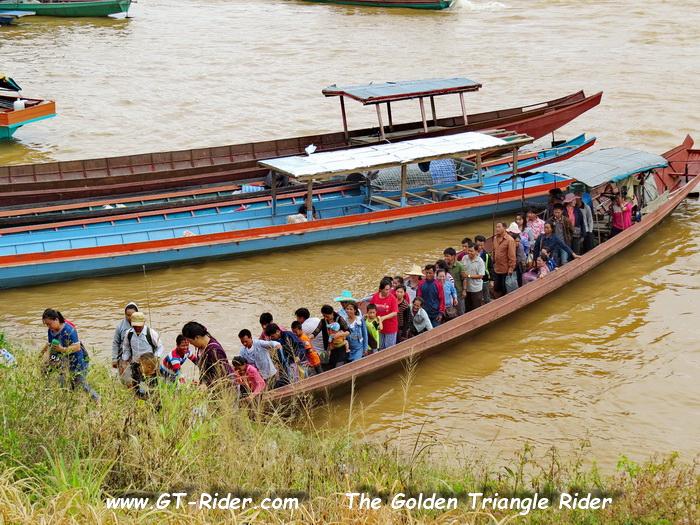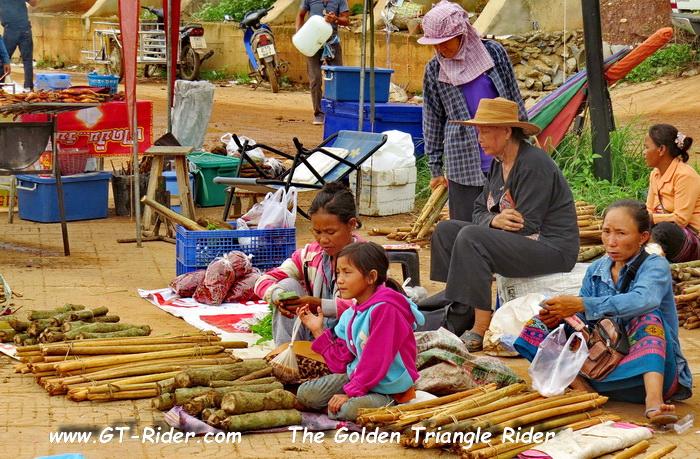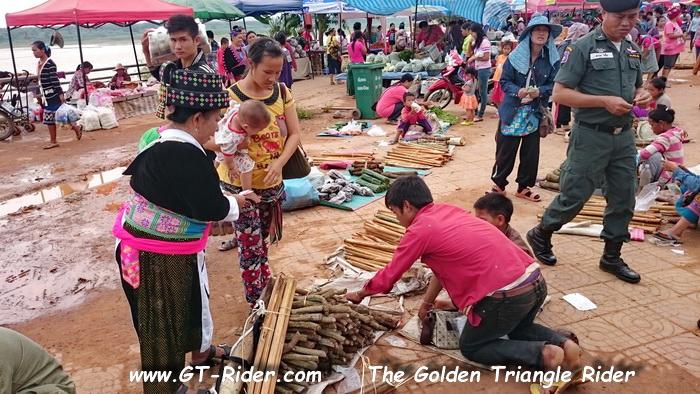 Chiang Khong city also has one on Saturdays? just past the town police station & lots of Hmong people come from inside & outside Thailand.
Sop Pong / Pang Mapha Morning - Tuesday Morning Market
Sop Pong / Pang Mapha on the Mae Hong Son Loop has one on Tuesday? & lots of Lisu & Lahu people come.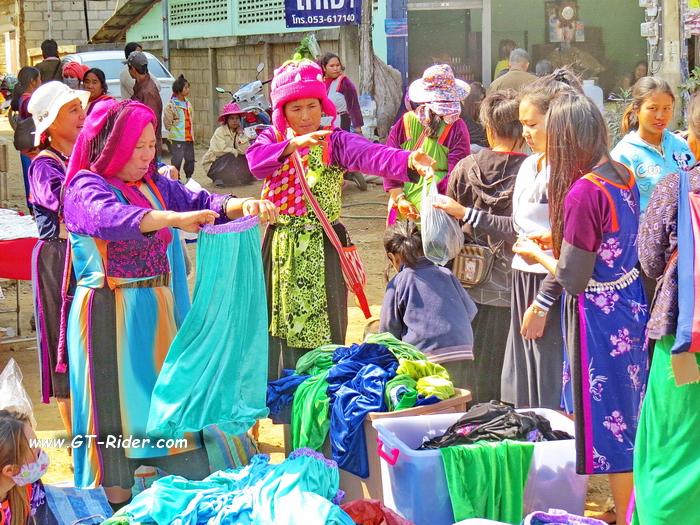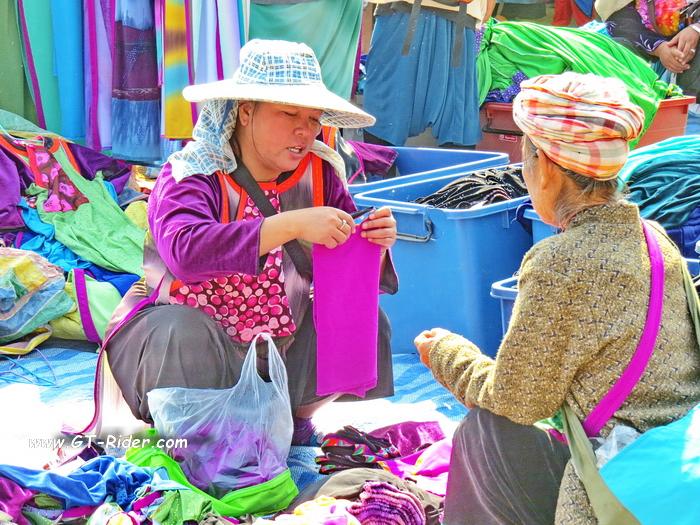 I was in Thoed Thai looking forward to my favourite early morning market,
This market has featured on GTR here
Chiang Mai - Thoed Thai Return
and here
2011 Sunflower Hill Tribe Festival. Hua Mae Kham.
and here
& I reckon it is the best traditional early morning market you can see in North Thailand.
but it was quiet & as fate would have it - Monday is Talad Nut day in Thoed Thai.
So off to the find the market & check out the local early morning risers.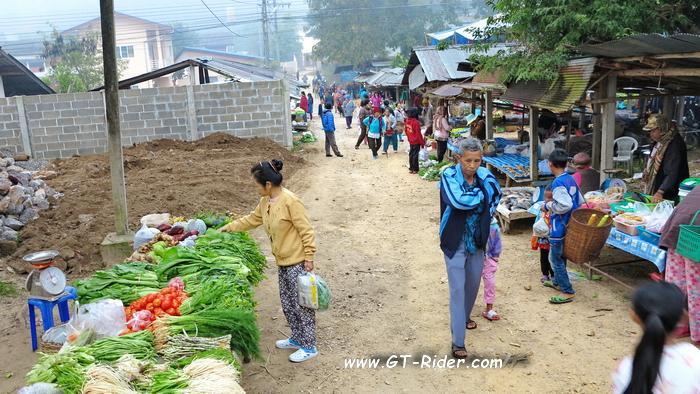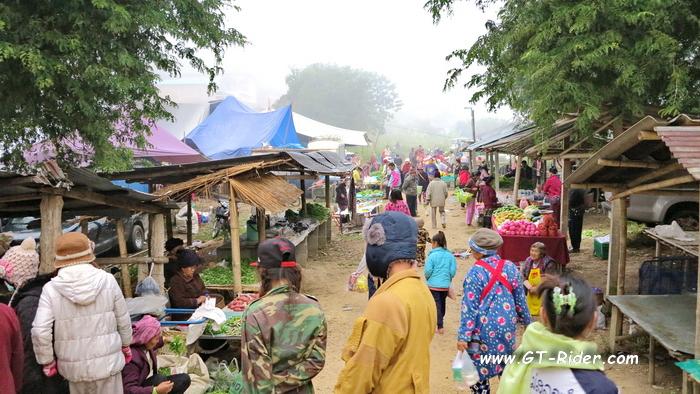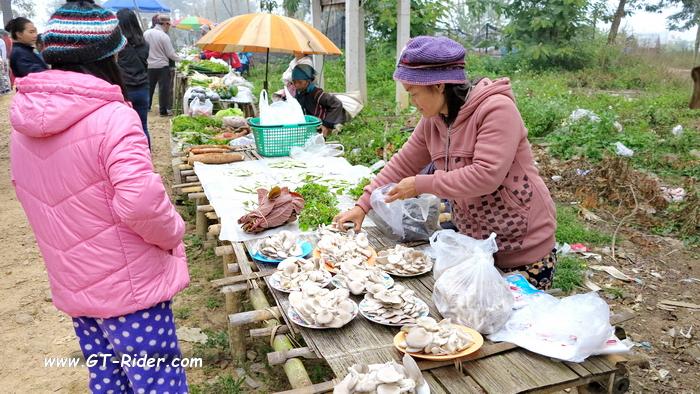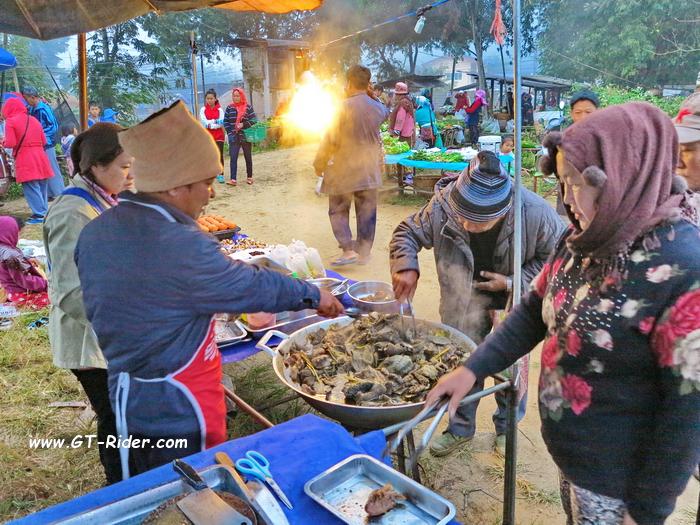 Most of the people are Akha & Shan & it's a fabulous mix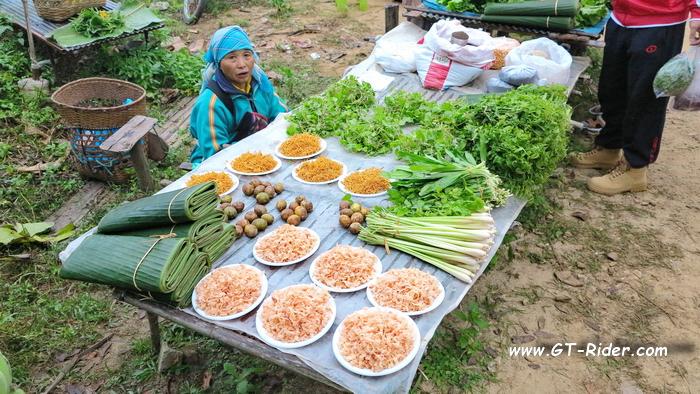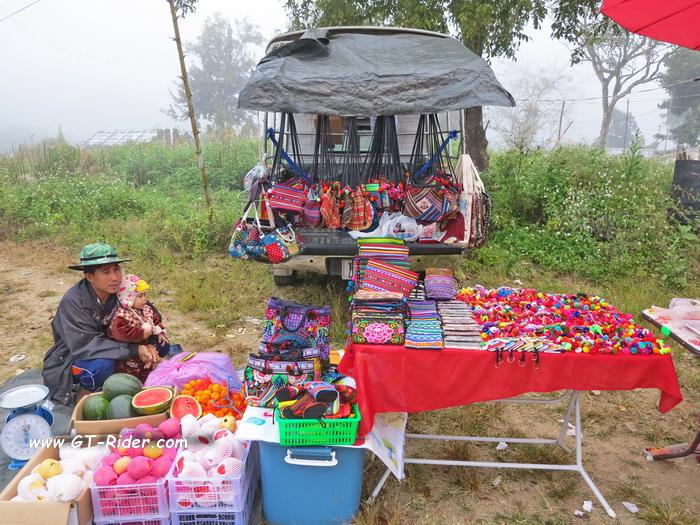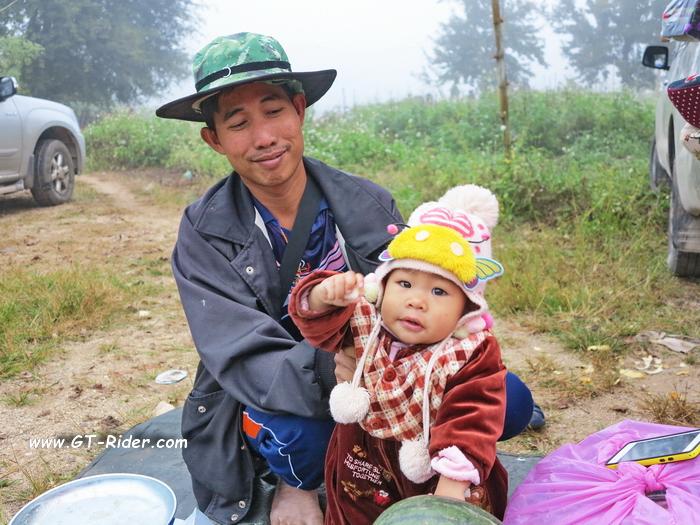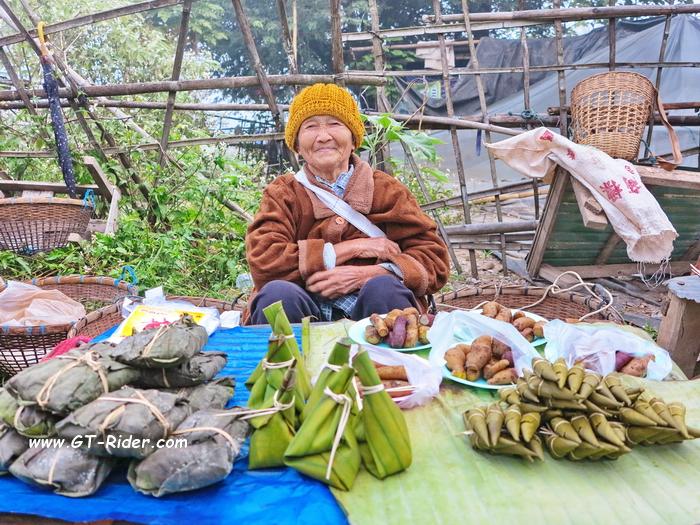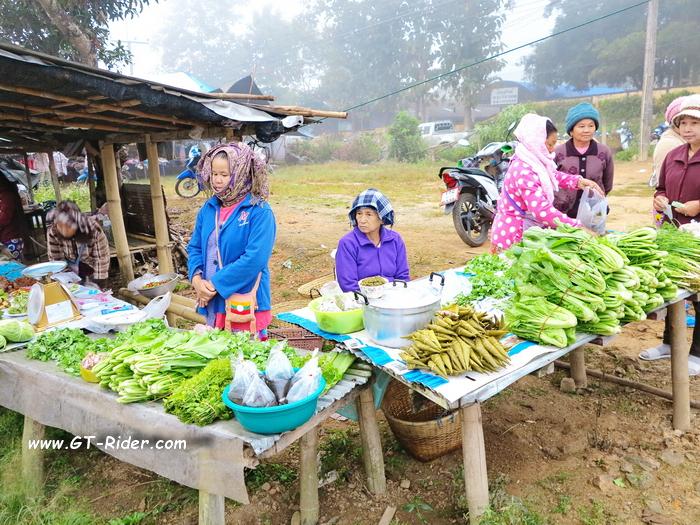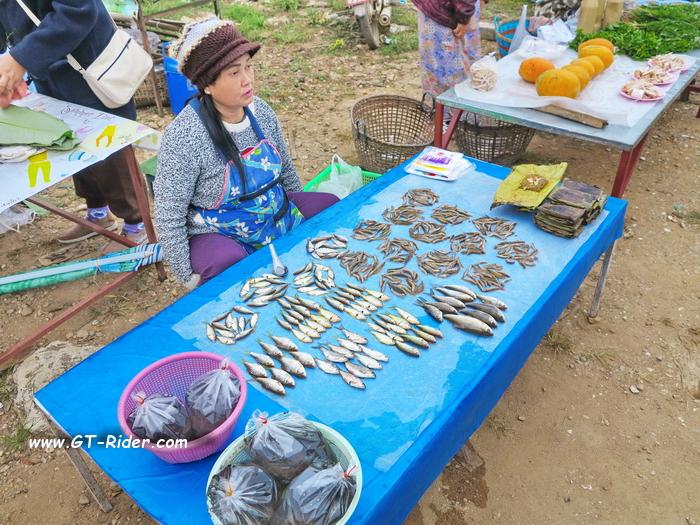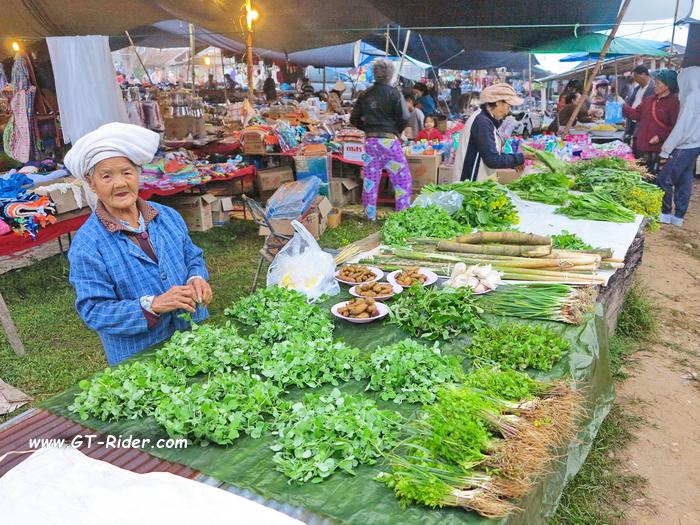 It gets cold in the morning in the mountains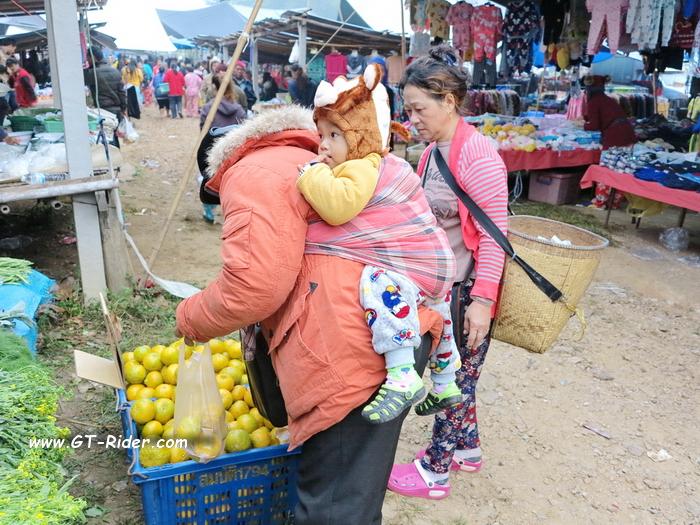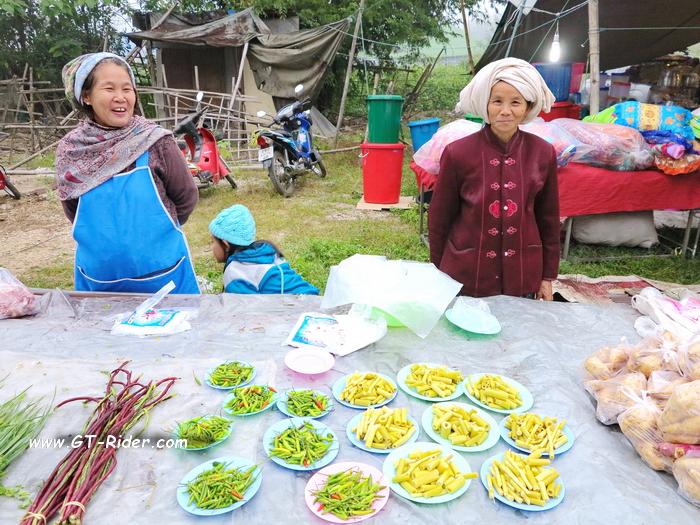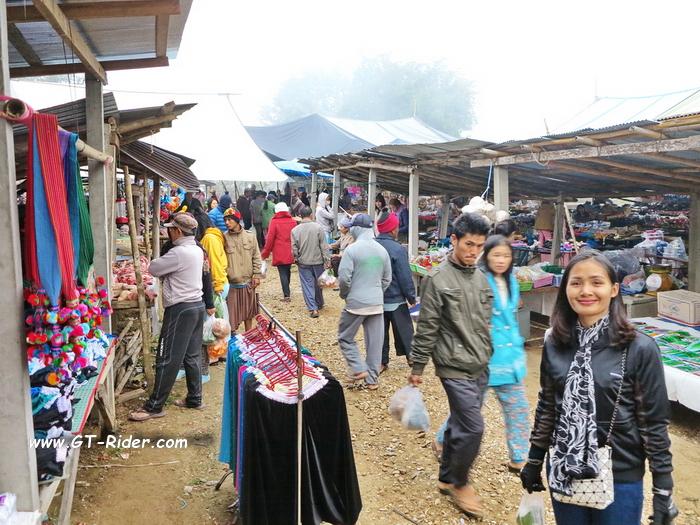 The GF aka, Madam Champa, loves chatting with the locals too.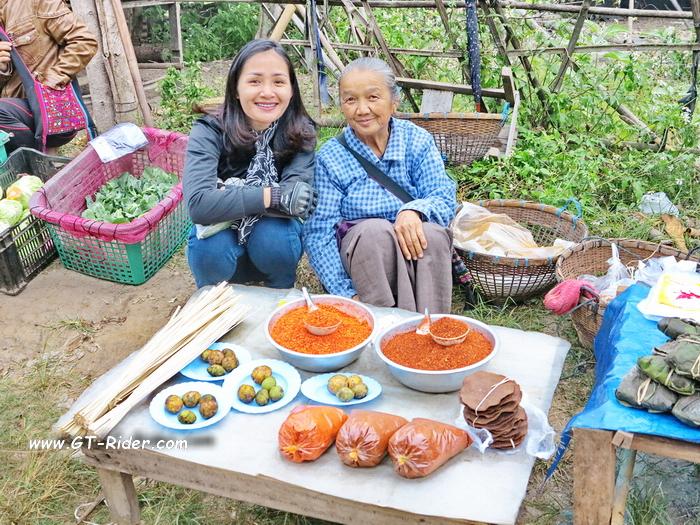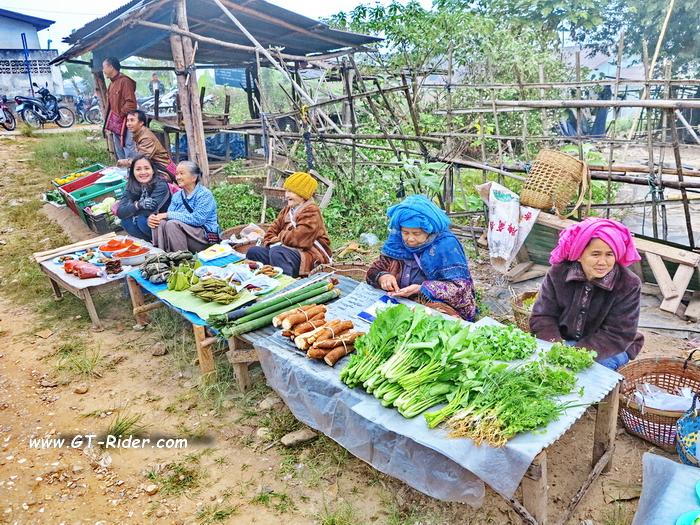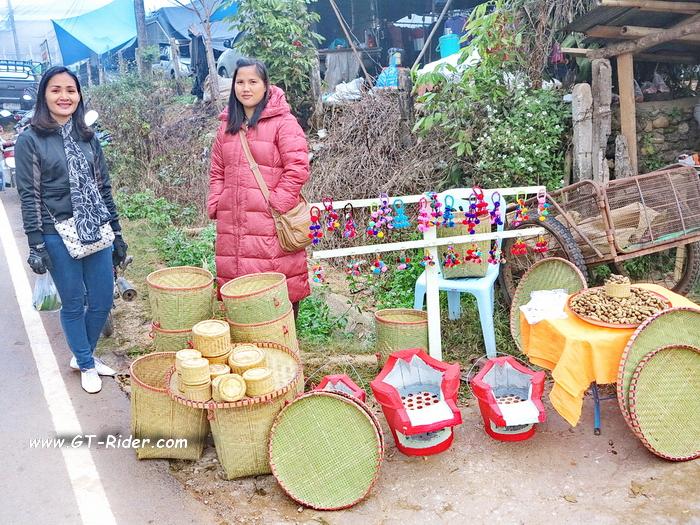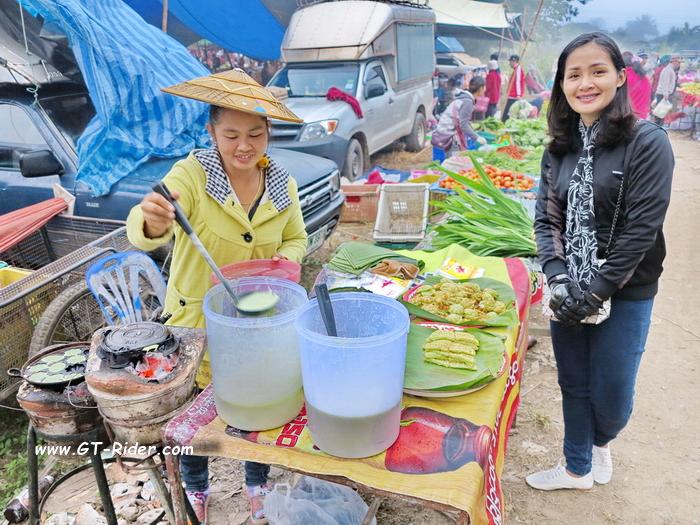 Akhas heading home from the market.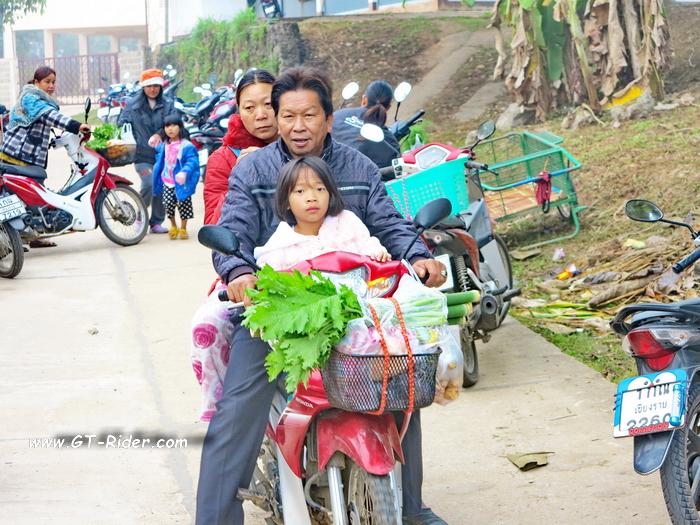 Location of the Thoed Thai Talad Nut
It's on the soi to the Mah Fah Luang hospital.
Less than 1kms from the regular early morning market
GPS Waypoint: N20 14.813 E99 39.369
Check it out if you're ever in TT on a Monday.
Loads of fun, but nippy in the morning.
As stated earlier there are loads of Talad Nuts around the North.
The more remote ones would be the best.
I reckon Mae Sam Laep must have one.
Huak on the border with Laos, out of Chiang Kham, has one on a Thursday I think.
Huay Phueng out of Mae Hong Son & on the border with Myanmar & Shan state has one a week too I believe.
Piang Luang & Arunothai also on the Myanmar Borders, out of Chiang Dao must have good ones too.
Tha Ton probably has a good one with Shan people coming down the Kok from Myanmar too.
Chiang Saen on the Mekong also has an interesting one with lots of people from Laos.
If anyone else has some Talad Nut tips & pics, please share them.
Last edited: