0
Staff member
Subscribed
Jan 16, 2003
14,098
5,084
113
69
12 June 2017
Govt to hand out B1.4bn to former communists
Govt to hand out B1.4bn to former communists
The government will next Wednesday hand out a total of 1.4 billion baht to 6,183 ex-comrades in "pocket money", as a parting gift to former members of the now-defunct Communist Party of Thailand (CPT).
The money, intended to help them stand firmly on their feet for the future, is the last installment in a financial package that was agreed in 1980 when then Prime Minister Prem Tinsulanonda urged CPT members to turn their backs on the party and join a national development programme.
Former CPT members and supporters were first given plots of land, followed by help in 2002 and 2009, and with one last batch of help planned for this week, said Col Phirawat Saengthong, spokesman for the Internal Security Operations Command.
The Prayut Chan-o-cha cabinet approved the financial assistance last month, in which each will receive 225,000 baht, he said.
This group of ex-comrades are eligible for the money because they meet certain criteria: They surrendered themselves to the government, have never received help, and are currently struggling against poverty, said Col Phirawat.
At 1pm on June 21, authorities will start handing out the money to the recipients simultaneously at 11 locations around the country.
Those who live in the Central Plains can report to officials at the Army Club in Bangkok or the 9th Infantry Division, known as Surasi Military Base, in Kanchanaburi.
Deputy Prime Minister Prawit Wongsuwon will preside over the event in Bangkok where he will meet 294 ex-comrades.
Other nine locations, mainly in military compounds, are in the northeastern provinces of Nakhon Ratchasima, Udon Thani, Nakhon Phanom and Mukdahan, the northern provinces of Nan and Tak and the southern provinces of Nakhon Si Thammarat, Surat Thani and Phatthalung.
​
An interesting report. The original agreement was made in 1980 & its only taken 37 years for the deal to completed & the final "compensation given to those defecting to the safety of the government". You have to wonder how many have died in the meantime?
In the 60s-70-80s- there were many places in the mountainous North & a few in the N-E where the communists were holed up in the war against the government.
Many of these places now have fantastic mountain roads that pass through their old strong holds.
Some of these places have featured on GTR & maybe worth noting
1. Phu Phayak in Nan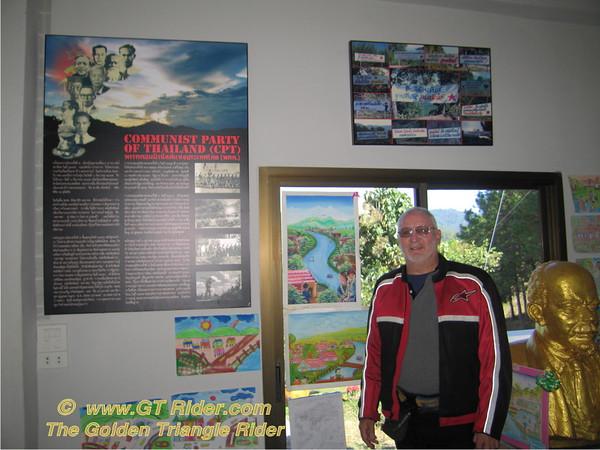 Return to Nan & back to the future?
A Saucerful Of Secrets In Northern Nan
2. Doi Pha Tang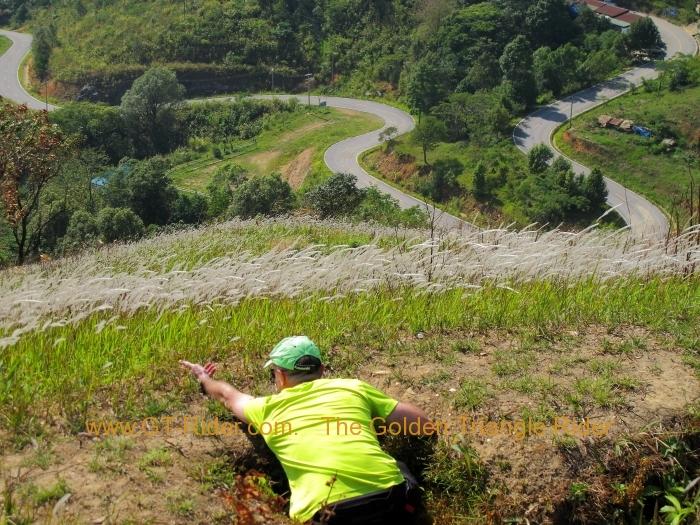 Doi Pha Tang - a meander. Chiang Mai - Chiang Kham - Chiang Khong return.
3. Phaya Phipak (the big dipper)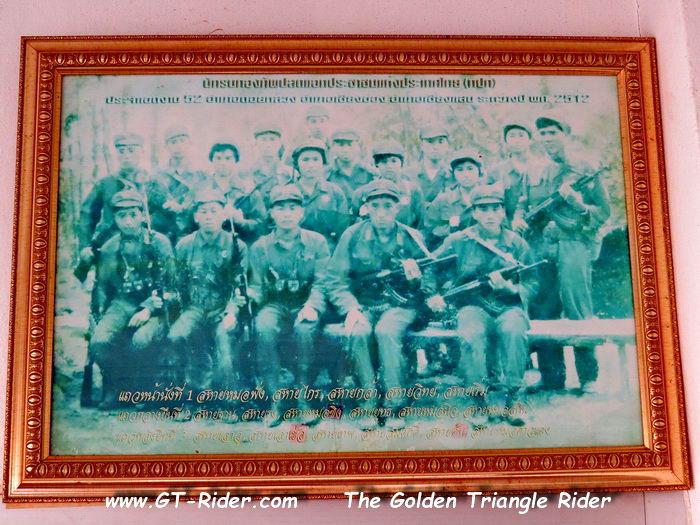 On the road with Destination Thailand TV part 8
R4018 The Phaya Phipak road
4. Phu Hin Rongkla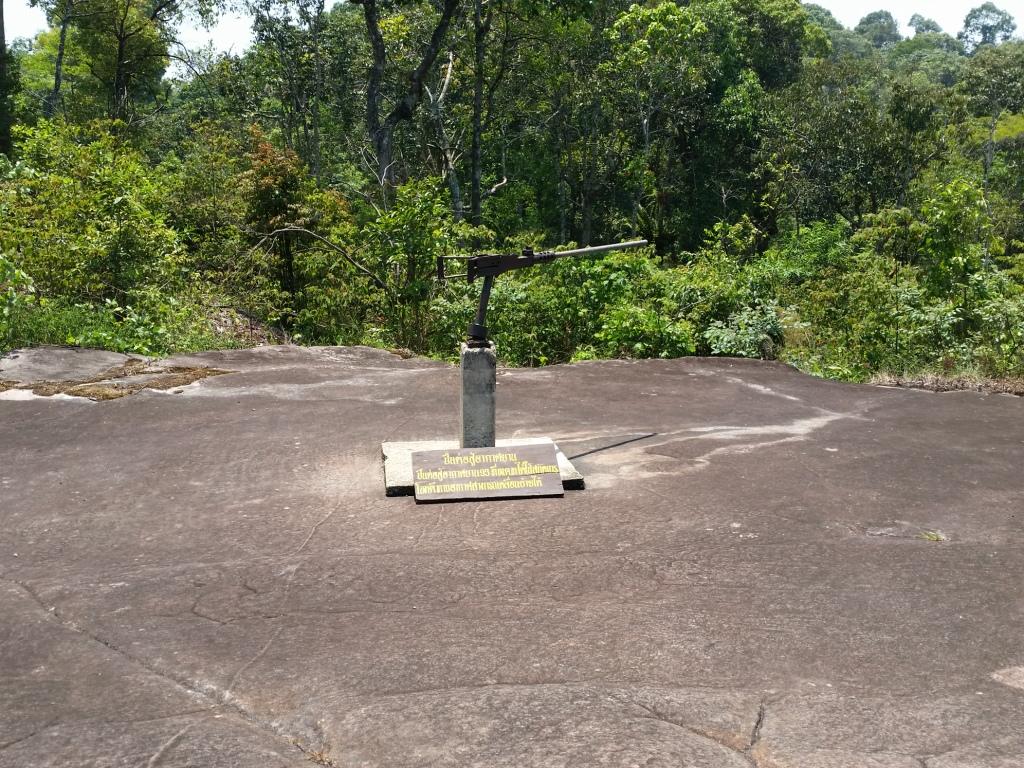 Thundering around March 2015
Chiang Mai - Dan Sai / Phi Ta Khon 2010 Return
5. Khao Khor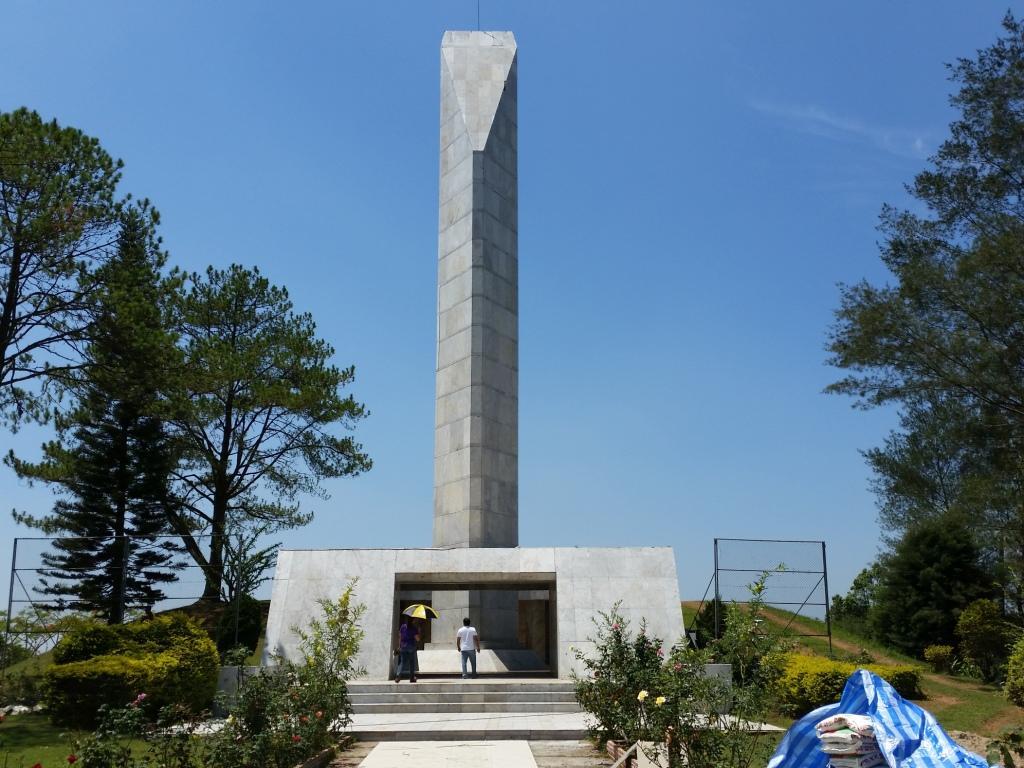 Thundering around March 2015
6. Phu Pan mountain range Sakhon Nakhon - Kalasin
I cant find a ride report for this but in
Bridges and Mountains - Mukdahan to Chiangmai
Jurgen picks up on a house where Ho Chi Minh used to reside, preparing the start of his resistance battle in Vietnam
Uncle HO had a couple of houses in N-E Thailand, & ended up in Phichit for awhile. Such were those early easy going days.
7. The Huai Kwan memorial out of Chiang Sean is where in 1970 a group communists massacred some government officials who supposedly came to accept their surrender.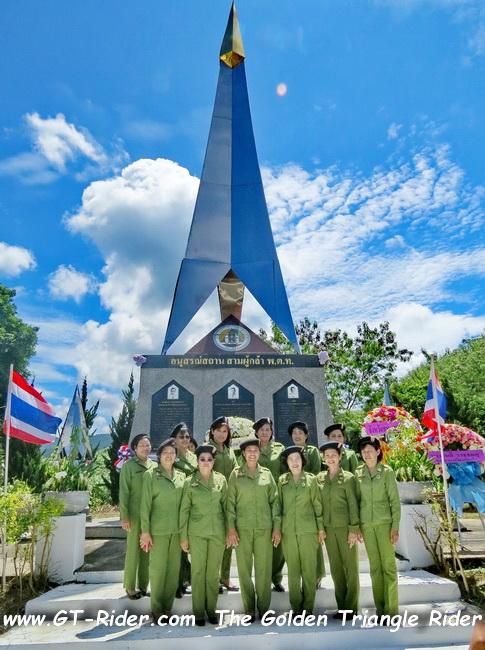 Huay Gwan Memorial
Nakhon Phanom also has an interesting history & association with communism
Nakhon Phanom - An Out Of The Way Old Communist Province?
Check em out.
Understanding some of this history makes the touring & visiting these places a lot more worthwhile & rewarding.
Last edited: