0
Staff member
Subscribed
Jan 16, 2003
13,841
4,802
113
69
Something a bit different but a total joy for me to be able to do.
A quick blast around the Nan - the King of Big Bike Touring Provinces.
Due to the traffic mayhem over Christmas & New Year I oped not to travel to Chiang Mai & hook up with my son Jason, but promised a short bike trip with him post new year, to do a couple of roads he has always dreamed of: R1148& R1081 for T3.
I mosey'ed on down to Chiang Mai from Chiang Khong via my preferred route from Chiang Khong: R1290 Paradise Road - Chiang Saen R1016 - Mae Chan R1089 - Tha Ton / Fang R107 - Chiang Mai. Why do I prefer this route? It avoids R118 from Mae Suai - Mae Kachan and the annoying traffic with the 80kph road hogs hugging the centre lane.
The Top North Hotel is the current GTR favourite spot to hang out at
Massive rooms in the old wing @ 450 baht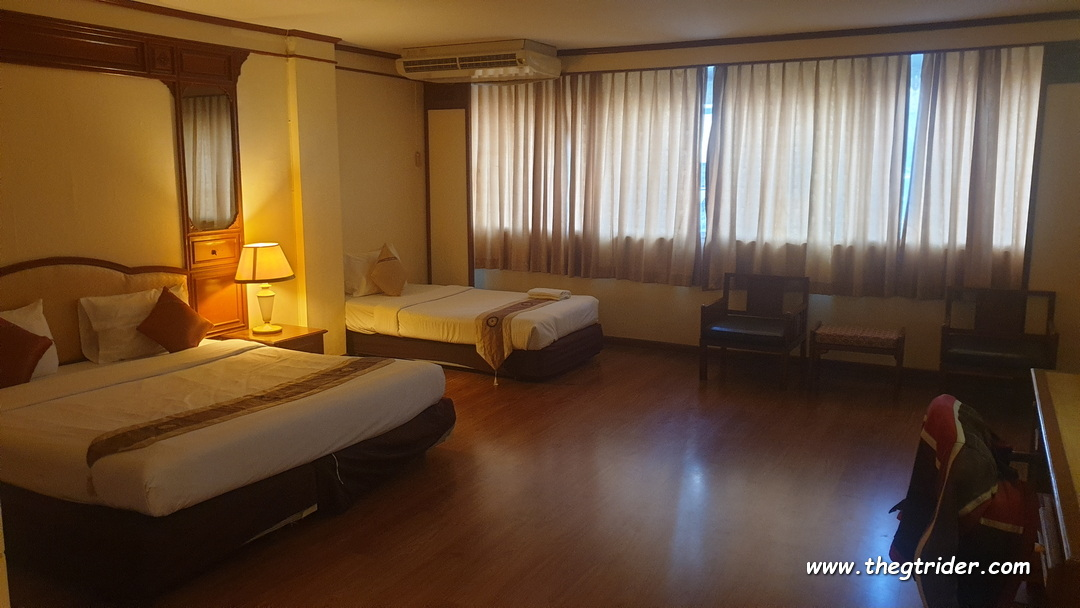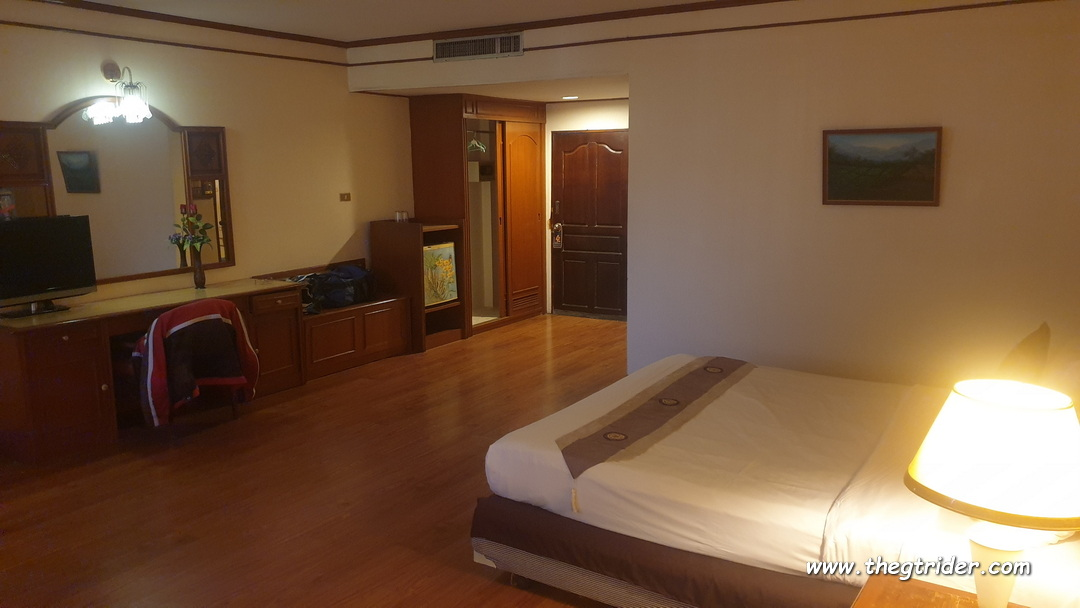 Plus a pool should you be so inclined.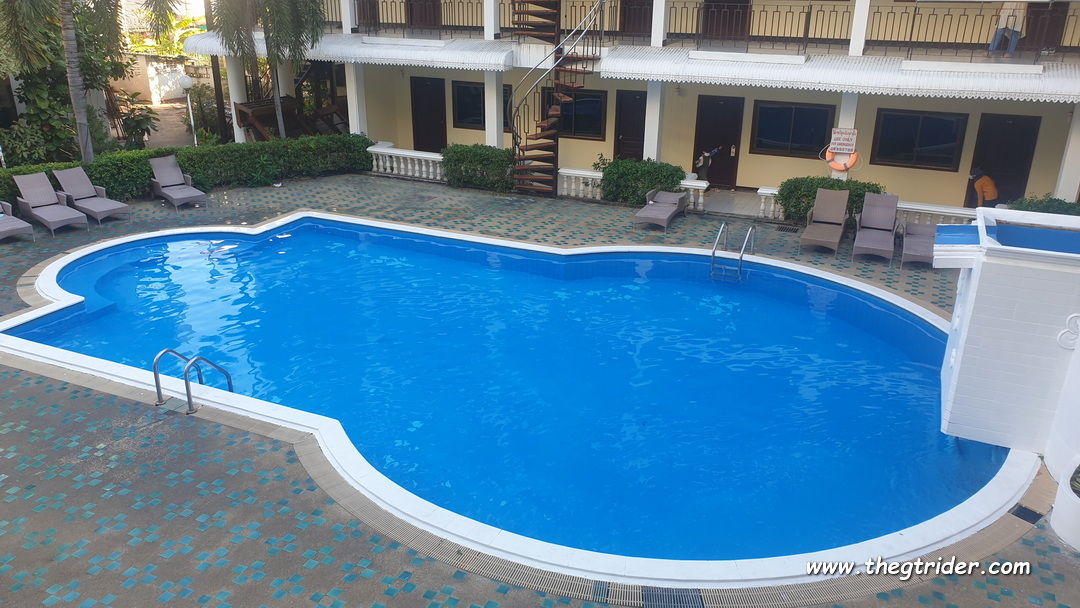 But sadly in the old wing there's no bum gun & that was a shock to the system!
In low season the old wing at the top north was closed & you stayed in the new wing, with smaller rooms, hotter water & a shower, plus you got a bum gun.
The price 450 baht.
In high season the old wing was opened with rooms for 450 baht & the price for the new rooms went up to 600 baht.
My hotel booking was done online & I opted for the same price, not realizing I wasnt getting a bum gun. Oh well. Next time I know - get a bum gun room, its worth the bit extra. 55
Social duties saw me hang out in Cnx for 3 nights to catch up to a few friends & check up on life & any biz recovery.
Seepak restaurant in Mae Rim where I used to live kicked things off.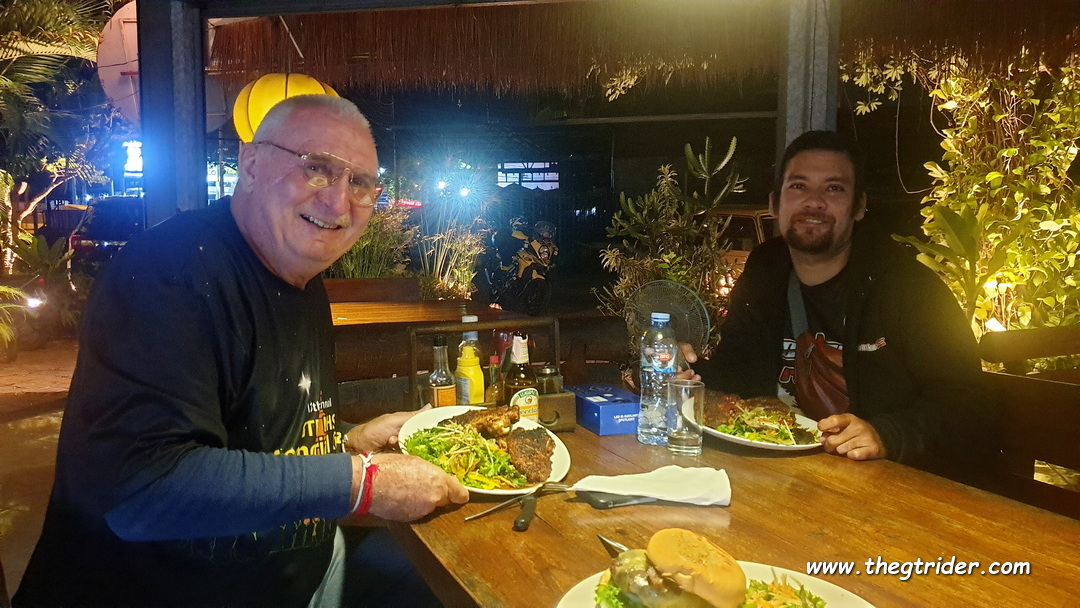 The GTR favourite spicy Gai Seepak is the favourite for the old fellah & his son
I was exploring around the back blocks of Mae Rim and stumbled across Sala Cafe which I have heard about. Its a really neat coffee shop/bakery with good Thai tucker at sensible prices. Quite a little gem actually:thumbup:. Absolute peace and quite with good views and friendly staff...

www.gt-rider.com
Back in the big concrete jungle, I had the pleasure & joy of hitting Into a Garden on the south side of the moat.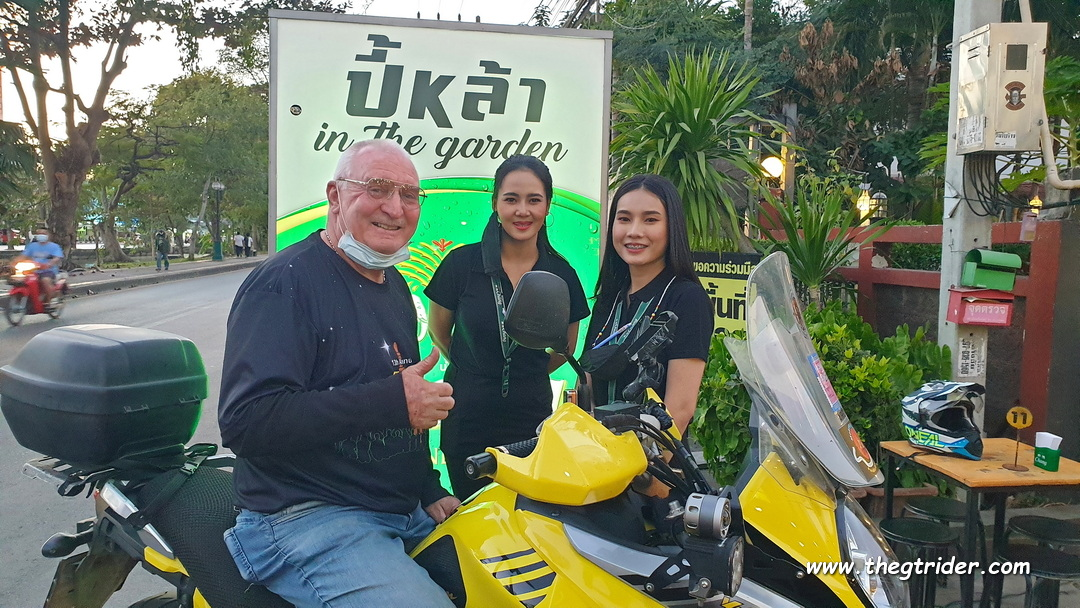 The atmosphere was excellent and the PGs remembered lung from another establishment. Win Win.
The Bamboo Mexican team from Chiang Khong joined forces for the sundowner & a great time chatting away from the "pressure of home."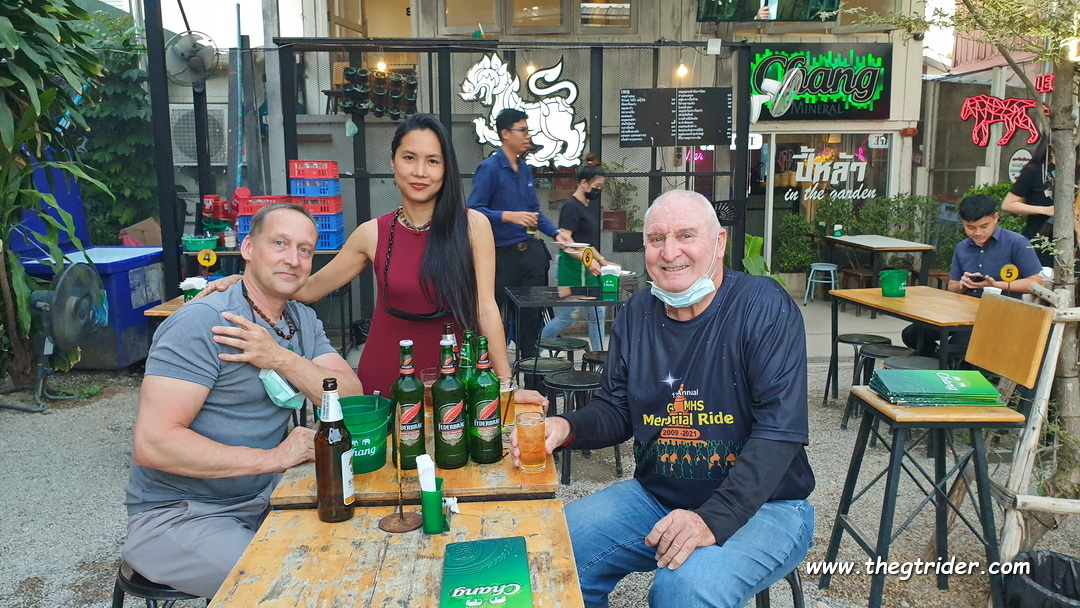 The night came & it was time to move on for a rendezvous with the ex & still the apple of my eye.
Life is full of delightful changes & time seems to heal issues not resolved many years ago.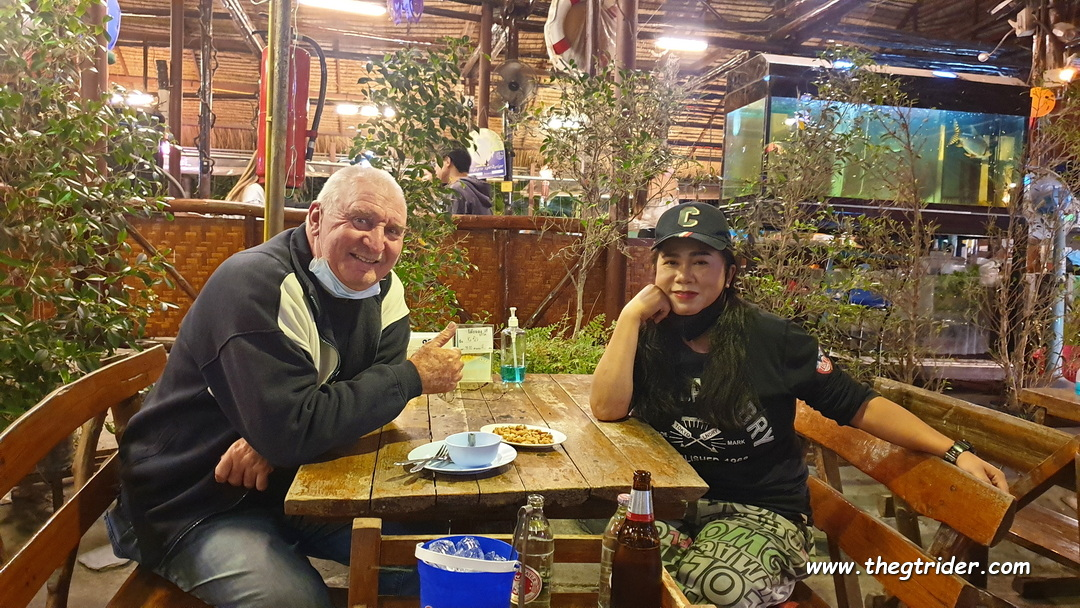 One thing that has never changed is the surreal beauty of her voice, genuine warmth & loveliness.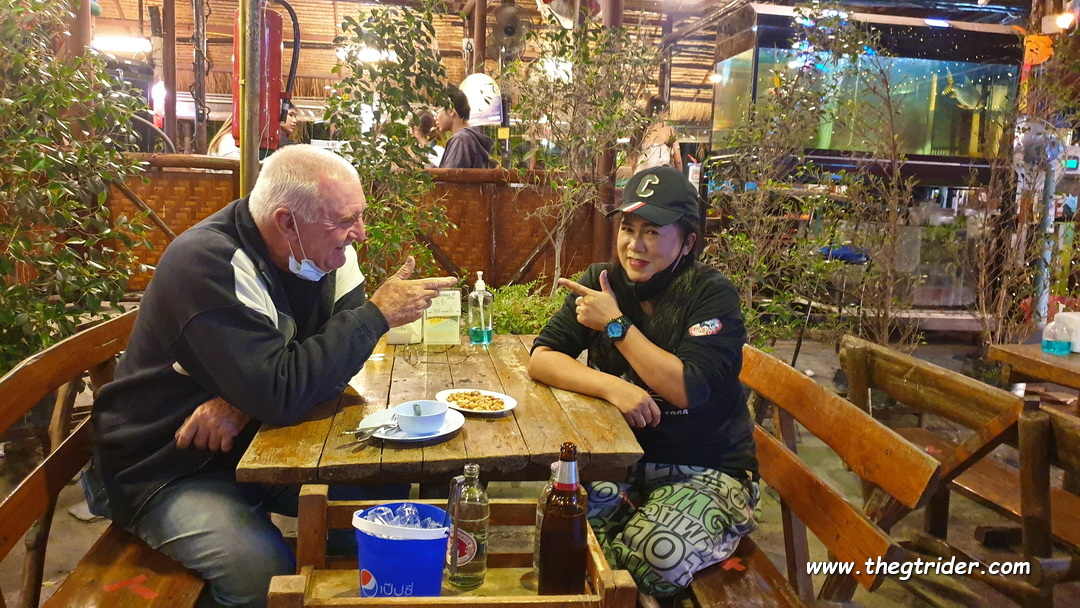 God we had so many goood times over 13 years, touring, drinking & enjoying life together.
An early Mekong boat trip. Hired a boat & sailed from Houei Xai down to Pak Beng. Meow's first trip in Laos, about year 2000. 5 Swiss + Meow & I. We didn't need a big boat, only 1 bike & 7 people. A smaller boat would suffice. The boat crew weren't happy about trying to fit the AT in the boat &...

www.gt-rider.com
Re-posted from Link removed originally posted on 7 April 2005 DATES: Tues 22nd Feb – Sunday 13th March 2005 WEATHER: Hot dry & dusty, plus a totally unexpected freezing cold snap! THE WAY: 1. Chiang Mai – Chiang Khong 2. Huay Sai 3. Huay Sai – Luang Prabang (boat) 4. Luang Prabang 4 days 5...

www.gt-rider.com
MY LUANG PRABANG LOOP DATES: 13 days. Tues 22 Jan – Sun 3rd Feb 2008 THE WAY: Day 1: Chiang Mai – Chiang Rai- Mae Chan – Chiang Saen – Chiang Khong Day 2: Chiang Mai- Houei Xai- Luang Nam Tha Day 3: Luang Nam Tha – Muang Sing –Luang Nam Tha Day 4: Luang Nam Thai - Oudom Xai Day 5: Oudom Xai...

www.gt-rider.com
The ex wasn't the only one who got some GTR attention. The Mr Mechanic darlings are always a hit with GTR, & I trust everyone has picked up their MHS Memorial Ride shirts from the Mr Mechanic office next to the Kafe.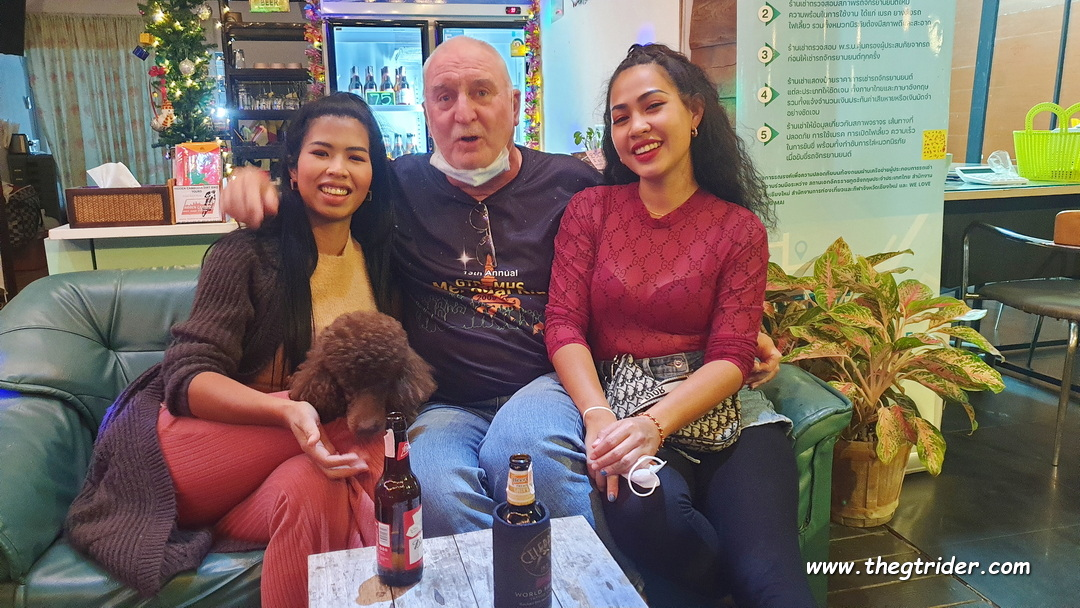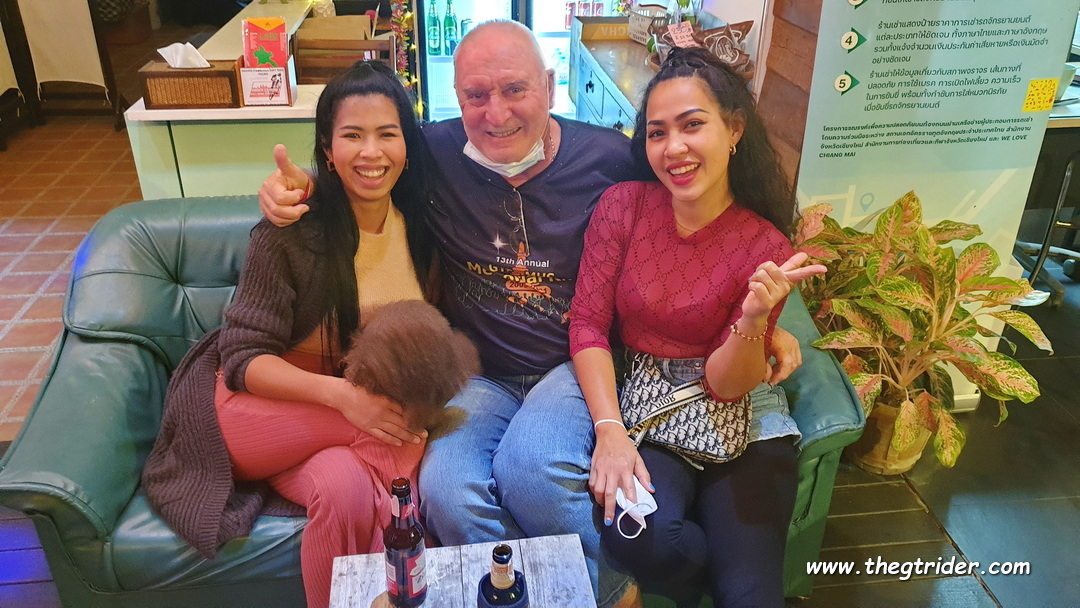 More to come..
Last edited: